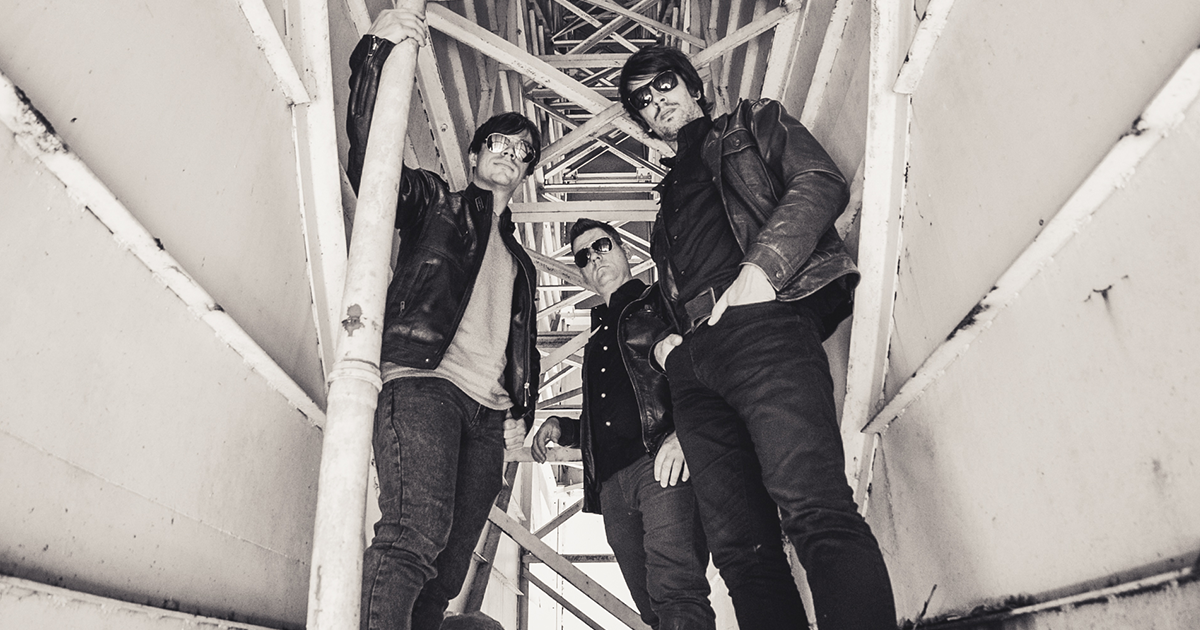 Duck and Cover címmel mutatta be pár hete debütáló albumát a budapesti Turn Signals. Iliás Ádámék nem fukarkodtak a jó ötletekkel, aminek meg is lett az eredménye, egy totálisan élvezhető komplex anyagot publikáltak.
Miután először hallgattam meg a lemezt, valami olyasmit tudtam megfogalmazni, hogy ez cucc olyan, amelybe beletaposták az összes szigetországi nagyágyút, az egészet jól összekeverték, majd megszórták a Black Rebel Motorcycle Club tökösségének fűszerével. Ehhez így többszöri hallgatás után is tartom magam.
Ha egy díjkiosztón lennénk, mondhatnám, hogy a Caught On Stream-ért és a Take a Ride-ért – ami egyébként az első EP címadó dala – Rögtön adnék a srácoknak egy Peter Hayes-díjat. A Hunter pedig szinte kiállt egy Dave Gahan-díjért. Nah de komolyra fordítva a szót! A lemez mind a 11 dalában van valami különleges, ami magával ragadja a hallgatót. A fent említett hatások teljesen érezhetők, de az egész hátterében kemény, precíz munka áll ez kétségtelen. Kiemelt figyelmet fordítottam a hangzásra, ami szerintem nagyon korrekt lett. A feszes dobok mellett a két gitár ott élénk, ahol kell, máshol meg épp annyira visszafogott, amennyire azt a zene megkívánja. A lemezen Szabó Szebasztián, a Miracle Sound munkatársa végezte az utómunkálatokat. Szebi hangmérnöki tehetségét volt alkalmam megtapasztalni, továbbra is fejet hajtok előtte, kiváló munkát végzett.
Ajánlom mindenkinek, hogy vigyázzon ezzel a lemezzel. Nekem napokig szüntelen ott pörgött a Rainy dallamos refrénje a fejemben, nem szabadultam a Too Good mocskos riffjétől, és lebilincselt a Shine zúzós átvezetője, amire legszívesebben szétrúgna valamit az ember. A címadó Duck and Cover tempójában van az ereje, ami szinte kívánja, hogy bólogass rá, mint egy Paprikajancsi. Az Idler esetében pedig egyszerűen nem tudom nem megemlíteni, Bob Dylan hatásait. Nagyon hangulatos darab lett. Összességében mit is mondhatnék. Brit gitárzene. Nyakam rá, hogy aki ezt a zenei világot követi, azt egyenesen elkápráztatja a Duck and Cover, de úgy vélem, a rockzene bármelyik vonalában mozgó egyénnek ajánlott a cucc, már csak azért mert hazai! És ez jó, hogy van egy Turn Signalsunk!
A csapat legközelebb a I'm with the Monkey és Kedveskovács csapatával ad koncertet június 24-én, a Dürer Kertben. Esemény itt!  

Turn Signals
Illiás Ádám (ének, basszusgitár)
Révész Tamás (dobok)
Kalocsai Balázs (gitár, háttérvokál)
I Facebook I   I Youtube I   I Instagram I   I Bandcamp I
Sebők Tamás