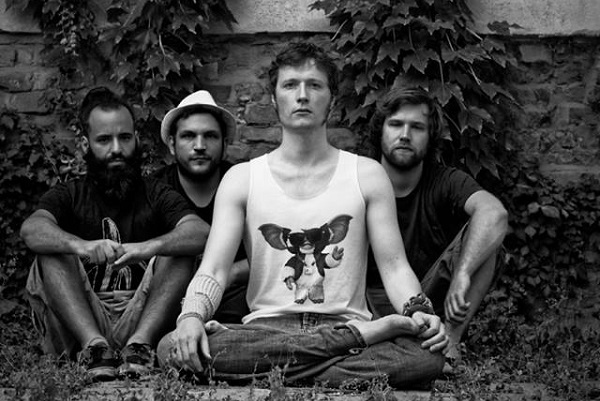 Április 7-én hazánkban - egészen pontosan a Dürer Kertben – ad koncertet a bécsi székhelyű, de amerikai és portugál tagokkal felálló blues-rock csapat, a Fat Fingers. A zenekar egyik legnagyobb érdekessége, hogy két dobossal írja és adja elő néhol mediterrán hangulatú huszonegyedik századi, sokszor elszállós, mégis feszes rockandrollal átitatott blues zenéjét. 2015-ben adták ki "Zoey Kind Of Blues" című EP-jüket, Georg Luksch, Grammy-díjas producerrel.
Budapesti koncertet nem is rendezhetnének helyi erősítés nélkül. A fiatalokból álló Amberjack nemrégiben került bele a hazai zenei élet körforgásába. Pofátlanul tökös és igaz vintage-rock zenéjükkel méltóan vezetik fel az este fő fellépőjét. Szülinapi műsorukat új dallal és vendégzenészekkel teszik még ékesebbé. Érdemes lesz tehát hamarabb érkezni.
A korai érkezés már csak azért is javallott, mert a százhalombattai Somebody Call 911 műsora indítja az estét. A közel három éve működő indie-rock négyes nemrégiben megmutatta tudását a Dobbantó Tehetségkutató zsűrije előtt is, akik be is szavazták a 6 döntős zenekar közé a csapatot.  
A zenei felhozatal adott, mostmár csak meg kell tölteni a Dürer termét, szóval ne legyetek restek elmenni a koncertre, elővételben csak egy "Rákóczi"-t kell kicsengetni három kiváló koncertért.
Csatlakozni itt tudtok!