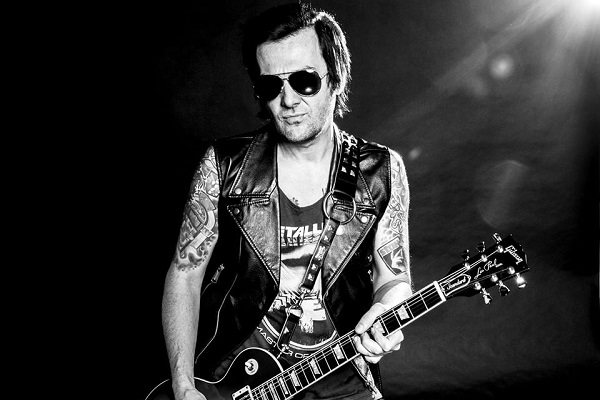 Világi cimborám száját gyakran hagyja el a mondat: "Aki nem szereti a vintage Rock 'N' Roll-t az egy…" - a többit már tudjuk! Nos, Kőváry Péter biztos nem tartozik közéjük. Az ex-neo tag, dj és producer egy a szívéhez nagyon közelálló zenei stílushoz tért vissza, hiszen zenei pályájának kezdetén a Rag Doll nevű klasszikus rock bandában zenélt öccsével, Kőváry Zolival. (The Trousers, ex-Amber Smith). Később a Stoned, egy Rolling Stones tribute band frontembereként járta az országot. A Rolling Stones hatása mély nyomot hagyott benne, hiszen a héten jelent meg "Keepin' On" című EP-je, mely a Peter Kovary & the Royal Rebels fedőnév alatt született meg és rendesen érezhető rajta az angol "nagyöregek" hatása.
Kutya kötelességünk tehát beszámolni az új anyagról, mely a 60-as évek közepének-végének rockzenei vonalát célozta meg. Négy precíz gondossággal összerakott, velejéig hiteles és tökös rock sláger alkotja a kislemezt, melyeket a mastering-en kívül teljes egészében Kőváry Peti készített el. A 'Forever and a Day'-ben máris érezhető a Rolling Stones és a Black Crowes hatása, és az élet nagy kérdéseit vetíti elénk, mindezek mellett van egyfajta pozitív hangulata az egész dalnak.
A címadó 'Keepin' On' egy könnyedebb frissebb hangvételű nóta, mely Peti elmondása szerint már több éve várja a kiadását. Ez most újrahangszerelés és újraéneklés után meg is történt. És ha már ének! Talán ebben a dalban tükröződik leginkább, de a teljes anyagon megfigyelhető a sokszínű precíz vokál és a magas hangokkal sincs problémája a szerzőnek. Pacsi érte!
A 'More Than I Deserve' egy retró ballada mégis a hangzásra érződik rajta a XXI szd. is. Mellesleg amikor meghallottam, azonnal egy korhű film zenéjeként képzeltem el. A ballada jellegével és a fülbemászó dallamával azonnal magával ragadja a hallgatót.
Az EP-t záró 'Liqour Store' az egyik legkeményebb dal a kislemezen. Egy komplexebb fajsúlyosabb nóta ordító Led Zeppelin hatású riffekkel, és a dalszöveg témája is teljesen illik ebbe a blues rock-os világba, talán ebből adódóan a szívemhez is egy kicsivel közelebb áll, mint a másik három nóta.
Én azt gondolom, hogy a fent leírtak mindent elárulnak a lemezről. így talán – hogy mégis keretbe foglaljam az irományom – cimborám szavait is idézve zárnám a kritikát: "Aki nem hallgatja meg ezt a remek kislemezt, az egy…".