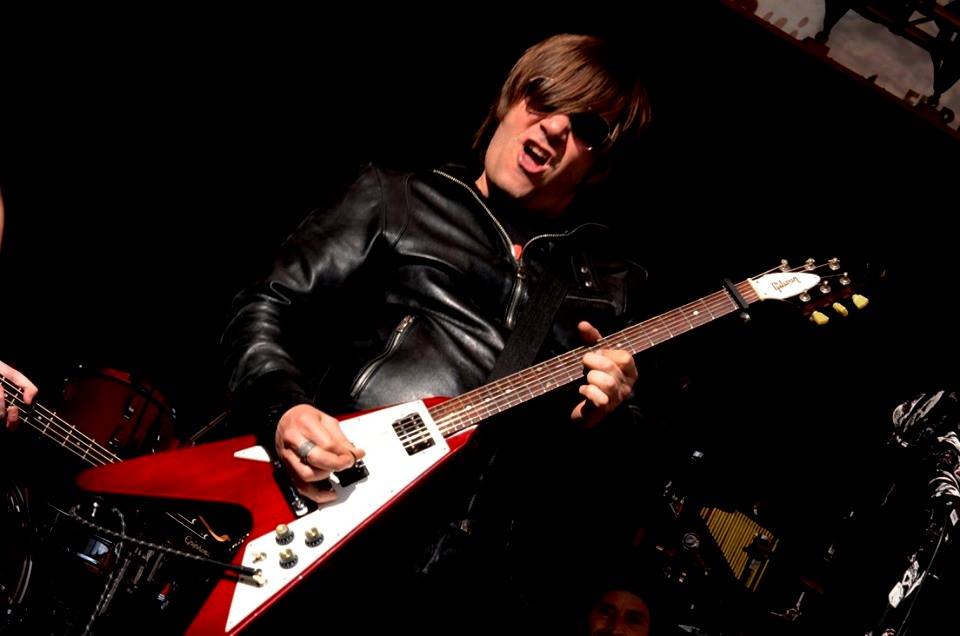 Legújabb rovatunkban hazai zenészek, zenei szakemberek mesélnek olyan lemezekről, melyekre nem csupán kedvenceikként tekintenek, hanem életük, vagy zenei pályájuk egyik meghatározó élményét, pillanatát tulajdonítják nekik. Sorsfordító korongok címmel elstartol az Old Time R'N'R Magazine legújabb rovata. Elsőként Kőváry Zoltán, a The Trousers dalszerző gitárosa, frontembere vállalkozott a nem túl könnyű feladatra.
Az elmúlt években sokan temették már a nagylemezt- én ezzel nem értek egyet. A nagylemez a rockzene egyik alapformája, a 60-as évek közepe óta jóval több, mint egyszerűen dalok gyűjteménye. Sajnos manapság már maguk a zenekarok is hajlamosak elfeledkezni arról, hogy elsősorban a kiváló nagylemezek sora az, ami maradandóvá teszi a munkásságot. Ha ez nincs, akkor a zenekarnak nincs jelentése, nincs mögöttük egy egységesítő, értelmet és identitást adó narratívum, és minden atomjaira hull. A gyorsfogyasztás logikájához, hogy csak slágerek, a videók vagy EP-k számítanának, kritikusan kell viszonyulni. Van egy elméletem, miszerint egy zenekar életművében általában egy adott, pár éves perióduson belül elkészített, kb. 4 lemez az, ami miatt halhatatlanná és szignifikánssá válik egy banda. Erre jó példa lehet a Led Zeppelin I-IV, vagy a Stones Jimmy Milleres korszaka 1968 és 72 közt, de a Beatles Revolvertől Abbey Roadig terjedő csúcsperiódusa is lehet ilyen. De beszélhetnénk a Metallica első négy lemezéről is. Amikor összeállítottam a listámat, akkor a címnek megfelelően arra törekedtem, hogy tényleg a rám ható lemezekben, és ne előadókban gondolkodjak. Ezért nem kerültek föl olyanok, mint pl. a Led Zeppelin, a Free, a Motörhead, a korai ZZ Top, vagy Johnny Winter, akik hosszan és tartósan meghatározták a zenéhez való viszonyomat, de nem tudnék egy adott lemezt kiemelni tőlük, ami annyira inspiráló lett volna tőlük. Ugyanezért nem írtam bele Stax vagy Motown albumokat sem; más okból nem került fel például a Monster Magnet, a Dark Side Of The Moon a Pink Floyd-tól, a Who's Next vagy a Crosby, Stills, Nash & Young Deja Vu-ja. Ezek az elmúlt években értek el igazán engem, ezért - érthető módon - olyan mélyreható és tartós befolyást nem gyakoroltak még rám, mint azok, amelyek felkerültek a listára.
The Beatles - White album (1968)
A sort mindenképp a Beatlessel kell kezdenem, ami az első kedvencem volt gyerekkoromban. Az 50 éves évforduló miatt sokat vitatkoznak arról napjainkban, hogy a Revolver vagy a Sgt. Pepper's a fontosabb és jobb album-e. Én azzal kerülöm ki az állásfoglalást, hogy a White albumot szeretem a legjobban. Azért, mert ellentétben a pszichedelikus, hippie-s poplemezeikkel ez egy sötét és rockos jellegű alkotás, és egyenetlensége ellenére elképesztő dalok vannak rajta. Kezdve a Back in the USSR-t követő, hátborzongató Dear Prudence-Glass onion párostól a While my Guitar Gently Weepsen és a Happines is a Warm Gunon át egészen a Yer Bluesig és a Helter Skelterig. De más óriási szerzeményeket is említhetnék a T. Rex-féle glam-rockot megalapozó Revolutiontól a Savoy Truffle-ig. Na jó, az Ob-la-di, Ob-la-dat lehagyhatták volna róla…
The Rolling Stones – Get yer ya-ya-s out (1970)
A Jimmy Milleres időszakból (1968-1972) bármelyik albumot ki tudnám emelni, mert mindegyik lélegzetelállító, de a legjobban ezt a koncertlemezt szeretem, amit talán a rock-történelem első nagy stadionturnéján rögzített a zenekar. Igazi gitár-rock lemez, szerintem a Stones sosem állt közelebb ahhoz, hogy valóban a világ legjobb rock n roll zenekarának hívhassák őket. És itt nem feltétlenül a hangszeres játék mérnöki precizitására kell gondolni, hiszen tele van zenei hibával, de az attitűd, a nyers megszólalás, a lélekkel teli előadásmód és a hitelesség az, ami miatt ez a lemez számomra überelhetetlen. Sajnos ez az atmoszféra később kiveszett a Stones munkásságából. Az akkori setlist – Jumping Jack Flash, Sympathy For The Devil, Midnight Rambler, Street Fighting Man – talán a legjobb, ami valaha létezett. A másik, ami lenyűgöz: Mick Taylor játéka, aki a 69-es Let It Bleeden még csak ritmusgitárosként tudott bemutatkozni. Amit Taylor a Stray Cat Bluesban, a Love in Vainben vagy a Midnight Ramblerben művel, az valami döbbenetes. Gyakorlatilag erről a lemezről tanultam meg gitározni: Keith-től riffelni, Taylortól szólózni.
The Stooges – Funhouse
A Stoogest igazán akkor ismertem meg, amikor a White Stripes és a többiek 2000 körül visszahozták a garázsrockot a köztudatba. Amikor belemerültem a három klasszikus Stooges-lemezbe, teljesen lehidaltam; egyrészt hihetetlennek tűnt, hogy ezek az anyagok 1969 és 1973 közt készültek, másrészt sütött belőlük a nyers, primitív zsenialitás, minden ott volt bennük, amiből a kortárs garázsrock építkezett. Amiért a Funhouse-t emelném ki a három album közül, az a lemezkezdés és A oldal első három száma, a Down On The Street, a Loose és a TV Eye, így egymás után. A Down On The Street "refrénjétől" a mai napig kiver a veríték… A párhuzamos, egyszerre hallható gitárszólók ötletét egyébként mi is átvettük innen a Chinaski You're Fired című számunkba. A Loose riffje engem nagyon emlékeztet a Smoke on the Waterre, pedig a Loose két évvel korábbi. A B-oldal már jóval kaotikusabb a sok free-jazzes szaxofonszólóval. Alig várom már Jim Jarmusch dokumentumfilmjét, a Gimme Dangert!
Black Sabbath – Sabbath Bloody Sabbath (1973)
A metálos és stoner arcok az első négy Sabbath-lemezre esküsznek, amit meg tudok érteni, mert rohadt jó mindegyik. A Sabbath Bloody Sabbath azonban még ennél is több: a maga progrockos beütéseivel valami felkavaróan különleges, egzisztenciális mélységekbe lehatoló alkotás. Talán a heavy metal Dark Side Of The Moon-jának lehetne nevezni (ugyanabban az évben jött ki egyébként mindkettő), számomra egy végtelen belső utazás képzetét kelti annak minden szépségével és rettenetével együtt. Már maguk a címek is túlvilágiak: Spiral Architect, A National Acrobat, Sabbra Cadabra… Gyakorlatilag 25 év alatt nem tudtam rendesen megjegyezni a számsorrendet meg a címeket így egyben, pedig ez az egyik specialitásom. A lemez fantasztikusan vegyíti a totális elszállást, a lebegést és a kemény rock gyomorszaggató őserejét, rendkívül sokrétűek a dalok és döbbenetes a hangszerelés, egyszerűen megunhatatlan alkotás. Nagyon nagy hatással volt a dalszerzői munkámra, időnként túl merészen és direkten merítettem belőle az elmúlt években.
AC/DC – Let there be Rock (1977)
Az utóbbi időkben több zenészről, például Keith Richardsról is olvastam, hogy a Powerage a kedvencük az ausztrál rock fenegyerekeitől. A Powerage valóban a legjobban megszólaló és legizgalmasabb AC/DC lemez, szerintem is sokkal jobb, mint a túlproducelt és elég kiszámítható Highway to Hell. Én mégis a Lett here be Rock-ra esküszöm, több okból is, Bámulatos az előrelépés az egy évvel korábbi Dirty Deeds Done Dirt Cheaphez képest, a fiúk szerencsésen elhagyták az olyan idiótán viccelődős dalokat, mint korábban a Can I Sit Next to You Girl vagy a Big Balls voltak. A Let There Be Rockon található a legtöbb "instant" AC/DC klasszikus, a hangzás élő, természetes és nyers, maga a koncepció pedig alapját képezte az ugyanezen címmel kijött koncertfilmnek. A filmet gyerekkoromban láttam a moziban, és nem túlzok, ha azt mondom: más emberként jöttem ki az előadás után. Amellett, hogy azokban az években a banda mindenestül úgy volt jó, ahogy volt, számomra Malcolm Young gitározása semmivel nem pótolható alapvetéssé vált. Malcolm is God!
Judas Priest – Unleashed in the East (1979)
A mai napig nagy Priest-fan vagyok, de csak az 1976 és 1984 közti lemezeket hallgatom. Az Unleashed, amin nagyon sok utólagos feljátszás található, a zenekar hetvenes évekbeli munkásságát összefoglaló koncertlemez, majdnem tökéletes setlisttel. Mikor kijött a cd változat a Delivering the Goods-zal és a Hell bent for Leatherrel kiegészítve, nem értettem, miért nem ezeket rakták fel az eredetire a némileg unalmasabb Tyrant és Genocide helyett?! A Priest ezzel a lemezzel vált igazán önmagává, amit egészen a Defenders of the Faithig nagyjából fent tudtak tartani. Az Unleashed in the East-ben még benne van valamennyire a 70-es évek klasszikus hard rock felfogása és hangzása, de már előre tekint a 80-as évek modern metaljára, amit gyakorlatilag ők alakítottak ki. Nem lenne például Seek & Destroy (Metallica) a Green Manalishi nélkül! Az Exciter pedig az első speed metal szám. 1979-ben ez a Judas Priest volt ez előzenekara a Highway to Hellt turnéztató AC/DC-nek. Szerintem ehhez nincs mit hozzá tenni…
The Black Crowes – Southern Harmony and Musical Companion (1992)
Mindenkinek szüksége van egy olyan zenekarra tizenéves korában, ami akkor, real time-ban az ő zenjét nyomja, és mivel a tagok életkorban sincsenek túl messze tőle, azonosulhat velük emberileg is. Nahát nekem ez volt a Black Crowes, leginkább a második nagylemez idején, 1992-94 közt. A 80-as évek végén már tűntek fel olyan bandák, a Cult és a GnR, akik a 70-es évekhez nyúltak vissza inspirációért, de a Crowes minden szinten rátett néhány lapáttal, és a daloktól a hangzáson és a hangszereken át a megjelenésig és az attitűdökig színtiszta 60-as 70-es évek volt, amit csináltak. Ilyet azelőtt senki sem művelt, és nagyon szimpatikus az antitézise volt egyrészt az akkor már kifulladó Los Angeles-i glamnek és az akkor feljövő seattlei grunge-nak is. Ez utóbbit soha életemben nem szerettem igazán. A Robinson-fivérek nagyon nyerő párosnak tűntek, és sikeresen gyúrták egybe a bluest, a déli rockot, a vintage soult, valamint a Faces és Humble Pie-féle brit tradíciókat. A Southern Harmony egy tökéletes lemez a maga nemében; rengeteget fejlődtek az első albumhoz képest dalírásban és előadásmódban is. Utána csak az 1999-es By Your Side-on tudták még egyszer, sajnos utoljára megközelíteni ezt színvonalat.
The Stone Roses – Second Coming (1994)
A 90-es évek második felében elég sok brit zenekar jött be a képbe. Én azokat kedveltem, amelyek a rock and roll felől közelítettek: az Oasis, az Ocean Colour Scene, a Supergrass, a Kula Shaker, a Primal Scream, a Charlatans vagy a Reef voltak ilyenek. A Radiohead, a Blur vagy a Pulp, amelyek inkább újhullámos és alternatív rock gyökerűek voltak, kevésbé ragadtak meg. Ebből a hullámból kiemelkedik az Ian Brown és John Squire vezette Stone Roses, akik 1989-es legendás, debütáló lemezükkel elindították az egész britpop őrületet. A második lemez 5 évvel később jelent meg, amit sokan nem szeretnek, mert a Byrds-es dalírás felől a teljes emberi káosz felé menetelő banda elmozdult a pszichedelia és a Led Zepes hardrock irányába. Ennek az eredménye ez az egyenetlen színvonalú, de hihetetlenül izgalmas, eklektikus stílusú album. Ha ehhez hozzá vesszük Ian Brown egyedi, végtelenül cool énekstílusát, Squire már-már embertelen szintű gitározását, a 70-es éveket idéző groove-okat és az Aleister Crowley-s okkult utalásokkal megspékelt szövegeket, akkor nem nehéz csodálkozni az album hipnotikus hatásán. Leginkább a Breaking Into Heaven, a Driving South, a Daybreak és a Love Spreads című dalok delejeztek meg.
Oasis – Standing on the Shoulder of Giants (2000)
Az első három Oasis lemezen volt egy csomó szám, ami tetszett, például a Supersonic, a Champagne Supernova vagy a D'you Know What I Mean, de valami miatt nem tetszett a zenekar kiállása a hülye kockás ingeikkel meg a kicsit balféknek tűnő tagokkal a háttérben. Szóval az Oasis legikeresebb időszakában, 1994-1998 közt nem voltam kifejezetten rajongója a bandának. Aztán amikor megjelentek az első zenekarképek Andy Bell és Gem Archer belépése után, és kijött a Go Let It Out, akkor valami megszólalt bennem: "na végre, ez egy rock n roll zenekar!" A Standing On The Shoulder of Giants-t sokan szidják, de nekem nagyon bejött, és a hatása alá kerültem. Egyrészt megjelentek Jimmy Page-s riffek (Fucking in the Bushes), másrészt a dalok is rockosabbak, sokszínűbbek lettek (Who Feels Love, Put Yer Money Where Your Mouth Is, Roll it Over), és az ízlésesen beleszőtt elektronika is nagyon jót tett a hangzásnak. Vannak rajta felejthető pillanatok, de nekem ekkorra vált az Oasis egy olyan érett zenekari produkcióvá - túl a tömeghisztérián, a drogokon és a botrányokon - amiért valóban lelkesedni tudtam. Legközelebb ilyet csak az utolsó albumuknál, a Dig OutYour Soulnál éreztem velük kapcsolatban.
The Hellacopters – By the Grace of God (2002)
A Hellacoptersről a 2000-es évek elején hallottam először, de az akkoriban zajos sikereket arató White Stripes vagy a Hives mellett még nem gyakorolt rám olyan mély hatást. Csináltam egy pár számos válogatást tőlük, amit néha-néha meghallgattam. A feloszlásuk előtti években azonban hirtelen volt egy átütő aha-élményem, és összeállt, hogy miről is van szó. Abban, amit csináltak, hirtelen megláttam magamat, magunkat, hogy hogyan is kell integratív módon zenélni úgy, hogy közben az egész egységes és stílusos maradjon. A By the Grace of God-on minden stimmel: a dalszerzés, az ének, a gitározás, a gondolkodásmód, sőt a nagyrészt a megszólalás is, bár ez utóbbi sosem volt a legnagyobb erősségük (a gitár és az ének soundját leszámítva). Nicke Anderssont az egyik legnagyobb dalszerzőként tartom számon: az olyan nóták ezen a korongon, mint a Down on Freestreet, az It's Good But It Just Ain't Right vagy a Go Easy Now számomra megfejthetetlenek, lenyűgözőek, megunhatatlanok, de szinte az összes dalt felsorolhatnám. Úgy voltak hatással, hogy sosem jutott eszembe, hogy olyan dalokat kellene írni, mint a Hellacopters, mert nem azt tartom követendőnek, amit csináltak, hanem ahogyan csinálták. Zenei pályafutásom csúcspontja, hogy Nicke gitározott a 2013-as lemezünkön.
+1 - Richard Wagner: Great Orchestral Music, cond. by Széll György
Erről viszonylag kevesebbet szoktam beszélni, de számomra nagyon fontos és személyes a komolyzenéhez való viszonyom. Leginkább a Beethoventől Mahlerig tartó szimfonikus zenei hagyomány az, amely befolyásolta az életemet. Richard Wagner kiemelkedik ebből a korszakból, hatása felbecsülhetetlen, mert nélküle nem volna Dvorák, Bruckner vagy Mahler, sőt John Williams Star Wars-zenéje sem. Ezen a lemezen a Ring operaciklus zenei részei találhatók (az operákat sosem tudnám végig élvezni), amelyekből kiemelném az istenek bevonulását a Walhallába és Siegfried gyászzenéjét, amik, ha az ember rátanul a nyelvezetére, eksztatikus hatásúak. Ha pedig a Lohengrin és a Parsifal-nyitányok és a Trisztán és Izolda zenéje is rajta volna a válogatáson, akkor már valószínűleg nem lehetne ép ésszel végig hallgatni az anyagot.