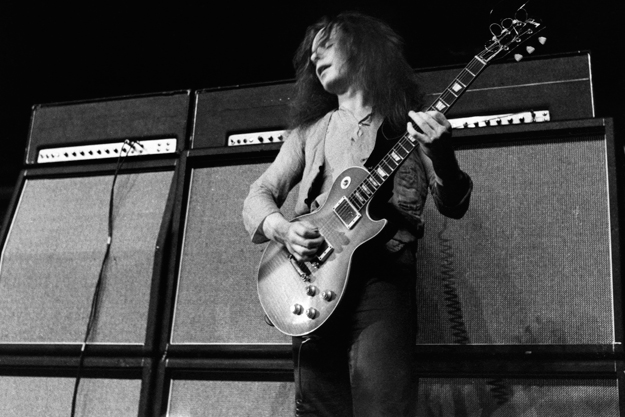 Egyedülálló zenei technikáját szinte egy hangból fel lehet ismerni. Sokan a világ egyik leg-alulértékeltebb gitárosának tartják. Születésnapján a Free, a Back Street Crawler és a Black Cat Bones gitárosára, Paul Kossoff-ra emlékezünk. Olyanok példaképe ő, mint Joe Bonamassa, vagy Rich Robinson. Kossoff tehetsége egészen fiatal korában kicsúcsosodott, sajnálatos, hogy a kor szellemiségének rabjává vált és 25 évesen eltávozott közülünk.

Paul igen korán elkezdett zenélni, a művész vért is tovább vitte, hiszen édesapja orosz származású zsidó színész volt. Először Colin Falconer mellett session-zenészként gitározott, majd 15 évesen megalapította a Black Cat Bones csapatát, Simon Kirke társaságában, és sokat játszottak például a Peter Green vezette Fleetwood Mac-kel.  Később a Free csapatával ért el hatalmas sikereket. Paul Rodgers énekes egy interjúban kettejük első találkozásáról mesélt.
 
"A Finnsbury Park-nál voltam egy kocsmában, ahol éppen valami blues projektemmel léptem fel. Egyszer csak Paul felpattant a színpadra és mondta, hogy szeretne jammelni (17 éves volt.) Feljött és elkezdtünk együtt játszani. Az első pillanattól kezdve beleszerettem a játékába. Ugyanazokat a zenészeket hallgattuk. Imádtuk Albert King-et, BB. King-et, Elmore James-t. Imádtuk a bluest, és persze végül közös utunk lett. Volt egyfajta természetessége a zenének, amit játszottunk. Én énekeltem, ő válaszolt a gitárral. Kialakult közöttünk a kémia."

Paul érzelemgazdag játékában sosem aludt ki a tűz. 1968-ban Simon Kirke-el, és Andy Freaser-rel csatlakozott Paul Rodgers mellé és megalakult a Free. Két év alatt két albumot is rögzítettek a turnézás mellett. A nagy áttörést a harmadik, "Fire and Water" lemez hozta meg nekik, és persze az 'All Right Now' című sláger. A zenészek útjai ezek után kettéváltak Rodgers és Fraser a szóló projektjére koncentrált Kossoff és Kirke összeállt a texasi John "Rabbit" Bundrick billentyűssel, és a japán Tetsu Yamauchi basszusgitárossal és kiadták a "Kossoff, Kirke, Tetsu and Rabbit" korongot.

Később a Free újra összejött, és megjelentek a "Free At Last", valamint a "Heartbreaker" albumok, majd újra szétbomlott a társaság. Rodgers megalapította a Bad Company-t és azzal ért el nagy sikereket, Kossoff pedig John Martyn-nel összeállva a Back Street Crawler-ben játszott.

Ebben az időszakban a gitáros már elég keményen kábítószerezett, és egészségi állapota is meggyengült, ami persze a zenélésre is ráment. Egy Los Angeles-ből New York-ba tartó repülőjáraton halt meg szívelégtelenségben 1976. március 19-én, 25 évesen.


Édesapja a halála után egy alapítványt hozott létre, mely a drogfüggő fiataloknak segít. Rodgers-t is megrázták a történtek. Egyébként a mai napig, ha valamely Free számot adja elő egy koncerten, mindig Paul-nak ajánlja azt. Nagy nehézségek árán, de rátalált egy hangszerboltban Kossoff gitárjára és megvásárolta azt. Később az imént említett alapítvány számára aukciótárgyként ajánlotta fel és vált meg tőle.

Kossoff ma ünnepelné volna 66. születésnapját. Az angol rocktörténelem egyik legnagyobb alakja volt. Nyugodjék békében.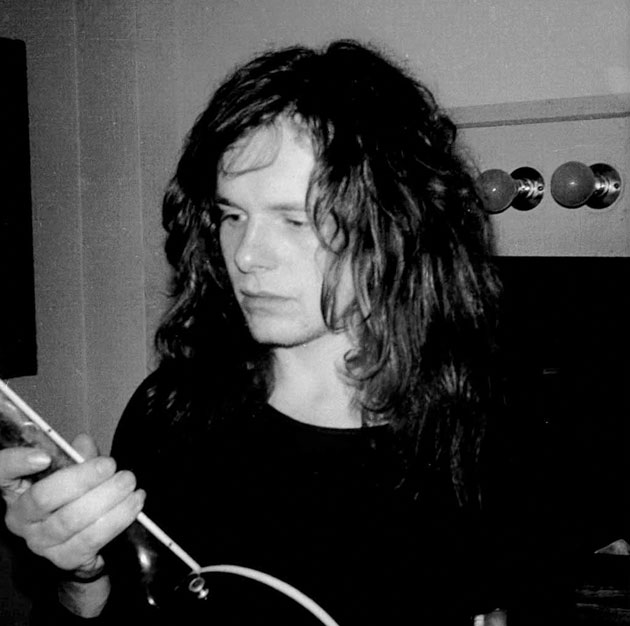 Paul Kossoff
(1950 - 1976)