1991 augusztusát és szeptemberét rocktörténelmi szempontból biztosan az "aranykor" címmel lehetne illetni. Gondoljunk csak bele! Kicsivel több, mint egy hónap leforgása alatt megjelent a Pearl Jam "Ten", a Red Hot Chili Peppers "Blood Sugar Sex Magik" és a Nirvana "Nevermind" című albuma is, melyek mind a korszak nagyágyúinak számítanak. Abba már bele sem merek gondolni, hogy milyen élményt élhetett át az, aki ott volt ennek a hármasnak valamelyik közös koncertjén. Nem egészen 1 éves voltam a megjelenéskor, így elmondhatom, hogy beleszülettem ebbe a korszakba. Akkor, ott semmit nem fogtam fel ebből az egészből. Pár évvel később, az évtized végén, azonban megfertőzött egy banda, mely betegségből a mai napig nem gyógyultam ki, és már nem is fogok.
Az újjászületés
A "Blood Sugar Sex Magik" születésének fontos háttértörténetei vannak, melyek leginkább az album megjelenése előtti 3 évre nyúlnak vissza. 1988 nyarán az együttes alappillére, Hillel Slovak heroin-túladagolásban életét veszti. A motor leáll. A tagok szétesnek, veszekedések, marakodások, tagcserék időszaka érkezik. Jack Irons dobost annyira sokkolta az eset, hogy pszichiátriai kezelésre szorult ezt követően. Ő egyébként Anthony Kiedis-t okolta a gitáros haláláért, ezért is döntött a tragédiát követően a távozás mellett. A 90-es évek elején az Eleven-ben, később a Pearl Jam-ben is dobolt, olyan óriási albumokon, mint a "Yield", vagy a "Vitalogy". A megüresedett helyeket azonban pótolni kellett a Peppers-ben. Számos gitárost meghallgattak és végül a fiatal (akkor 18 éves) John Frusciante-ra esett a választásuk, aki azon a napon Frank Zappa meghallgatására ment el. Frusciante óriási Zappa rajongó, de amikor odaért a meghallgatásra, nem érezte elég jónak magát, így távozott a helyszínről. Nem sokkal később összehozta a sors – jelen esetben Bob Forest - Flea-vel. Egy közös jammelés után Anthony kiadta a feladatot a basszusgitárosnak, hogy cserkéssze be ezt a srácot, mert neki bizony a Red Hot Chili Peppers-ben a helye.
"J.F. – Eleinte nagyon megszenvedtem azzal, hogy Hillel nyomdokaiba akartam lépni, de később kezdtem rátalálni a saját hangomra, miután a játék egyszerűségére koncentráltam, és nem azon ügyködtem, hogy minél jobban odategyem magam. Sokat köszönhetek Hillelnek. Nagy szerepet játszott abban, hogy rátaláljak a saját stílusomra – emlékezik vissza Frusciante.
A tősgyökeres hardcore-punk attitűddel megáldott Flea és Kiedis, valamint az ifjú titán Frusciante mellé kellett egy dobos is. A választás Chad Smith-re esett.
Flea: - Fejkendője volt, meg hosszú haja és heavy-metal dzsekije. Utáltam a heavy metal csávókat. Mi undergrund punk rockerek voltunk. A hajmetálosok bohócok. Chad-et egy mulatságos balfasznak láttam, és úgy gondoltam, hogy semmi esélye a Red Hot Chili Peppersben. Aztán elkezdtünk játszani és rájöttem, hogy ez a csávó kurva jól tolja! Röhögtem miközben játszottunk. Én vezettem a jam session-t egy nem igazán lassú témával, de ő jött utánam, és csak azt hallottam, hogy azt ordítja: FUCK YOU!!! FUCK YOU!!! Majd szétverte a cuccát.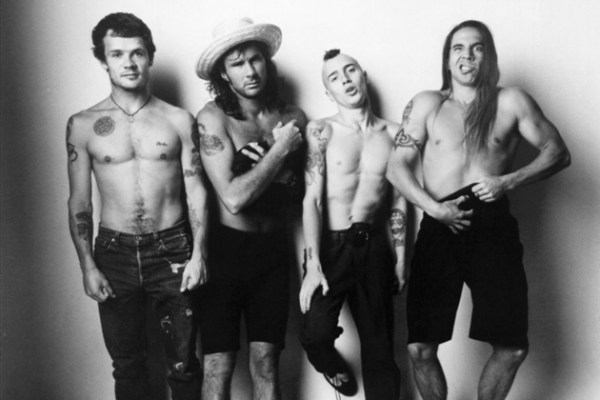 Az anyatej
A korábban elkezdett új albumot be kellett fejezni. A "Mother's Milk" mindmáig az egyik kakukktojásnak számít a chili diszkográfiájában. Bár az addigi legnagyobb kereskedelmi sikert hozta a zenekarnak mégis stílusidegen albumként tekintenek rá a zenekritikusok a metal vonal belecsempészése miatt. Ez nagyban köszönhető a pályája elején tartó Michael Beinhornnak, aki az "Uplift Mofo Party Plan" után a "Mother's Milk"-en is produceri munkálatokat végzett. Beinhorn egyébként elismert szakember lett, később olyan csapatokkal dolgozott együtt, mint a Soundgarden, a Social Distortion, a Soul Asylum, a Black Label Society, vagy a Korn.  Frusciante érkezésével teljesen felborult az addigi dalszerzési struktúra. Dallamosabb, harmonikusabb és egyben bonyolultabb anyagok születtek. A hangzásból viszont nem engedett Beinhorn. Már-már ráerőszakolta Frusciante-re az erős torzítást, a kemény hangzást. Ez persze a szakmának is azonnal feltűnt és vegyes érzelmeket tápláltak iránta a szakértők. Persze nem mehetünk el amellett, hogy óriási slágereket hordoz a "Mother's Milk". Stevie Wonder örökzöldje, a 'Higher Ground' mindmáig közkedvelt a peppers-ök előadásában, de említhetnénk még a Hillel-el rögzített Jimi Hendrix átdolgozást, a 'Fire'-t, vagy olyan saját dalokat, mint az elhunyt gitáros előtt tisztelgő 'Knock Me Down', a feszítő tempóval rendelkező 'Stone Cold Bush', az igen metalos 'Good Time Boys', vagy a Pretty Little Ditty-t is, aminek riffjét a Crazy Town is átvette a 'Butterfly' című slágerében. Még egy érdekesség, hogy a 'Knock Me Down' kislemez b-side-jaként adták ki a 'Show Me Your Soul' című dalt, mely a Richard Gere és Julia Roberts csodálatos főszereplésével létrejött Pretty Woman (Micsoda Nő) című film betétdala lett. És hogy milyen volt a turné? Hát arról beszéljenek a tények. Anthony Kiedis és Ione Skye két éves kapcsolata "valamilyen" okból gyorsan véget ért. John Frusciante 19 évesen elmondása szerint minden létező helyzettel visszaélt, lányok százait vitte szobára, de még a családos Flea-t is majdnem sikerült megtörni, amikor felinvitált egy lányt a szobájába. Végül nem történt semmi, mert a basszusgitáros bezárkózott a mosdóba, hiszen csak arra tudott gondolni, hogy felesége és lánya van.
Rick Rubin, Warner Bros és a műfaszos jelmezbál
 "Még az udvarlások tartottak, úgy döntöttünk, hogy haladunk tovább és nekilátunk a következő lemeznek. Nem akartunk újra Michael Beinhornnal dolgozni, ezért elkezdtünk más producerekkel tárgyalni. Köztük Rick Rubinnal" – írja Anthony Kiedis önéletrajzi könyvében.

Rick Rubin próbameghallgatásra ment a Red Hot Chili Peppershez. Pár éve egy interjúban a producer elmesélte, hogy a legsötétebb energiákat érezte, amikor a teremben volt, nem sok hiányzott hozzá, hogy felálljon, és szó nélkül otthagyja az egész bandát. Végül nem tette, és belement, hogy ő legyen az ötödik Red Hot Chili Peppers nagylemez producere. Neki is láttak az előzetes munkálatoknak, persze azért nem szaggatták meg magukat, volt idő partizni is. 1990 októberének végén egy milliárdos bulit tartott Bel Air-i luxusvillájában, ahova nem mást kért fel zenekarnak, mint a Jane's Addiction-t. A srácok azonban már ekkor sem bírták a rongyrázást. Jelmezbál lévén muszáj volt beöltözni, ők viszont szokásukhoz híven inkább vetkőztek. Jelmezük egy darab magukra szíjazható gumipénisz volt. – Az októberi hűvösben ez nem biztos, hogy a legjobb döntés volt (a szerk.). John és Chad a résztvevőket rémisztgette a himbálódzó szerszámmal, Anthony pedig akkor érkezett a partira barátnőjével, Carmennel, aki természetesen az alkalomhoz illően öltözött. – Szép látvány lehetett. Természetesen a srácok feltűnési viszketegsége itt is "gazdára talált" Stephen Perkins, a Jane's dobosa azonnal felfigyelt rájuk és fel is hívta őket a színpadra egy közös zenélésre. Le is nyomták a Stooges 'Search & Destroy'-ját.  
A csapat ezek után élete legjobb lemezének kiadására törekedett, ezt viszont az EMI kiadónál nem tudták megvalósítani. Már szinte aláírtak a Sony Music-hoz, amikor hatalmas ajánlatot kaptak Mo Austin-tól, a Warner Bros. Records egyik fejesétől, és végül hozzájuk szerződtek. Készen álltak, hogy elkészítsék a NAGY lemezt.
A híd alatt
Anthony egyik legérzelmesebb időszakában volt elmondta hogy szinte ontották magukból az ötleteket. A dalszerzői, ún. kreatív folyamat ekkor már sokkal gyorsabb ütemben zajlott, mint az előző lemez esetében. Egy nap Anthony a 101-es autópályán repesztett haza és bizony a korábban a zenekaron belüli, és a magánéleti negatív dolgok is felszínre kerültek benne. Ione-al való szerelmi kapcsolata, Johntól való eltávolodása és a magány egyszerre jelentkezett. Érzelmileg teljesen megtört frontember lett.  
"Úgy éreztem az életben túl sok mindent eldobtam magamtól. Ugyanakkor kimondhatatlan kötődés is volt köztem és a város között. Annyi időt töltöttem Los Angeles utcáin és a hollywoodi hegyekben, hogy úgy éreztem, létezik egy emberi lény, talán a hegyek, vagy a város szelleme, aki szemmel tart és vigyáz rám. Magányos farkas voltam a zenekarban, de úgy éreztem a város, ahol élek, velem van."
Írt tehát egy szabadverset, amit eleinte igen titokban tartott. Egy hónappal később Rick Rubin szokásos Anthonynál tett látogatása alkalmával találta meg ezt a szöveget és teljesen letaglózta. Az énekes viszont úgy érezte, ez a dal egyáltalán nem illik a Red Hot Chili Peppers stílusába. Egy napon Flea-re vártak a próbateremben, amikor Rick megkérdezte az énekest, nem akarja-e megmutatni a dalt Chad-nek és John-nak. Természetesen nem akarta, de ekkor már késő volt a két újoncnak jó füle volt és mindent hallottak a susmorgásból, és persze nagyon kíváncsiak lettek a frontember új szerzeményére. Anthony elénekelte nekik a különleges balladát, ami mindkettőjüket azonnal letaglózta. John a gitárjához kapott és elkezdett gondolkodni egy különös, melodikus gitártémán. Másnap a gitáros és Anthony összeültek befejezni a dalt, ami mindmáig a rocktörténelem egyik legnagyobb rockballadájának megszületéséhez vezetett. Érdekesség, hogy dal végén hallható éneksávokat John anyukája, Gail Frusciante és egyik barátnője énekelte fel. John anyukája egy helyi kórus énekese volt.
Sinéad O'Connor
Persze nem csak az 'Under The Bridge' lett az egyetlen különleges dal a lemezen. Egy fesztiválon Flea és Anthony összefutott Sinéad O'Connorral, aki még a pályája kezdetén járt. Anthony azonnal beleesett a kopasz ír énekesnőbe. Kisebb románc is kialakult köztük. A frontember a Red Hot koncerten az igen "romantikus" 'Party On Your Pussy' című dalt ajánlotta Sinéad-nak. Később egyre többet találkoztak, randiztak, és egy rövid időre összejöttek, majd egy gyerekes dolog miatt lett vége kapcsolatuknak. Az énekesnek ezt sem sikerült dal nélkül feldolgozni, amit szintén John hathatós segítsége emelt kiemelkedő szintre. Ebből lett az 'I Could Have Lied'.
"Éjfél körül összetört szívvel átmentem Johnhoz. Olyan volt, mint egy őrült tudós. Mélyen együttérzett velem, de csak az érdekelte igazán, hogy elkészüljön a szám. Az éjjel befejeztük és felvettük kazettára. Én pedig becsomagoltam és elvittem Sinéad-hoz. Nem csengettem, csak becsúsztattam a postaládába. Sietnem kellett hiszen másnap elköltözött L.A.-ből."
Törd meg a lányt!  
A 'Breaking The Girl' is egy különlegessége a lemeznek, mely John fejéből pattant ki. A gitárdallamok már kész voltak és a gitáros az énekdallamot is eldúdolta Antnek, de persze nem volt szöveg. Anthony szintén egy szakításának történetét meséli el ebben a nótában, aminek egyik különlegessége, hogy a közeli vasúti hídtól szereztek vasdarabokat, rozsdás fékdobokat, így a dal egyik különleges részévé vált, amikor ezen a sok összegyűjtött ócskaságon zenélnek.
A kecó és a felvételek
Már egyáltalán nem számított újkeletű dolognak, hogy egy zenekar elköltözik a városközpontból egy kúriába, ahol egy teljes lemezt rögzítenek. Gondoljunk csak a Led Zeppelin esetében a Headley Grange-re. A Red Hot Chili Peppers is így tett. Rick Rubin úgy gondolta, hogy a zenekari tagok kreativitását akkor tudja 100 százalékban kamatoztatni, ha eltereli a figyelmüket mindenféle külső dologról, és elköltözteti őket a Mansion-be, ami egy 10 hálószobás rezidencia a Laurel Canyon-ban. Korábban az épületben élt egy időben Jimi Hendrix, Harry Hudini, Mick Jagger és David Bowie is, de Dave Navarro és Carmen Electra is kivették a kecót egy éjszakára. Később a Slipknot, a Stone Sour, az Audioslave, a Mars Volta és a Linkin Park is rögzített itt lemezeket. Akadt azonban egy kis gond is a házzal, miszerint egy kísértet lakja. Többen számoltak be olyan esetekről, hogy zárás után nyíltak ki ajtók. Joey Jordisson-t állítólag elég intim helyen tapintotta meg valaki a pincében. A System Of A Down Daron Malakian-je is elmondta, hogy minden nap pontban négykor furcsán viselkedett az erősítője, de maga John Frusciante is mesélte, hogy maszturbálás közben találkozott egy kísértettel. Chad Smith-nek ezek után több sem kellett, teljesen kész lett a hallottaktól, így ő úgy döntött, hogy nem költözik be a Peppers-szel a házba, hanem minden nap motorral jár a felvételekre. Mellesleg a zenekar 'Funky Monks' címen kiadott egy közel egyórás filmet a felvételekről. Sok érdekesség van benne, ajánlom, hogy nézzétek meg.
Chad és John már a zenekar teljes jogú tagjaként látott neki a lemezfelvételeknek. Anthony és Rick Rubin pár nap alatt nagyon jó barátok lettek. Rick többször járt fel Anthonyhoz és sokat dumáltak kocsikról, csajokról, sokszor segített neki a dalszövegekben is. Az 'Apache Rose Peacock' és a Funky Monks szövegei nagyon bejöttek Ricknek, a Power Of Equality társadalomkritikus szövegével viszont nem tudott mit kezdeni. Ahogy Rickhez közeledett, ezzel arányosan Johntól úgy távolodott el az énekes, ami nagyon megrázta. Flea és John viszont hatalmas cimborák lettek zeneileg és emberileg is egymásra találtak ebben az időszakban.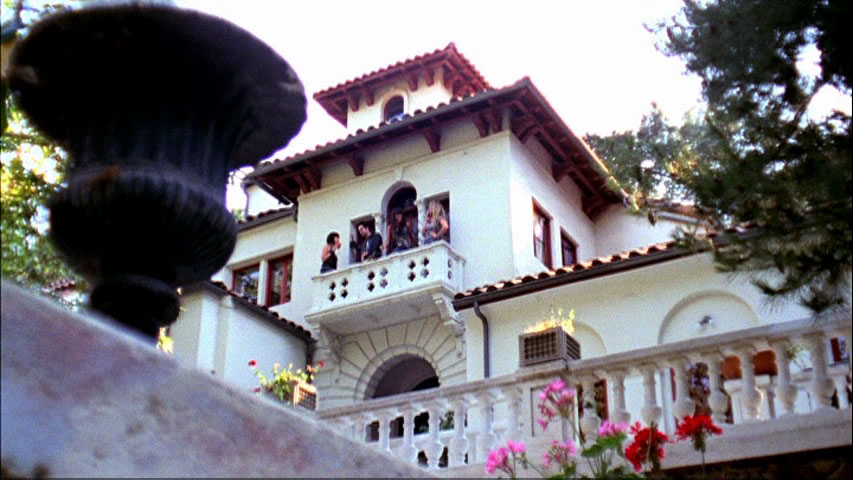 Blood Sugar Sex Magik
A Blood Sugar Sex Magik 1991. szeptember 24-én jelent meg. John először maga határozta meg a gitárjátékát, és egészen új szemléletet teremtett, ami védjegyévé vált. Ettől kezdve meghatározó figurának számított gitáros körökben. Flea is elindult egy teljesen új irányba. Korábbi játéka a csapongó, rángatózó, pattogó stíluson alapult, ezzel pedig most szakított. Chad is odatette magát, a legjobb dobosokkal emlegették egy lapon. A producernek, Rick Rubinnak is teljesen új vonal volt ez, még sosem készített ehhez hasonló anyagot. A lemez címét Anthony találta ki, Carmennel vívott óriási szexcsatáinak állított emléket vele. 16 vadonatúj Red Hot Chili Peppers dal került fel rá, valamint egy Robert Johnson feldolgozás, a 'They're Red Hot'. A Billboard 200-as toplistájának harmadik helyéig kúszott fel a lemez, világszerte 15 millió példányban kelt el.
Turné és az újabb hidegzuhany
A lemez turnéja előtt nem sokkal Anthony látta a Smashing Pumpkins új videóját. Megkereste a zenekar menedzserét egy közös turné ötletével. A Smashing belement és néhány dátumot közösen nyomtak le. Közben Jack Irons hívta fel régi társait, hogy turnézzanak néhány barátja új zenekarával. Ők voltak a Pearl Jam. Az Államok északi részén élő népek szinte megőrültek a chili hallatán. Pogózások, repkedő söröspoharak, jellemeztek minden koncertet, de leginkább a 'Give It Away' outro-jánál tombolt a tömeg, hiszen a Black Sabbath 'Sweet Leaf'-jének zúzós riffjével zárták a dalt.
A Smashing pár koncertre szóló szerződése nem sokkal később lejárt, így találni kellett egy harmadik csapatot a koncertkörút további részére. A szintén új lemezzel jelentkező Nirvana tökéletes választás volt. Összejött tehát a nagy hármas egy turnéra. Európában John már nagyon a végét járta, szinte teljesen depressziós lett. Új barátnőjét is hozta a turnéra, amit nem néztek jó szemmel a társak, bár azt gondolták, hogy ha ez javít a kedélyállapotán, ám legyen. John nem bírta hírnévvel járó terheket. Később japánban ez a dolog olyan erőssé vált, hogy a gitáros bejelentette, kilép a zenekarból. Nagy nehézségek árán rávették, hogy az aznapi koncertet játssza le. Ebbe ugyan belement, de utána otthagyta a zenekart. A chili Arik Marshall-al fejezte be a turnét, ezzel pedig egy gyönyörű korszaknak állítottak nem túlságosan méltó emléket.