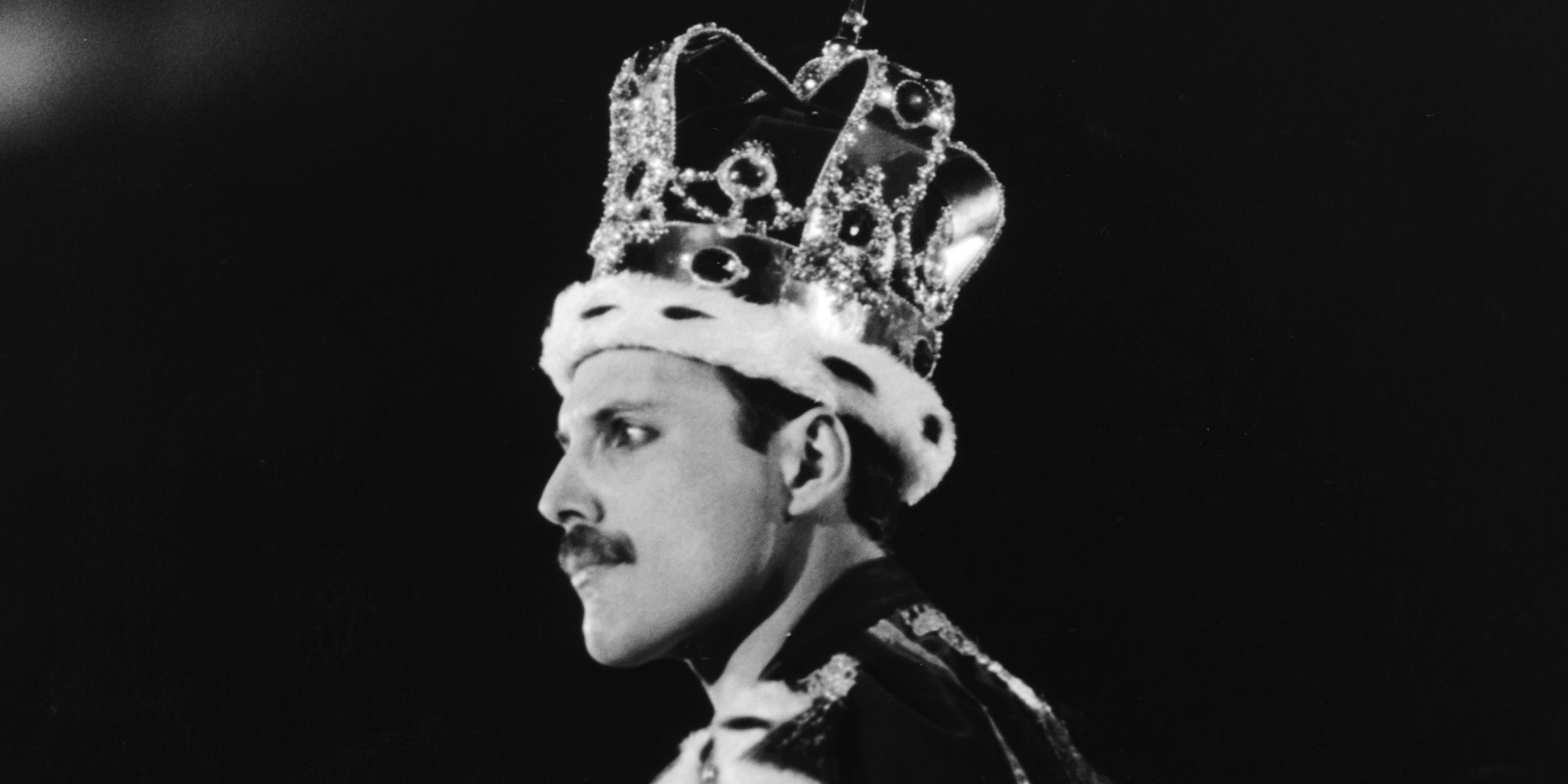 Huszonöt éve, 1991. november 24-én hunyt el a rocktörténelem egyik legnagyobb, legértékesebb énekese, Freddie Mercury. A következő sorokban néhány apró érdekességet osztunk meg veletek a Queen legendájának életéről.

A rajongók sokszor téves információkat gondolnak származásával kapcsolatban. A mai napig sokan hiszik, hogy Mercury angol ősökkel rendelkezik, illetve sok esetben perzsa és iráni származást titulálnak neki, pedig Tanzániában született, Farrokh Bulsara néven, párszi indiai szülőktől.

A hivatalos útlevelében Frederick Mercury néven szerepelt. 18 éves korában, a tanzániai Zanzibárban forradalom tört ki, és Angliába költözött. Ettől a pillanattól használta a Freddie nevet. A Mercury vezetéknevet csak 6 évvel később vette fel, amikor 1970-ben megalakult a Queen. Íme néhány sosem hallott sztori a rock ikonról.

Kivételes énektehetsége ellenére, sosem tartotta zenésznek magát. A koncerteken rettegett attól, hogy a 'Bohemian Rapsody'-t kell elzongoráznia. Ahogy telt múlt az idő, egyre kevesebbet használta a billentyűket és inkább a színpadi show-t részesítette előnyben.

Egy kisebb eltitkolt sztori volt, amikor a Queen 'It's a Hard Life' videójának legvégén, Mercury nagyon óvatosan ül le a lépcsőre. Látszólag elég abnormális módon, mintha fájdalmai lennének. Sokáig nem derült ki, de a klip forgatását az után kezdték el, hogy az énekes kezéről eltávolították a gipszet, amit egy lovasbaleset után szerzett részegen.
 

Mercury állítása szerint a közvélemény extravagánsnak, és hiperaktívnak képzelte, de ő zárkózott nyugodt, visszahúzódó embernek tartotta magát. Ezek ellenére Freddie híres volt arról, hogy a koncertek után törtek rá az érzelmi konfliktusok. Egy a Milton Keynes Bowl-on adott koncertet követően annyira összeveszett az akkori párjával, Bill Reid-del, hogy Reid úgy megharapta Mercury kezét, hogy abból ömlött a vér, és a heg is sokáig meglátszott. A veszekedések sokszor a koncertekre is hatással voltak. Történt ugyanis, hogy a pár, a koncert előtti napon olyan sokat kiabált, hogy amikor Freddie másnap felébredt, alig maradt hangja. Aznap a Saturday Night Live-ban léptek fel és az előadáson nem nyújtotta a 100%-ot az énekes.

A hisztik és a balhék mellett azonban nagyon is komolyan vette a zenélést. A személyi asszisztensénél bármilyen élethelyzetben kötelező volt a papír és toll jelenléte, hiszen legtöbbször a különböző hétköznapi hatásokból születnek a legjobb dalszövegek. Például a 'Life is Real' klasszikus sora, a "guilt stains on my pillow" (A bűntudat foltjai párnámon) az Atlanti Óceán felett született, amikor New York-ból utazott haza. Csakhogy eredetileg az a sor a következőképpen szólt: "c*nt stains on my pillow" (p*na foltok a párnámon).
 

Sokaknak meglepő lehet az utóbbi sor, hiszen rengetegen állítják, hogy Freddie meleg volt, de igazából biszexuális. A sajtó persze sokat vájkált magánéletében, ezért számtalanszor téves információkat nyilatkozott le magáról. "… meleg vagyok drágám, mint a kályha" - mondta. A '70-es években azonban egy Mary Austin nevű lánnyal élt párkapcsolatban. A '80-as években már több férfival való kapcsolatára is fény derült. A feltevések szerint, '87-ben kapta el az AIDS-t. Sokáig titkolta mindenki elől, hogy beteg, de ezt a félbe maradt koncertekről, a ritkábban kiadott lemezekről, és nagymértékű fogyásáról észre lehetett venni. A HIV vírussal is teljes életet élt. Sokat dolgozott a stúdióban, új anyagokon. A Queen-nel 1989. május 22-én, utolsó "munkanapján" közölte, amikor a 'These Are the Days of Our Lives' című dal klipjét elkészítették. Itt már nagyon észrevehető betegsége. 1991. november 23-án egy közleményben mindenkinek elmondta betegségét. Másnap éjjel álmában hunyt el.

Az énekest rengetegen kritizálták, amiért nem vallotta be származását, nemi hovatartozását és betegségét. Úgy vélték, hogy ez erkölcstelen dolog volt, mert maga Mercury is szégyellte ezeket. Mindezek ellenére a mai napig ott él emléke az emberekben és a rocktörténelem egyik ékességét veszítettük el 1991. november 24-én.