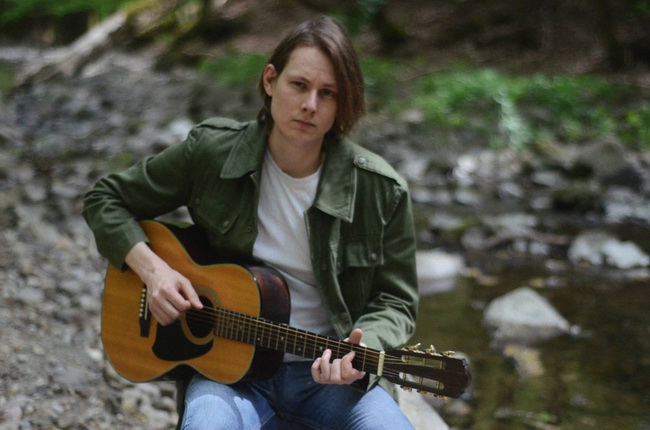 Folytatjuk állandó rovatunkat, ezúttal az Arons Land Cargo Co. frontembere, Hajba Áron vezet be bennünket abba a zenei világba ami nagy hatással volt életére.
Próbálok visszaemlékezni az összes lemezre, amit valaha hallgattam. Borzasztó mennyiség. Simán lehet, hogy kifelejtek olyanokat, hogy holnap a homlokomat csapkodom majd miatta.
Az alább felsorolt lemezek nem feltétlenül a kedvenc albumaim, nem is feltétlenül tartom őket az adott előadó legjobb lemezének. Többnyire nagyon közismert előadók, híres albumok, mert úgy van ez (nálam legalább is), hogy először a közismert dolgok jönnek szembe, és azok nyomán mélyebbre ásva jut el az ember a gyökerekhez. Ezek olyan lemezek, amelyekben először találkoztam számomra ma alapvetőnek számító műfajokkal, irányelvekkel, amik valamilyen úton elindítottak, amik eltérítettek az addigi pályámról, vagy amelyek egy olyan előadó életművének, vagy akár egy egész műfajnak a megismeréséhez vezettek, amelyeknek a hatását nem csak ideig-óráig éreztem a saját zenémen, hanem a mai napig, és alapjaiban határozták meg a zenei irányultságomat.
Kezdetnek három részre osztottam az időt, amit eddig eltöltöttem ezen a planétán.
Az első korszak a teljes tudattalanságban eltöltött kisgyerekkor (mondjuk 0-10 éves koromig), amikor mindent hallgattam, ami ment otthon, Illést, Koncz Zsuzsát, és rengeteg Fonográfot, John Lennon szólólemezeket, The Beatlest és Simon and Garfunkelt. Meg volt egy-két Neoton família lemez is. Aztán volt otthon még egy skót zenekarnak, a Middle of the roadnak egy 1974-es lemeze, valami best of album lehetett, azt nagyon szerettem. A bátyám, Imre (az ARONS Land cargo Co. basszusgitárosa) hatására pedig Europe rajongó voltam négyéves koromtól. Ebből az időből két lemezt kell kiemelnem, amelyeknek a lökéshullámai biztosan máig is elértek:
Simon and Garfunkel – Bridge over troubled water (1970)
Sokat pörgött otthon ez a bakelit, a szüleim nagyon szerették. Én is imádtam a hangulatát, a tisztaságát, és azt a két tökéletesen egymásnak teremtett hangot. Emiatt egyik karácsonyra meg is leptek a szüleim egy (valószínűleg nem túl hivatalos) dupla Simon and Garfunkel best of kiadvánnyal. Később rengeteg időt töltöttem azzal, hogy fényt derítsek Paul Simon folk gitározásának csinjára-bínjára, egyszerűen lenyűgözött, amit az akkusztikus gitárral csinált. Sokmindent sikerült is fül után, egyedül megtanulnom többé-kevésbé. De ennek a fajta technikának a részletesebb feltérképezéséhez elengedhetetlen szükségem volt arra, hogy később, úgy tizenhatéves korom táján összehozzon a sors (pontosabban a fent említett bátyám) Légrády Péterrel, aki country, bluegrass, blues és ragtime leckéinek köszönhetően a legnagyobb hatású mesterem lett.
John Lennon and Yoko Ono – Double fantasy (1980)
Ez a lemez is azok közé tartozik, amiket nem emlékszem, mikor hallottam először, mindig is az életem része volt. Ez számomra a "safe place", a John Lennon/Plastic Ono Band lemezzel együtt. Olyan mélyen ivódott belém a hangzása, a dallamvilága, hogy a mai napig akárhányszor meghallok belőle egy hangot is, azonnal gondtalan kisgyerekké válok egy pillanatra. Azt hiszem innen eredhet az, hogy szeretem a kozmetikázatlan, igazi, emberi léptékű zenélést, annak minden hibájával együtt. És talán emiatt viselem nehezen az életszerűtlenül kifejezni, túlzottan meggyőzni akaró, pózer éneklést és hangszeres játékot, még akkor is, ha az amúgy hibátlanul tökéletes. Nem beszélve az autótyúnról, meg hasonló szörnyű lélektelen találmányokról. Egy ilyen Lennon-féle magától értetődően hiteles, őszinte zene mellett az ilyesmi nevetségessé válik. Amúgy a szüleim nagyon tudhatták a módját, hogy a tűvel a megfelelő barázdát találják el, mert Yoko Ono számairól halvány emlékeim sincsenek abból az időből, ez pedig ugye azt jelenti, hogy minden második számot kihagyták a lemez hallgatásakor.
A második szakasz legyen mondjuk úgy a tíztől huszonpár éves koromig terjedő időszak, amikor már magamnak keresgéltem zenéket, de még különböző stílusok tudatos ismeretének hiányában. Inkább a véletlenek, a szerencse határozta meg, hogy mivel találkoztam. Ami tetszett, azt hallgattam. Az akkori ízlésem teljesen eklektikus volt, nem voltam válogatós. Eleinte még a Rapülők, meg a Kelly family is belefért, de simán megfért mellette a Guns n' roses, a Steely dan, Joey Tempest, James Taylor, maradt a Europe, és még jópár dolog, ami több szót érdemel, úgyhogy alább részletezem. Tizennégy éves koromra végképp tudatosult bennem, hogy megveszek mindenért, ami western hangulatú. A nagyon csicsás, gagyi utánzatokat akkor sem szerettem, de nem vetettem meg semmit, ami kicsit is emlékeztetett az 1800-as évek végi Amerika vadnyugati kultúrájára, annak minden elemével együtt, beleértve a ruházkodást, a zenét, kézművességet, betűtípusokat, és mindent. A másik szenvedélyemmé pedig az út vált. Elvarázsoltak a puszta síkságok, sivatagos tájak, a hosszú monoton utak, és az egymást végtelen sorban követő csíkok. Ez persze nagyszerű összhangban van a western életérzéssel is. Szóval az ilyen hangulatokra vadásztam égen-földön, és ha bármiben találtam egy cseppet is belőle, azt beszippantottam. Ami a zenét illeti, találtam ilyesmit Mr. Big, Bonjovi, Brian Adams, Chris Rea, Dire Straits és Mark Knopfler lemezeken. De egyik sem ízig vérig az a hangulat volt, amit kerestem. Tulajdonképpen kicsit emiatt is kezdtem el zenét írni. Gondoltam, majd én megcsinálom magamnak. Úgy látszik, ebből az időszakból jön a legtöbb sorsfordító korong, nem véletlenül. Ez az útkeresés időszaka.

Eric Clapton – Unplugged (1992)
Nem emlékszem már, kitől kaptam ezt a kazettát. Valaki odaadta, mondván, hogy én szeretem a gitározást, és ezen gitároznak, úgyhogy ez nekem biztos tetszeni fog. Eltalálta, használhatatlanra hallgattam. Utána kiderítettem, hogy Eric Clapton egyébként tulajdonképpen ügyesen boldogul az elektromos gitárral is, de eredetileg azt hittem, hogy ő egy ilyen "akkusztikus gitáros". Nem beszélve az albumhoz fűződő tragédiáról, ami rányomja a bélyegét erre a teljesen sajátos atmoszférájú koncertlemezre, erről sem tudtam sokáig. Szegény Clapton borzasztó árat fizetett ezért a csodálatos felvételért. Egyrészt gitárjáték tekintetében jelentett mérföldkövet számomra ez az album, másrészt ez indított el a blues zene mélyebb megismerése felé. Ezen kívül itt is meg kell említenem a póztalan, tökéletesen emberi előadásmódot, ami (elérhetetlen) mérce számomra a mai napig.
Eagles – Hotel California (1976)
Igazából az Eagles életmű teljes egészében egy nagy, fontos állomás, de a Hotel California album formájában kopogtatott be az életembe először, ezért ezt a lemezt emelem ki közülük. Az énekszólamok egyöntetű megszólalása, Don Felder és Joe Walsh páratlanul fantáziadús és ízes gitárjátéka, a köztük működő kölcsönhatás és a tökéletesen letisztult hangszerelés manapság is nagyon tud inspirálni. És persze innen egyenes út vezetett az összes nyugati parti folk és rock zene, a Laurel Canyon világának megismeréséhez, ami a zenei irányultságom nagyon nagy részben meghatározó alapja.
Aerosmith – Big ones (1994)
Néha hallottam a rádióban, hogy van egy ilyen dal, amiből igazából kettő van (a Crazy és a Cryin). Az egyik elképesztően szívfacsaró nyári hangulatot áraszt (Crazy), a másik meg majdnem tökugyanolyan (Cryin), az is nagyon jó, de azért nem annyira, mint a párja. És van ez a két (amúgy csak egy) gátlástalanul és iszonyú magasan ordító énekes, akiknek a szájából a legegyszerűbb tercpárhuzam is elképesztő döggel szólal meg. Úgy képzeltem, hogy az énekes és a gitáros ordítják együtt. Nagyon vonzó volt az egész. Egy szép napon megtudtam, hogy ez az Aerosmith, és nemsokára kaptam kölcsön egy másolt kazettát, rajta a Big ones best of lemezzel. Aztán rövidesen már a stúdióalbumaikat nyűttem. Volt ott minden, amire vágytam, dögös blues, western, rock, tökéletes összhangban a műfajban elképzelhető legfantáziadúsabb harmónia és dallamvilággal, és a világ legagyafúrtabb vokál szólamaival. Az a baj ezzel a western, meg blues üggyel, hogy nagyon könnyen egy kaptafává válnak a dalok, ha az ember szigorúan ragaszkodik a kötelező eszközeihez. Az Aerosmith ezt megoldotta, és engem is egy életre inspirál, hogy megtaláljam a középutat aközött, hogy beleragadjak egy műfaj kötelező stíluselemeibe, és hogy összekeverjem a szezont a fazonnal.
Lynyrd Skynyrd – Twenty (1997)
Aki a Lynyrd Skynyrd-öt jobban ismeri, most biztosan felhúzott szemöldökkel azt kérdezi, hogy miért nem egy emblematikusabb Skynyrd albumot emelek ki? Azért, mert amikor a Markó Jani nevű (remek dobos) barátomnak egyszer arról panaszkodtam a metrón úgy 2002 táján, hogy nem igazán találok ilyen igazán dögös, westernes, blues-os rock zenét, meg nem is tudom, minek hívják ezt a stílust, pedig hallottam sok ilyet és nagyon tetszik, akkor ezt a lemezt húzta elő ott helyben a táskájából, nyomta a kezembe, és mondta azt, hogy a Southern rockra gondolok. A borítón ott vöröslöttek a Monument Valley mágikus tanúhegyei, amit már akkor nagyon régóta egy mesebeli szent helyként tartottam számon (Végül 2014-ben vált valóra az álmom, hogy eljussak oda) és már sejtettem is, hogy ez lesz az! Az volt. A Voodoo lake című számtól egyenesen majdnem belehaltam a gyönyörbe. Így ismerkedtem meg a Lynyrd Skynyrd-del és kezdtem el felkutatni módszeresen a southern rock képviselőit.
Cold Mountain soundtrack (2003)
Ez a lemez határesetet képez, mivel egy film soundtrack albumáról van szó. Mégis meg kell említenem, mert ebben a formában találkoztam először testközelből az Appalach-i country stílussal, ami az összes country alkategória közül is a legnagyobb kedvencem. Már jóval előtte is hallgattam, sőt tanultam is country muzsikát, de még mindig egy átfogó, körvonalas képem volt róla, az alkategóriáiról kevéssé voltak ismereteim. Ebben a zenében végre megtaláltam azt, amit minden más csak nyomokban tartalmazott, az igazi western, és Americana gyökereket abból az időből, amikor a country még valóban népzene volt. Ez indított el igazán a country különböző, és régebbi válfajainak mélyebb feltérképezése felé.
És elérkeztünk a harmadik nagyobb korszakhoz (mondjuk huszonegykét éves koromtól napjainkig), amikor már lehet engem tudatos zenefogyasztónak nevezni, bár máig nagyon igyekszem a laikus hozzáállásával hallgatni és élvezni a zenét. Jött az internet is (az én életemben, mint általában a technikai vívmányok, ez is jókora fáziskéséssel köszöntött be), és el tudtam kezdeni hatékonyabban keresni. Szép lassan talán az ízlésem is kicsit kezdett finomodni. Ezzel együtt jár az is, hogy lassan egyre válogatósabb lettem, egyre nehezebben érte el nálam egy újonnan megismert zene azt a hatást, hogy levesz a lábamról, és évekig befolyásolja a zenei irányultságomat. Eddig minden vicc újnak hatott, innentől már nehezebb meglepni.
The Beatles – Sgt. Pepper's lonely hearts club band (1967)
Természetesen nem huszonévesen hallottam életemben először ezt a lemezt, sőt, régebb óta ismerem, mint ahogy az eszemet tudom, az összes többi Beatles albummal együtt. Mégis ide sorolom, mert amikor újra előkerült a Beatles az életemben, immár tudatosan, tanuló célzattal hallgattam. Ez a lemez, majd a Magical mystery tour, és sorban a többi világított rá arra, hogy egy dalnak elsődleges feladata (nálam), hogy teremtsen egy világot, és abba belehelyezze a hallgatóját. Ha ezt nem tudja egy dal, akkor számomra -kevés kivétellel- érdektelen. (Persze nyilván ezt mindenkinél más zene éri el.) Ebben a zene "fantasztikus négyese" egyszerűen verhetetlen. Van még számtalan csodálatos példa a zenei hangulatfestésre, de a könnyűzene világában, egy albumnyi terjedelemben a Sgt. Pepper előtt tudtommal senkinek sem sikerült. Szerintem sok egyéb úttörő tulajdonsága mellett elsősorban ez a szuperképesség teszi a Sgt. Peppert a világ leghíresebb zenei mérföldkövévé.
Doyle Bramhall II. – Welcome (2001)
Mr. Slowhand 2006-ban tiszteletét tette hazánkban, és zenekarával nagyon elegánsan lezúzta az Aréna publikumának fejét, köztük az enyémet is. Mellette két olyan gitáros géniusz zenélt, mint Derek Trucks és Doyle Bramhall II. Korábban egyiküket sem ismertem. Derek Trucks játéka úgy hatott rám, mint egy UFO észlelés. A minden realitástól elrugaszkodó slide játéka mellett akkor számomra picit talán háttérbe szorult Doyle Bramhall II. gitározása, de azért nem tudta elkerülni a figyelmemet, hogy - eszeveszett módon - egy balkezes gitáron, balkezes tartással, de jobbkezes húrozással játszik (azaz minden létező szemszögből fordítva, mint bárki más, akár jobbkezes, akár bal), valamint elképesztő karakteresen szól, és ősi mélységből jövő érzések áradnak a játékából. Amikor utánanéztem, hogy kik ők, és mit csinálnak, amikor nem Clapton zenekarát erősítik, akkor találtam rá a Welcome című Doyle Bramhall II. albumra, ami olyan azonnali függőséget eredményezett, amilyenhez hasonlóra életemben nem volt példa. Az azt követő négy éven át nem bírtam mást hallgatni, csak ezt, és a másik (addig még csak) két szólóalbuma közül a Jellycream címűt. Meg kellett értenem, hogy hogyan szólhat ilyen fantasztikusan gazdagon, sokszínűen és őserővel egy gitár, hogy hogyan lehet ennyire ösztönösen dalt írni és zenélni. Nem mondom, hogy sikerült teljesen, de elképesztően sokat tanultam belőle a zenéhez, a zenéléshez való hozzáállásról. Amúgy meg milliomodik hallgatásra is ugyanúgy lúdbőrözik tőle hátam, mint elsőre. Örök mérce és örök kedvenc számomra.
John Mayer – Paradise Valley (2012)
John Mayer korábbi albumaira sokáig kötelező tananyagként tekintettem, mert nyilvánvalóan egy nagymesterről van szó, de személyesen különösebben nem mozgattak meg a dalai. Ez addig tartott, amig meg nem jelent a Born and Raised című lemeze, ami egy nagyon erős fordulat volt éppen abba az irányba, ami addig az én szájízemnek hiányzott belőle. Amellett hirtelen úgy éreztem, hogy Mayer az általa képviselt műfaj hagyományait itt már nem magára ölti, hanem legbelülről jönnek belőle. Ezt a folkos, akkusztikusgitárra épülő, steelgitáros irányt követi a rákövetkező Paradise Valley című lemez is, ami akár dupla albumot is képezhetne a korábbival, annyira hasonlítanak. Mégis az utóbbi valamiért eggyel közelebb áll hozzám. Tökéletes iskolapéldája ez a nem erőszakosan újítani próbáló, mégis előre mutató, modern hagyománykövetésnek, mind hangszerelés, mind dalszerzés tekintetében. Azonkívül jó látni, hogy mégsem lehetetlen a 2010-es években az, hogy a hangszeres zenétől, az őszinte felindulásból és ambícióból származó ösztönös muzsikálástól gyakorlatilag teljesen elszakadt mainstreem zenei világban megvesse a lábát egy ZENÉSZ.
Eddig a tíz album. Szinte nevetséges, hogy nem említettem meg Jimi Hendrix egyik lemezét sem, akinek a teljes életművéért betegségig rajongok, de éppen ezért nem tudok egy albumot külön kiemelni. Azért sem, mert először egy írott MP3-mas CD-t tudtam szerezni tőle (Tóth János Rudolftól kaptam kölcsön, és ömlesztve volt rajta rengeteg szám), tehát nem egy album formájában ért az első inger. De hasonló a helyzet a Rolling Stones, Mark Knopfler, Bob Dylan, James Taylor, Neil Young, a Tedeschi Trucks band, az Allman Brothers Band, a Black Crowes, Tom Petty, a Steely Dan, és kitudja még hány előadó lemezeivel, amik mind-mind dolgoznak bennem folyamatosan, de ide most nem fértek bele. Aztán csomó más műfajban is kutakodtam, tanultam is belőlük sokat, csodálatos zenékre akadtam ezeken a területeken is, de megmaradtam velük hallgató státuszban. Mint zenésznek, fő irányvonalnak megmaradt a blues, a country, a folk és az ezekből táplálkozó rock. És persze mostanában is keresgélek. Például épp a Dawes nevű együttes remek folk dalaival ismerkedem, nagyon szép, egyszerűen őszinte, és rettentő ígényes zene. És még gyűlnek-gyűlnek, sose lesz vége!