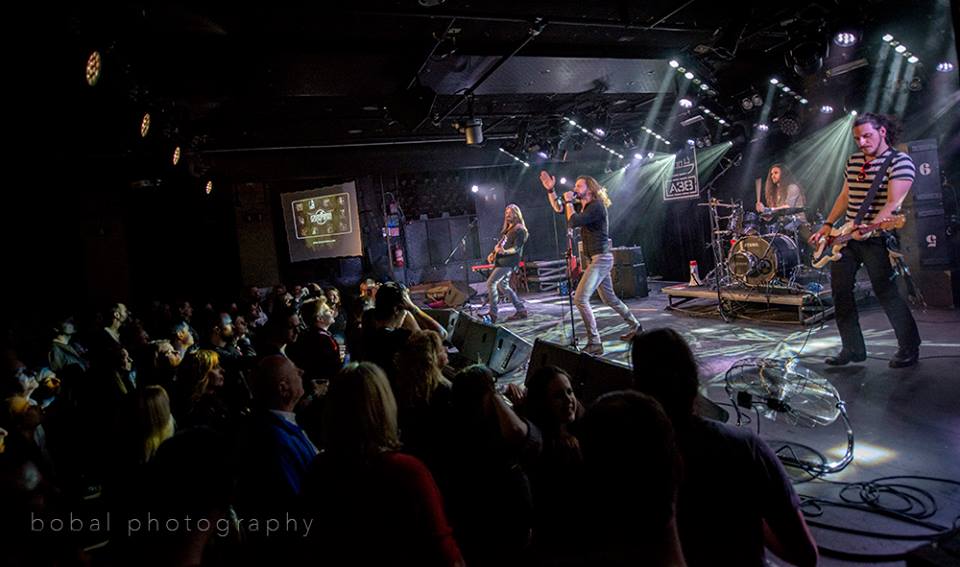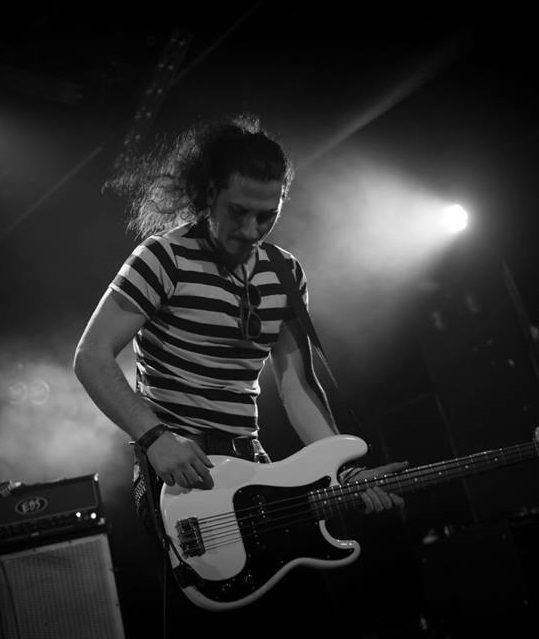 Mi az az egy dolog, ami ráveszi az embert, hogy télen, fagyban, hóban, HÉTKÖZNAP 200 kilométert utazzon? Bizony, az Ozone Mama. Biztosra veszem, hogy hozzám hasonlóan nagyon sokaknak nem a szerda a kedvenc napja. Viszont ha azt mondják, hogy este mehetek Ozone Mama koncertre, máris nem fog érdekelni milyen nap van.
Ilyen pazar évkezdésem még talán nem is volt koncertek szempontjából. A fővárosi fenegyerekeket januári A38-as koncertjükön a svájci Dirty Sound Magnet erősítette. Nem szeretek felkészületle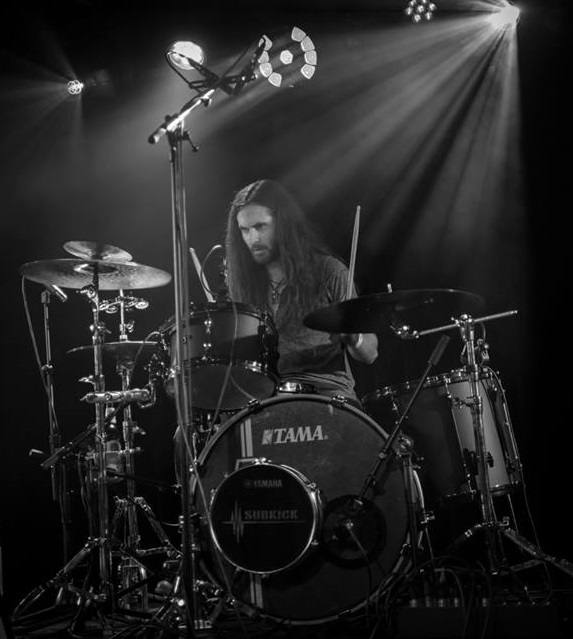 nül érkezni, szóval utánanéztem kicsit a csapatnak. Akármelyik értékelést néztem, repkedtek a csillagok, a dicsérő szavak és az olyan jelzők, mint "svájci minőség'. Ebből kiindulva nagy várakozással telve indultam útnak, ám csak az utolsó másfél számot sikerült elcsípnem Oszkáros sofőrömnek "hála", de a hangulat így is átjött. Érezhetően a letűnt idők nagy zenéi adják az inspirációt a bandának. Ehhez hozzá jön még egy adag erő és egyfajta frissesség, amitől eredeti és őszinte lesz a srácok hangzása, csupa pszichedélia és profizmus. Remélem lesz alkalmam egy teljes koncertet is meghallgatni tőlük. Rövid szünet után következett az est fénypontja, az Ozone Mama.
Rettentő jó, ha van az ember életében egy biztos pont. Ez az együttes pedi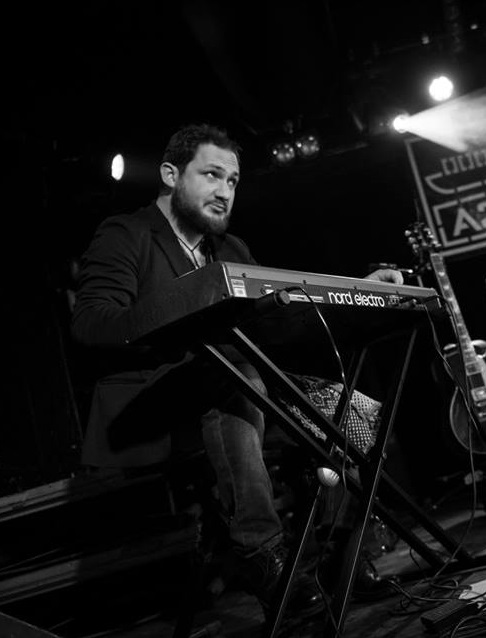 g ilyen. Teljes biztonsággal kijelenthető, hogy nem létezik rossz OM koncert. Ez nem túlzás, vagy mellébeszélés, ez egy tény. Lehet, hogy a fiúk pont hiányoztak mikor erről volt szó a suliban… Már az első percben eldőlt, hogy ez is egy jó koncert lesz. Imádtam, ahogy Gergő felsétált halálos lazasággal a színpadra, megafonnal a kezében, amiből nemes egyszerűséggel az "OZONE MAMA - Mama - mama" visszhangzott. A banda többi tagja is színpadra állt, majd bele is csaptak a Sidekick Miracle-be. Itt jegyezném meg, hogy ez alkalommal is fellépett a fiúkkal Lukács László, aki már többször emelte játékával a koncertek fényét. Nem volt ez másképp most sem, olyan vad billentyűnyomkodásnak lehettünk tanúi több számon keresztül, hogy én például végig teli szájjal vigyorogtam. A továbbiakban is csupa sláger szólalt meg: Good Times Roll, Backdoor Man, a kicsit lassúbb lüktetésű, de annál éteribb Gypsy Girl,
a Go, Cold Heart of Stone. Itt következett egy új dal, amiből a hétfői Silent Stream-et figyelemmel követők már kaphattak egy kis előzetest. A teljes hosszúságú változat sem okozott csalódást, a csapathoz méltóra sikerült. Remélem, ha az esti imáimba foglalom, akkor nagyon hamar lesz valamiféle megjelenés. Ezután jött az én egyik személyes kedvencem, a Man on the Run, majd a Hope, amihez Székely Marci - aki a frontemberek közt is a legfrontemberebb - akusztikus gitárt ragadott. Ezt követte a Juggernaut és itt meg is állnék egy pillanatra. Elképesztően szépen építkezik a dal, minden egyes hangja a helyén van, a végkife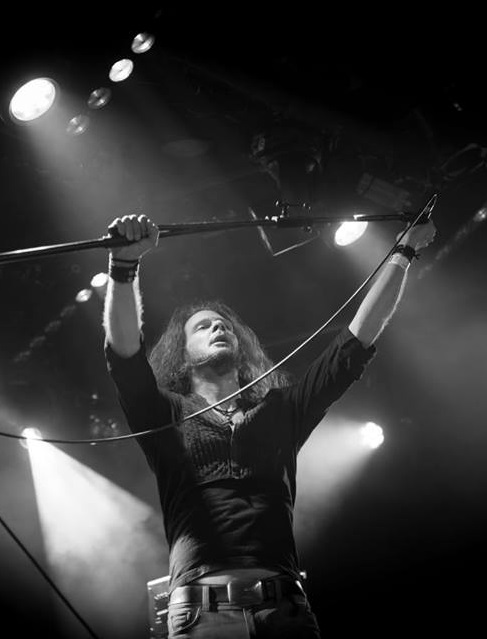 jlet pedig egy olyan katartikus élményt ad a hallgatónak, amit nem is igazán lehet szavakba önteni. Mély meggyőződéssel hiszem, hogy valahol a tudata, lénye legmélyén ez minden ember kedvenc száma. Ebből a hangulatból próbál azért mégiscsak a földre visszarángatni az utolsó felvonás, Hard Times, Ain't No Place of Mine, Kings and Rulers, illetve a Siren's Call, amihez nemrégiben egy zseniális klip is készült. Gábor Andris továbbra sem rest menő szólókkal elkápráztatni és Máté számok közti dobszólói is meglehetősen hatásosak. Órákig lehetne az Ozone Mamáról beszélni, még el se kezdtem dicshimnuszt zengeni például a csodálatos hajzuhatagokról és szakállrengetegekről, az egyik legjobb közönségről, aki együtt ugrál, énekel, és örül a zenekarral, de akkor még egy óráig itt ülnénk. Minden bajra gyógyír ez a csapat, el kellene kezdeni receptre is felírni.
Készítette: Vida Tímea
Fotók: