Emlékeztek rá, mikor láttátok először Russel Crowe-t a filmvásznon? Amikor a Gyorsabb a halálnál című westernben Cort szerepében a zord vadnyugaton kalandozott? Vagy amikor ő volt Zack Grant az FBI maffiaellenes osztagának egyik különleges ügynöke, a Keleti harcban? A Szigorúan bizalmas agresszív és alkoholista Bud-ja megvan? De legkésőbb a Gladiátor szerepében tuti láttad.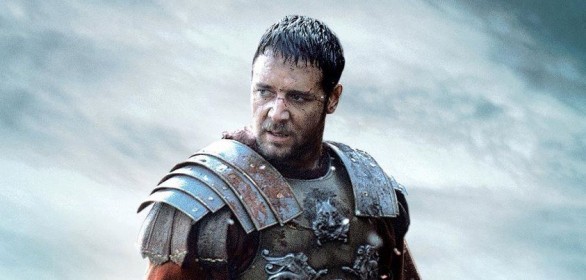 Az ausztrál színész az esetek többségében tehát nem a drámai alakításairól, sokkal inkább az igazi tesztoszteronszagú macho szerepekben építette az imidzsét.
Talán ezért is meglepő, hogy a filmes karrierjével gyakorlatilag egy időben (és párhuzamosan) egy zenei karriert is építget, amely az érzelemgazdag country/soft rock vonalon mozog, és gyakori a munkáiban az akusztikus hangszerelés. Mit például ebben a számban:
Krokodil Dundee mostohagyermeke Russ Le Coq néven rögzítette első nótáját 1980-ban, egy laza rockabilly nótát, az I want To Be Marlon Brando című önbeteljesítő eposzt.
Még ugyanebben az évben Billy Dean Cochran -el megalapítják a Roman Antix nevű bandát (hiába, a Gladiátor már akkor is vonzódott az ókori Rómához), majd 1982-ben átkeresztelték magukat a 30 Odd Foot of Grunts-ra (vagy rövidítve TOFOG). Russel Crowe a 2005-ig prosperáló zenekar énekese és gitárosa, e mellett pedig zenei produkciókban szerepelt "hivatalosan" (pl Jimmy Fallon talk showjában) és nem hivatalosan is (az alábbi képen például egy Open-Mic kocsmai énekversenyre ugrott be "csak úgy".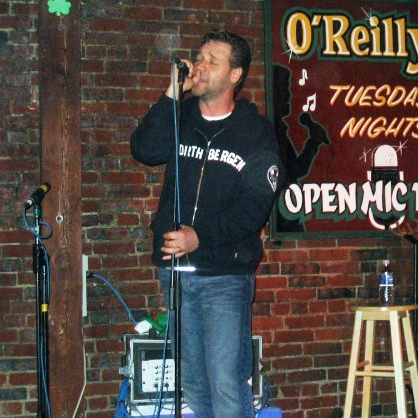 Egy bő másfél évtizedes működés és négy lemez után ( The Photograph Kills EP 1995, Gaslight (1998), Bastard Life or Clarity (2001) Other Ways of Speaking (2003) Crowe tehát feloszlatta a TOFOG-ot, de nem azért, mert abbahagyta a zenélést, hanem mert kicsit más vizekre evezett. A Great Big Sea nevű kanadai banda alapemberével, Alan Doyle-al életre hívták a Russell Crowe & The Ordinary Fear of God nevű formációt. A csapat sok fúvóssal operáló modern swinget nyom, de az érzelemgazddag balladák sem állnak messze tőlük....és hobbizenekar létükre egész szép sikereket könyvelhetnek el. 2011-ben például a banda-pontosabban az annak alapját képező szerzőpáros The Crowe/Doyle Songbook néven jelentetett meg egy albumot, ami a kanadai slágerlista 72. helyéig jutott, az anyaggal pedig Vancouvertől Reykjavikig turnéztak, meglehetősen nagy sikerrel.
Az éneklő Gladiátor tehát nem csak vérben és izzadságban fürdőzve tudja elolvasztani a női szíveket, hanem egy gitárral, vagy egy zongora mögött is, mély baritonhangon énekelve. 
Bár hazánkban Russel Crowe ezirányú munkássága annyira nem ismert, de egy kis internetes kutakodással a teljes életmű feltérképezhető. Aki a country, jazz, blues, rock and roll stílusokat magáénak érzi, azoknak mindenképp megismerni az ausztrál fenegyereknek ezt az arcát is. 
A Folson Prison Bluest például így nyomja: