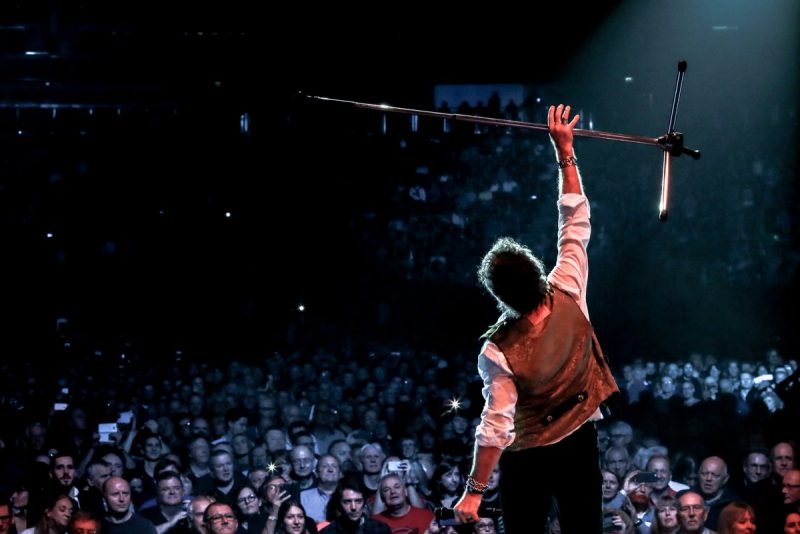 Szigorúan a Free dalokból álló koncertsorozattal ünnepli a legendás angol együttes megalapítását Paul Rodgers, a zenekar énekese. Az Egyesült Királyságban megrendezésre kerülő turné májusban indul. Mindezeket nemrégiben maga az énekes jelentette be hivatalosan.
Tizennégy koncertből álló körúttal állít emléket a Free legendás munkásságának a zenekar énekese, a 67 éves Paul Rodgers. A Free Spirit UK Tour csúcspontját a május 28-án tartandó londoni Royal Albert Hall-os fellépés adja majd.
"Ötven évvel ezelőtt, 1967-ben történt, hogy megismertem Paul Kossoffot és később megalapítottuk a Free-t. Először a Finsbury Parknál található Fickle Pickle Blues Clubban találkoztam vele és közösen jammeltünk. Egyszerűen csak szabadon szerettük volna játszani azt a zenét, amit szeretünk, a bluest. Éreztük, hogy valami különleges kémia alakult ki közöttünk, amit később az emberek reakciója is megerősített. Azt mondták, hogy amikor játszottunk, megállt az idő. Paul hozta a dobost Simon Kirke személyében a Black Cat Bones-ból, később Andy Freaser-re is rátaláltunk, aki John Mayall bandájában játszott előtte." – emlékezik vissza az énekes.
- Koss nemcsak a játékával volt a zenekar lelke, hanem kiváló szervező is volt mellette. Kedves fickó volt, mindenki imádta. A Moonshine volt az első dal, amit közösen írtunk. Emlékszem játszotta ezt a szívbemarkoló témát és megkérdezte, hogy tudnék-e szöveget írni rá. Játszottuk a dal és Alexis Corner besétált a próbahelyünkre és azt javasolta, legyen a nevünk "Free At Last". Végül csak Free-re változtattuk – tette hozzá Rodgers.
A legendás énekes azt is elárulta, Pete Bullick (Deborah Bonham Band) gitáros, Ian Rowley (Deborah Bonham Band) basszusgitáros, Rich Newman (Steve Marriott, Rory Gallagher and Alvin Lee) dobos, valamint Gerard Louis "G" (Deborah Bonham Band) billentyűs alkotja majd a turné zenekarát.
A Free Spirit UK Tour állomásai
2017 május
Friday 5th – Clyde Auditorium | Glasgow
Sunday 7th – City Hall | Newcastle
Monday 8th – O2 Apollo | Manchester
Wednesday 10th – Colston Hall | Bristol
Friday 12th – Pavilions | Plymouth
Sunday 14th – New Theatre | Oxford
Wednesday 17th – De Montfort Hall | Leicester
Friday 19th – City Hall | Sheffield
Saturday 20th – Royal Concert Hall | Nottingham
Monday 22nd – Cliffs Pavilion | Southend
Tuesday 23rd – Regent Theatre | Ipswich
Thursday 25th – Guildhall | Portsmouth
Saturday 27th – Symphony Hall | Birmingham
Sunday 28th – Royal Albert Hall | London