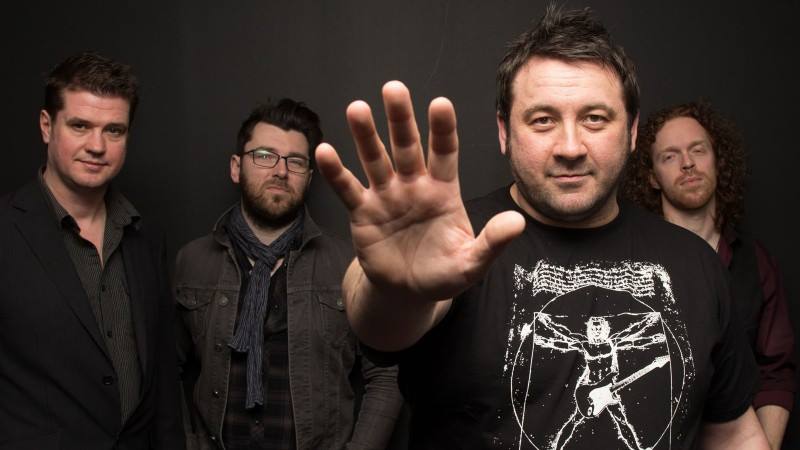 In 2016, the British Music Awards chose King King's album, Reaching For The Light, and song, Rush Hour as best. Although the blues-rocker guys are well-known and recognised by the critics in the UK, in Hungary they might have been under the radar, until now. Here's the chance to get to know them a little bit better. Singer Alan Nimmo answered our questions.
OTRNR: - First of all I have to ask: Where the band's name came from?
A.N.: - The bands name came from a favourite blues band of ours called "the Red Devil's" they had only one live album and it was titled "King King" which was the name of the famous venue in LA!
OTRNR: - Let's take a quick walk on memory lane. What are the most important milestones in the band's life?
A.N.: - I think that getting to go on tour with such greats as John Mayall and Thunder were great things to happen for us it helped our career so much.
OTRNR: - You already have 3 albums. How do you think your music has changed since the debut in 2011?
A.N.: - I don't know it has changed so much.. it's more like it has evolved and had a natural progression each time we record a new album! More and more of our early musical influences come to the fore each time we write and produce!
OTRNR: - You released a live record this year. Why is this so special for you?
A.N.: - The release of our live album was really great! The success of it was a real surprise to us! We pride ourselves on delivering a great live show and our fans have been asking for a live album for a long time! It seemed like the right time to do it!
OTRNR: - What does blues-rock genre mean to you?
A.N.: - Blues and classic Rock are styles of music that I personally really love and all of my musical influences are from bands in these genres! There is a real honesty and passion about this kind of music and I think that this is the reason why it will always be around and there will always be an audience for it
OTRNR: - What inspires you? How a King King song made?
A.N.: - When we write a song we always like to think about having a good level of quality all the way through the song as well as having something that is catchy and entertaining for the fans to listen to get a good feeling from!
We always want to make the listener feel what you felt when you wrote the song so an understanding is important too!
OTRNR: - What would be the top 5 British rock records that you would chose?
A.N.: - My top 5 U.K. Rock albums… A tough question but I'll try
Thin Lizzy - Live and Dangerous
Whitesnake - Slide it In
Thunder - Laughing on Judgement Day
Free – Free Live
Bad Company - Running With the Pack
OTRNR: - This is your first time playing in Budapest. Do you have any expectations of this gig at A38?
A.N.: - We've never been to Budapest before but I know it's a beautiful city and we're really excited to come over! We can't wait to play in front of the people and fans to see what they're reaction to King King will be!
King King are playing at A38 on 22nd of March
Facebook event here!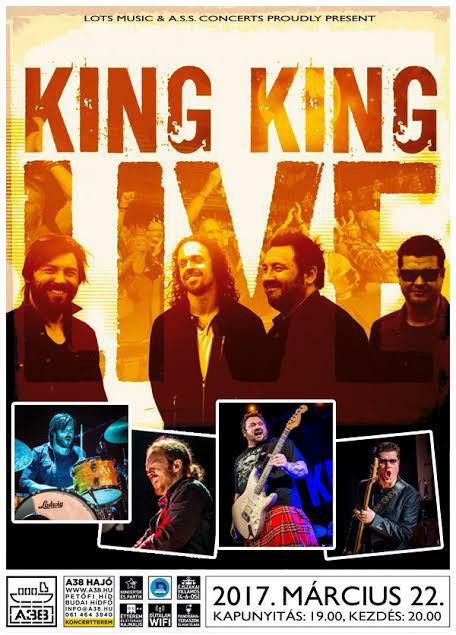 Tamas Sebok