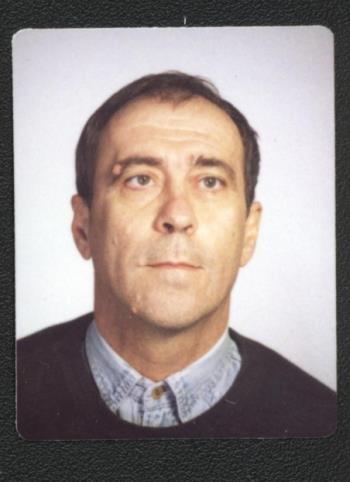 Állandó rovatunk következő "versenyzője" egy olyan újságíró, - minden kétely nélkül állíthatom – zeneszakértő, aki munkáival mindig elkápráztat. Olasz Sándor elhivatottsága, szakmaisága és hozzáállása példaértékű minden olyan delikvensnek, aki a könnyűzenei sajtóban dolgozik. Az ő esetében biztos állíthatjuk, hogy százat valamivel könnyebb lett volna összehozni, mint tízet, de még az sem lett volna elég. Sanyi azonban összehozta a nagy tízest, amit most bemutat nektek.
Tudjuk, a kor nem érdem: állapot. Az idő nem nyomtalanul múlik felettünk, akárhonnan nézzük. Ám, ha elegendő lelki erőt érzünk az élet természetes hozadékainak elfogadásához, a számadás idején arra az eredményre jut(hat)unk, hogy pozitívumai is akadnak az idősödésnek. A magamfajta grafomániás zenebolond (jobb napokon: "zenei újságíró") pedig (Rockinform, Riff) vezérfonalra fűzheti azokat a CD-ket, LP-ket és kislemezeket, amelyek a maga és környezete (családja) életére, életmódjára hatottak. Mivel a lemezeknek a lejátszóban jobb helyük van, kezdődjék hát a szubjektív (Olasz) diszkó – felvezetése.
Vágtázó Halottkémek: A semmi kapuin dörömbölve (1992)
Igen. Virítanak a polcainkon sorsfordítónak minősíthető lemezek. A VHK korongjai mindenek előtt és felett. Közülük a fenti, alapvetően. Mert mit ér a kamaszodó gyerkőcöknek tiltani a trágárkodást? Nem egyszerűbb elébe menni a "botrányos problémának" és a kezükbe adni egyfajta "csalit"? Hiszen úgyis A hunok csatája fogja meg őket hamarosan, végül a zenekar földöntúli ereje, kisugárzása. A következő lépcsőfok: VHK-koncertlátogatások - a teljes családdal. Személyes ismeretség létrejötte a zenekar tagjaival. Interjú a Rockinform számára az alapító dobos Ipacs Lacival, amelyben a találmányáról és a munkájáról is szót ejtett. Egyetemista korában a fiam épp az ő cégénél ismerhette meg az alkotás, a kutatás-fejlesztés alkotóörömét és a vállalkozás szabályait, a cég működtetésének fortélyait. Ma amellett, hogy oktat a Műszaki Egyetemen, a saját orvostechnikai találmányának gyártását készíti elő, saját vállalkozásban természetesen. A lányom útja nem vezetett ennyire messzire (leszámítva az apróságot, hogy közel egy évtizede Londonban él), de az övét is egyengették itthon anno VHK-hoz kötődő barátok. A lemezről és annak nívójáról – nem visszaélve az Internet terjedelem-adta szabadságával – csak annyit, hogy máig repertoáron tartott nóták is hasítanak rajta.
SzaMaBa: Concealed Sanctuary (1992)
Az újságírás? Naná, hogy a lakóhelyemen, Szentesen kezdődött, az Arató Matyi által indított Életjel fanzinban. A második cikkem kezdetleges tanulmány-féle volt az akkor Törökszentmiklóson élő és alkotó Szabó Sándor gitárosról, akinek (triójával, a SzaMaBa-val) akkoriban jelent meg a második gyári sokszorosítású kazettája. (Azt megelőzően a kvázi szamizdat Jazz Studium mellékleteként váltak hozzáférhetővé a munkái házilag másolt anyagai, ugyanakkor a külföldön kiadott LP-i és egy Cd-je is megvoltak.) A trió vendégei itt: az olasz fuvolás Massimo de Mattia és az akusztikus basszust kezelő Sipos Csaba. Közelebbit sajnos technikai okok miatt nem mondhatok az anyagról: a kazi most szorult kivehetetlenül a magnetofonomba anélkül, hogy egyetlen hangot is hallhattam volna róla.
Annyi azonban bizonyos: Szabó Sándor kiteljesítette a tehetségét. Az akusztikus gitározás világszerte keresett mesterévé vált, és számtalan CD-t készített saját kiadásban. A "szabad idejében" elvégzett hangrestaurátori ténykedése sem jelentéktelen.
Nagy örömömre szolgál, hogy a nyolcvanas évek végén személyesen is megismerhettem őt.
Sonia és a Sápadtarcúak: Bűvös madár (1994)
Hogyan kerültem a Rockinformhoz? Nos, bizonyos csillagok szerencsés együttállása folytán. Az egyik csillag a Graffiti Klub felemelkedése volt Szentesen, amelynek fénykorában valósággal sorban álltak az underground szcéna nagyjai fellépési lehetőségért. A másik "ragyogás" egy szegedi főiskolai lap volt, amely számára Szentesről szállítottunk zenekari interjúkat Rakk Laci barátommal (aki később szintén a Rockinform gárdáját erősítette). Ilyen apropóból kaptam meg a fenti csapat akkor vadi-új kazettáját. Kritikát írtam róla, és nagy merészen elküldtem a Rockinformnak. Leközölték. Később kiderült, hogy a blues hazai szaktekintélye, Nemes Nagy Péter a saját cikkét vonta vissza ezért, amiért máig hálás vagyok neki. Mondván, én olyasmit találtam a zeneanyagban, amit ő nem vett észre: a "latin blues" csíráját. (Ez volt a hármas számú szerencsecsillag.) A zenekarról azt fontos tudni, hogy a hazánkba települt Sonia Zambrano akkoriban Janis Joplin perui reinkarnációjának számított, és hogy Benkő Zsolt is gitározott a Sápadtarcúak között egy időben. A Rockinformmal pedig rendszeressé vált a munkakapcsolat, röpke másfél évtizedig. Itt köteleződött el a sorsom egy máig tartó, reményeim szerint életre szóló hobbival.
Pege: Live (1982)
A vibráló zenei érdeklődésem nem bírt leragadni egyetlen stílusirányzatnál. A jazz irántit Pege Aladár együttesének egyik speciálisnak nevezhető koncertje keltette fel, mivel kb. a Balaton közepén adták 1981. nyarán. A sétahajó Siófokról indult, ahol az elő-nászutunkat éltük. (Az "igazi" baba-várás miatt elmaradt. Fiú lett, ld. az első lemeznél írottakat.) Kit érdekelt jegyváltáskor, hogy zene is szól a hajókázós romantikázás közben és hogy ki az a Pege Aladár? (Akkor még nem tudtam.) Igen ám, de a viszonylagosan szűk fedélzeten lehetetlen volt kivonni magunkat a muzsika hatása alól. Láttuk, amint egyre szélesebb körben ülnek az emberek a színpadnak kinevezett szőnyeg, vagyis a zenekar köré. A zene pedig percről percre érhetőbbé és kedvesebbé vált valahogyan. Mi is odaálltunk a nézők közé. Mire kikötött a hajó, alig maradtak páran, akik nem tették ugyanezt, a kikötés befejezéséig pedig zúgott a vastaps.
A nagybőgős/basszusgitáros fenomén Pege akkor és később is odafigyelt a fiatal tehetségekre, saját zenekarába invitálva az arra érdemeseket. A sétahajón Németh János (tenorszaxofon), (id.) Tornóczki Ferenc (gitár) és Szabó Ferenc (dob) játszott vele. Ez a formáció egy, a Debreceni Dzsessznapokon (meghagyva a borítón látható írásmódot) 1982. júliusában készült felvételekből fél oldalt kapott a koncertlemezen. Nem véletlenül!
The Ex: Hidegen... (kislemez, 1991)
Hiszed-e vagy sem, a magyar népzenét igazából egy holland punkzenekar, (a) The Ex ismertette-szerettette meg velem. De még hogy! (Nagyon.) Nevezetesen úgy, hogy előbb kislemezen, később CD-n rögzítettek egy Muzsikás-korongon megismert népdalt, mégpedig ékes magyar nyelven! Hoppá! (Amiről írni fogok, az egyszerűség kedvéért a kislemez-verzió, a videón azonban a CD-változatot hallhatjátok.) Mi ez, ha nem a magyarok iránti tisztelet felső fokú kifejezése?! És a helyzet fokozódott. Eljöttek Budapestre a legendás pinceklubba, a Tilos az Á-ba, ahol az "előzenekaruk" nem volt más, mint a Muzsikás! A nézőtér heringkonzerv-zsúfoltságúvá vált. A körülöttem állók jelentős többsége nem magyarul beszélt. Nem hittem a szememnek, hogy mennyire bemozdultak/beindultak a Muzsikás játékára! Itt van ez a kincs kéznyújtásnyira (és mennyi hasonló még), én pedig nem ismerem eléggé? Olyan nincs! Sürgősen változtattam a dolgok állásán: a népzenei lemezek gyűjtése a mai napig tartó folyamat nálam. Az ominózus holland kislemez egyik oldalán átlagosnak tekinthető punk-nóta hallható, a másikon – sajátos zenei körítésben – felsejlik a Hidegen fújnak a szelek minden szépsége, felturbózva az énekesnő bájos akcentusával. (Az eredeti verzió érdekessége, hogy be kellett bizonyítania anno a Muzsikásnak, hogy színtiszta népdalról van szó, csakis így kerülhetett lemezre.)
Deti Picasso: Ethnic Experiments (2004)
Visszakereshettem volna a moszkvai Deti Picasso-val való első találkozásom pontos dátumát a Sziget-könyvben. 2003-ban történt vagy 2004-ben, annyi azonban biztos: ez a CD már megvolt akkor. Nos, ez volt az, ami a világzene irányába mozdított el!
A hozzá csomagolt örmény abc máig megvan, a távoli országból származó, apró tasakba zárt fűszernövény azonban elveszett. Csipetnyi Örményország… A zenekart alapító testvérpár akkortájt talált rá Moszkvában!) az identitására: az örmény gyökereikre. A már-már egzotikusan ható népi dallamok és a rock sajátos szintézise az énekesnő karizmatikus előadásmódjával kiegészülve megtette a hatását nálam. Mire a rá következő évben visszalátogattak a Szigetre, felkészültem belőlük: kétoldalas Rockinformos interjú lett az eredmény. És egy életre szóló elköteleződés.
Nem állítom, hogy azóta nem születtek a műfajban némileg erősebb alkotások ennél lemezanyagnál, hazai viszonylatban is, akár. Mégis. Ez a muzsika ma is frissen hat, ma is tüzeket gyújt lelkekben: nem fogott rajta "az elmúlt nyolc év', akarom mondani: tizenhárom.
CPg: cím nélküli bakelit (2000)
Nem. A punkzene nem érintett meg igazából soha. Nem így a CPg. Jogos a kérdés: miért épp ők? Direkt nem a zenéjükről beszélek, mert a történetük alakulásának az emberi vonatkozása fogott meg. Ők voltak az a szegedi banda, amelynek háromnegyedét fejenként két évre bebörtönöztek. (A basszusgitárosuk a "bűntett" idején fiatalkorú volt, ezért úszta meg a zárkát.) Szabadulásuk után kb. tíz évvel dokumentumfilmet forgattak róluk, Pol Pot megye punkjai címmel. A filmhez nem maradt vállalható minőségű korabeli zeneanyag, ezért újra fel kellett venni a dalaikat egy stúdióban. A munka annyira jól sikerült, hogy reaktiválták magukat a hatására. (Lévai Tamás punk-történész így kommentálta a hírt találkozásunkkor: "ez nagyobb, mintha az Illés alakult volna újjá"!) Időben szerezve tudomást a történtekről, én készíthettem velük az újrakezdés utáni első interjút (még mindig a Rockinform számára). A beszélgetés nem erőltetett vidámsággal zajlott, ám tabu-téma nélküli, nyílt és egyenes válaszokat kaptam az összes kérdésemre. Elcsodálkoztam. Lehetséges felállni ekkora trauma után, EMBERNEK maradva? Nos, ha ez is a "punkság" (nem kívánt) hozadéka, akkor én velük érzek, amennyire tőlem telik.
Volt úgy két-három jó éve a zenekarnak. Filmbemutató koncertek sorozata, majd egy egész nap, ami csak róluk szólt az egyik Sziget Fesztivál valamelyik színpadán. Összehoztak egy CD-t, új dalokkal vegyítve a régi nagy nótákat. Az A38-as koncert a dobosuk balesete miatt már nem az eredeti felállásban zajlott le, azzal kezdetét vette az erózió.
Később kiderült: rosszul tudták, mégis Erdős Péter haragudott meg rájuk, azzal indult el az irgalmatlan lavina, aminek következtében a punkzenekarok fülüket-farkukat behúzták – ideig-óráig. Volt ami volt, de a hazai szcénában nálam a CPg máig mindenki felett áll!
Tom Waits: Beautiful Maladies (1998)
Moziba készültem, röpke huszon-évvel ezelőtt. Az Éjszaka a Földön című filmalkotásról annyit tudtam csupán, hogy Tom Waits írta hozzá a főcím-zenét. (Ennyi infó elegendő ajánlólevélnek bizonyult a jegyváltáshoz.) Az akkor tizenhárom-tizennégy éves lányom kijelentette, hogy márpedig elkísér. Tiltakozásnak helye nem lévén, együtt szomorkodtuk és nevettük végig a film taxis történetekre kihegyezett, élesen váltakozó epizódjainak nem gyenge poénjait, ami az egyébként sem laza apa-lánya kapcsolatot összébb kovácsolta. Később, amint DVD-n hozzáférhetővé vált a mű, afféle családi kult-film lett belőle. (Jim Jarmusch: Night On Earth, 1991.)
A filmdal /Good Old World (Walz)/ a nevezett Island Records-válogatáson vált legkönnyebben elérhetővé. A Mester adott korszakának maradandónak dalaiból kaphattunk igen értékes válogatást. Clap Hands, Underground, Cold, Cold Ground, Downtown Train, Time, nem sorolom tovább. Az európai színtéren magasan jegyzett zenész-egyéniségekből álló, magyar-alapú Braindogs (Tom Waits-"hívő" banda) repertoárjával hadd ne hasonlítsam össze a CD anyagát.
Az érdes hangú Tom Waits "kilétéről" annyit: ha összeveted az említett Downtown Train Rod Stewart-féle feldolgozását az eredetivel, azonnal rá fogsz jönni a mélységi és minőségi különbözőségekre. (Mellesleg ő az a művész, akit a legjobban szeretnék élőben látni-hallani. Magánügy, de ha úgyis olyasmiről írtam végeredményben...)
Gastroblues-válogatások (bármelyik a 25 év terméséből)
Bármennyire hihetetlen, a paksi fesztivál a Szigettel egyidős. Infó hiányában a negyediken voltam ott először, aztán egyet vagy kettőt hagytam csak ki a negyedszázad alatt. Előbb Obi barátomra küldtem rá a fesztivál (hiszem, hogy létező) szellemét, aztán a családtagokra is sor került, egyetlen kivétellel. A lányom által odaszervezett 47. születésnapi meglepetés-partinak az emlékét idézve is vég fut a hátamon a hideg, pedig hol van az már! És a zenei felhozatal: se szeri, se száma. Mekkora produkciókat és muzsikus-egyéniségeket láttunk, atyaég! (Bármiféle kiemelésben ott rejlik a szubjektív prioritás veszélye, ezért tekintek el tőle. Vitának pedig nem látom értelmét.) A szervező cég az ott készült élő felvételekkel telt CD-t, majd DVD-t jelentett meg, szinte évente. A legfontosabb azonban az, hogy "vénségünkre" a feleségem sem tudná kihagyni ezt az eseményt. Más, korunk-béli "fiatalokkal" együtt – azzal együtt, hogy vannak emberek, akiket a gasztronómiai körítés, másokat az elsőrendű borkínálat visz Paksra inkább. Bor? Zene? Nő? Nem titok: a három "tényező" együttes jelenléte az igazi!
Anonym Project: Forma-1 és húsleves (2013)
És, ami ordító ziccer kimaradt a sorsfordítás meccsén, ez az ötszámos kislemez az egyikük. Nem hogy a világot nem váltotta meg (ráfért volna, az országra mindenképp), de a zenekart sem vitte előbbre igazából, pedig megdolgozott a zenekar, megérdemelték volna. Vidékiek lévén az országos ismertséget minimum. Hiszen.
"Ezek a fiúk megteremtették végre a darkrock szinte metálra hajazó, hibátlan szintézisét, létrehozva a hónap (év, évtized, nem tudom) legsúlyosabb, egyszersmind legfontosabb kislemezét" - írta egykoron a Riff potál nevesincs önkéntes rabszolgája. Négy év után sem látom be, hogy tévedett volna az illető. Ám egyetlen rosszkor, rossz helyen landolt hajszál, vagy a mázli-faktor hiánya ezt cselekedte velük.
Sorolhatnám a további példákat, ám akikről tudok, ők fájnak nekem a legjobban közülük. Be kell látnom azonban, hogy velük kerekedik ki igazából az efféle történet. Sajnos.