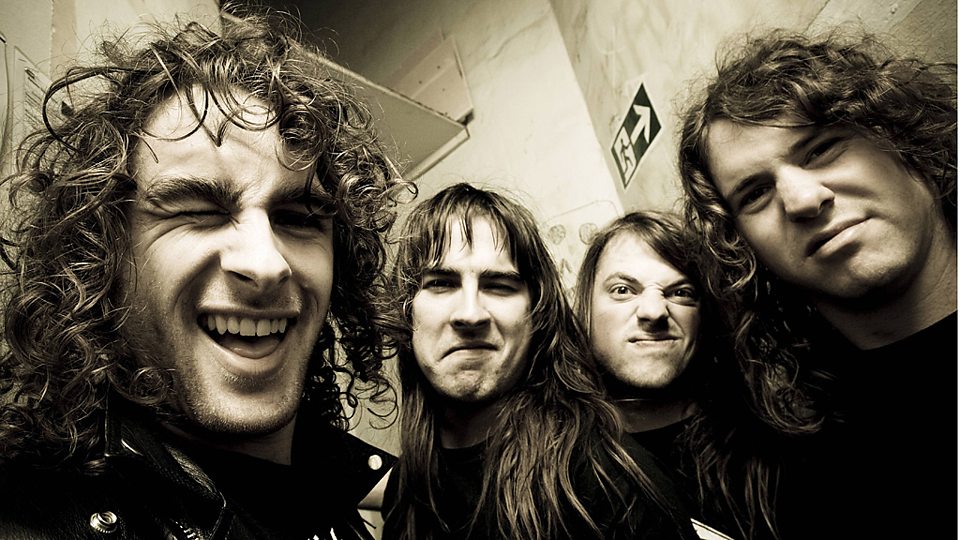 Gondolj egy tökös ausztrál rockzenekarra! Ne arra, a másikra! Kezd derengeni? Három évvel a teltházas A38-as koncert után, valamint a tavalyi Rockmaratont követően ezúttal a Barba Negra színpadára tér vissza új lemezével az ausztrál hard rock nagyágyú, az Airbourne! A Breakin' Outta Hell pokolnál is hangosabb dalai a megszokott klasszikusokkal együtt garantáltan az ősz egyik legjobb hangulatú klubkoncertjével ajándékozzák majd meg a műfaj hazai szerelmeseit.
Az O'Keefe testvérek elmúlt 15 éve maga a sikersztori, hiszen bebizonyította, hogy egy zenekar azzal, hogy jobbnál-jobb dalokat ír, és tisztában van azzal, hogy a közönségének köszönhet mindent, másodvirágzást biztosított a feltörekvő hard rock és vintage rock zenekaroknak is. Az persze mindig is kétségtelen volt, hogy az Airbourne nemcsak tisztában van saját gyökereivel, hanem büszkén saját formájára is alakítja azt – nevezetesen az AC/DC hagyatékát, és a hetvenes-nyolcvanas évek önfeledt, szabad rockzenei lázadását –, de a legszebb ebben mégis csak az, hogy a zenekar megtalálta a saját hangját, és lemezről-lemezre mindig tudott újat adni a rajongóinak. A világ különféle arénáiba és konzoljátékaiba egyaránt beköltöző zenekar új albuma, a Breakin' Outta Hell minden értelemben egy új fejezetet nyit a zenekar életében, hiszen a Spinefarmhoz átszerződő zenekar a brit és ausztrál eladási listákat is letarolta, és az első lemezbemutató turnét követően David Roads gitáros kiszállt a zenekarból, hogy családi üzletére összpontosíthasson. A helyére érkező Harri Harrison (Palace of the King) mindenképp friss vérkeringést hoz be az amúgy is állandóan pörgő zenekarba, és a zenekar közeli barátjából új gitárossá előlépő tag biztosan megtalálta már a helyét az Airbourne erőművében.
Erről október 29-én, vasárnap a hazai rajongók is megbizonyosodnak majd, mikor az ausztrál zenekar a Barba Negra Music Hall színpadára tér vissza, az A38 Hajó szervezésében, hogy klubhangulatban is megmutathassa legújabb lemezének legerősebb slágereit – és a korábbi ováció alapján joggal számítunk arra, hogy teltház üvölti majd a Runnin' Wildot és a Stand Up for Rock 'n' Rollt is!
Jegyár: 5900 Ft, elővételben: 4900 Ft. A koncertre korlátozott számú early bird jegy is kapható, 4200 forintos áron, a készlet erejéig. Jegyek elővételben vásárolhatók az A38 Hajó honlapján, illetve személyesen az A38 Hajón.
Facebook esemény itt!