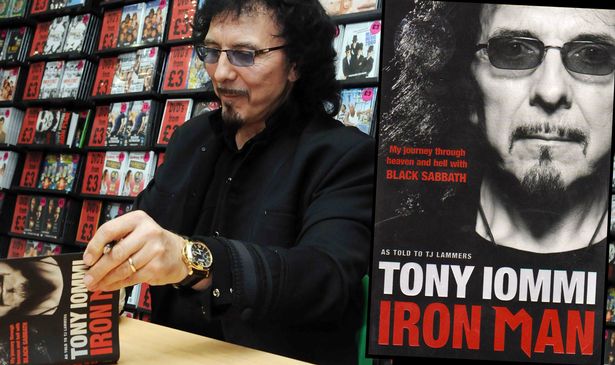 A Cser Kiadó gondozásában nyáron jelenik meg a Black Sabbath sokat megélt gitárosának önéletrajzi könyve, mely 2011-ben jelent meg világszerte. Tony Iommi életútját az Iron Man, My Journey through Heaven and Hell with Black Sabbath (A kalandjaim a Black Sabbath-tal mennyországon és a poklon át) című több mint 350 oldalas kötet örökíti meg.
Hatalmas sikert aratott a tavaly Pritz Péter zenei újságíró és Szűcs Péter, az Ørdøg dobosa közös munkájának köszönhetően megjelent It's So Easy...és más hazugságok című Duff McKagan életrajz, mely szintén a Cser Kiadónak köszönhetően került a könyvesboltok polcaira. A műről mi magunk is írtunk ajánlót, melyet itt olvashattok. A kiadó idén sem hagyja nyugodni a rockzene híveit, A Black Sabbath gitárosa, Tony Iommi nem mindennapi életútját adják ki Vincze Ádám fordításában.
"Az Iron Man egyszerre egy legendás gitáros, Tony Iommy és egy legendás zenekar, a Black Sabbath történetét nyitja meg az olvasók előtt. A zenekart a heavy metal Beatleseként illette többek között a Rolling Stone Magazin is. A mű egy ikon életét tárja fel, mégis megragadja a gitáros humorát, intelligenciáját, és melegszívűségét. Őszintén beszél gyermekkoráról, a balesetről mely majdnem megváltoztatta pályafutását, sikertelen házasságáról, tragédiáiról, függőségeiről és barátairól." – írja az Amazon a könyvről, mely egyúttal betekintést nyújt a 70-es 80-as évek brit rockzenei világába is.
Sebők Tamás