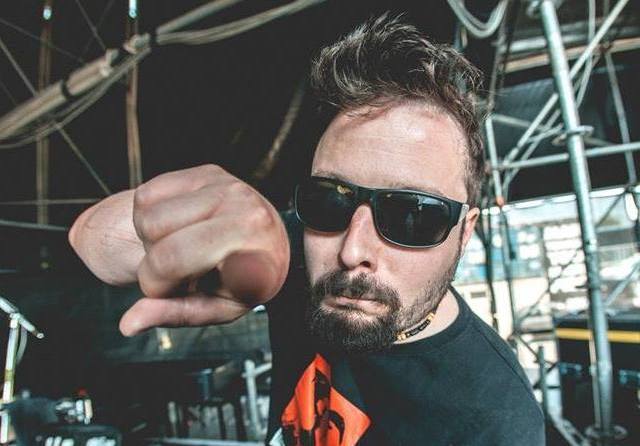 Balogh Zsombor – a srác aki szerkeszt (jellemzően kult és/vagy zenei kiadványokat) és szervez (jellemzően koncerteket). A The Carbonfools tourmanagere, legyeskedik a The Biebers háza táján, de gyakorlatilag lehetetlen olyan hazai zenekart mondani, akikkel az évek folyamán ne került volna valamilyen módon munkakapcsolatba. És azt is biztos forrásból tudjuk, hogy a fiatalember elkötelezett Monster Mognet és Henry Rollins rajongó.
Miből lett a cserebogár? A sorsfordító korongokból kiderül.
Mennyire sorsfordítóak? Fene se tudja, az biztos, hogy a mai napig szívesen hallgatom ezeket a dalokat és amennyiben koncertezik még az előadó, akkor élőben is meghallgatom őket.
Neurotic: A budapesti látnok (1987)



A családi legendárium szerint 4 évesen (1985) azt üvöltöttem egy műanyag karddal a kezemben: Adj gázt, hogy hátra dőljek és vért az éhezőknek! – az emblematikus Neurotic sort a nálam 11 évvel idősebb testvérem tanította meg nekem, mert néhány órára rá bízták a felügyeletet és mondjuk azt, hogy nyughatatlanabb voltam annál, mint amit ő kezelni akart, így inkább oktatott. Néhány évvel később persze le is loptam tőle a kazettát.
Ministry: Psalm 69: The Way to Succeed and the Way to Suck Eggs  (1992)

Így járt a Ministry szalag is, amivel 10 éves koromban sokkoltam az osztálytársaimat egy zsúron. A Jesus built my hotrod  a mai napig képes bármikor új életet önteni belém.
Red Hot Chili Peppers: The Uplift Mofo Party Plan (1987)



Nem meglepő, hogy ezek után gyorsan jöttek a népszerűbbnek mondható metál és "alternatív" zenék, igen a Metallicák, az Ugly Kid Joe, Tankcsapda, Junkies, Kispál és a Borz, Pál Utcai Fiúk stb. stb. stb. Rengeteget hallgattam őket, sőt akár a későbbi (mostani) dalaikat is szívesen…, ez azonban nem mondható el a Red Hot Chilli Peppers-ről. Lehet, hogy én nem nőttem fel velük, de én szeretném, ha még mindig ilyen lenne:
QSS
13 éves lehettem, amikor visszavonhatatlanul és kitörölhetetlenül jött a punk. Fanzine-t készítettem, kazettákat szereztem, utána olvastam, kemény nyári munkával basszusgitárt vásároltam és zenekart alapítottam (Régi Szép Idők volt a neve és legalább öt koncertet adtunk). Rengeteg zenét ismertem meg ebben az időben, ami picit is kapcsolódott ehhez a szubkultúrához. A QSS persze alap.
a többiek
Basszus, mennyivel egyszerűbb lenne, ha csak eddig az időszakig, kéne összeszednem a lemezeket! Nem kéne olyan elképesztően szarul hangzó közhelyet leírnom, hogy a "punk kinyitott nekem egy ajtót és nem csak, mint zene stílus, hanem inkább, mint hozzáállás". Nem kéne magyaráznom ennek jelentését, többszörös értelmét és értelmezhetőségét. Tehát, nem kéne magyaráznom, hogy nekem miért punk ugyanúgy Jean Jacques Perrey,
a Rockabilly Psychosis and The Garage Disease bármelyik előadója
vagy a Wei Wu Wei zenekar.
Nem kéne értelmeznem, hogy miért tartom az egyik legjobb lemeznek a Nagy Feró és a Bikini Hova lettjét.
miközben remekül érzem magam egy acid party-n is.
Így inkább nem is magyarázom. Ezzel megkímélve a blog szerkesztőit is attól, hogy fél óránként kapjanak tőlem egy újabb levelet, hogy de, de, de, de kihagytam az összes olyan zenekart, akivel jelenleg vagy korábban együtt dolgoztam, mert mindent imádom.