A csolnoki illetőségű Blues and Roll sok éve ápolja a blues és az ősrock hagyományait.-épp azt a zenei világot képviselik, amely nálunk az OTRNR Magazin hasábjain a fókuszban van. Ezert azt gondoltuk, hogy Pfeiffer Gábort, a zenekar basszusgitárosat megkérdezzük, hogy mi a helyzet velük mostanság.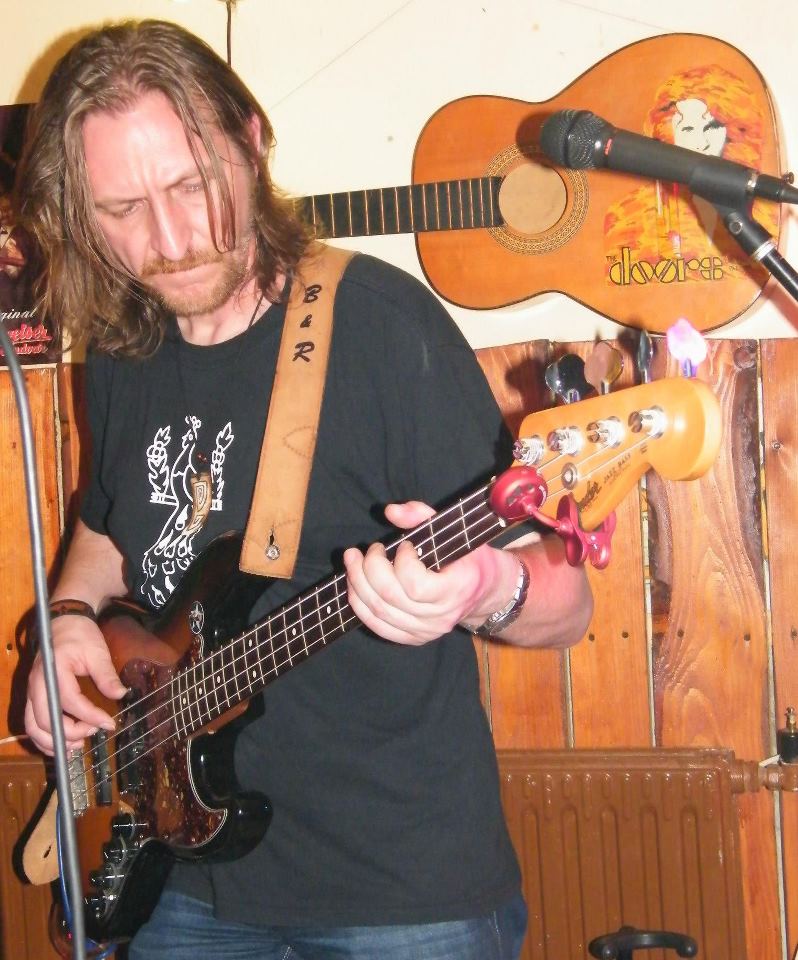 OTRNR: - Zenészkörökben sok kritika éri a mai fiatalokat a zenei ízlesük miatt. Neked viszont a fiad is gitározik, gyakorlatilag egy apa-fia dologból jött letre a Blues and Roll. Hogyan emlékszel a kezdetekre ?
P.G.: - Valamikor a 80-as évek közepén zenélgettem pár barátommal, de nem volt túl komoly a dolog. Aztán jött a katonaság, nősülés és abbamaradt az egész. De a zenehallgatás mindig része maradt az életemnek.
Mikor Ákos olyan 10 éves lehetett megkérdeztem nem akar-e gitározni tanulni. Ha jól emlékszem 2 évig járt klasszikus gitárra,de nem nagyon érdekelte. A fordulópont az volt , mikor elmentünk a paksi Gastroblues fesztiválra. Ott több kiváló előadó között Katona Tomi is fellépett és bár Ákos akkor már aludt( ez hajnali kettő körül volt) én felvettem a koncertet. Ákos otthon sokszor megnézte és akkor kezdett el igazából gitározni. Az első amit megtanult SRV Pride and Joy c. dala volt. Aztán gondoltam veszek egy basszusgitárt hogy ketten muzsikáljunk magunknak. Később egy régi barátom (Wágner László) szólt hogy játszunk hármasban. Ő is gitározott. Meglepően jól sikerültek a próbák. Kerestünk egy dobost (Kentzler János) is. Ez volt az első felállás. Utána a másik gitárostól elköszöntünk és belépett az énekesnőnk Boros Viki. Nemsokára dobost cseréltünk (Barassevich Krisztián) akivel meg is voltunk elégedve,de ő nem tudta sajnos a privát dolgait összehangolni a zenéléssel. Újabb dobos( Dániel Norbert) csere következett, majd kicsivel később egy zongorista hölgy( Áron Andrea) is csatlakozott hozzánk. Kb két éve az a felállás feloszlott és nem is zenéltünk egy darabig. Egyszer csak megkeresett Pataki László, gyerekkori ismerősöm hogy lenne e kedvem vele zenélni. Vele meg is volt az új dobos. Ákos adva volt és Andi is szívesen csatlakozott újra a bandához. A legnehezebb feladat frontembert találni volt. Hosszú, több hónapos keresgélés után megtaláltuk Sonia Zambrano perui származású énekesnőt. Ő a Sonia és a Sápadtarcúakból lehet ismerős valamint a Soulbreakersből. Tavaly augusztusban kezdődtek a próbák. Egyelőre két bulin vagyunk túl.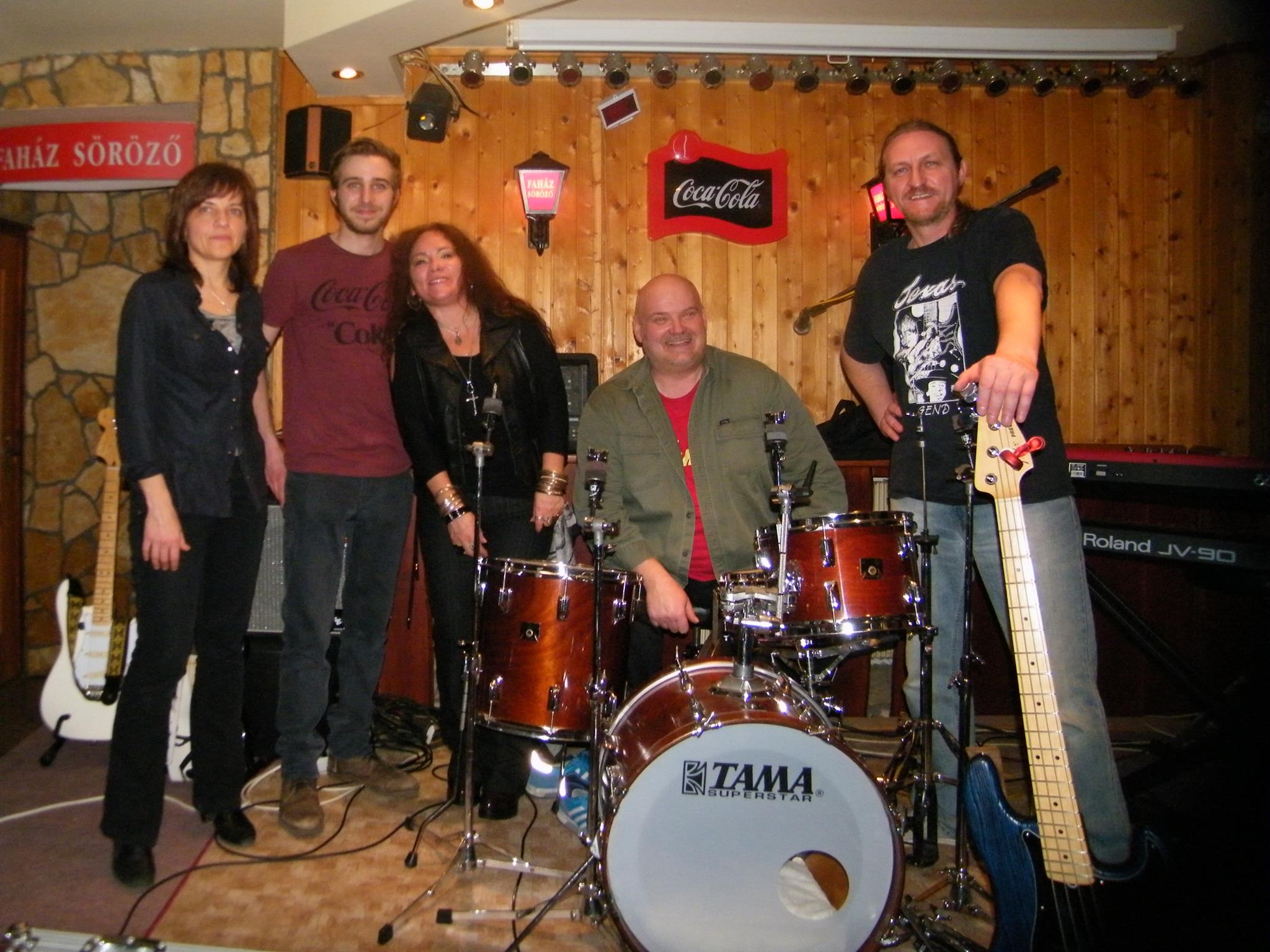 OTRNR: - Deák Bill is megénekelte, hogy a blues nem divat, ti ráadásul egy kis településen laktok. Mi adja a motivációt, mik a sikerélmenyek, a mérföldkövek a csapat életeben?
P.G.: - A zenekar 8 éves és pályafutásunk során megfordultunk sok fesztiválon, városi rendezvényen, klubokban, kocsmákban. Talán legnagyobb dolog az volt hogy felléphettünk mi is Pakson a Gastroblueson. Motivációnk a saját elszántságunk, lelkesedésünk. Más sajnos nem nagyon van.

OTRNR: - Zenéltetek Tommy Katonával, korábban összehoztatok egy bluesfesztivált, gyakorlatilag a zenen túl egyfajta kultúrmissziót is magara vállal a Blues and Roll. Jól érzem ?

P.G.: - Igen szerveztem pár bulit. Bár ezek igazából a falunap rendezvényei voltak én csak a zenészeket intéztem. Kultúrmisszió? Legfeljebb annyi hogy szeretnénk ha a népek igényes zenét hallgatnának. Újabban Soniával elkezdtünk Beth Hart dalokat tanulni. Nekem személyes kedvencem. Szeretném ha a magyar közönség is jobban megismerné. Bár kezdik már felfedezni itthon is.

OTRNR: - Eleg "szétszórt" a csapat. Mi a működési metódus nálatok ?

P.G.: - Sajnos valóban szétszórtak vagyunk. Sonia Zsámbékon, Laci Esztergomban, Andi Párkányban, mi pedig Csolnokon lakunk. Ráadásul én külföldön dolgozok és csak kb . havi egyszer tudok hazajönni. Így nagyon nehézkes próbálni és fellépni is. De már próbálunk valamit intézni hogy sűrűbben járjak haza.

OTRNR: - A feldolgozások és saját szerzemények aranya koncerteken ?

P.G.: - Saját szerzeményünk nem sok van. Mindössze kettő. A Majd meggyógyít a blues és a Hosszú az út.
Inkább feldolgozásokat játszunk. Hogy kiktől? Hendrix,SRV,Clapton Beth Hart, ZZTop,BB King,4NonBlonds,HBB,Led Zeppelin,Robert Cray,Doors,Melissa Etheridge,Doyle Bramhall 2,Shemekia Copeland, Janis Joplin, és újabban Beatles. Remélem nem felejtettem ki senkit.

OTRNR: - Jövőkep, tervek ?

P.G.: - Mint említettem szeretném ha sokkal többet tudnánk próbálni, mert van még mit csiszolgatni. De azért bármikor elvállalunk egy két fellépést.
Sajnos az eddig eltelt 8 évben semmilyen stúdió felvétel nem készült velünk, csak saját videó felvételeink vannak. Éppen ezért szeretném ha néhány dalt rögzítenénk. Lacinak van saját stúdiója, tehát a lehetőség adott. Csak időt kell rá találni. Mivel Sonia az itt eltöltött 25 év ellenére erős akcentussal beszél, nemrégiben lefordíttattam a Hosszú az út c. dalunkat angolra . Ezt mindenképpen szeretném felvenni. Amint meglesz elküldöm ígérem. Különösebb jövőképünk nincs. Nem törünk különösebb babérokra. Azt hiszem mi már megmaradunk szombat esti blues zenekarnak. Célunk csupán annyi hogy minél többet koncertezzünk és ezeken a koncerteken jól érezzük magunkat a közönséggel együtt.
Köszönöm a megkeresést és a kérdéseket!
A blues legyen veletek!