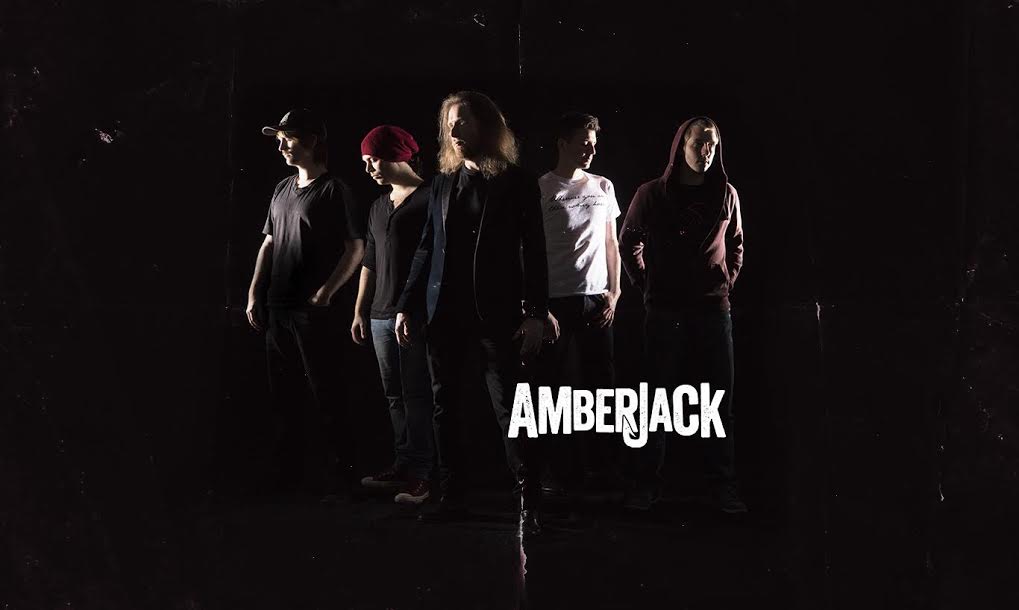 Valamikor tavaly találkoztam először az Amberjack zenekarral. A srácok egy tehetségkutatón indultak, ahol az a megtiszteltetés ért, hogy én is értékelhettem a produkciójukat. Egy erős mezőnyben csúsztak le a dobogó legfelső fokáról, de ott és akkor mondtam, hogy még hallani fogunk róluk . Így is lett, ugyanis a csapat a Hookup EP után nemrégiben első nagylemezével, a Stormmal jelentkezett. A fejlődés azonnal érzékelhető az új dalokat hallgatva!
A lemez egy stílusos introval indít, a lemezborító világa jelenik meg audio formájában a bevezetőben, mely Overcast címen vezeti fel az igen dallamos Coulda Been Love-ot. Ki is nyílik számunkra az a világ, amit az Amberjack képvisel: egy kicsit paradox, de "asszem" nem tévedek, ha a XXI. századi vintage rock-ként jellemzem az irányvonalat. Bár a bluesalapú zenéknél nem tudsz nagy szabadságról beszélni, azért kijelenthetjük, hogy az Amberjacknek sikerült egy kivételesen változatos anyagot összehozni. A 'Cockroach' refrénje csótányként mászik bele az ember fülébe és nem távozik onnan egyhamar.  A Kingdom of The Ants lágy dallamai egy kellemes utazásra visznek, az Anything pedig az a darab, amivel megmutatnám bárkinek a zenekart. Amberjackesen egyedi külföldi rádiószórásba is rendkívül ajánlanám!
De mik vannak még itt? Óó igen! Az a füstös blues. Nem hiányozhat a lemezről, és egyfajta újabb fűszerezése a korongnak. Nem titkolom, a White Boy Blues az egyik kedvenc darabom, örülök, hogy helyet kapott az anyagon. Kiemelném még a szintén bluesos témával startoló I Don't Give-et, mely egy kellemes funkos verzén vezet át egy igazán rockos refrénhez és amolyan "azarcodbamondomhogyk**váranemérdekelésmégegysörtisbontok". Van benne minden jó! Remek darab lett ez is.
És akkor beszéljünk kicsit, arról hogy kiknek is köszönjük ezt a nem mindennapi anyagot. A srácok az MZTSZ Kőbányai Zenei stúdió növendékei. Ez bizony érződik a lemezen, a ritmusszekció hibátlan. Nagyon jó basszus és dob összjáték, szépen kihallatszik minden a lemezen (bár ez az utómunkálatoknak köszönhető), tetszik a bőgő "varacskos" hangzása. A gitárosok eszméletlenek. Változatos témák, stíluskavalkád, akusztikus gitárok, erős feszes zúzás, és sikító szólók. Respect srácok! Láng Vince hangja tetőzi az egészet. Néhol kellemesen lágy, máshol erőteljesen mondja fülünkre a sorokat. És a recept ezzel meg is volna… Nem mindennapi. Akárcsak ez a lemez, melynek az idei legjobbak között a helye. Engem megvettek a srácok, remélem benneteket is. A gitáros, Nagy Márk szavaival zárnám soraim: Az album megvásárolható jó minőségben és meghallgatható a YouTube-on rossz minőségben.
Amberjack zenekar:
Láng Vince - ének
Nagy Márk - gitár
Remete Marcell - gitár
Németh Csaba - bass
Haraszti Ádám - dob
A lemez értékelése: 9/10