A Guns  'N Roses minden kétséget kizáróan a '80-as –'90es évek fordulójának meghatározó rock zenekara volt, és bár a csapat emblémájává egyértelműen a két főkolompos- a különc Axl Rose és a karakteres stílusú gitáros Slash- váltak, azt senki nem tagadhatja le, hogy a sajátos hangzásvilághoz a háttérbe húzódó dalszerző zseni, Izzy Stradlin és a basszer Duff McKagan is meglehetősen sokat tett hozzá. Ha nagyon le akarnám egyszerűsíteni a világ legveszedelmesebb zenekarának robbanóelegyet alkotó képletét, akkor azt mondanám, hogy Duff tette bele a punk-ot a kémcsőbe…
Egy rock bandában általában nem a basszusgitárosoké a főszerep- bár vannak kivételek, mint például Nikki Sixx, Steve Harris vagy éppen Lukács Laci- de seattle-i punk- grunge undergroundból érkezett Duff korántsem volt az egydimenziós- egyszerű "rockandroll kisegítő személyzet" figurájával azonosítható zenész archetípusa.
A langaléta muzsikus még 20 éves sem volt, mikor komor hangulatú szülőhelyét elhagyva az Angyalok Napfényes Városa felé vette volna az irányt, de addigra már szerteágazó tapasztalatokkal rendelkezett korábbi zenekarainak köszönhetően, és nem csak a négyhúrost pengette. Dobosként, gitárosként, énekesként, dal- és szövegíróként addigra már egyaránt kipróbálta magát.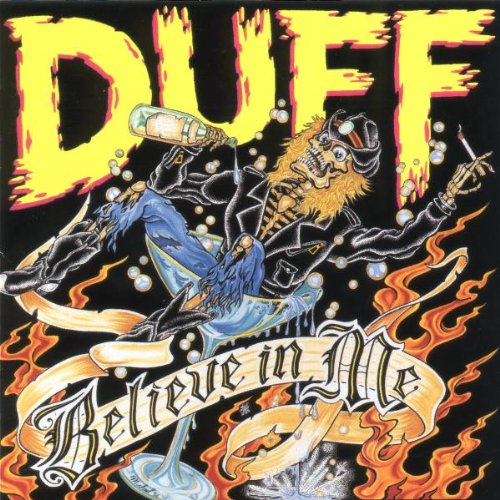 Saját bevallása szerint egyetlen oka volt annak, hogy kaliforniai központjába érve a négyhúrost választotta hangszeréül: "L.A.- ban kismillió jó gityós volt akkoriban, basszusgitáros viszont alig akadt. Lényegében azért kezdtem basszusgitározni, hogy megvessem valahogy a kibaszott lábamat".
A GN'R gyors felemelkedésének történetét szinte mindenki ismeri, és aki egy minimálisan is elmerült a csapat diszkográfiájában, az tisztában van vele, hogy Duff nem csak zenekar világslágereinek társszerzőjeként, hanem az önálló dalkomponálás terén is letette a névjegyét. Erre legjobb példa talán a legendás dupla album, a Use Your Illusions So Fine című tétele, amelyet ő írt és énekelt: a nóta ugyan nem a legismertebbek közül való, de  időtálló darab. Nem véletlen hogy Duff Loaded nevű zenekara a mai napig műsoron tartja.
A Guns N' Roses a hirtelen jött sikerrel nem tudott mit kezdeni. 1993-ban kiadták a klasszikus felállás- bár ez sem volt teljes, hiszen Izzy helyén ekkor már Gilby Clark pengetett, Steven Adlert pedig már évekkel ezelőtt Matt Sorumra cserélték - nevével fémjelzett The Spagetti Incident? című feldolgozás albumot, ezt követően pedig  Axl Rose végérvényesen megőrült és elkezdte mai napig tartó önlejáratását- amiben sajnos "reunion" néven maga Duff és Slash is részt vesznek idestova egy éve.  
Érdekesség, hogy a meglehetősen vegyes fogadtatású spagettis lemezen Duff újra megvillanthatta sokoldalúságát: két nótában  énekelte a főszólamot Axl helyett, és a basszusgitár mellett több helyen a gitártémákat is ő játszotta fel.
Bár a zenekar ebben az időszakban kezdett szétbomlani- vagy legalábbis tetszhalálba merevedni - ekkor még nem lehetett tudni mi lesz a vége a rockandroll szappanoperának, viszont öröm volt az ürömben, hogy amíg őfelsége Axl "átszervezte" a zenekart- magyarul magán kívül mindenkit kirúgott- addig a többi tag jellemzően szólóprojektekbe fektette kreatív energiáját.
Ennek egyik élharcosa pedig éppen Duff volt-aki bár hivatalosan 1998-ig volt a GN'R kötelék tagja- mégis, még 1993-ban összerántott egy pofás kis szólólemezt, amely még ugyanabban az évben meg is jelent.
Az anyag pikantériája, hogy a hisztérikus énekes kivételével az egész Guns család szerepel rajta- még a Guns-t kisegítő turnécsapatból ismert Teddy Andreadis és a régi haver Wes Arkeen is-, de mellettük feltűnik még vendégként Lenny Kravitz, Sebastian Bach (Skid Row) , Jeff Beck és Ice-T is.
A névsor kétségtelenül impozáns, és egyszersmind eklektikus: a Belive In Me zeneiségében is sokszínű, és ez a változatosság a tizenhárom dalt tartalmazó szólólemez sajátossága, egyszersmind legnagyobb erőssége is egyben.
Duff McKagan a klasszikus hard rocktól a punkon át a rap-rockig számtalan stílust vonultatott fel, úgy, hogy a dalok zenéjét- és szövegét minden esetben ő maga írta. A stúdiómunkálatokból is alaposan kivette a részét, hisz a vendégénekesek mellett ő látta el az énekesi teendőket, ő gitározott, zongorázott, dobolt és basszusozott az felvételek jelentős részén.
Ha úgy tetszik, Duff egy tartalmas alaplevet főzött, a meghívott zenésztársakat pedig arra kérte, hogy érdekes fűszerezéssel segítség az anyag igazán ínyencfogássá tételét.
Jó példa erre a címadó dal, a Believe In Me vagy a Just No There, amelyek a klasszikus rock legszebb hagyományait követő darabok, remekül megírt riffekkel és refrénekkel, és ahol Slash utánozhatatlan gitárszólói gyakorlatilag olyanok, mint a pont az i betűn. De említhetnénk az instrumentális Swamp Song-ot, vagy a Fucked Up Beyond Belief-et, ahol Jeff Beck azonnal felismerhető, túlvezérelt gitárja adja a dalok egyedi ízét. Lenny Kravitz pedig-bár jócskán van benne dögösség- mégis inkább a líraibb oldaláról ismerte a közönség már akkoriban is, de az itt énekelt  The Majority című darálós tételben talán pályája leghisztérikusabb kirohanását intézte a hallgatósághoz.
Az album elkészülése idején a szerző még harminc éves sem volt, mégis, másfél évtizednyi "rockandroll tapasztalattal" a háta mögött nagyon jó érzékkel válogatta össze csapatát, illetve azt, hogy melyik dal melyik vendégnek fog jól állni. És mivel alapvetően jól megkomponált dalokról beszélünk, Duff pedig alapvetően jófej, alkalmazkodó és korrekt ember hírében áll, minden bizonnyal igen jó hangulatban telhetett a lemezfelvétel.
Ha párhuzamot akarnék vonni, akkor megemlíteném Slash 2010-ben megjelent ugyanebben a szellemben készült szólólemezét, mint hasonló alkotást…
Bár a Believe In Me nem ért el jelentős kereskedelmi sikert, mégis érdemes beszerezni és meghallgatni. Egy meghatározó zenekar tagjainak szólópróbálkozásai mindig érdekesek, még ha néha félre is siklanak, de Duff első szólólemeze nem tartozik a ciki kategóriába. Nagyon jól példázza a szerző sokoldalúságát, tehetségét, így az anyaggal való megismerkedés után talán arra is választ kapunk, hogy hogyan válhatott egy "egyszerű" basszer a világ egyik legnépszerűbb rock bandájának meghatározó tagjává.
Ráadásul, ez a lemez akarva akaratlanul összefoglalja a '90es évek elejének legjellemzőbb zenei trendjeit: a Guns által is képviselt hard rock, az örökzöld punk, az érzékeny rocker lírai vallomása, és a szókimondó és társadalomkritikus HC- a Bodycount- ból érkezett rapper haver, Ice-T segítségével- mind megtalálhatóak a Belive In Me című lemezen, egy sokoldalú dalszerező zseni által egységes egésszé gyúrva…
A kiadó számára azonban abszolút kudarc volt a lemez, így folytatás, az 1999-re elkészült Beatiful Disase című anyag dobozban maradt, és csak jóval később, jónéhány vargabetűt követően tudott csak megjelenni. Ilyen felvezetés mellett persze nagy kérdés, hogy miért...nos, jó néhány év (vagy inkább évtized) után Duff maga adta meg a választ az It's So Easy and other lies (amely magyarul Pritz Peti, az OPEN AIR RÁDIÓ szerkesztőjének fordításában jelent meg) című önéletrajzi írásában: az anyag megjelenésekor és a promóciós turnéja közben hősünk már annyira elmerült a drogok és az alkohol világában, hogy gyakorlatilag színpadképtelen állapotban volt. Így a kiadó nemtörődöm promóciója igazából csak az egyik oka volt a Belive In Me kudarcának.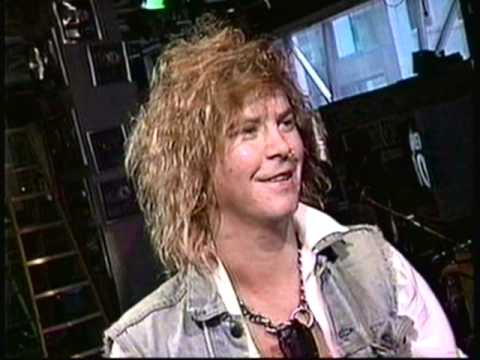 Duff McKagan része volt egy utolérhetetlen legendának, amit Guns N' Roses- nak hívtak, így akármit is csinál már ebben az életben mindig az az lesz a hivatkozási pont a keze alól kikerült zenei produktumok értékelésében. Ez nehéz teher, de én ajánlom mindenkinek, hogy ezeket a sztereotípiákat félretéve próbálja hallgatni ezt a lemezt, vagy akár a zenész seattlei zenekarát, a Loaded-et, ahol egyébként főhősünk énekes/gitáros/dalszerző pozíciót foglal el. Kis túlzással tehát tekinthetjük ezt is szólóprodukciónak…
A Belive In Me jelentősége abban rejlik, hogy elindította Duff-ot a Gn'R utáni- gyakorlatilag napjainkig tartó- szólópályán, amit csak időnként törnek meg olyan projektek, mint a Slash-el közösen indított Velvet Revolver  vagy a szintén kevésbé ismert, de kultikus Neurotic Outsiders, meg a Walking Papers.
"When a was a young boy Same some man parted some sea…"
Kiss Ákos