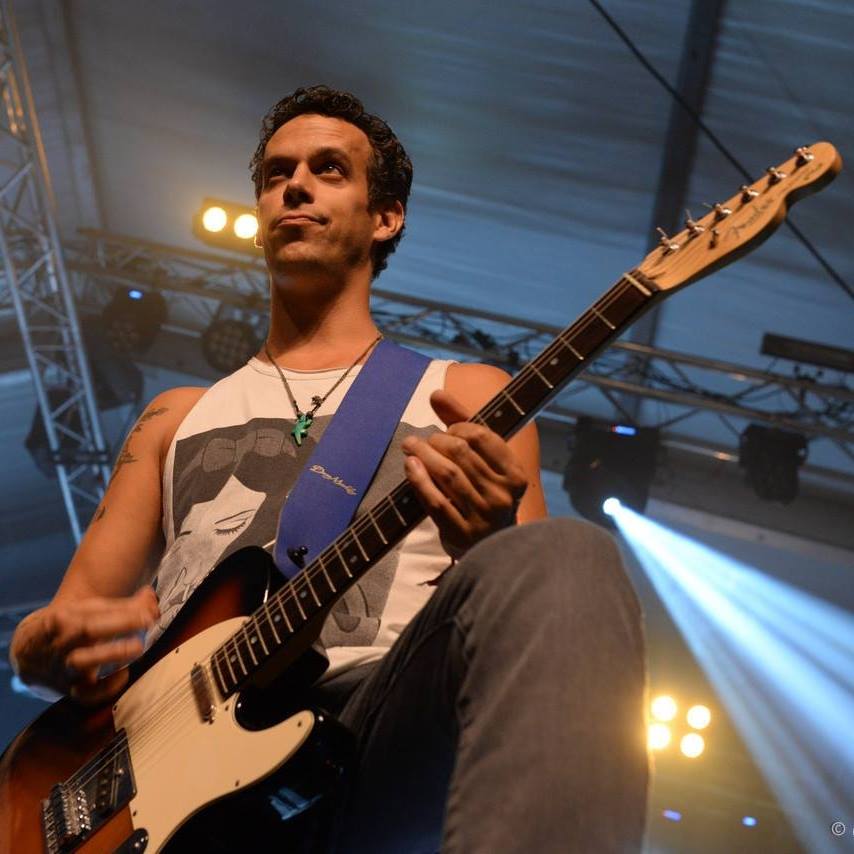 Ezúttal a Supernem zenekar gitárosát, a Telecaster császárát, a power-punk szenátorát, Pulius Tibit kértük meg, hogy állítsa össze 10 kedvenc lemezét. Saját bevallása szerint nehéz szülés volt, mint a rovatban szereplőknek általában. De patináns és színes lista lett, az már egyszer biztos...
AC/DC - Powerage (1978)

A legmeghatározóbb zenekar , akik miatt tulajdonképpen elkezdtem gitározni. 15 évesen meghallottam a Thunderstruck cimű nótájukat és szerelem , beszereztem az összes albumot. Bon Scott egy hős , Angus elvetemült , Phill Rudd az igazi kettőnégy, Malcolm az agy, Cliff a kötőanyag és ez mind számomra leginkább a Powerage lemezen jön át . Nagy kedvenc a Gone shootin', az Up to my neck in you, illetve úgy tökéletes az egész album ahogy van!

PRINCE - Prince (1979)

Prince a megtesítője a tökéletes zenei stílusérzéknek, éneknek, gitározásnak, dalírásnak. Iszonyat termékeny zenei pálya és szomorúan rövid élet, óriási az űr utána. Második lemezén "természetesen " minden hangszeren ő játszik, könnyű de feszes funk témák , monoton mégis változatos , szépen építkező nóták. Mentségére legyen mondva még 20 éves sem volt

Extreme - Pornograffitti (1990)

Ha modern rockgitározás akkor Nuno Bettencourt szerintem de szerintem igazam van
1990-es második lemezük nagyon friss , izgalmas fúziót alkotott rock és funk között. Get the funk out szólóját meghallván egy krómos kaziról elgondolkodtam az életemen és lelkes gyakorlásba fogtam jó három évig , azóta is ebből élek
Nagyon jó dallamok , szólók és a legfontosabb, ritmusjáték hallható a lemezen , sokat tanultam belőle.

Daft Punk - Discovery (2001)


Már megint a franciák! Jó pár éve ,évtizede számomra egyértelművé vált hogy a francia elektrozsonglőrök a legmenőbbek, közülük is kedvencem a Daft Punk. Hallatszik az összes dalon, hogy nagyon frankó ,klasszikusan is képzett jó humorú emberek műve. A digitális és analóg technikákat tökéletesen ötvözik élő hangszerekkel és 'catchy' énekdallamokkal. Kötelező!

Beatles - Magical Mistery Tour


Vannak olyan zenekarok ahol egyszerűen a kedvenc album titulus percenként változik ilyen például a The Beatles zenekar. Minden lemez és dal tökéletes. Nem is magyarázok , a legjobb dolog ami történhetett velünk az a The Beatles zenekar és munkássága. Kedvencek innen Penny Lane ,The fool on the hill, Strawberry fields forever. FOREVER!!!

Queen - Kind Of Magic (1986)


Az a zenekar aki Queen-nek hívja magát egy vállaltan két pályára játszó énekessel a Királynő országában már nyerő nálam
Emellett a dalok, az éneklés a kifogyhatatlan ötletek, kreativitás ez a Queen! Tökéletes filmzene és egyedülálló album. Brian May nagyon elkeni a szánkat a Princess of the universe-ben!

Guns N' Roses - Appetite For Destruction (1987)


A giccses, pátoszos uv-zöld hajmetál korszakában óriási felfrissülést hozott a zenekar ezzel a lemezzel. Slash és Izzy gitártémái, Axl szövegei énekdallamai mind telitalálat. Nincs töltelékszám, nagyon sokat tanultam, mint gitáros a tökös gitározásról és a gitár megfelelő magasságon való hordásáról is

Jeff Beck - Emotion and Commotion (2010)


A 'régi' iskolák gitárosai közül ő a kedvencem. Sehol nem hallható hangképzés és dinamikai játék jellemzi Jeff Becket. 2010-es lemezén olyan világba kalauzol ahol még nem jártál, agyas, de mégis könnyed a hangvétele.

Jamiroquai - Emergency On Planet Earth (1993)


Emlékszem amikor beütött a banda bemutatkozó lemeze, az állunkat keresgéltük a földön hetekig. Teljesen új zenei megközelítés volt ez akkor. Nagyon melegen szóló lemez egyedi hangzással, táncolható de mégis jazzbe hajló megoldásokkal, egyik legjobb ritmusszekció ever.

Red Hot Chili Peppers - Blood Sugar Sex Magik (1991)


Teljes zenei szebadság, minden belefér alapon, és tényleg! Örök turnébusz klasszikus, házibuli klasszikus. Negyven évesen is ugyanúgy elvesztem a fejem ha megszólal. Nagyon dinamikus, energikus, határtalan lüktetés, John Frusciante itt volt csúcson, Hendrix hatás rendesen érződik