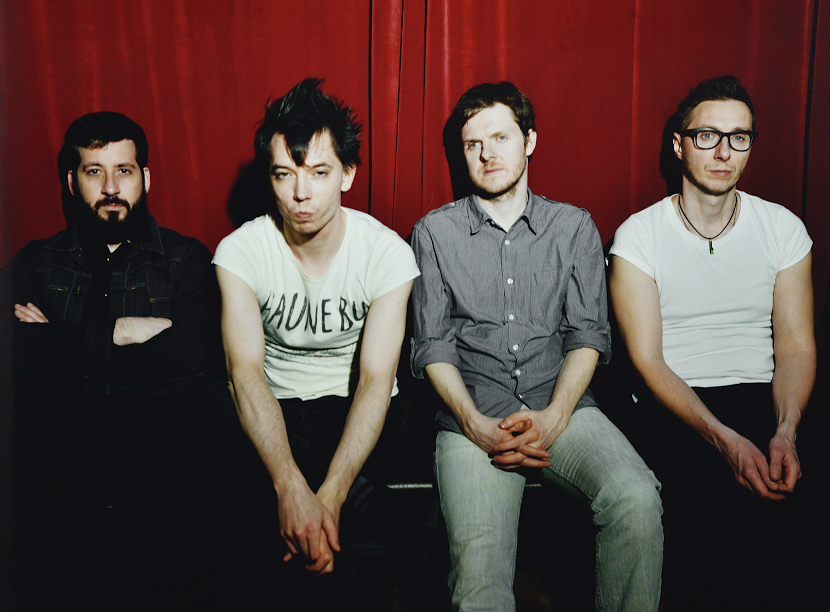 Egy snittel felvett új videoklippel jelentkezik a feldolgozáslemezét 2017 őszén bemutató Anton Vezuv. A zenekar előző videóját is jegyző Jakab Péter – aki a banda zenei producere is – most azt örökítette meg, ahogy egy rohamrendőr elfogja Gyulai István énekest, aki csak a szívét szerette volna visszarabolni. Mindehhez a zenei kíséretet a You Always Hurt the One You Love című klasszikus adja, amely már a harmadik bemutatott dal a folkos indie-ben utazó banda ősszel megjelenő, Save Me David című lemezéről.
"Forgattunk egy reklámfilmet és a kezem ügyébe került két horgászlámpa, amelyek olyan fényt adtak, mint egy rendőrségi villogó. Pont velünk volt Sztív (Gyulai István énekes) is és bedobtam neki, hogy csináljunk valami kis szösszenetet éjszaka, forgatás után. Beugrottunk egy barátunkhoz a rohamrendőr-szerkójáért, és ezután körülbelül 20 perc alatt leforgattuk a klipet egy lakópark főbejárata előtt. Szóltunk a portásnak, hogy ne ijedjen meg, ha rendőrszirénákat, rendőröket és maszkos embereket lát" – mesélte a klipforgatásról Jakab Péter rendező.
A hirtelen ötlet alapján forgatott, minimalista videó egy már jól bevált párossal – bár nem a megszokott felállásban – készült: a klipet az együttes zenei producere, Jakab Péter vette fel és rendezte; az ő keze munkája volt a zenekar előző, These Boots Are Made For Walkin' című videója is. A szíve visszarablását sikertelenül megkísérlő Gyulai István énekest rabosító rendőr Kósa Péter fotós, operatőr alakításában látható.

Az eredetileg a The Mills Brothers által előadott You Always Hurt the One You Love már a harmadik bemutatott dal az Anton Vezuv 2017 őszén megjelenő, Save Me David című feldolgozáslemezéről, amelyen többségében sötét, borús dalok szerepelnek puritán, indie-lo-fi interpretálásban. Az Allen Roberts–Doris Fisher szerzőpáros 1944-es dalát Gyulai István azzal a piros ukulelével játssza, amely már az Anton Vezuv legelső, Far Camp Song című videoklipjében is feltűnt. A pop-klasszikus hasonló, ukulelés feldolgozása a 2010-ben bemutatott Blue Valentine című filmben, Ryan Gosling előadásában hangzott el.

A legközelebbi Anton Vezuv-közeli történés a zenekar kiadója, a Klinik mini label nightja a Központban 2017. július 6-án. A "Summer sadness" eseményen a Klinik művészei, Gyulai István mellett Jakab Péter és Hegyi Áron (Jazzékiel) duója, valamint Hajba Áron (ARONS Land Cargo Co.), Norbert Kristóf és a Musica Moralia lesz láható egy-egy szál hangszerrel, a koncerteket DJ Kósa és DJ Kalmár Tibi szettje követi majd.
(A koncert Facebook eventjéhez katt a képre!)