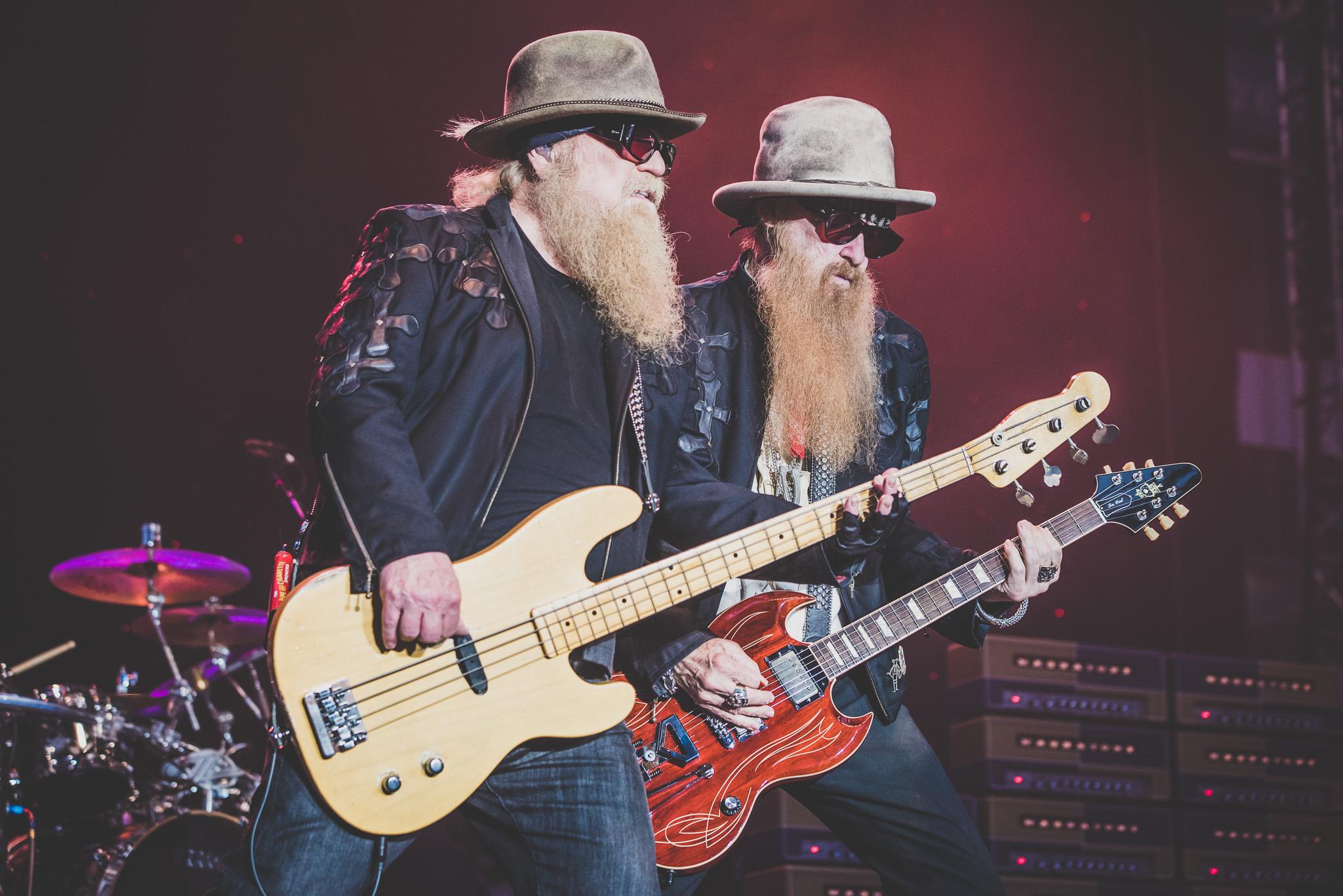 Eljutottuk ZZ Top koncertre, hallottuk a Jesus Just Left Chicagot élőben (és sok mást is), befaltunk közben pár mérföldet - tehát tehetünk egy újabb pipát a bakancslistánkra. Mégis egy kis negatívummal kell kezdenem . Vagyis, nevezzük inkább összehasonlításnak:
A kis old timer rock rajongó csapat ugyanis Debrecenből, Magyarország majdnem legkeletibb városából kelt útra, hogy eljusson Csehhoszág majdnem legnyugatibb városba, Plzen-be, egy jó koncertért. Egy olyan zenekar koncertjéért, ami hazánkban elkapcsolási faktor, de egyébként bárhol máshol világsztárnak számítanak. A két város hasonló státuszú, nem főváros, lakosságszámuk nagyjából megegyezik, a sportcsarnokuk befogadóképessége is forma-forma.
A magyar rádiók és koncertszervezők elkapcsolási faktora így néz ki egy hétköznap estén egy cseh középvárosban: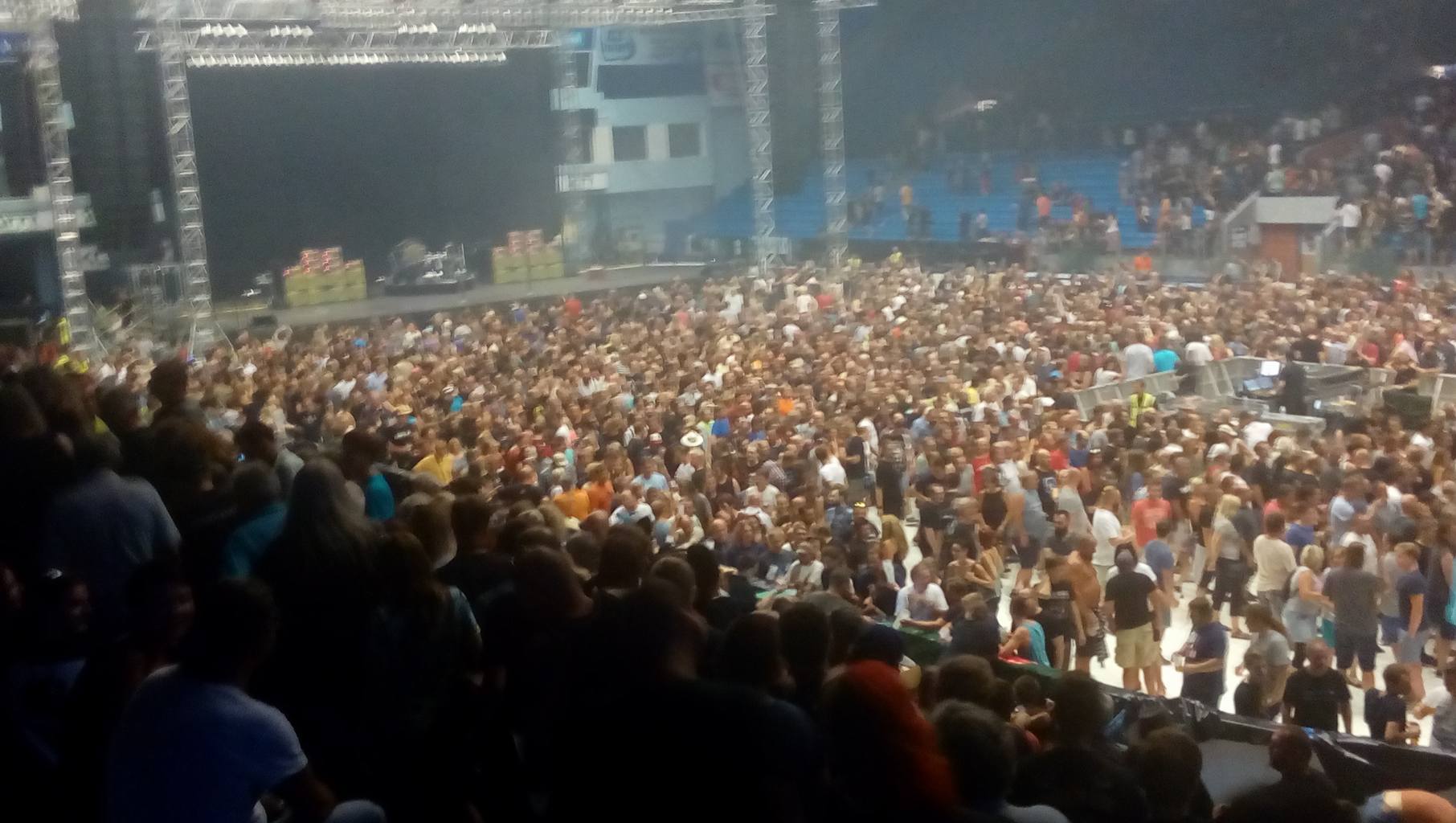 A zenén túl ennek belemehetnénk a gazdasági elemzésébe is: az, hogy csak a hotelben a recepciónál két olyan magyar társasággal találkoztunk, akik a koncertre jöttek, az hogy a koncerthelyszín környékén csak nagy keresgélések árán találtunk egy krimót, ahol be tudtunk dobni egy- egyébként isteni- burgert és egy sört, az, hogy másnap még a városnézés közben is rengeteg koncertről ismerős arcot láttunk áhh , hagyjuk is....de tényleg mocorog bennem a kérdés, hogy ha ezt Plzen meg tudja csinálni, akkor nálunk Debrecen, vagy legalább Budapest miért nem? Miért kell a - jellemzően amerikai - kedvenceinkért évről évre végeláthatatlan utazásokba bonyolódnunk?
A hosszú kitérő-bevezető után jöjjön az élmény maga. A koncert előtti rapid városnézés során szerettük volna megnézni a House Of Blues nevű helyet, de odaérve konstatáltuk hogy a hely sajnos bezárt. Azért a régi cégér még éppen fönt volt a falon, így egy selfiet lőttünk azért.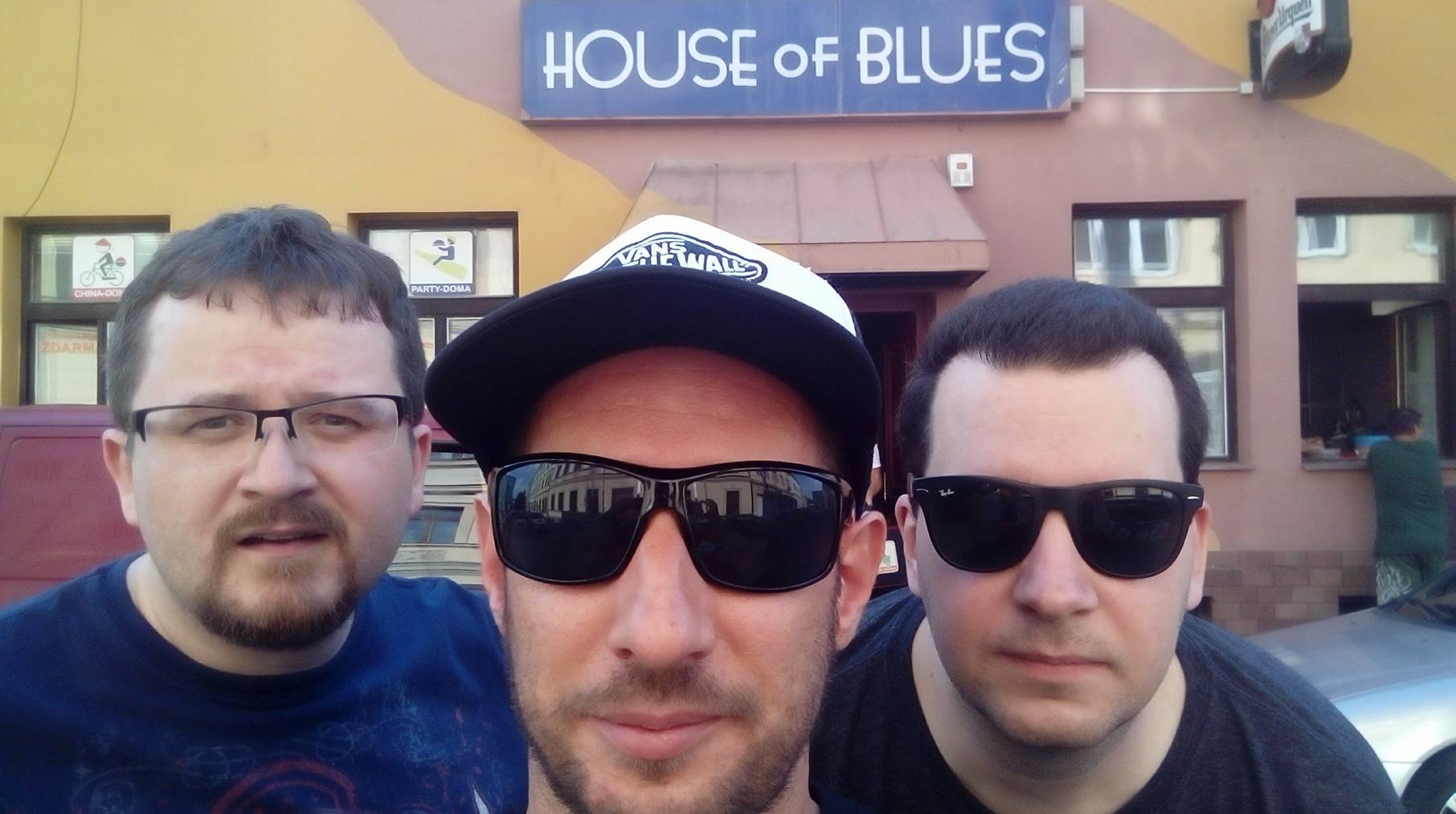 Utána csak egy gyors kaja/sör- természetesen a hely specialitás,a 10%-os Gambrinus - majd irány a Home Monitoring Arena. Hajszál pontosan a meghirdetett kapunyitásra értünk oda, de a beengedési procedúra miatt sajnos lekéstük a Red Devils nevű csapat bemelegítő bulijának nagy részét: róluk annyit tudunk előzetesen, amit az event-ben olvastunk miszerint, ha "Szereted a headlliner ZZ Topot, akkor ezt is szeretni fogod". És tényleg: az alig 30 perces koncert második felében kapcsolódunk be, és egy tejesen szuper, húzós, szájharmonikával spékelt blues-rockot halhattunk a nem annyira fiatal srácoktól, ami leginkább a Blues Travellers világát idézik meg. (megjegyzem, az előzenekar előtt is tele volt a stadion, magyar viszonylatban kicsit fura volt, de követendő példa).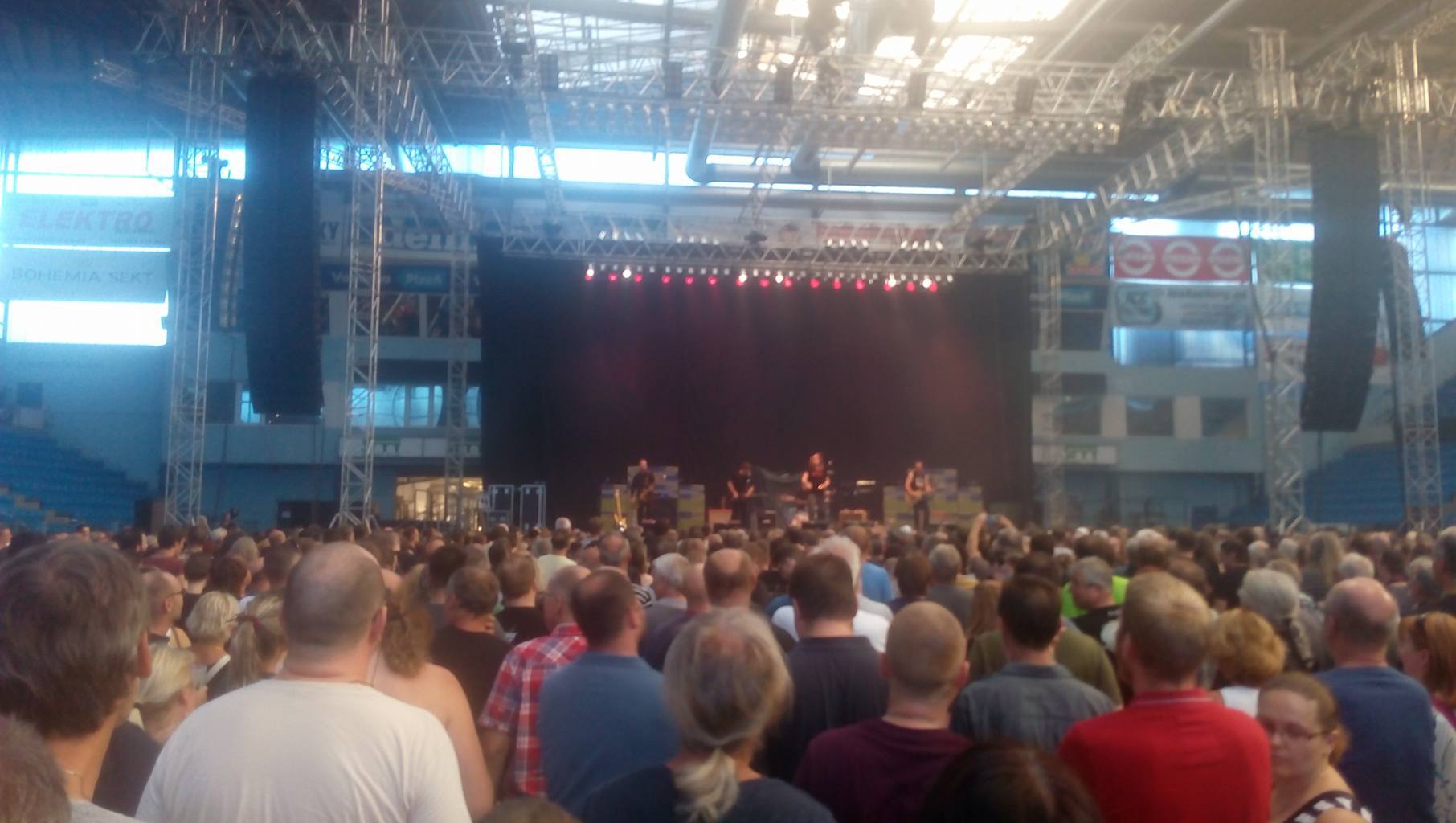 Egy 30 perces beer-break, és hajszál pontosan 20.00 órakor színpadon termett az olcsó napszemüvegeket viselő ZZ Top, egyenesen Texasból.
A hangzást egyetlen Ford Fairlaine idézettel tudnám leírni: "Eszem faszom megáll". Az öreg Gibbons egyedül hozza a két gitáros gitártémákat játszi könnyedséggel, a dob és a basszus pedig olyan futurisztikusan és mindent körülölelően szól, ahogyan azt a zenekartól a hangzóanyagaikon megszokhattuk. A hangmérnököknek be lehet írni egy csillagos ötöst.Kétszer.
A koncert erős kezdéssel, indult, majd az ötödik szám körül csúszott be egy bájos baki: a lengyel zászló lengetésével akartak az öregek bevágódni a közönségnél, de a szarkasztikus reakcióból rájöttek hogy valami nem oké, de jött az a I'm Bad, I'm Nationwide és megnyugodtak a kedélyek.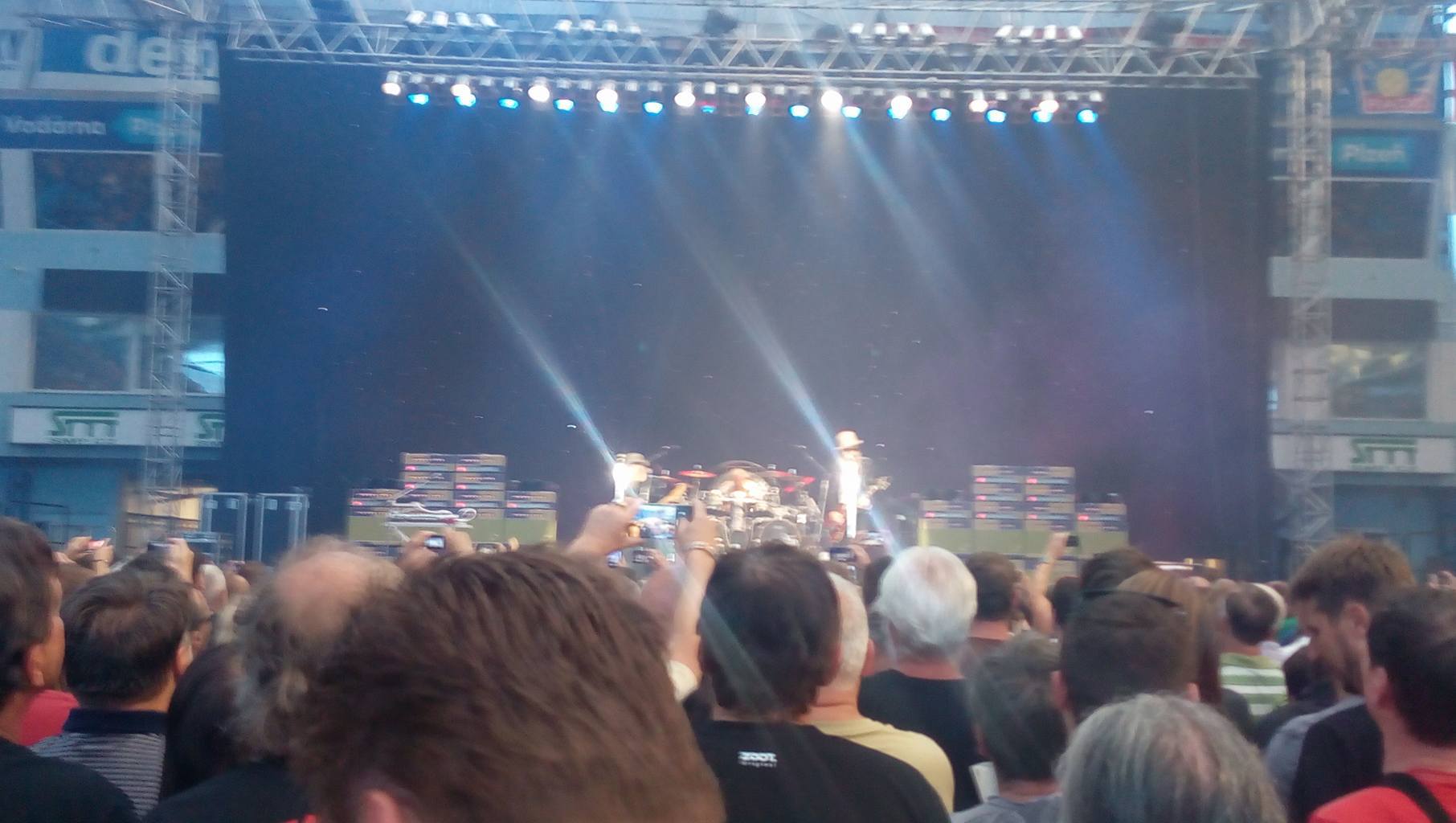 A blokk egy hangulatos blues jammel ért véget, és én azt hitem, hogy ez a koncert vége: ugyanis a öregek alig 45 perc alatt kimaxolt minden: slágert, jópofaságot, örömzenét. Az órára nézve jöttem rá, hogy alig a buli felénél tartunk: és ekkor jöttem rá, hogy a ZZ Top miért az ami: ezek a arcok 19-re húztak lapot.
Egy ledöbbentően tökös Hendrix feldolozás (Foxy Lady) után egy gyors gitárcsere, majd Gibbons elmondta, hogy ő a country hazájából jöttek, behívta második gitárosnak a technikust,és nyomtak egy igaz autentikus countryt. Elaléltam volna, de nem volt idő, előkerültek a szőrös gitárok, és záporoztak a slágerek a Tush, Sharp Dressed Man, Gimme All You Lovin és egy második ráadásnak még egy Jailhouse Rock is beleért. Alig több mint 90 perc, 1700 km oda-vissza, 3 ország és egy életre szóló élmény, a másnapi sörgyár látogatásról nem is beszélve, ahol ilyen motorok vannak dísztárgyként.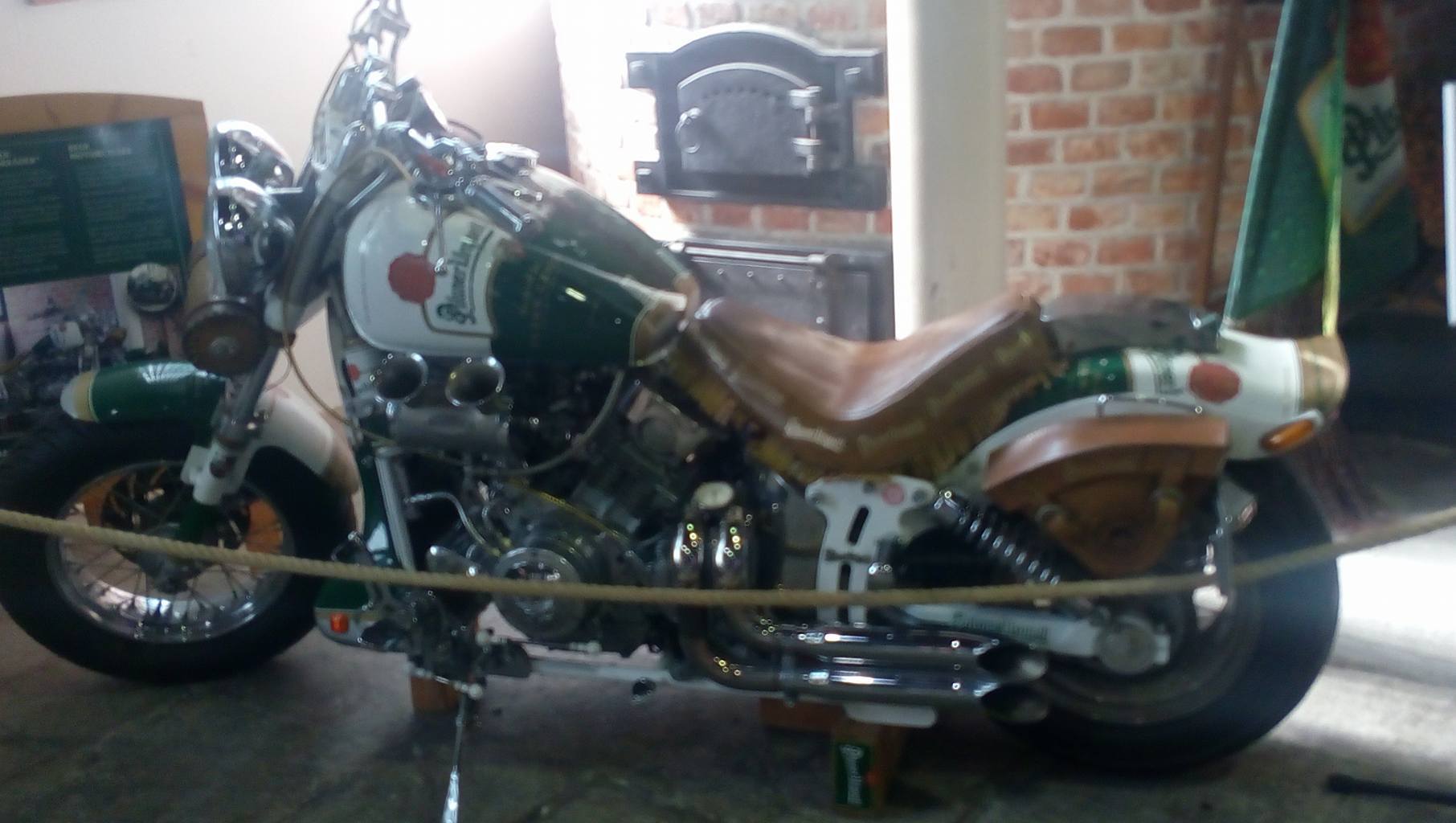 (a képek egy rossz cseretelefonnak köszönhetőek, sorry)

Kiss Ákos
main photo: Milán Rísky