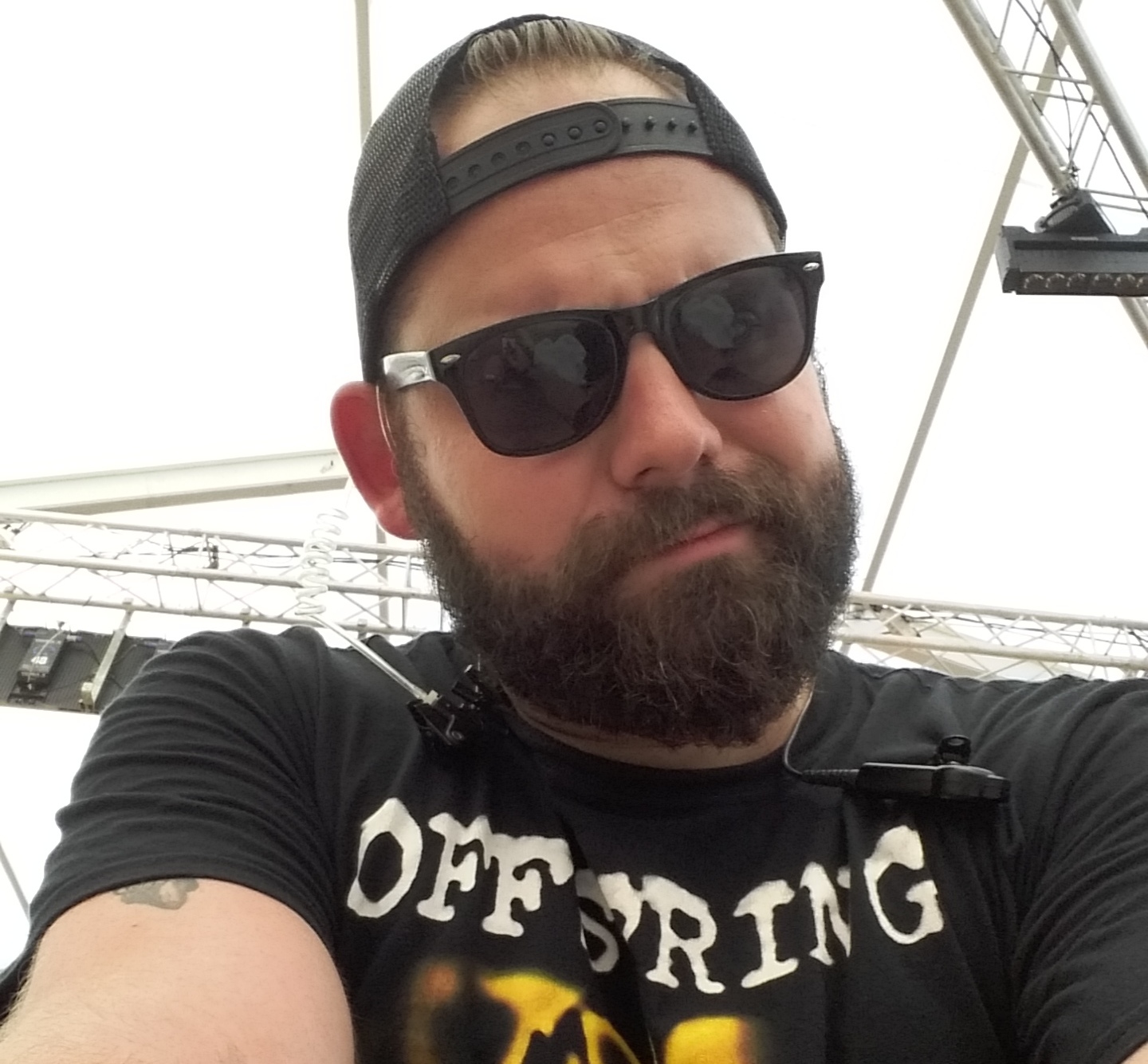 A nyári szünet után ismét elindítjuk állandó rovatunkat, a Sorsfordító Korongokat, ahol a hazai könnyűzenei szakma oszlopos tagjai fedik fel életük sorsfordító lemezeit. Az új évadban először Darvasi Líviusz: produkciós menedzser, koncert és rendezvényszervező, színpadmester avat be benneteket mélyen becsült lemezeibe.
Örömteli, de egyben kimerítő feladat is, ha az embernek a kedvenc lemezeit kell egy csokorba összegyűjtenie. Először is baromi jó lehetőség, hogy az albumokat magadra szabadítva újra a felszínre kerüljenek a hozzájuk köthető kellemes emlékek, bulik, érzelemi dózisok. Másfelől pedig hálátlan az ügy, hiszen ilyenkor szerintem mindenkinél még legalább ötven lemez marad kapásból a sarokban. Én tényleg megpróbáltam a számomra legfontosabbakat összekapkodni, de természetesen a muníció nagy része nálam is az ajtón kívül maradt.
The Offspring – Americana (1998)
Nekem velük indult minden. Az Americana volt az első olyan kazetta, amit tudatosan úgy vettem meg, hogy ebbe a műfajba bizony fejest kell ugranom. Kész energiabomba volt az egész. Tudom itt már sokan rájuk aggatták a "divat punk" jelzőt, de kétlem, hogy ne lenne olyan rosszakarójuk, akinek egy "The Kids Aren't Alright" vagy egy "Have You Ever" hallatán ne indulna meg a lába.
Nirvana – Incesticide (1992)
Unokabátyám fiókjában akadtam rá erre a kincsre, amit aljas szarkaként haza is vittem magammal. A kazi azóta is megvan, a hálám pedig töretlenül üldözi az uncsitesót. Szerelem volt az első látásra/hallásra. Tisztába vagyok vele, hogy nem szokás igazi sorlemezként datálni, de nekem mégis az itt hallható dalcsokor mutatja meg (a feldolgozások ellenére) a zenekar igazi arcát. Imádom ezt a koszos gitársoundot és ahogyan Cobain a lelkét is kiordibálja a dalokban. Az általa sokszor hangsúlyozott punk attitűd is itt fogható meg a legjobban.
Pearl Jam – Vs. (1993)
Bár a lelkesedésem a mai napig töretlen a Ten irányában, számomra a "nagy" Pearl Jam lemez mindig is a másodikként kihozott Vs. lesz. 12 hibátlan tétel, a legjobb lemezborító, amit valaha láttam, Eddie Vedderék középső ujjmutatása a nagykiadók felé pedig (egy videót sem voltak hajlandóak készíteni a lemezhez és interjúkat sem adtak) egyszerűen zseniális volt!
Metallica – Ride The Lightning (1984)
Egy időt álló klasszikus. Anno a kollégiumban dobta hozzám egy haver mondván, ha ezt meghallgatod, sosem szabadulsz meg a bandától. Ez így is lett, Hetfieldék azóta is velem vannak és az ingadozó lemezteljesítmények ellenére a Ride The Lightning a valaha megírt egyik legjobb metal lemez.
Pantera - Far Beyond Driven (1994)
Számomra a másik megkerülhetetlen klasszikus a Pantera – Far Beyond Drivene. Egy időben nálam minden erről szólt. Nyers, tele haraggal és dühvel. De komolyan van olyan ember, aki ha meghallja a "Becoming" vagy a "I'm Broken" kezdő riffjeit nem akar falat bontani? Emlékszem, amikor Varga Misi barátom a kezembe nyomta a lemezt és azt mondta, hogy van ez a zenekar akinek a Vulgar Display Of Power lemeze iszonyat jó, de te kezd inkább Far Beyonddal mert az szemetebb és brutálisabb. Be fog neked jönni. Misikém igazad volt és köszi a tippet!
Kyuss - Welcome To Sky Valley (1994)
Még kérészéletű rock rádiós korszakomban ismertette meg velem a csapatot Vad Zsolti kollégám, amiért nem lehetek neki elég hálás. Azonnal lementem tőlük hídba. Azok a riffek és az a gitársound valami egészen elképesztő. Persze később kiderült, hogy Josh Homme egy basszus erősítőn tolta fel a gitártémákat, de akkor már minden mindegy volt. Óriási feeling van ezekben a dalokban és nincs üres járat! Egy igazán mocskos sivatagi utazás az egész.
Rancid - ...And Out Come the Wolves (1995)
Suhanc éveim egyik legnagyobb klasszikusa, ami időről időre mindig visszakúszik a lejátszómba. Nagyon sok szép nyári emlék, barátság, buli köt ehhez a lemezhez és külön öröm volt júniusban meglesni őket a Green Day előtt. Ha az életünknek lehetne aláfestő zenéje, akkor én ezt az albumot választanám.
System of a Down - Toxicity (2001)
Minden idők egyik legjobb metal lemeze és pont! Emlékszem mikor kijött nem múlhatott el úgy kocsmaparty, hogy ne zengjen fel egy este legalább harmincszor a "Chop Suey". Hatalmas dallamok, extrém súlyosság, kitekert ritmusok. Hasonló hozzá állást korábban csak a Faith No Moretól láttam, de ők ekkorra már takarodót fújtak, így nagyon jó volt egy hasonlóan örült csapatot látni a szintéren. Arról már nem is beszélve, hogy a Toxicity egy tényleg hibátlan korong. Mihelyst elindítod kikap a székedből és megteker a gerinced körül! Nálam a tavaszi terep bicajozások elengedhetetlen kelléke.
Bad Religion - The Gray Race (1998)
A Bad Religion szintén egy vonatkozási pont az életemben és bár tudom, hogy a The Gray Racenél nagyobb korongokat is letettek már az asztalra, de én anno ezzel ismertem meg őket, így mindig ez kerül a CD-s polc legtetejére. A Fish! zenekar tagjaival amikor csak módunkban áll mindig kielemezzük, hogy na kinek melyik és mért az a kedvenc Bad Religion lemeze. Nálam nincs nyár The Gray Race nélkül.
Deftones - White Pony (2000)
Egy lemez és egy korábban nem ismert zenekar, ami 180 fokban forgatta meg velem a világot. A White Ponyt még Kiss Dávid cimborám nyomta a kezembe a gimiben két óra között azzal a szöveggel, hogy ezt most azonnal meg kell hallgatnod, mert ilyen zene egyszerűen nincs! Teljesen eldobtuk tőle az agyunkat. Carpenter mester gitározása és Chino síron túli hangja óriási kombináció. Nagyon sok jó lemezt írtak azóta a fiúk, de amikor csak tehetem én mindig a White Ponyhoz fordulok vissza.
+1 - Muse - Absolution (2003)
Ha nem is a szó legszorosabb értelmében, de a Muse – Absolution lemeze nálam egy olyan klasszikus ami hibátlanul egyensúlyoz a metal, a pop, a progresszív rock és a poszt-grunge elemei között. Matt Bellamy és csapata egy kaméleont megszégyenítő változatossággal kooperál a különböző stílusok között és erre ez a lemez remek példa. Nem egy albumukkal kapcsoltban vannak fenntartásaim, de ezzel a koronggal engem maximálisan levettek a lábamról.