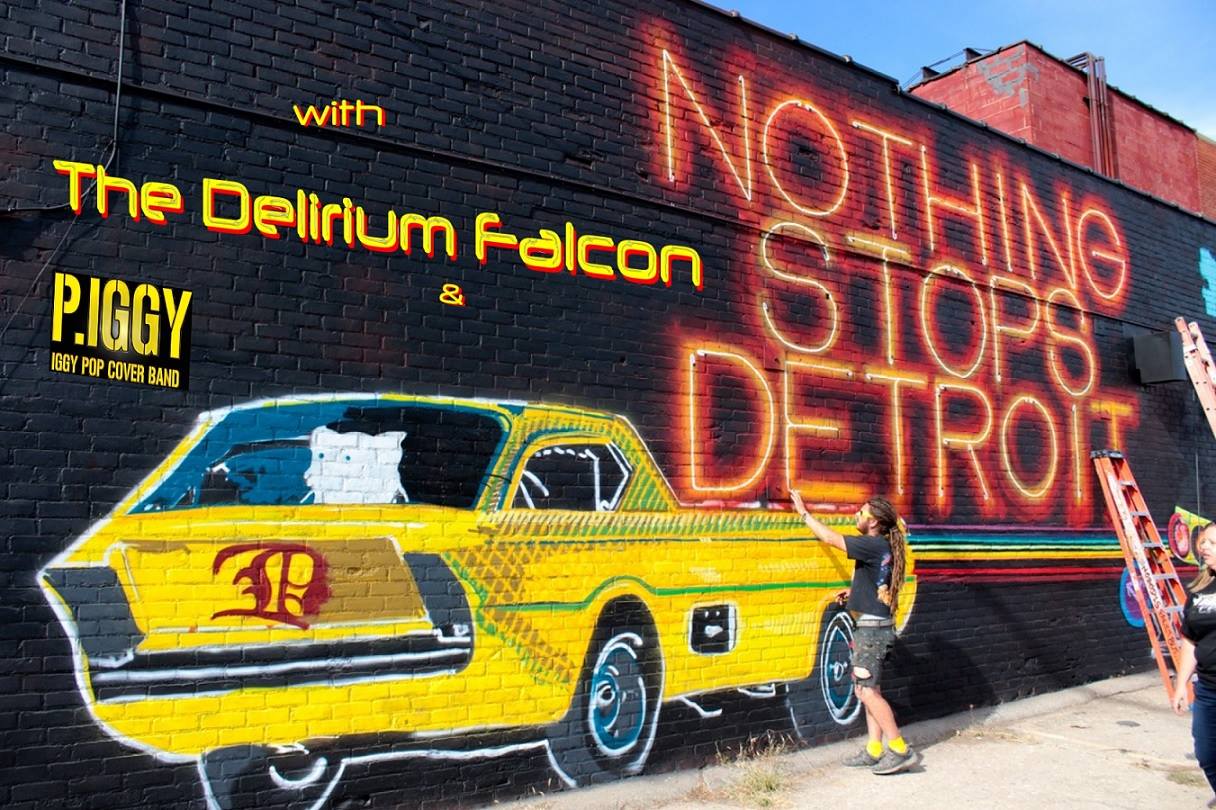 A detroiti garázsrock színtér két zászlóshajójának számító zenekar, az MC5 és a The Stooges zenéjének állít örök emléket a Delirium Falcon és a P.Iggy csapata. A srácok összefogtak és október 27-én a Hunnia Bisztró színpadán avatják be a közönséget a két legendás együttes slágereibe. Az igazi rockzenei csemegének számító estére jelképes 600 ft-ért bárki jegyet válthat.
Delirium Falcon
Hogy is jellemezhetnénk a csapatot? MC5 és ami mögötte van. Szóval számos legendás rockzenekar. Olyan hatalmas csapatokra volt hatással a detroiti proto-punk, garázs bagázs, mint többek között a később alakult Sonic's Rendezvous Band a The Who, a Kinks, a Motörhead, a White Stripes, de említhetnénk a skandináv garázsrock későbbi ászait, a Hellacopters-t a Gluecifer-t, vagy a Hives-t is. Az MC5 a rockzene egyik alapköve. Úgy vélem, hogy már a zenekar megalapításáért jár egy óriási pacsi a budapesti Delirium Falconnak, akik felhívják a figyelmet a Detroiti rockzene értékeire.
Facebook:  Delirium Falcon 
P. Iggy
A P.Iggy – Iggy Pop Cover Band a világ egyik legnagyobb rocksztárja, Iggy Pop legnagyobb slágereit népszerűsíti hazánkban. A detroitban alakult Stooges pedig mindmáig a garázs rock egyik legnagyobb úttörője, nem volt kérdés tehát, hogy a P.Iggy szerephez jusson az Október 27-i garázs estén.
Facebook: P.Iggy – Iggy Pop Cover Band
A koncert Facebook eseményét itt találhatjátok!