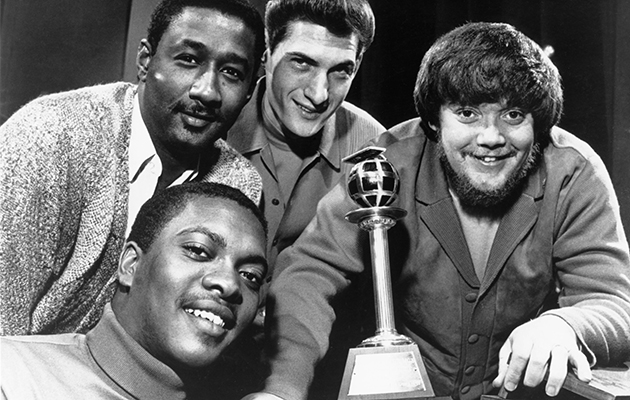 Hatvan éve, 1957 alapították az Egyesült Államok egyik leghíresebb kiadóját, a Stax Records-t, mely a 60-as, 70-es években olyan előadók lemezeit gondozta, mint Otis Redding, Albert King, Isaac Hayes, vagy a The Bar-Keys. De ki ne emlékezne a kiadó házi zenekaraként megalakult Booker T. & The MG's-re és híres lemezükre, a Green Onions-re? Cikkünk középpontjában ez a nem mindennapi korong áll.
1962-ben Lewie Steinberg és Al Jackson két tapasztalt memphisi zenész összeálltak az akkor 16 éves zongoristával, Booker T. Jonesszal és Steve Cropper gitárossal a Stax stúdiójában. Látszólag egy rádiós anyagon dolgoztak, azonban hamar kiderült, ebből nagyobb dolog lesz. Összegyűjtötték Jones ötleteit, ezek egészültek ki saját zenei egyéniségükkel és közel 15 perc alatt állt össze a 'Green Onions' váza. Ez egy igen szokatlan dolog volt a Stax falain belül, mégis a soul zene történetének egyik legérdekesebb pillanata volt.
Steve Cropper úgy fogalmazott egy interjúban, hogy már az furcsa volt, hogy vasárnap délután készítettek felvételeket, úgy hogy nem csináltak demókat előtte. Eredetileg Billy Lee Rileyval játszottak volna, de ő nagyon másnapos volt a szombat esti party után, így elkezdtek örömzenélni. Nem volt semmi elképzelés csak 12 ütemes bluesokat játszottak. Azt nem tudták azonban, hogy Jim Stewart producer hallotta, amit csinálnak, és elkezdte feltekerni a szalagokat. Később szólt, hogy menjenek át hozzá és hallgassák meg, hogy mit hoztak össze.
"Soha nem próbáltuk össze, és soha nem játszottuk előtte ilyen formában. Egy random jelenség volt, amikor adsz a srácoknak egy témát és az adott pillanatban felvillanó ötleteiket építik bele." – emlékezett vissza Booker T. Jones.
A lemez címével kapcsolatban az évek folyamán sokszor felmerült, hogy burkoltan a fű és a füvezés adta a témát, de Cropper szerint a címnek egyáltalán nincs köze a marihuánához. Pár éve megkérdezték Jones-t is erről, ő úgy fogalmazott, hogy Steinberg előállt egy 'Funky Onions' ötlettel, de a zenekar ezt leszavazta, és így később a Green Onions címet kapta az album.
A Green Onions egy igazi különlegesség 35 percnyi feledhetetlen instrumentális soul-funk-blues zene a 60-as évek derekáról. A lemezt hallgatva egyszerűen megfeledkezünk a dalszövegek hiányáról, Jones és Cropper billentyű és gitárjátéka helyettesíti mindezt. A Twist and Shout sajátos verziója minden szempontból kielégítő, akárcsak a Mo's Onions pedig ha úgy tetszik a címadó dal sikerének folytatása. A Behave Yourself-ben megmutatkozik a 16 éves Jones óriási tehetsége, meglepően fürge ujjátéka, míg a Stranger on the Shore egy igazi soul himnusz. A lemez egy igazi gyilkos jazz-es darabbal, a Comin' Home Baby-vel zárul mely ismét bizonyítja a Jones és Cropper páros páratlan kémiáját.
A Green Onions szinte azonnal a lemezeladási listák dobogójára ugrott, a Booker T. & the MG's pedig a Stax házi csapata lett, akiket Isaac Hayes, Wilson Pickett, a Staple Singers, vagy Otis Redding lemezein is hallhatunk.