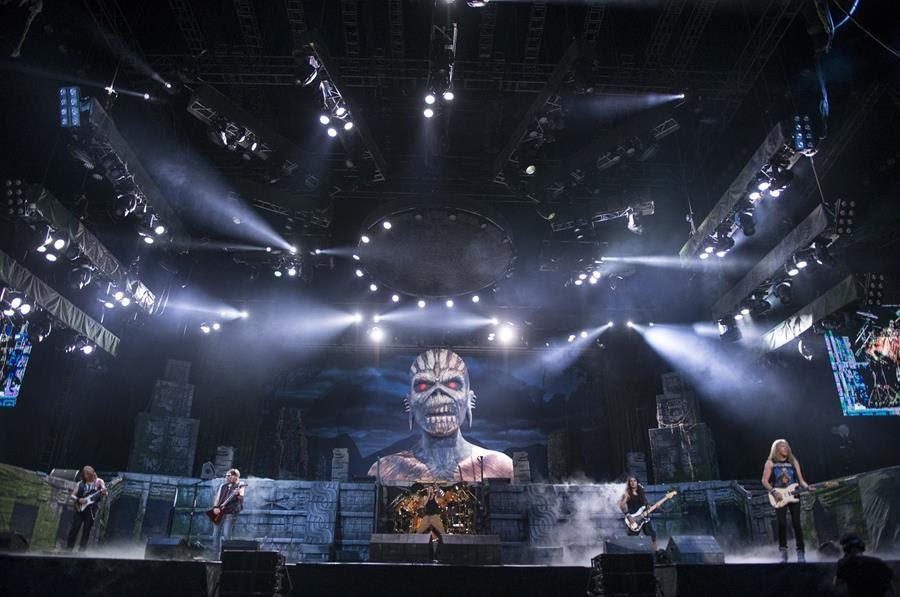 A legendás rockbanda egy igazi különlegességgel készült a rajongók számára: pénteken egy élő koncertfelvétel-lemezt dobott piacra. A 'Book of Souls Live' az elmúlt két év koncertjeinek legemlékezetesebb pillanatait gyűjti egy lemezcsokorba.
Az együttes 2016-ban és 2017-ben összesen hat kontinens 39 országában lépett fel, ennek az eredménye a most megjelenő két lemezes csomag, amely 15 élő felvételt tartalmaz.
Az album producere Tony Newton és az Iron Maiden alapítótag Steve Harris volt, a végleges verzió hat dalt tartalmaz az együttes legutóbbi 'The Book of Souls' című lemezéről, és kilenc további közönségkedvencet.
"Hihetetlen mennyiségű időt töltöttünk azon, hogy olyan anyagot adjunk ki, ami a lehető leginkább tükrözi a Maiden élő élményt, és hogy bemutassuk a rajongóinkat a világ minél több pontjáról."
A koncertanyag dupla CD, dupla deluxe CD és tripla vinyl formátumokban kerül a polcokra, ezenkívül napvilágot lát még egy koncertfilm is, amelyet online és digitálisan letölthető verzióban is meg lehet tekinteni. A lemezről már megjelent a "Speed of Light" élő felvétele, amely ideális beharangozó a hamarosan debütáló rockalbumhoz! Tegnap érkezett a hír, hogy a zenekar - a rajongók legnagyobb örömére - 2018-ban újra hazánkba látogat, a VOLT Fesztivál színpadán találkozhatunk velük legközelebb.