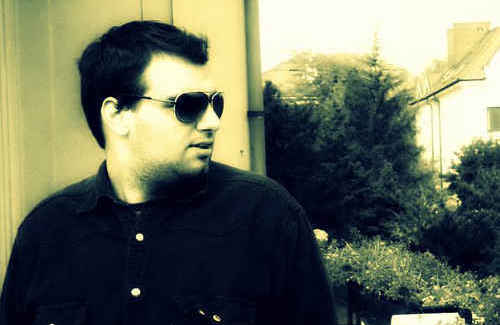 Kedves Old Time Rock 'N' Rollerek!
Minden kétséget kizáróan kijelenthetem, hogy nagyon produktív évet zártunk. A vágyálmainkban szereplő óriási lépésektől még távol vagyunk, ám úgy gondolom, hogy 2017-ben azért lepakoltuk az első mérföldköveit ennek a – mondjuk ki – erősen egy zenei réteget összefogó blognak.
Az oldal struktúrája olyan közkedvelt rovatokkal stabilizálódott, mint a Sorsfordító korongok, a Kultikus albumok, vagy a Muzsikáló színészek. Ezeket a jövőben is szeretnénk életben tartani. Nagy megtiszteltetés volt számunkra, hogy idén klippremierekre is kaptunk felkérést, a Trousers live, és a Turn Signals bluegrass stílusú videóját nálunk tekinthettétek meg először. Továbbra is cél, hogy bemutassuk nektek a hazai és külföldi élet legjobb lemezeit, friss híreit, érdekességeit. Nagy öröm hogy ebben az évben csatlakozott csapatunkhoz Kiss Ákos, akinek ötleteivel tovább építkeztünk és fogunk a jövőben is. Köszönöm innen is hozzáállását és segítségét!
Ennyit átfogóan rólunk, és tekintsünk vissza globálisan erre az évre, hiszen igen eseménydúsra sikerült 2017.
FÜLBEVALÓ!
Kezdjük talán a legfontosabbakkal, a lemezekkel!
TOP 5 2017-es külföldi lemez szerintem:
Gary Clark Jr. – Live North America 2016
Warrior Soul – Back On The Lash
J.D. SIMO – Rise & Shine
Tedeschi Trucks Band - Live from the Fox Oakland
Cheap Trick – We're All Alright!
Kezdjük a külföldiekkel. Két live lemezt is beraktam a top5-ömbe. Nem sűrűn csinálok ilyet, de mind a kettő akkora hatás volt számomra. A Jimi Hendrix utódjaként is fémjelzett Gary Clark Jr. tavalyi hip-hop-os kiadványa után beköszönt ezzel az ordító blues rock anyaggal, a Tedeschi Trucks Band pedig annyira egyedi és lehengerlő, hogy szinte mindig vágyik az ember hogy felcsendüljön valahol. A fiatal blues-rock tehetség J.D. SIMO egy 21. századi gitárcentrikus anyaggal jelentkezett. Kicsit talán szokatlan dolognak tűnhet a Rise & Shine, azonban nálam nagyon beütött. A két nagyágyút hagytam a végére. A Warrior Soul új lemezét még csak párszor hallgattam, hiszen 3 hete jelent meg, azonban meg kell hagyni Kory Clarke megkopott hangja ellenére is nagyon húz a 90-es évek egyik elfeledett csapatának új anyaga. A Cheap Trick valósággal földbe döngölt a We're All Allright-tal. Nagyon egységes, mégis változatos RNR anyag. Vitte is az aranyérmet.
TOP 5 2017-es hazai lemez szerintem:
Turn Signals – Duck and Cover
C.A.F.B. – CAFB 2017
Amberjack – Storm
Peter Kovary & the Royal Rebels – Halfway Till Morning
ARON's Land Cargo Co. – Cracks & Scratches
A hazai vonalra térve az első benyomásom az, hogy rendkívül erős volt az idei év. A Turn Signals debutáló albuma nagyon színesre sikerült. A CAFB megmutatta, hogy 2017-ben is van még punk rock. Az Amberjack szintén idén adta ki debütáló lemezét, ami nálam bronzérmet kapott. Mindent beleadtak a srácok, ennek meg is lett az eredménye. Kőváry Petiék egy időgépbe ültettek és visszarepültem a 60-as 70-es évekbe a Halfway Till Morning-ot hallgatva. 2016-os összesítőmben abszolút TOP5-be került a Hajba Áron vezette ARON's Land Cargo Co. debütáló nagylemeze, idén pedig a dobogó felső fokát is meghódítják a Hajba testvérek, hiszen egy bár az előzőtől részben eltérő, de zseniális folk-blues-rock lemezt adtak ki.
SZEMREVALÓ!
Grungery – Sound Of Seattle
Amikor pihentettem a fülem, akkor sem maradtam zene nélkül. Minden alkalommal elolvasom a Grungery – Sound Of Seattle aktuális megjelenéseit. Pintér Miki munkája az etalon számomra. A hozzáállása minden cikken megmutatkozik. Az oldal nagyon informatív, az írások részletesek. Ahogy elkezd "barangolni" a hasábokon az olvasó egy külön világba csöppen bele. Egy rajongó világába. Ettől válik az egész hitelessé. Miki fáradtságos munkájának köszönhetően idén Budapesten is bemutatták a Pearl Jam koncertfilmjét a 'Let's Play Two'-t, amit hatalmas örömmel fogadtak a hazai grungerek.
Volt egyszer egy beatkorszak
Hogy maradjunk továbbra is az internetes felületeknél idén fedeztem fel (jobb később, mint soha) Rozsonits Tamás blogját, a Volt egyszer egy Beatkorszak című csodás oldalt. Tamás tematikus oldala struktúrájában hasonlít az Old Time RNR-hoz, azonban még inkább tematikus, a beatkorszak hazai és globális történéseinek állít örök emléket. Informatív írások, korhű illusztrációk, interjúk, retrospektívek.
Lévai Balázs – Beállás – Ponyvarákenrol
Hozok egy idei könyvet is, ami szintén egy debütáló regény Lévai Balázs író, producer, rendező, műsorvezető tollából. A mű közel 230 oldalon mutatja be egy fiktív zenekar visszatérését a zenei közéletbe. A könyv a Black Sheep zenekaron keresztül mutatja be a magyar backstage-ek világát. Ahogy a könyv mondja: A történet és a szereplői a képzelet szülöttjei. Figyelem: a képzelet nyomokban valóságot tartalmazhat.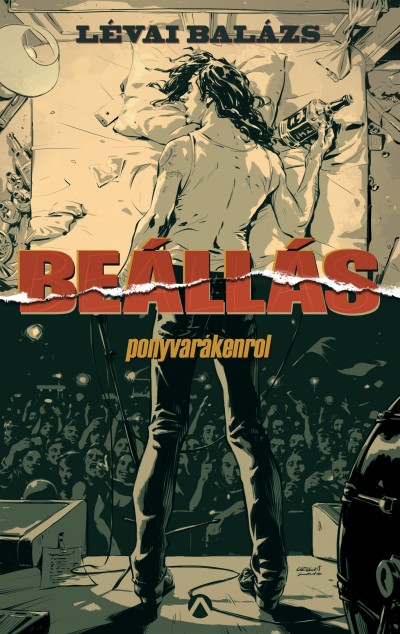 TALPALÁVALÓ
Ebben a részben néhány idei koncertélményt osztanék meg veletek. Az idei listám aranyérmese az Imperial State Electric bécsi Viper Roomban adott koncertje. Elsőízben láttam Nicke Anderssonékat és fenomenális élmény volt. A szintén svéd Factory Brains-szel turnézó garázscsapat óriásit alkotott. Azt gondolom, hogy Nicke Andersson a 21. század egyik legstílusosabb Rock & Roll zenésze, dalszerzője. Hellacopters-t élőben, az Imperial State Electric és a Lucifer kreatív munkáit viszi, elnyűhetetlen forma.  Az Imperialban remek zenészek társaságára találhatott, mind Dolf, mind Thomas és Tobias egy-egy erős pontja a zenekarnak. Annak a csapatnak, aki a bécsi koncerten egy óriási élményt adott nekem és ezt az  élményt még a közel 5 eurós sör ár és a Győr határában éjszaka lerobbant autónk sem tudta elrontani. Nem mehetünk el szó nélkül amellett sem, hogy a kb. 200 főre tervezett teremben voltunk magyarok szép számmal, ekkor azért eszébe jut az embernek, hogy miért ne lehetne ezt otthon megcsinálni. Meg lehetne…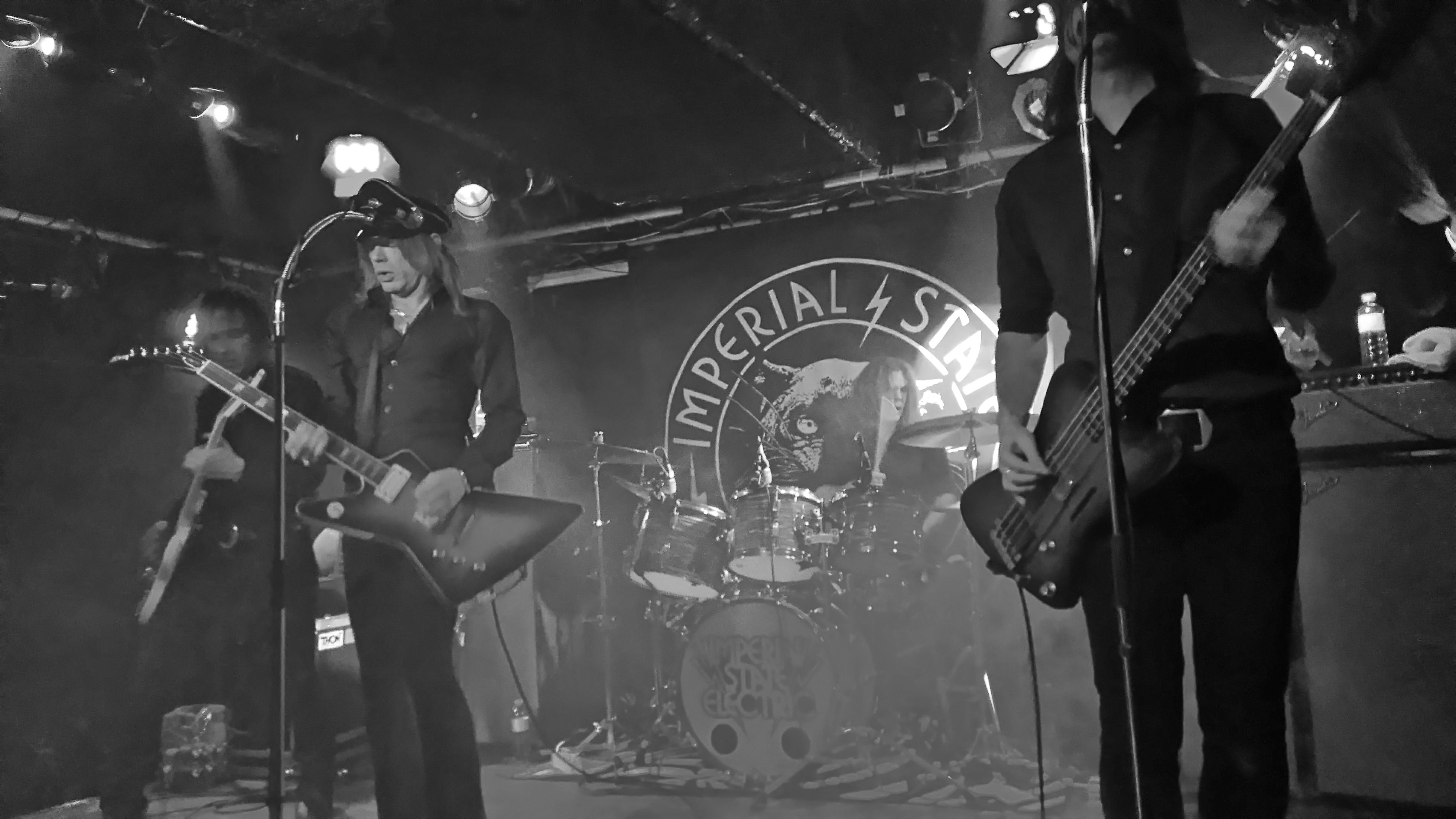 Nem lenne fair, ha egy hazai koncertet sem sorolnék fel. Hozok is egyet, mert ez is óriási élmény volt. A LOTS Music szervezésében idén újra az A38-on lépett fel a dél-afrikai gitárvirtuóz, Dan Patlansky. Akár csak 2016-ban, idén is óriásit mutatott. Az előzenekar az Amberjack volt, akik első A38-as koncertjükön  szépszámú közönség előtt mutatkoztak be. Lehetőséget kaptak, felkészültek, és egy nagyot varázsoltak Dan előtt.
A dél-afrikai gitáros – csak úgy mint egy évvel ezelőtt – idén is hozta a formáját. Zenéjében nagyon jól ötvözi a modern és a klasszikus elemeket, ezáltal egy egyedi hangzásvilágot képvisel, mégis egyáltalán nem esik túlzásokba. Mindennek meg van a helye és szerepe. Egy agyonnyüstölt stratocaster, néhány effektpedál, erősítő és kész a recept. Idén is kiemelném a zenészeit, akik halálpontosan tették a dolgukat. Remélem, az új albummal hamarosan ismét meglátogat bennünket.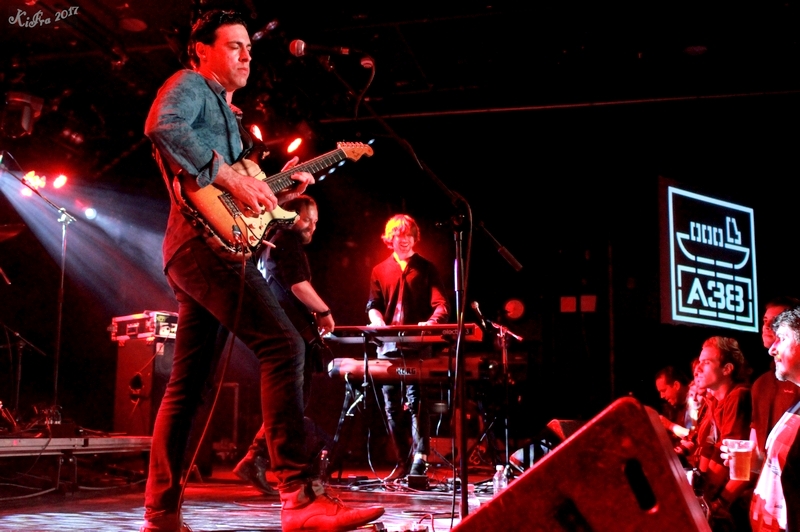 VESZTESÉGEK
Sajnos az idei évben is egy igen hosszú listán szerepelnek azon rocksztárok nevei, akiktől búcsút vettünk. Mindnyájuk elvesztése fájó pont, azonban van 4 ember, aki zeneileg igazán közel állt hozzám. (Figyelem ez szubjektív vélemény!)
Gregg Allman
Chris Cornell váratlan elvesztése hatalmas bombaként robbant az egész rocktársadalomban, a 9 nappal később, hosszas betegeskedés után eltávozott Gregg Allman ennek okán talán nem kapott akkora figyelmet, pedig véleményem szerint legalább akkora kultuszfigura, mint Chris. A mai napig beleborzongok az Allman Brothers Band lemezeibe, hatalmas úttörő volt nálam a banda, óriási veszteségként éltem meg Gregg elvesztését.  
Tom Petty
Szégyen vagy sem, Tom Petty-t a Travelling Wildburys nevű szupergroupból ismertem meg cca. 6 éve. Aztán rájöttem, hogy bár hatalmas nevek szerepelnek a fent említett csapatban, minden zenésze inkább egyénileg alkotott nagyot, így Tom Petty is. Amikor megtudtam, hogy elhunyt, a kedvenc lemezemet, a Damn The Torpedoes-t tettem fel, de áhítattal hallgattam Stevie Nicks-szel közös dalait is. Nagyon fog hiányozni.
Malcolm Young
Malcolm Young maga a rock n roll és maga a nagybetűs RITMUSGITÁROS. Dalszerzői képességei vitathatatlanok. Szerintem senkit nem lepett meg halála, mégis mély fájdalommal vettük tudomásul, hogy nincs többé.
Robert Dahlqvist
Kőváry Zoli barátom egy februári estén hívott, hogy "Hallottad mi történt Roberttel?..." Én meg csak álltam szótlanul, nem értettem, hogy mi van? Negyven évesen. Nagyon szarul érintett a dolog, imádtam Robert játékát. Egyedi volt. A Hellacoptersben is simán meg tudta különböztetni az ember a Dregenes és a Robertes időszakot. Nekem utóbbi egy hajszálnyival jobban fekszik, ezért is lett volna jó látni őt az idei Hellacopters reunion turnén.
2018
A napokban rengeteg cikk jelent meg azzal kapcsolatban, hogy koncertek szempontjából milyen erős év vár Magyarországra. Ezzel egyetértünk, és már mi magunk is összeírtuk a bakancslistánkat 2018-ra. Ez egy átfogó lista, mely a koncerteken felül az oldal fejlesztései is helyet kaptak, újabb ötletekkel, tervekkel. Tartsatok velünk a jövőben is, hiszen tudjátok: "Old Time Rock & Roll, that kind of music just soothes the soul"