ELSŐ SZABADTÉRI KONCERTJÉT ADJA MAGYARORSZÁGON A BLACK STONE CHERRY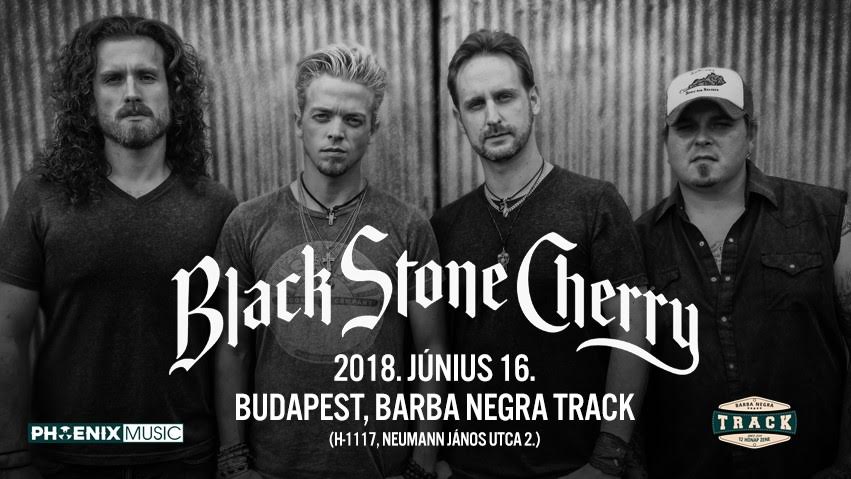 Idén a legerősebb szezonjára készül az öt éves születésnapját ünneplő
Barba Negra Track
! The Dead Daisies,
Ugly Kid Joe
, Stone Sour a nemzetközi felhozatalban, és már biztos, hogy 2015 után ismét Budapesten, ezúttal a Barba Negra Track színpadán, a stadion rock és a súlyos riffek kiváló keverékét művelő Black Stone Cherry is. A Barba Negra Track 5. évadának kiemelt eseménye lesz a zenekar első hazai szabadtéri bulija.
A népszerű amerikai zenekar 2001-ben alakult, karrierjük sikerét jól mutatja, hogy míg első lemezüket szerzői kiadásban jelentették meg, 2008 után már olyan zenekarokkal indultak el turnézni, mint a Def Leppard, a Whitesnake, a Nickelback vagy később az Alter Bridge és az Airbourne. A zenekar legutóbbi nagylemeze 2016-ban jelent meg Kentucky címmel, ezt 2017-ben egy Back to Blues című EP követte. Ezen a '60-as évek blues legendái előtt tisztelegtek feldolgozásokkal.
A Black Stone Cherry tavaly ismét ellátogatott volna Budapestre, de sajnos a teljes téli turnét törölték, így elmaradt a koncertjük. A várakozásnak azonban vége,
2018. június 16-án a Barba Negra Track
színpadán láthatjuk a southern rock egyik legütősebb formációját.