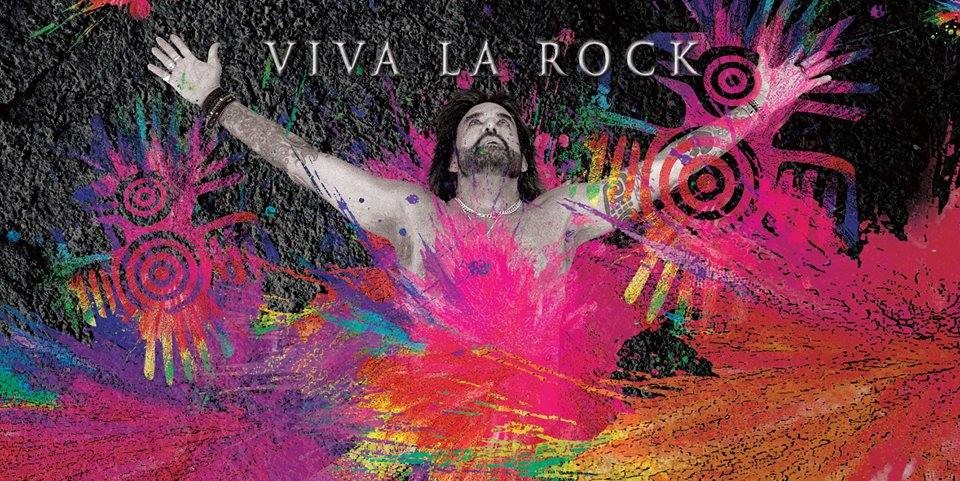 Thin Lizzy, Whitesnake, Ted Nugent, Blue Murder, The Dead Daises. Csak pár név, mellyel Marco Mendoza pályáját jellemezhetnénk. Az 54 éves basszusgitáros tavalyi duplázása után idén is kétszer látogat hazánkba. Március 4-én, nemsokkal új, 'Viva La Rock' című albumának megjelenése után a Backstage Pub színpadját hódítja meg, áprilisban pedig a Dead Daises-zel a Barba Negra Tracket zúzza szét. Új albumáról, néhány aktualitásról és a hétköznapokról beszélgettünk vele.  
OTRNR: - Szia Marco! Mindenekelőtt szeretnénk megköszönni, hogy időt szakítasz ránk. Kezdjük is egy bemelegítő kérdéssel: Tudom, hogy nagy rajongója vagy a horgászatnak, fogtál mostanában valami fenevadat?
Marco: - A közelmúltban rettentően elfoglalt voltam, és az vagyok még most is, de tavaly év elején voltunk egy frankó családi horgászaton. Termékenyek voltunk: a fiam 8 vagy 9 halat fogott, a feleségem és a lányom fejenként tízet. Nagyon kellemes túra volt és, amint lehetőségünk lesz, a nyílt vizeken is kipróbáljuk majd magunkat.
OTRNR: - Nemrégiben bejelentetted, hogy márciusban megjelenik régóta várt új szólóalbumod, a Viva La Rock. Hogy mutatnád be ezt a lemezt?
Marco: - Ez csak egy apró pillanat, ha úgy tetszik egy fénykép az időben. A dalok nagy részét Koppenhágában a Medley Stúdióban rögzítettem Søren Andersen barátommal. Nagyon jók lettek! Ezzel egyidejűleg szerettem volna megemelni a kalapom olyan bandák és zenészek előtt, akik velem tartottak a pályám során. Ted Nugent és Derek St. Holmes klasszikusát, a Hey Baby-t is feldolgozom a lemezen. A Chinatown pedig egy tisztelgés a Thin Lizzy előtt, ahol magam is eltöltöttem néhány turnézással és lemezfelvétellel telt évet. Összességében elégedett vagyok az eredménnyel, Søren és én kiválóan tudunk együtt dolgozni. Nagyon produktív időszak volt ez, remélem nektek is tetszeni fog, amit összehoztunk.
OTRNR: - Mennyi ideje készülnek a dalok? Tekintve, hogy az utolsó lemezed 2010-ben jelent meg.  
Marco: - Őszintén szólva ez most úgy alakult, hogy a lemez dalai elég frissek, gyorsan születtek, szinte naponta elkészítettünk egyet.  Akadt olyan is, hogy félbehagytunk egyet, majd belefogtunk egy másikba és csak másnap fejeztük be az előzőt. Úgy gondolom, hogy erre vártunk. Az ötleteink csak jöttek, nem nagyon kellett megerőltetnünk magunkat.
OTRNR: - A lemezeiden szeretsz utazgatni a stílusok között. Eklektikus lemez lesz a Viva La Rock?
Nem mondanám! Egy vérbeli és tökös rock anyagot készítettünk, de természetesen több stílusjegy is felismerhető lesz a dalokban.
OTRNR: - Nem titok, hogy vendégzenészek is szerepelnek az új lemezen. A Guns N' Roses gitárosa, Richard Fortus és a White Lion dán énekese, Mike Tramp is csatlakozik hozzád. Miért pont rájuk esett a választásod?
Marco: - Richard nagyon jó barátom. Hatalmas rajongója vagyok a játékának. Többször stúdióztam együtt vele a Dead Daises-zel és a Thin Lizzy-vel is. A stúdióban és a turnén is szóba jött, hogy ha lesz alkalmunk, akkor készítünk közösen valamit. Lecsaptam rá, mielőtt beindult a Guns turné. Óriási munkát végzett, igazán elemében volt.
Mike Tramp szintén nagy hatással van rám. Egyik nap megállt a stúdiónál, hogy üdvözöljön. Éppen dolgoztunk, amikor beköszönt. Adta magát, hogy nem távozhat úgy, hogy nem szerepel a lemezen. Akárcsak én, Mike is nagy Thin Lizzy rajongó. Az ötlet tőle származik és… tudod… van, amikor az eredménnyel elégedettebb, vagy mint amire előzetesen számítottál. Örülök, hogy szerepel ezen a lemezen. Köszönöm nekik innen is: Mike, Richard! Jövök egyel!
OTRNR: - Az európai turné hamarosan indul egy budapesti állomással március 4-én. Tavaly októberben őrületes koncertet adtál itt. Mit vársz most?
Marco: - Nagyon jól éreztem magam a tavalyi bulin, és valami többel szerettem volna távozni a magyar barátaimtól és rajongóimtól. Bevallom őszintén, valahol számítottam rá, hogy sold out-os buli lesz és az egyik legjobb koncertem volt mindeddig. Kiváló zenészekkel játszom, és mindig a legjobbat próbálom kihozni magamból, függetlenül a közönség számától. A jó hangulat garantált, és minden koncert után jöhet a meet and greet, ahol személyesen köszönöm meg, hogy eljöttetek és támogattatok!
OTRNR: - Számtalan koncertet adsz Európában és az Államokban. Össze lehet hasonlítani a két közönséget?
Marco: - Véleményem szerint bárhol is lakik az ember a Földön, azért jár koncertre, mert van egyfajta közös nevező, ami nem más, minthogy Zene Rajongó. Egyesek annyiban többek, hogy igazán értékelik a színpadon nyújtott teljesítményt. Azt gondolom, hogy az a feladatunk, hogy a buli részévé tegyük őket is, hogy jól érezzék magukat. Amikor lepengeted az első akkordot és átszellemülnek. Számomra ez jelent mindent.
OTRNR: - Beszéljünk egy kicsit a Dead Daisesről! Egyrészről, mivel hamarosan érkezik az új album, másrészről pedig hogy áprilisban újra Budapesten lépsz fel. Mit kell tudnunk az új lemezről?
Marco: - Mindig jó a Dead Daises-zel dolgozni. Nagyon jó csapat csupa tehetséges és jó sráccal. Király, hogy mindannyian barátok vagyunk. Azt gondolom, hogy emiatt is különleges, amit csinálunk. Az új album, a Burn It Down őrületes lemez. Kemény, azonban úgy vélem néhány rajongónknak meglepetést fogunk okozni vele. Alig várom, hogy megjelenjen, és mindenkihez eljusson. További infók a weboldalunkon!
OTRNR: - Mit gondolsz, mi tesz egy dalt igazán jóvá?
Marco: - Még most is rengeteg stílusú zenének vagyok rajongója. Azt gondolom, hogy amikor először hallasz egy dalt és az felkelti az érdeklődésed, vagy valamilyen szinten megérint, vagy elkezdesz rá bólogatni, vagy nem tudod elfelejteni a dallamát, az mind annak a jele, hogy az a dal jó. Aztán ott van a refrén, ami folyamatosan benne marad a fejedben, végül pedig hallasz egy elmélyítő dalszöveget!… na ilyen egy jó dal!…. de ez csak a saját véleményem!
OTRNR: - Rengeteg albumon szerepelsz, számtalan csodálatos zenésszel. Melyik albumodra vagy a legbüszkébb?
Marco: - Mindegyikre büszke vagyok! Mindegyik valamilyen szempontból kiemelkedően fontos számomra és ajándékként tekintek rájuk. Gyermekkori álmomat váltottam valóra mindezzel. Az már csak hab a tortán, hogy együtt dolgozhatok más zenészekkel is. Legyenek ők énekesek, vagy más művészek, és legyen szó közös dalszerzésről, vagy produceri munkáról. A teljes kép részének lenni több, mint amit valaha elképzeltem.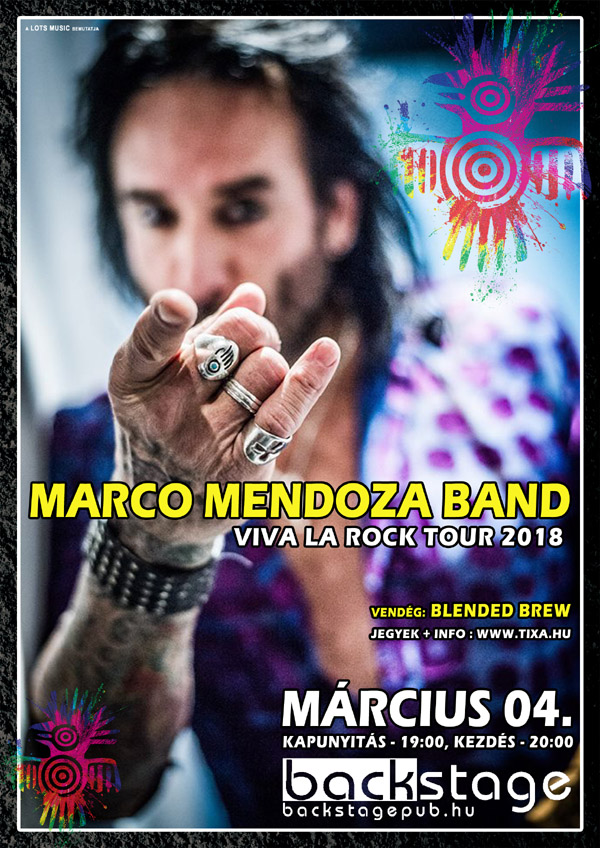 (A koncert Facebook eseményéhez katt a képre!)
Sebők Tamás