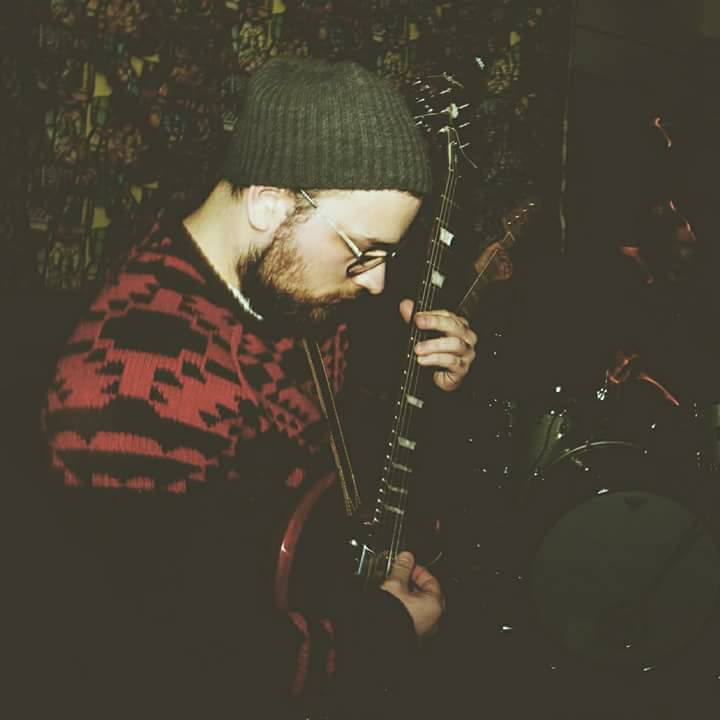 Igazán elnyerte tetszésünket a minimal Bogart legújabb lemeze, a Space Goat, így adta is magát a helyzet, hogy a csapat gitárosát, Szőke Csabát is felkérjük állandó rovatunkban való részvételre. Az ő sorsfordítóit olvashatjátok.
Amorf Ördögök - Betyár a Holdon (2000)
A (legfiatalabb) nővérem és köztem 10 év különbség van, így mikor 2000 táján nyári szünetben hazahozta a koleszból a számítógépét, új távlatok nyíltak meg előttem. Talán az első átlényegülős zenei élményeim köthetőek az album dalaihoz, azóta is imádom őket. Az Amorf Ördögök egy nagyon durván egyedi, nagyon magyar jelenség. És költészet! És groove, és reggae, és dub és romantika. Összehozott a roots reggae-vel, a dubbal, melyekből egyértelműen következnek (esetemben) az elektronikus műfajok is… (Eléggé felgyorsítottam a folyamatot, nincs idő hosszú bevezetésre.)
https://open.spotify.com/album/1gi4sLvtthV8KYvYxcpFAg
The Jimi Hendrix Experience - Radio One - BBC Sessions (rec. 1967 - rel. 1988)
(*Vágás) 15 évesen üldögélek otthon, hallgatom ezt a lemezt 237-edszerre, és elhatározom, hogy úgy fogok gitározni, mint ez a faszi. Magával ragadott a vagánysága, szabadsága, a mai napig bármikor meg tudom hallgatni. És itt még jóban voltak Noel Reddinggel (aki ezen a felvételen 8 húros basszusgitáron tolja). Elindultam tehát a hard rock, stoner rock, blues rock, pszichedelikus rock irányába, rengeteg jó élményt adott a hatvanas/hetvenes évek zenéje, talán a legmeghatározóbb számomra erkölcsileg, morálisan, kulturálisan, mindenhogy.
https://open.spotify.com/album/3DnRgUY7EP00cklj0vGiVv
The Black Keys - Magic Potion (2006)
A minimál Bogart megalakulása utáni időszakban járunk, amikor Szeged kocsmáiban sokszor PA nélkül (mikrofonok nélkül) koncertezünk,  csak így, nyersen, mert leszarjuk. Azóta is csodálom magunkat, teljesen tudatos leszarás volt 17 évesen, hogy egy 15 wattos erősítővel kiálltunk jamelni. Sokszor nagyon sokáig jameltünk, túl sokáig. :) Volt benne ilyen punk véna egyébként, pedig a punk dolog sose vonzott be igazán. Szóval ott tartunk, hogy telnek az évek, ketten maradunk Slim P dobos kollégával, amikor rátalálunk erre a gyöngyszemre. Ja, hogy nem kell basszusgitár, mert így is mekkora a húzása a zenének - aztán hamar rájöttem, hogy ahhoz úgy kéne tudni (első sorban) énekelni, mint ez a csákó. Úgyhogy a szövegelések átfordultak a próbán full jamekbe, improvizációkba. Nagy hatással volt rám ez az album.
https://open.spotify.com/album/7Bkup3rO1V8gxqldss07XC
Kampec Dolores - Földanya Égapa (2006)
Kb. 2009 táján járhatunk, amikor sűrűn vagyunk megtalálhatóak a szegedi Jazz Kocsmában. Rengeteg olyan koncertet hallgattunk meg, melyek szélesítették a látómezőnket Grencsótól (free jazz) a Kampecig. Egy nagyon szép koncertélményem van ezzel az albummal, melyet a Kampec Dolores olyan színvonalban prezentált nem túl színjózan személyiségemnek, hogy szörnyű.
https://open.spotify.com/artist/1d9pmuN0wrYJRk6zc2roU4
Colour Haze - Tempel (2006)
Amikor felfedeztem ezt a lemezt, rájöttem, hogy ma is csinálnak blues-t, stoner rockot az emberek. Teljesen bevont a stoner szcénába, nagy hálával tartozom, hogy megtalálhattam. Azóta is ebben mozgok, "itt élem világom". Earthless, Blues Pills, Graveyard, Radio Moscow stb. stb.
https://open.spotify.com/album/5KuXPHPuYVisNCwUgunWG5
Akkezdet Phiai - Kottazűr (2010)
Van nekem egy panelproli-repper-énem, ezt mozgatta meg könnyen ez az album. Okés, hogy Belga meg Ganxsta Zolee és a Kartel (így kell írni?, a "Jégreteszlek" albumot vágom egyébként kívülről kb.); de Akkezdet az más. Ez líra meg kórkép meg korkép meg magyar valóság meg ritmus meg globális valóság. Egy csipetnyi prosztósággal, de még pont csak kisujjból, stílusosan. Szóval nagyon inspiráló ez az album, a magyar hiphop egy nagyon fontos mérföldköve.
https://open.spotify.com/album/7pCqYMC4YxLtikdQKRRpGX
Ferenczi György és a Rackajam - A rackák világa (2015)
Világszínvonalú magyar akusztikus blues/funk formáció. Van olyan, hogy akusztikus rock'n'roll? Hegyalján láttam élőben, nagyon nagyot ütött, full profi mind hangszerelésben, mind zeneileg. Azóta volt szerencsém többször látni őket, és a legdurvább, hogy mindig tudják hozni az adott színvonalat. Magyar népballadák, magyar költők versei, saját szövegek és minden, ami megmozgatja az ember lelkét. Ráadásul kürt viszi a basszust, nagyon akadtam rajta.
https://open.spotify.com/album/57vZmitsYb5H1EutsXRdsU
Sleep - Dopesmoker (1998)
A stoner metal világát ismertette meg velem, innentől kezdve érdekel a doom és a rokon műfajok, és nem ijedek meg egy modern torzított gitárhangtól. Be kell vallanom, nehezen emésztettem meg, de mire megemésztettem, nagy kedvencemmé vált. Az együttes hangzása és zenei világa összetéveszthetetlen, és szorosan összefonódott a stoner rock és metal fogalmával. Kb. annyira korszakalkotó a történet, mint a Black Sabbath, amit ugyancsak imádok. A Sleepet hallani egyszer élőben valószínűleg vallásos élmény lenne.
Drop out of life with bong in hand,
Follow the smoke toward the riff filled land
https://open.spotify.com/user/kevinkosits/playlist/7CVY0laDPVYPmRqq5Rs91O
Naxatras - Naxatras (2015)
Volt szerencsém élőben látni őket 2017-ben, Oromon, a Malomfesztiválon. Nagy koncertélményt nyújtott ez a blues-os, stoneres hangzású görög együttes. Nem sokszor találkozom olyan koncerttel, ami teljes egészében az én ízlésvilágomat és fülemet kényezteti, de ez olyan volt. A 3. másodperctől az utolsóig teljesen rá voltam akadva a történésekre. Nagyjából ennek az albumnak a dalait adták elő, teljesen autentikusan, úgy, ahogy az albumon is hallható.
https://open.spotify.com/album/2icXIdPkODfqWX2aU2vq5O
All Them Witches - Lightning at the Door (2013) 
Legújabb felfedezettem talán legjobb lemeze, koncepciója. A szövegek költészeti magasságúak, olyanok, mint valami fátyolos emlék, amit valaki egy lázálomban mesél.
Charles William
To the stone
I am so far from home
And I can no longer go with you
I have left my only son
And he is so all alone
Tell me
What is a grown man to do?
Mindezt az egyik legvagányabb blues rock-kal, stonerkedéssel fűszerezve, amit valaha hallhattunk. Mindegyik lemezük egy külön trip egyébként, mindegyik kicsit más, most ennél "tanyázok" egy ideje.