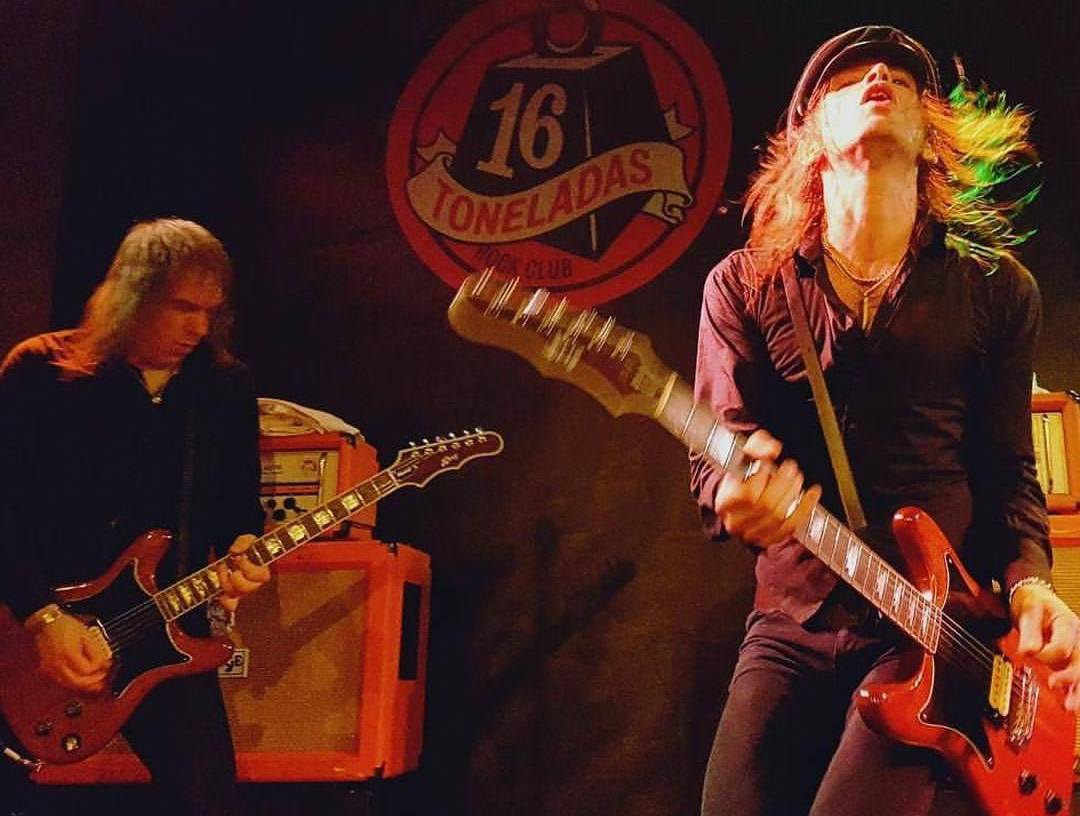 A Hellacopters újjáalakulásával megsokszorozódtak Nicke Anderson munkái az elmúlt időszakban, így talán érthető, hogy a várva várt Imperial State Electric nagylemez megjelenése még csúszik. A svéd garázs rock csapat azonban az utóbbi időszakban számos országban koncertezette a 2016-os All Through The Night nagylemezt. A koncertek legjobb dalait egy csokorba gyűjtve a srácok kiadtak egy 23 darabból álló Live albumot, mely a keresztségben az Anywhere Loud címet kapta.
Volt alkalmam nemrégiben élőben átélni az Imperial State Electric hihetetlen energiával túlfűtött koncertélményét. Nyugodt szívvel mondhatom, hogy élőben lepipálják a lemezen nyújtott önmagukat Andersonék, így személy szerint rettenetesen örülök, hogy egy újabb live cuccal rukkoltak elő.
A bécsi Viper Room-os bulin fogalmazódott meg bennem, hogy mennyire komoly nyitódal is az It Ain't What You Think... A Hellacopterses időket felidéző mocskos riff egyszerűen beszippantja az embert. Mondanom sem kell, hogy azonnal libabőr és égnek álló szőrszálak jelennek meg az ember karján. A legújabb lemezt nyitó Empire of Fire is a fejrázós energikus dalokat erősíti, azonban itt valahogy kimaradt a stenk belőle, kicsit fáradtnak érzem, a Déja Vu-vel egyetemben. Mindenesetre egy erős kezdést mutat a cucc.
A változatosságot az új lemez nyugodtabb dalaival hozzák azonban az Imperial teljes, négy lemezes diszkográfiájának nagyágyúit megkapjuk élőben. De itt nem ám csak szimplán élőben játszott dalokról van szó. Tetszenek a dalok a csempészett ikonikus dallamok, így a Redemtion's Goneban felcsendülő Lynyrd Skynyrd és Blue Öyster Cult betétek, vagy a Faustian Bargainben  felcsendülő Black Sabbath klasszikus, a Faires Wear Boots, de a lemezt záró Throwing Stonesban is hallhatjuk pont Nicke és a Hellacopters egyik slágerét, a Gotta Get Some Action-t . A svéd csapat koncertjein a feldolgozások is szerepet kapnak. Ezen az anyagon a punk ikon, a Dead Boys talán legnagyobb művét, a Sonic Reducer-t gyúrta saját szájízére a stockholmi bagázs. A dal alapból hihetetlen energiákat hordoz, így azonban azt gondolom, pakoltak még rá egy lapáttal, és a basszusgitáros Dolf hangja további különlegességet szolgáltat a darabnak. Aztán itt van még nekünk a This Is Rock 'n' Roll, ami a hetvenes évek második felének egyik ismert belga garage-punk alakulata, a The Kids egyik legismertebb darabja.
Nos, lássuk! Nagyon tetszik ez a cucc, maximálisan visszaadja egy ISE koncert hangulatát, az utómunkálatokkal is meg vagyok elégedve, úgy szól a cucc, ahogy azt elvárjuk tőle. A setlistbe már belekötnék, úgy vélem egy Guard Down, vagy egy Lord Knows…, de egy Rock Sience is simán elfért volna még a repertoárban. Ezektől függetlenül rettentően örülök ennek a lemeznek és ajánlom mindenkinek, mert az utóbbi idők egyik legjobb live cucca! Nah pacsi!
Sebők Tamás