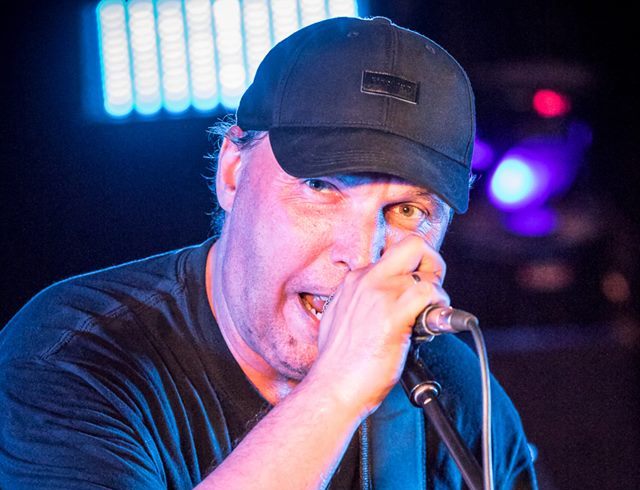 Köszönöm a lehetőséget, hogy írhatok azokról az albumokról, amik jelentős hatással voltak – és vannak – az életemre. Be kell vallanom, hogy elég lassan született meg ez az írás, ennek pedig az volt az oka, hogy először túl sok lemez került fel a listámra, és be kellett látnom, hogy jócskán húznom kell belőlük. (Hiába jött a nyuszi, hogy Medve, húzzál le engem a listádról! – az én esetemben ez egyáltalán nem volt ilyen egyszerű…) Végül nem kevés vívódást követően sikerült emészthető méretűre szűkítenem a kört.
Én még ahhoz a generációhoz tartozom, akik teljes albumokat hallgattak és gyűjtöttek. Ehhez az avítt szokásomhoz azért ragaszkodom még ma is, mert egy-egy album egy zenekar adott korszakát jellemzi, és minden dalnak története van. Most nem a szövegekre gondolok, hanem inkább "környezetre", azaz a hangzásra (hol is tart a stúdiótechnika akkoriban, amikor a szóban forgó album megszületett), a dalszerkezetekre és játékstílusra (hol tart a zenekar zenei fejlődésben és/vagy az önpusztításban, ők diktálják a "divatot" vagy csak követik azt), a tagcserékre vagy állandósult felállásra (friss vér, vagy épp egy hullámvölgy jön) és még sorolhatnám. Mindez egy-egy pillanatkép az állandóan változó világról, szóval számomra nagyon izgalmasak…
Most pedig következzenek azok az albumok, amik fenekestől forgatták fel az életemet, és külön öröm számomra, hogy ezzel biztosan nem vagyok egyedül, sőt…
AC/DC – Back in Black (1980)
Ez volt a legelső bakelit, amit megvettem, és nagy szó volt akkoriban, hogy ezt itthon tudtam beszerezni egy állami könyvesboltban. Amikor hazavittem, és feltettem a lemezt, olyan elementáris hatással volt rám, hogy egy életre meghatározta, milyen zenéket fogok hallgatni, és azonnal elhatároztam, hogy ennek az egésznek tevőlegesen is részese akarok lenni, eldöntöttem, hogy zenélni akarok. Eredetileg dobos akartam lenni, de nem volt pénzem dobra, ezért a bátyám akusztikus gitárját kezdtem el pengetni…
Metallica – Kill 'Em All (1983)
Ezzel a lemezzel metal történelmet írt a Metallica, a suliban mindenki azonnal dobott egy hátast tőle, és kézről-kézre járt ez a lemez. Annak idején nem voltam nagyon oda a punk zenékért, de metal keménységének és a punk gyorsaságának ez a keveréke, ami a legelső Metallica albumon hallható, valóban sorsfordító volt számomra. No meg ott van még Cliff Burton hihetetlen bőgőszólója, a "(Anesthesia) Pulling Teeth", amit – ahogy a lemezen is hallható ("Take one") – elsőre nyomott fel! Ekkor dőlt el, hogy ha sikerül összeraknom végre egy működő zenekart, akkor az csak thrash banda lehet!
Judas Priest – British Steel (1980)
A New Wave of British Heavy Metal legalapvetőbb korongja, hihetetlen kincsnek számított már középiskolás koromban, és igazi ünnep volt számomra, amikor végre "nyugati nyomású" bakeliten is sikerült beszereznem. Mind a mai napig gyakran hallgatom, ebben az időszakban a JP mérföldekkel a legtöbb metal banda előtt járt. Alapmű!
Iron Maiden – Killers (1981)
A második Vasszűz album, DiAnno hattyúdala, de számomra ez a Maiden alapvetés. Teljesen egyedei, semmi mással nem összehasonlítható, izgalmasan sötét hangulata van, és ennek köszönhetően nem volt véletlen, hogy ebben az időszakban a Maiden és a Judas volt a két zászlóvivő NWOBHN vonalon. Nagy csapás volt, amikor Paul-t kitették a bandából, de aztán Bruce Dickinson (mi csak Wilkinsonnak hívtuk :D ) beírta magát a metal történelembe, ám ettől még a Killers maradt a kedvenc Maiden lemezem.
Status Quo – Whatever You Want (1979)
Egyik legkorábbi rock/rock'n'roll élményem ez a lemez, kisgyerekkén azonnal beleszerettem a lüktetésébe, lazaságába, természetességébe. Nyári szüneteken át, vasúti terepasztal építése közben orrba-szájba ezt a lemezt hallgattam, illetve a rádióból felvett Quo válogatást. Bár eléggé bekeményítettem később, de ez az angol csapat mind a mai napig a kedvenceim közé tartozik. Nagyon örültem, amikor pár éve újra összeállt a klasszikus felállás, és így nyomták le a búcsúturnéjukat, az viszont elszomorított, hogy Rick Parfitt – aki a többek között a Whatever You Want album címadó dalát is énekli – 2016-ban elindult az égi turnéra.
Ozzy – Blizzard of Ozz (1980)
Az alkohol és a narkó "jótékony" hatása… Ha Ozzy nem olyan, amilyen, akkor nem rúgják ki a Black Sabbath-ból, és Sharon nem talál rá valami rossz hotelszobában, és nem születik meg a szólópályára "térített" Ozzy klasszikus albuma a Blizzard of Ozz sem. De megszületett, és azóta is fanatikus Ozzy rajongó vagyok, és maradok is. Szerintem ezt a lemezt nem lehet überelni – bár nagyjából ez a szint pl. a Bark at the Moon is -, de olyan magasan van itt a léc, hogy ha választanom kell, akkor a Blizzard a nyerő. Aki nem ismeri ezt az albumot, az nem sokat tud a metal zenéről…
Van Halen – Van Halen (1978)
1978-ban Eddie Van Helan egy rövidebb, mint két perces instrumentális dallal felrobbantotta a kemény rockzene világát. Az "Eruption" valóban kitörő lelkesedést váltott ki szerte a világon, én is megőrültem a "tapping" újszerűségétől, fénysebességétől és – mégis – kristálytiszta hangfolyamától. Eddie olyasmit talált ki, amitől megremegett az egész rock világ. És mindemellett – amúgy nem mellékesen – a debütáló albumon minden szám fantasztikusan jó!
Ramones – It's Alive (felv. 1977, kiad. 1979)
Egy magnókazettán jutott el hozzám, és először nem is hittem el, hogy ennyi dal van rajta… Aztán amikor betettem a magnóba, és megszólaltak a "nyúlfarknyi" hosszúságú, ám durván sodró, és teljesen egyéni hangzású szösszenetek, már nem volt megállás, azonnal kedvencem lett. Különösen tetszett, hogy nem szaroznak az egyes dalok között, alighogy vége lett az egyiknek, már számolnak is be, és ezerrel tolják tovább! Említettem, hogy nem voltam nagyon oda a punk muzsikákért, de azért volt néhány kivétel, és a Ramones ezek között a vezető helyen állt és áll ma is. (Egyébként ma már jóval több punk jön be nekem, mint anno.)
Motörhead – No Sleep 'til Hammersmith (1981)
Elementáris hatással volt rám, osztálykirándulásokon mindig a leghátul ültünk a buszban, és Mátrai Zoli barátom rádiós magnóján orrba-szájba ezt a koncertalbumot hallgattuk. Ikarusz busz plusz monó rádiós magnó, gondolhatjátok, hogy szólt ez az egész, de minket ez nem érdekelt. Mocskos volt, szétfeszítette az energia! Az "Iron Horse / Born to Lose" élő változatába azonnal szerelmes lettem, amikor ezt a változatot hallgatom, mindig olyan érzéseket kelt bennem, amik semmihez nem hasonlíthatóak.
Atomic – Atomic (1994)
1994-ben jött ki ez a CD, és egyértelműen sorsfordító volt számomra, mert a kis svájci független kiadó gondozásában megjelent album azt jelentette, hogy végre megvalósult a legnagyobb álmom. A Szilágyi Tamás által alapított Atomic tagjaként tényleg álomszerű volt nekem az, hogy többéves görcsölést és kudarcot követően, hogy itthon kiadják a lemezt, kintről kaptunk ajánlatot. Amikor aláírtuk a lemezszerződést, majd nem sokkal később, amikor végre saját kezembe foghattam a CD-nket és a műsoros kazettát, nos, az csúcspont volt az életemben. Ekkor úgy tűnt, hogy nincs megállás…