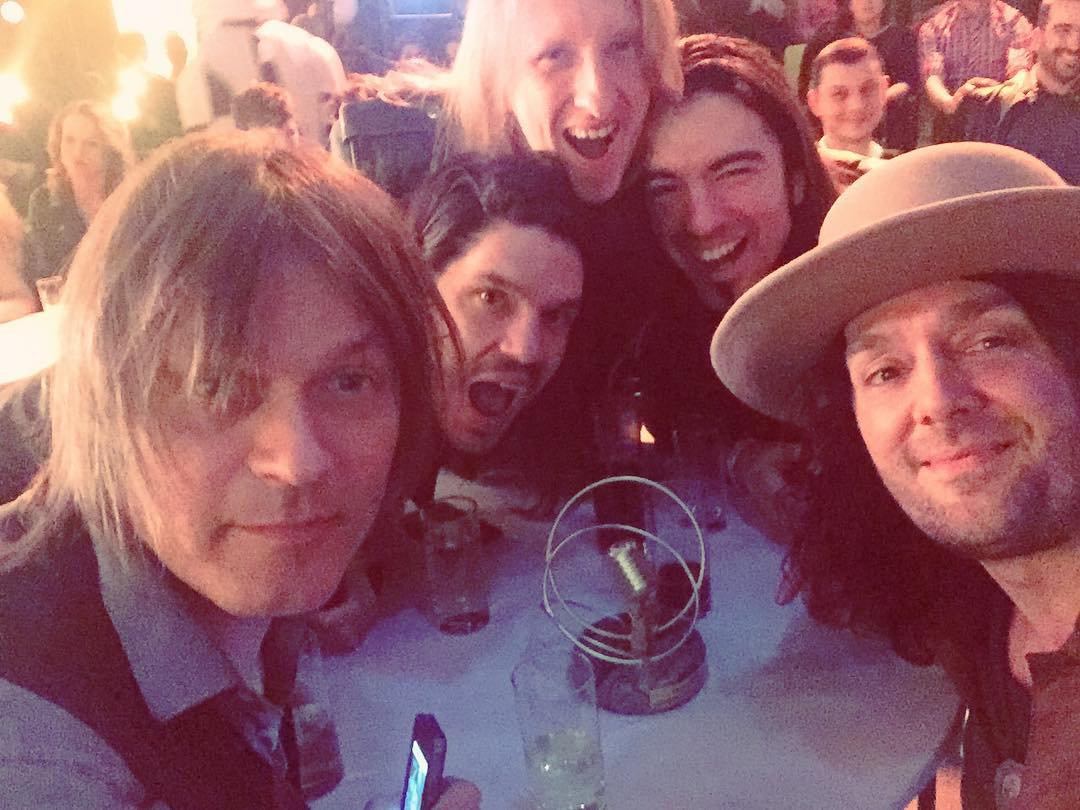 Tegnap este zajlott le a "magyar Grammy", vagyis a Fonogram, ami évről évre megrendezésre kerül , gyakorlatilag a hazai zenei élet krémje gyűlik össze, és a szakma adományoz egy "visszajelző" elismerést az arra érdemeseknek. És bár a helyszínen készült index videóban Eckü érzékletesen lefestette a hazai helyzetet (" a magyar zenei szakmai olyan kicsi, mint a faszom".- de azért mégis csak ez a legnívósabb ilyne esemény itthon. 
Egy "old timer" zenerajongó számára különösen örömteli lehetett nézni a tegnapi díjátadót, hiszen annak ellenére, hogy a rock műfaj itthon sokak szerint egyre inkább háttérbe szorul, a szakma mégis mindig megtalálja a módját, hogy ezeket a zenészeket, és zenei irányzatokat -ha csak egy estére is- de reflektorfénybe helyezze.
A '60s és '70s világát most már világszinten képviselő Ozone Mama az elmúlt években kétszer is Fonogram nyertes lett, tegnap este pedig a szintén hasonló zenei világot képviselő "kalapos rockerek", a Peter Kovary & The Royal Rebels lett a "the winner is....". 
(ezúton is gratulálunk a srácoknak, nem véletlen, hogy nálunk is sokszor került említésre tavaly a debüt lemez, a Halfway Till Morning, de a Grungery.Hu hasábjain is egyfajta szerkesztőségi kedvenc volt, annak ellenére, hogy nem kifejezetten a '90-es évek borongós világát idézték. 
A Deep Glaze pszichedelikus rockot játszó csapata is befért a jelöltek közé, az indie-brit vonalon mocorgó Gustave Tiger nyert is az "az év hazai alternatív vagy indie-rock albuma vagy hangfelvétele" kategóriában. 
Ami pedig hab volt a tortán, hogy a díjátadó fináléjában az idehaza teljesen "testidegen" southern rock banda , az Asphalt Horseman léphetett a deszkákra, hogy egy Omega feldolgozás mellett két saját daltt is megdübörögtessenek FŐMŰSORIDŐBEN, a magyar médiában, 2018-ban. 
Nekem már-már szürreális, ámde örömteli élmény volt, és gondolom nem én vagyok az egyetlen rockrajongó aki ezt érezte.
Érdekes módon nem telefonált be senki, hogy tiltsák le a műsort, nem volt "elkapcsolási faktor"  úgyhogy a médiában dolgozó szerkesztőket ezúton bátorítanám arra, hogy csak így tovább, bátran, a nézők/hallgatók nem fognak kiszaladni a világból egy kis torzított gitártól meg csörömpölős rock and rolltól.
Ez egy gyors vélemény, pillanatkép arról, hogy mit gondolok a Fonogramm kapcsán a hazai rock helyzetéről, de természetesen minden kategóri óa  jelöltnek és díjazottnak (nagy pacsi Zolee bácsinak és a Vörös Andris vezette "Ördögöknek".
Live Long and Prosper!
Kiss Ákos