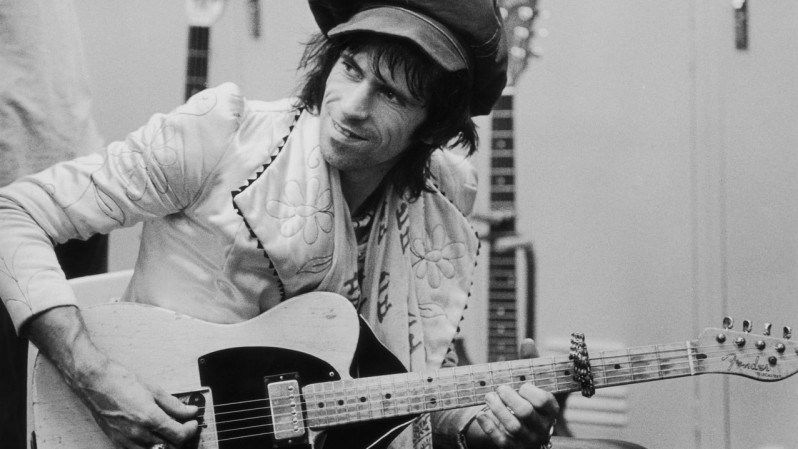 Egyszer azt mondták, hogy ez egy WC deszka húrokkal. A Fender Telecaster egyáltalán nem aratott osztatlan sikert megszületését követően, idővel azonban a country, blues, rock, ma pedig már szinte minden rockzenei műfaj alapvető hangszerének tekinthető.
De honnan is indult az egyébként első tömörtestű elektromos gitárként teret hódító hangszer? Ehhez vissza kell ugranunk az időben jó pár évtizedet, az 50-es évek elejére. Ekkor kezdődött, az akkor még Esquire (1 híd hangszedős tele), valamint a kettő hangszedővel ellátott testvére a Broadcaster sorozatgyártása. A történet azonban korábbról indul, hiszen Leo Fender már a negyvenes években elkészítette a Broadcaster prototípusát, azonban a Gretsch cég ekkor feltette a kacsóját, hogy kérem nekünk, már van egy dobszerkónk, ami a keresztségben szintént a Broadcaster nevet kapta. Ettől a pillanattól született meg a Telecaster.
Itt rögtön van egy érdekes sztorink, méghozzá Fred Gretsch első reakciója a Broadcaster láttán. Mindkét zeneipari nagyágyú (Gretsch és Fender) részt vett az 1950-es Music Trade Show-n, ahol Fred egészen elképesztőnek találta a tömörtestű gitárt. "Mi az a cucc? A csónakot lehet vele irányítani, vagy a legyeket lehet vele agyoncsapni" – mondta cinikusan? Akkoriban valószínűleg még ők maguk sem gondolták, hogy történelmet fognak írni a zeneiparban. A Telecastert manapság egyszerűen csak úgy jellemzik, hogy egyszerű, mint egy faék. Puritán felépítése, letisztultsága miatt vált megannyi zenész kedvencévé. És akkor jöjjön néhány sztori a gitárral kapcsolatban.
Az egyik például a Led Zeppelin gitárosához, Jimmy Pagehez kötődik. Jimmy Page: Élet a gitárok között c. írásunkban már bemutattuk Page első telecasterét, amit még maga Jeff Beck adott neki a Yardbirds-ös időket követően. Ez a feltűnő, sajátos viseletbe bujtatott Tele legendássá vált, hiszen a komplett Led Zeppelin I. lemezen hallhatjuk. Azt viszont már kevesebben tudják, hogy az ikonikus angol zenekar egyik legismertebb balladája, a Stairway To Heaven gitárszólóját is ezen a Telecasteren játszotta fel Page, a Led Zeppelin IV rögzítésekor.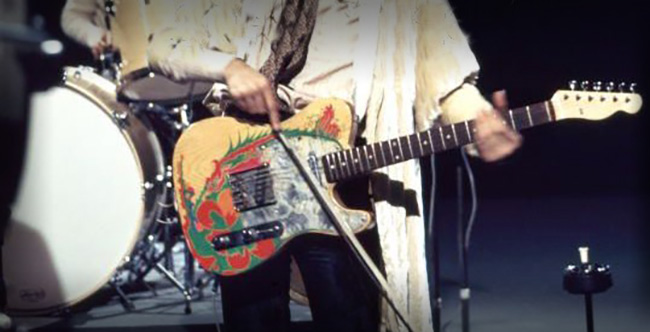 A gitárról az másik nagy mágus, Keith Richards is megosztott pár gondolatot egy interjúban.
 – Valamikor '67 környékén kerültem kapcsolatba a telékkel, amikor nem tudtam, mit is kezdjek magammal, ezért elkezdtem kísérletezni a hangolásokkal. A nyílt hangoláshoz nagyon passzol a Telecaster. Magam sem tudom miért, de ez így van!  A legtöbb gitáros a slide miatt használt open hangolást, én viszont ritmusgitározásra akartam használni. A telében meg volt az a száraz, ritmusos, teliakkordos dolog, amit kerestem. Ekkor szerettem meg igazán a hangszert és később is hű maradtam hozzá. Ha szélesebb teret akartam kölcsönözni a hangzásomnak, akkor vettem egy Humbuckeres Telét. Kiszolgálnak ezek a hangszerek, megannyi Telecasterem van – emlékezett vissza a Rolling Stones gitárosa.
Ugrojunk egy kicsit az időben, hiszen mára a Telecaster, a húrokkal felszerelt wc deszkából ikonikus hangszerré érett és a modernebb rockzenei világban is előszeretettel használják.
Richie Kotzen neve szinte már egybe nőtt a Telecasterrel, az amerikai gitáristen megjárta már a Mr. Big-et, a Poison-t, jelenleg szólózenész, valamint a The Winery Dogs nevű szupergroupban tépi a húrokat Mike Portnoy és Billy Sheehan társaságában Sajátos kialakítású japán Custom Telecasterének két DiMarzio (B: Chopper T, N: Twang King) ad egyedi hangzásvilágot. A gitáros az alábbi videóban részletesen bemutatja hangszerét, melyben egy mikrokapcsolóval ellátott beépített hangoló és egy Drop D "váltó" is helyet kapott a hangszer fején. Ezek a specifikációk, mind demonstrálják számunkra, hogy lehet a világ egyik legegyszerűbb hangszeréből egy sokoldalú, de mégis könnyen kezelhető lead gitárt kapni.
És hogy lehet erre még egy lapáttal tenni? Arról akár Jim Root, de John 5 is tudna mesélni, mi azonban egy fiatal zsenit választottunk. Jonny Lang egy újabb szintre emelete a Custom Telecaster fogalmát. Egy interjúban úgy fogalmazott, Thinline Telecasterével tiszteletét szeretné kifejezni zenei hősei: Albert Collins és Tab Benoit előtt. A gitárba 3 Bill Lawrence humbucker hangszedő lett beleszerelve. A juhar fedlap és az F-lyuk csak további szépséget kölcsönöznek Jonny hangszerének.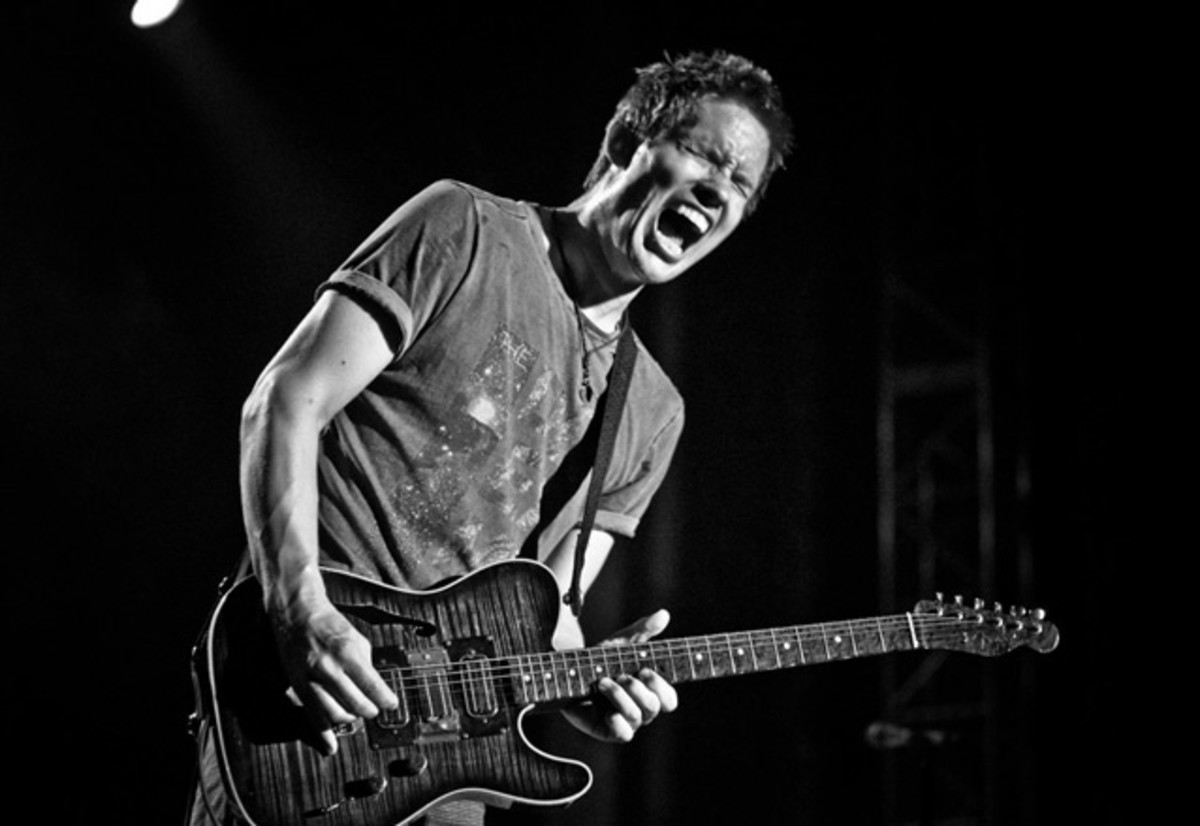 A Telecasteresek Magyarországon
Nagy Ádámot, a Roy és Ádám gitárosát leginkább a magyar Richie Kotzenként tudnám jellemezni. Hosszú évek óta elkötelezett Telecasteres, és egy korábbi interjúban rámutatott, őt is a tele egyszerűsége fogta meg. – Szinte szerelmes vagyok a Telecasterekbe, pont a gitár egyszerűsége miatt. Minden a kezemre illik, minden beállítást ismerek. Nagyon könnyű kezelni a gitárt, de ettől függetlenül többféle hangot tud előfacsarni belőle az ember. Nyilván vannak határai, de tökéletesen megfelel az én zenei elképzeléseimnek, és amellett sem mehetünk el szó nélkül, hogy egy nagyon szép gitárról beszélünk.
Kiss Tibor, a Quimby frontembere a Select Guitars interjúja során árulta el, hogy mindig is a vintage gitárok pártján állt. Bár már szinte eggyé vált a piros Gretsch gitárjaival, a Telecasternek mindig lesz helye a szívében. Fehér Teléjét, a Quimby menedzserével közösen építették meg. Ahogy Tibi az interjúban mondja, mindig is tetszettek neki a telecasterek, de a régi gyártmányok irreálisan drágák voltak, így saját gitárt készítettek. Tibi hófejér Custom Thinline teléje egy kőris testből és natúr nyakból áll össze, bigsbyvel szerelt és a "szíve" két Lindy Fralin hangszedő.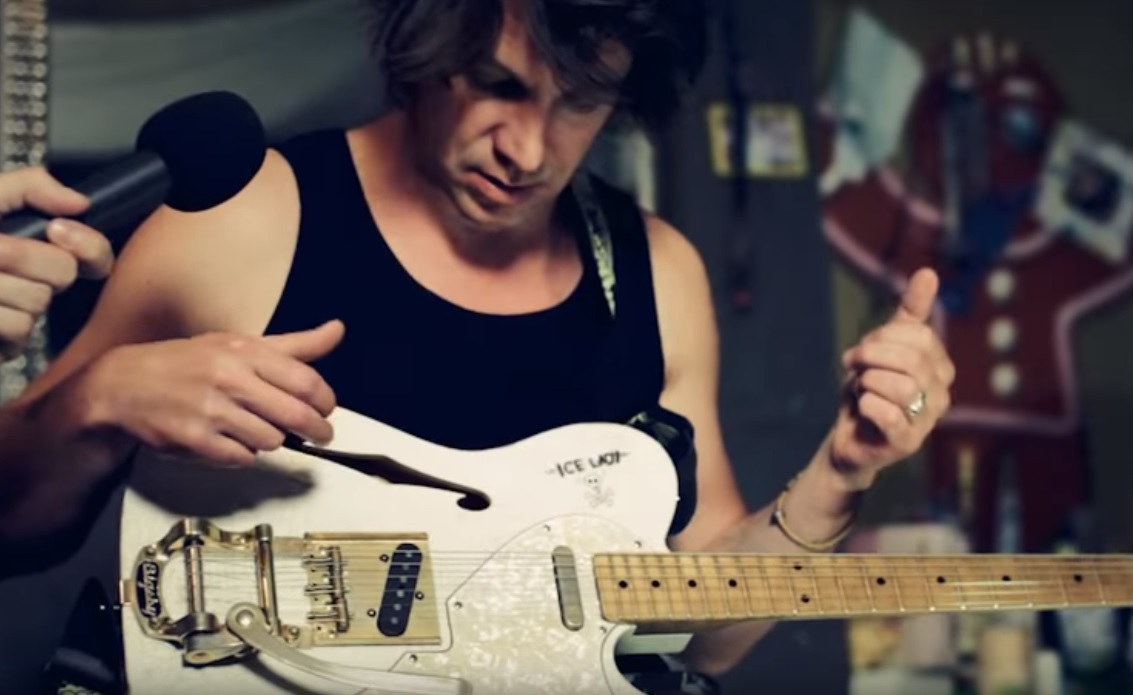 Pulius Tibit, a Supernem axeman-jét is kifaggatuk telemániájáról, aki készséggel elmondta véleményét. – Az egyik legkorábbi, legletisztultabb hangú és formájú hangszer a tele. Történelme van. Pont az egyszerűsége miatt olyan nagyszerű . A hangja nagyon 'attackos', mind a három pick-up állás fantasztikus. A rocktól a countryig, a bluestól a jazzig. Univerzális hangszer. Supernemben is a fő hangszeremmé vált, mert sokkal jobban kiszól a zenénkből, mint eddig bármelyik hangszerem, miközben mégis végig homogén marad.
Egy kicsit hosszadalmas lett volna mindenkiről szót ejtenünk, így az írás most véget ér, a továbbiakban azonban beszéljenek a képek, ugyanis összegyűjtöttünk nektek egy galériát a világ legnagyobb Telecaster ördögeiből. Ezzel zárjuk cikkünket!
Sebők Tamás