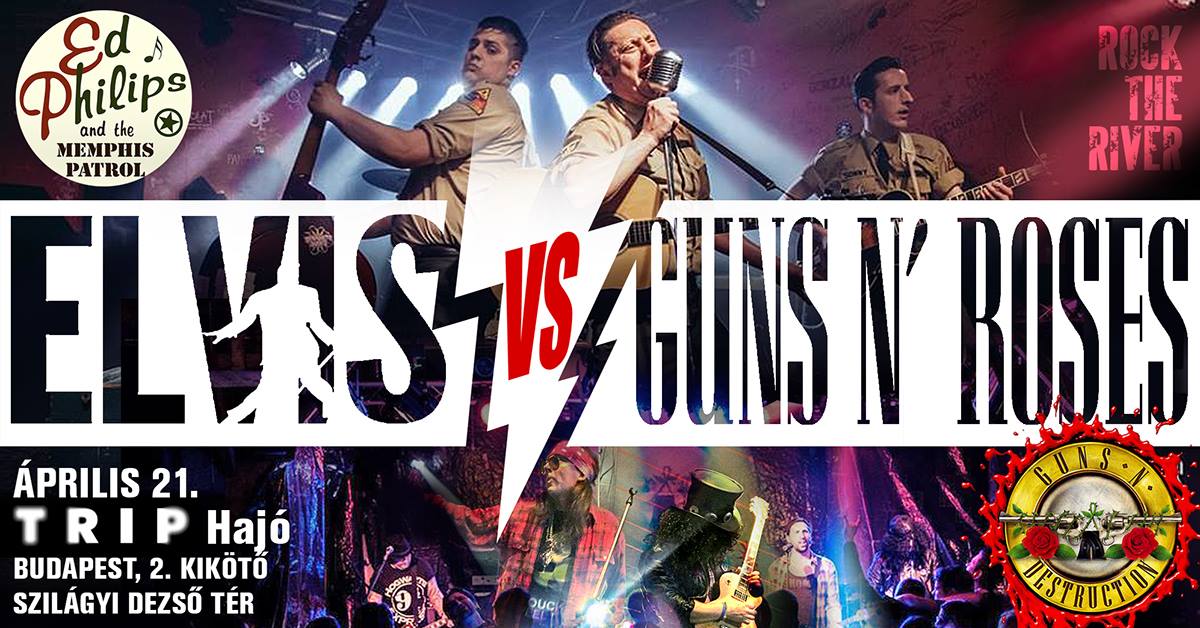 Nem mindennapi eseménnyel rukkolt elő az Európa- szerte nagy sikerrel turnézó - Elvis Presley dalait hitelesen, ugyanakkor mégis újszerű felfogásban előadó - rockabilly banda a budapesti Ed Philips and the Memphis Patrol.
A srácok április 21-én egy különleges időutazásra invitálnak mindenkit, amely során a rock and roll két nagyágyúja Elvis és a Guns N' Roses elevenedik meg a színpadon egy monumentális show keretében.
RÉSZLETEK:
Helyszín: TRIP Hajó – Budapest, 2. kikötő, Szilágyi Dezső tér 1011
Időpont: 2018. április 21.

Program:
20.00 – Teremnyitás
21.00 – Ed Philips and the Memphis Patrol
22.45 – Guns N' Destruction - Guns N' Roses tribute band Hungary
(A koncert Facebook eseményéhez katt a Flyerre!)