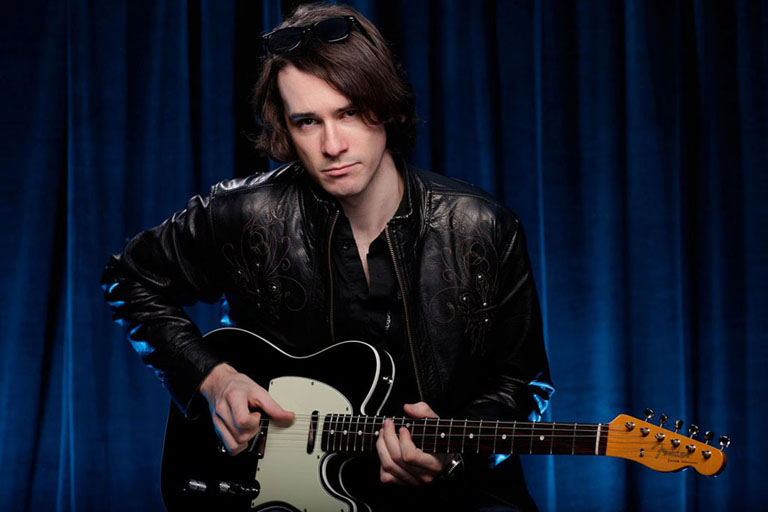 Bár még csak a harmincas évei elején jár, mégis rengeteg zenei díjat tudhat a zsebében Ryan McGarvey, aki immár harmadik alkalommal érkezik Budapestre. A tehetséges amerikai blues-rock gitáros a közönség szeretetén és rajongásán túl a szakma legnagyobb neveinek elismerését is kivívta már zenéjével. Május 1-én harmadszor  koncertezik Budapesten, mely eseménynek az Analog Music Hall ad otthont.
Ryan McGarvey 1986. október 30-án az új-mexikói Albuquerque városában született. A zenével szülei lemezgyűjteménye révén ismerkedett meg: a klasszikus rock nagyjain nőtt fel, majd belecsöppent a blues zenébe. Eleinte Robert Johnson, Elmore James, John Lee Hooker, B.B. King, Albert King és Freddie King felvételeit hallgatta, késöbb olyan kortárs blues zenészek muzsikájába szeretett bele, mint Kenny Wayne Shepherd, Chris Duarte és Joe Bonamassa. Első sikerét 2006-ban a Guitar Center szervezésében évente megrendezésre kerülő Guitarmaggeddon: Next King Of The Blues verseny megnyerésével érte el. A rákövetkező esztendőkben megszámlálhatatlanul sok rangos díjat nyert világszerte, és a legnagyobbak elismerését is begyűjtötte, hisz Jeff Beck, B.B. King és Joe Bonamassa is felfigyelt rá. Pályafutása egyik legnagyobb sikerének tartja, hogy Eric Clapton négyezer előadó közül választotta a 2010-es chicagói Crossroads Guitar Fesztivál fellépői közé. Eddig összesen három lemezt (Forward In Reserve, Redefined, The Road Chosen) adott ki, mindegyikről elmondható, hogy csakis saját szerzeményei szerepelnek rajta.
Jelenleg új albumán dolgozik és első koncertlemeze is hamarosan megjelenik. A hónap végén Európa-turnéra indul, mely keretén belül immár harmadik alkalommal hazánkba is ellátogat. A budapesti Analog Music Hall-ban megrendezésre kerülő koncerten McGarvey társai Logan Miles Nix dobos és Carmine Rojas basszusgitáros lesznek. Ez utóbbi zenész sokáig Joe Bonamassa együttesében játszott, de dolgozott Tina Turner, B.B. King, Stevie Wonder, Eric Clapton, Al Green, Herbie Hancock és David Bowie oldalán is.
Jegyek elővételben kaphatók a TIXA.HU online rendszerében 3500 Ft-os áron, továbbá a koncert napján személyesen a helyszínen: 4500 Ft. Korlátozott darabszámú színes, nyomdai jegyek is vásárolhatók Budapesten: személyesen a koncert helyszínén, a Musicland lemezboltban illetve a HangszerPlaza áruházban.
További részletek a koncert Facebook oldalán // www.ryanmcgarvey.com
Ryan McGarvey - gitár, ének
Carmine Rojas – basszusgitár, vokál
Logan Miles Nix - dob