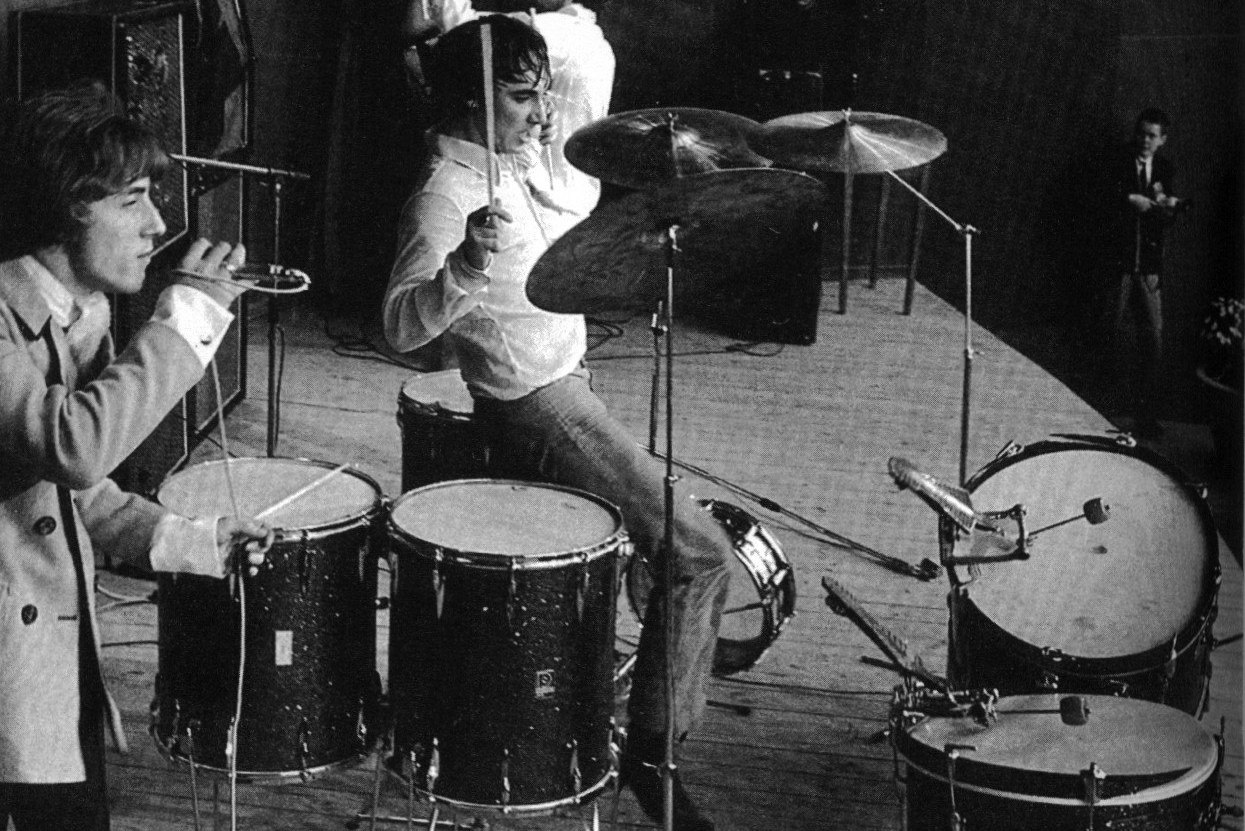 1978. május 25-t írunk. Keith Moon, a The Who dobosa a szokásos rutinban, azonban mégis kicsit feszült hangulatban készül az aznapi előadásra. Hogy miért? Az izgatottságnak több oka is van. Egyrészt a Who két éve nem adott koncertet, másrészt most hazai terepen, dél-kelet Anglia egyik leghíresebb filmstúdiójában, a Shepperton Studiosban kell a legtöbbet kihoznia magából a zenekarnak, a The Kids Are Alright c. dokumentumfilm felvételeinél.
Ahogy eljön a pillanat, Keith beül a dobok mögé, sóhajt egy nagyot, és a tőle megszokott módon, elementális energiával veri szét a cuccát. Ugyanúgy, ahogy azt egykoron többtízezres stadionokban, most egy maroknyi közönség előtt.
A feszültséget csak tovább növeli Jeff Stein, a rendező, aki nincs megelégedve a 'Won't Get Fooled Againnel'. A befejezésnek, a lezárásnak, a nagy csattanónak szánta a dalt, ám a srácok mindenféle extázis nélkül fejezik be azt, majd síri csendben vonulnak le a színpadról. Stein emiatt újra eljátszattja velük az egészet, így rendesen megizzadtak Daltrey-ék a nap végére. Ám az egész történet jó irányba haladt, senki sem gondolta volna, hogy négy hónap múlva mindez szörnyű véget ér.
Nagyon jó érzés volt, hogy újra együtt voltunk, de mindezzel hatalmas nyomás nehezedett a vállunkra. A legrosszabb, hogy viszonylag hosszú ideje nem találkoztunk. Akkor azt kívántam, bárcsak pár héttel korábban összeültünk volna. Így nem lett volna ilyen feszült az egész – mondta el a felvételek után Keith.
Keith Moon személyisége magában hordozta az igazi rockzenész ismérveit. A csávó, aki egy megafonnal állt ki egy amerikai szálloda ablakába és bejelentette, hogy az épületben bombát helyeztek el. Fél óra múlva bilinccsel a kezén fényképezték a helyi rendőrkapitányságon, majd egy órával később - miután óvadékkal kiengedték - újra megdolgoztatta a helyi járőröket, amikor kihajított egy tévét az ablakon. Egy másik alkalommal pedig egy autóval hajtott bele egy medencébe.
A "rosszcsávó" imidzs mögött azonban egy hatalmas zenei öntudattal rendelkező dobos lapult, aki valóban törődött azzal, hogy mi a szerepe egy zenekarban és a lehető legkomolyabban vette a zenei munkát.  
És hogy mi is a miértje hosszú sorainknak? A film egyfajta időkapszula maradt a The Who számára, ugyanis a négy hónappal később eltávozó Keith Moon utolsó fellépése volt ez a zenekarral. A film megjelenését már nem élte meg ám a "kezdeti vágott verziót" Roger Daltreyval közösen nézte meg.
Az énekes szerint Moont megdöbbentette, mennyit is változott 15 év alatt. "Egy jó kiállású srácból egy Robert Newton hasonmás lettem" – mondta magáról a dobos.
A kezdeti vágott verzióból végül az eredeti lett, hiszen Moon halála után a The Who tagjai semmilyen változtatást, semmilyen editálást nem szerettek volna az anyagon, ezzel is tisztelegve dobosuk emléke előtt.