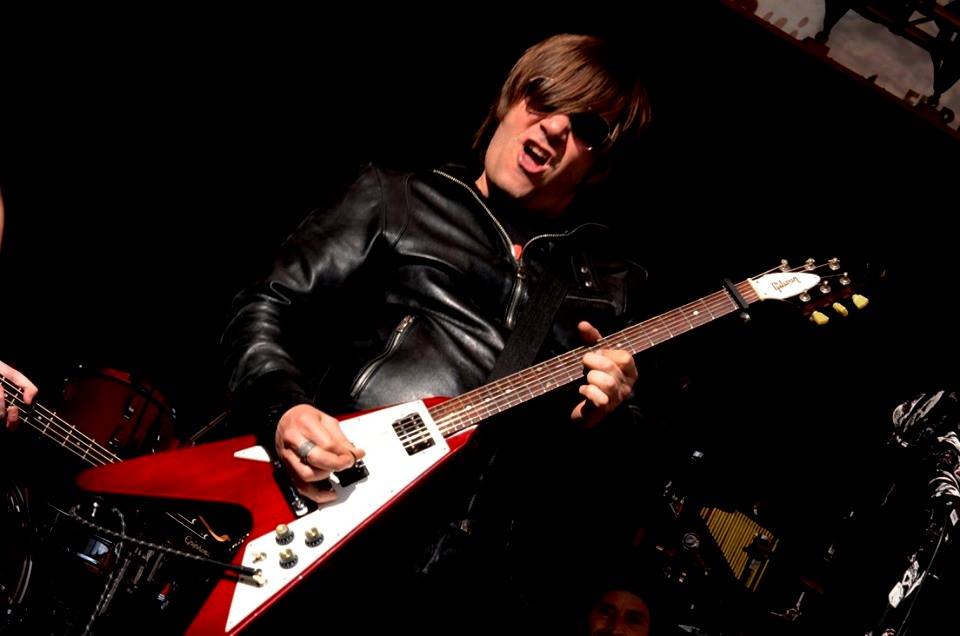 A The Trousers már "befülelést" nyújtott új Invisible Darkness című új lemezébe, hiszen három nótáról is lerántották a leplet Kőváry Zoliék az elmúlt hetekben. A lemez anyaga közben szép csendben megszületett, már csak az utómunkálatoké a szerep és hamarosan a nagyérdemű is hallhatja az ötödik The Trousers nagylemezt, melyről most a zenekar kapitányával, Kőváry Zolival beszélgetünk.
Szia Zoli! Először jött a 'You Got Me Rollin', majd a Drowning In Numbers is debütált, legutoljára pedig egy új videóval, a Dancer From The Dancerrel jelentkeztetek. Mindhárom dal az új lemezen lesz majd hallható. A Trousers jellegzetességei mindhárom dalban megtalálhatók, azonban korántsem mozognak egy síkon. Ilyen színes lesz a lemez is? 
Szerintem igen, nagyon változatos lesz! A Motörhead-es teperéstől a Motown-os lüktetésen át pszichedelikus beütésű Sabbath-os döngölésig lesz minden, sőt egy kis ős-bluesrock is befigyel majd. Persze mindezt egységes hangzással és hamisítatlan The Trousers- attitűddel hozzuk, nem lesz olyan mint egy fókusz nélküli stíluskavalkád. Bár szerintem az előző lemezek is nagyon szerteágazóak voltak, mivel nálunk nincs olyan, hogy "na akkor most ilyen dalokat csinálunk, ez lesz az irányvonal", hanem azt csináljuk, ami belülről jön. Az alaprecepten nem változtattunk, a gitárok mellett ugyanúgy lesz billentyű és női vokál, a billentyű terén egy kicsit variáltunk is, lesz például mellotron is.
"Invisible Darkness". Elég paradox jelentéssel kereszteltétek el ezt a korongot. Mit is jelent pontosan, illetve honnan jött az ötlet a címhez?
William Styron amerikai írónak van egy "Darkness visible", azaz látható sötétség című könyve, ami a depressziójáról szól. Valójában mindenkinek az életében eljöhet és el is jön egy párszor ilyen sötét, kritikus időszak, amit én nem gondolok feltétlenül rossznak vagy betegesnek. Életünk nagy részét felszínes és rövidlátó módon éljük, és pont ezek a kritikusabb helyzetek azok, amelyek rádöbbenthetnek mélyebb valónkra, rendeltetésünkre, amikor "valódivá" válhatunk. Ez a potenciál lehet az "Invisible Darkness", ami elől nem lehet, de nem is kell elmenekülni, hanem meg kell tapasztalni. A zene nagyon sokban hozzá járulhat ehhez, ahhoz is, hogy ez előjöjjön, és ahhoz is, hogy ez a helyére kerüljön. A zenének korábban megvolt ez a szerepe, gondolj bele, hogy a Day in the life a Beatlestől, a Riders on the storm a Doors-tól vagy akár az egész Dark side of the moon a Pink Floyd-tól micsoda mélységű alkotások! Persze ez a lemez nem tör ilyen babérokra, mert "ez csak rock n roll", de az elv akkor is fontos. Viccből szoktuk idézni a srácokkal a Blues Brothersből a "We are on a mission from god" (Isteni küldetésben vagyunk) mondatot. Amikor tavasszal Németországban turnéztunk, a buszban épp a Blues Brothers 2000-et néztük, a mezei sátras gospel-jelenetet, amikor is abban a pillanatban az Instagramon a Blues Brothers Official like-olta a reggel felrakott képünket, a semmiből, ugyanis nem követtük őket az Instán. Megállt az ütő bennünk :)
Mit kell tudnunk a munkafolyamatokról, illetve mikor hallhatja majd a közönség az albumot?
Elég hosszú folyamat volt. A dalok 2016-ban íródtak, 2017-ben kezdtünk demózni Csészivel, a korábbi dobosunkkal, mivel az előző lemezekhez hasonlóan ezt is az ő vezetésével rögzítettük. Utána jött a dob, az én gitárom az énekkel, Bandi (Lázár) a basszussal, Peti (Locke)a másik gitáron, Derecskei Zsolti a billentyűkön és Csányi Rita vokállal. A produceri és keverési munkát júliusban csináljuk, aztán megjelenési előkészítés és szeptemberben megjelenés. A lemezt most a Music Fashion kiadó fogja gondozni, és mindenképpen bakelit is lesz belőle. Előtte azonban még most június végén digitálisan kihoztuk a három már megjelent számot egy EP-n az ismert felületeken, egy nagyon vicces borítóval, amit a dobosunkkal, Gulyás Samuval ketten raktunk össze.
Lemezbemutató körvonalazódik már?
Igen, szeptember 28-án, Budapesten, a helyszín a Muzikum klub lesz. Egy két részes koncert lesz, az első felében lenyomjuk a lemezt, a második felében best of vendégekkel. Legalább is most ez a terv :) Utána lesz egy rakás hazai és külföldi koncert, hál' istennek azt mondhatom, szokás szerint. De erről majd úgyis értesítünk minden érintettet.
A "Dancer…" klipjét az a Szili László rendezte, akivel már dolgoztatok együtt korábban is. Rendhagyó video lett, melyben a Wattstax című dokumentumfilm "képkockái" is feltűnnek. Hatással van rátok ez a soul-funk zenei világ? Mi volt az oka, hogy a Stax irányába fordultatok?
Az ősi soul-funk folyamatosan jelen van a Trousers zenei világában. Már az első ismert dalunk, a Blood for you is a Motown-ritmikára épült. A 2010-es Soul machine lemez már a címében is utalás a soul-ra, az olyan dalok, mint a Disconnect, a Revelation vagy a címadó világosan mutatják ezeket a hatásokat. A 2015-ös Mother of Illusion legismertebb dala, a Hysterical route is vérbeli funk, a Sonic desert eleje pedig teljesen blaxploitation-jellegű. A koncert-intrónk egy Isaac Hayes-dal. Imádom a 60-as-70-es évek soul-funk zenéjét, a Wattstax film pedig egyszerűen hatalmas, hátborzongató. A "Dancer from the dance" c. dalhoz tökéletesen illenek azok a képsorok, amit Szityó összevágott belőle, kizárólag a közönséget mutató részekből.
Én fél szemmel azért kacsingatok a szomszédba is, és tetszik, amit látok, mégpedig, hogy tesóitok, az osztrák Reverend Backflash is ősszel jelentkezik új lemezzel. Lesz közös buli? Közös turné esetleg?
Hát mi nagyon szeretnénk, mert imádjuk a srácokat meg a zenéjüket is, sok a közös szál. Folyamatosan kapacitáljuk őket, hogy nyomjuk együtt, ez utoljára tavaly októberben Ostravában és Budapesten történt meg, szerintem leghamarabb jövőre lesz rá lehetőség. Rajtunk nem fog múlni! Most épp egy cseh turnét szervezünk, van már egy időpontunk Karlovy Varyban a szintén tesó-zenekar Degradace-vel, tavaszra, és e mellé még más időpontok-helyszínek is várhatók. De lehet, hogy megpróbáljuk Stevo-ékat is befűzni, hátha összejön a Monarch Madness III :)
Mint ismeretes egy német booking céggel, az AllRooms Bookinggal álltok szerződésben, ők milyen lehetőségeket nyújtanak nektek a jövőben?
Az AllRooms vezetőjével, Stefannal nagyon jó kapcsolatunk van, mi is segítünk nekik ebben a régióban, ők is nekünk. Decemberben fellépünk Berlinben az 3. AllRooms fesztiválon egy nagyon jó helyen, a Cassiopeiában. Ez már a 4. berlini koncertünk lesz két év alatt, ami szerintem nagyon jó arány, de visszatérünk a drezdai Katy's Garage-be is immár harmadszor, ahol kis túlzással élve imádják a bandátés ezzel még nincs vége…
Végül tekintsünk egy kicsit a közeljövőre. Indul a nyár és a koncertdömping. Hol találkozhat veletek a közönség?
A lemezre koncentrálunk nyugodt körülmények közt illetve az őszre, ezért erre a nyárra kicsit szelősebb menetet raktunk össze, mivel az elmúlt egy év elég brutál volt utazás-fellépés tekintetében, muszáj erőt gyűjtenünk. Július végén a Fezenen játszunk, aztán augusztus elején a Peter Kovary & The Royal Rebels társaságában Esztergomban, a Sportalsó nyári open air színpadán lépünk fel, még az ősszel is folytatódó Brotherly Love turné keretén belül. Ezt követően a nemzetközi oldalkocsis motor fesztivál jön Félegyházán, a nyarat pedig az A38 Hajó teraszán zárjuk szintén a Rebels-szel.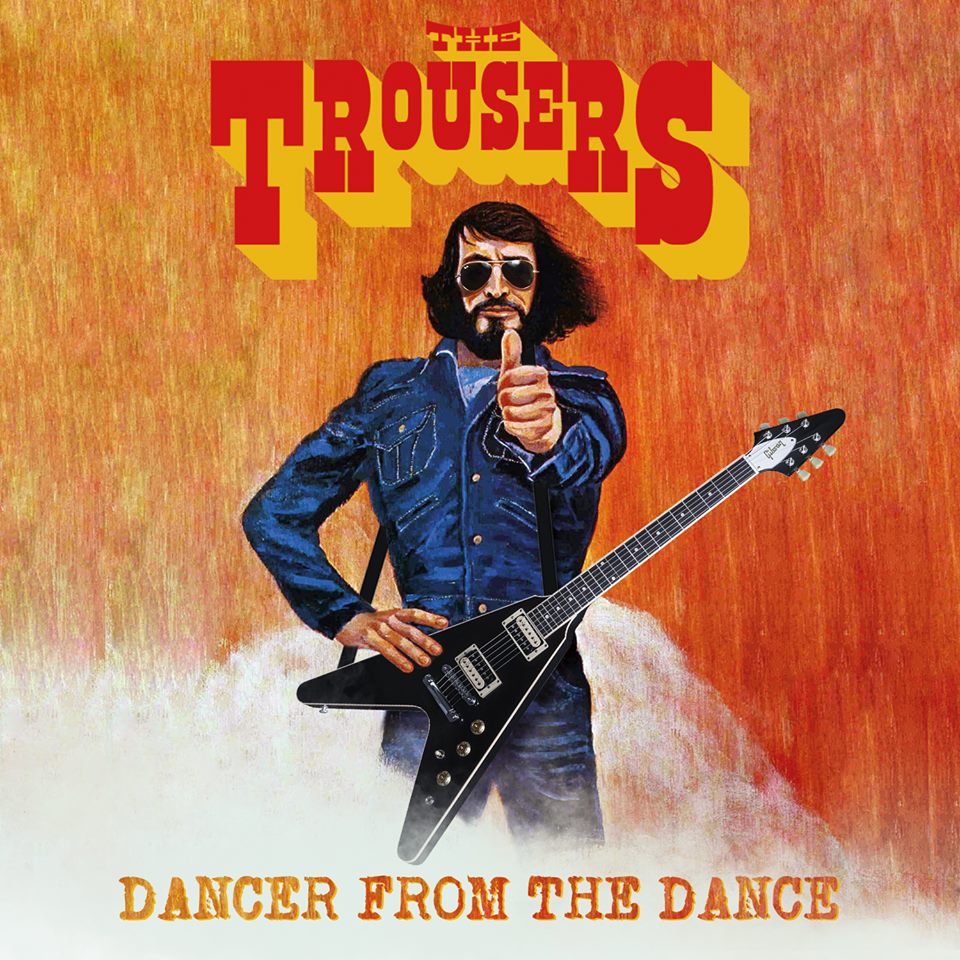 Sebők Tamás