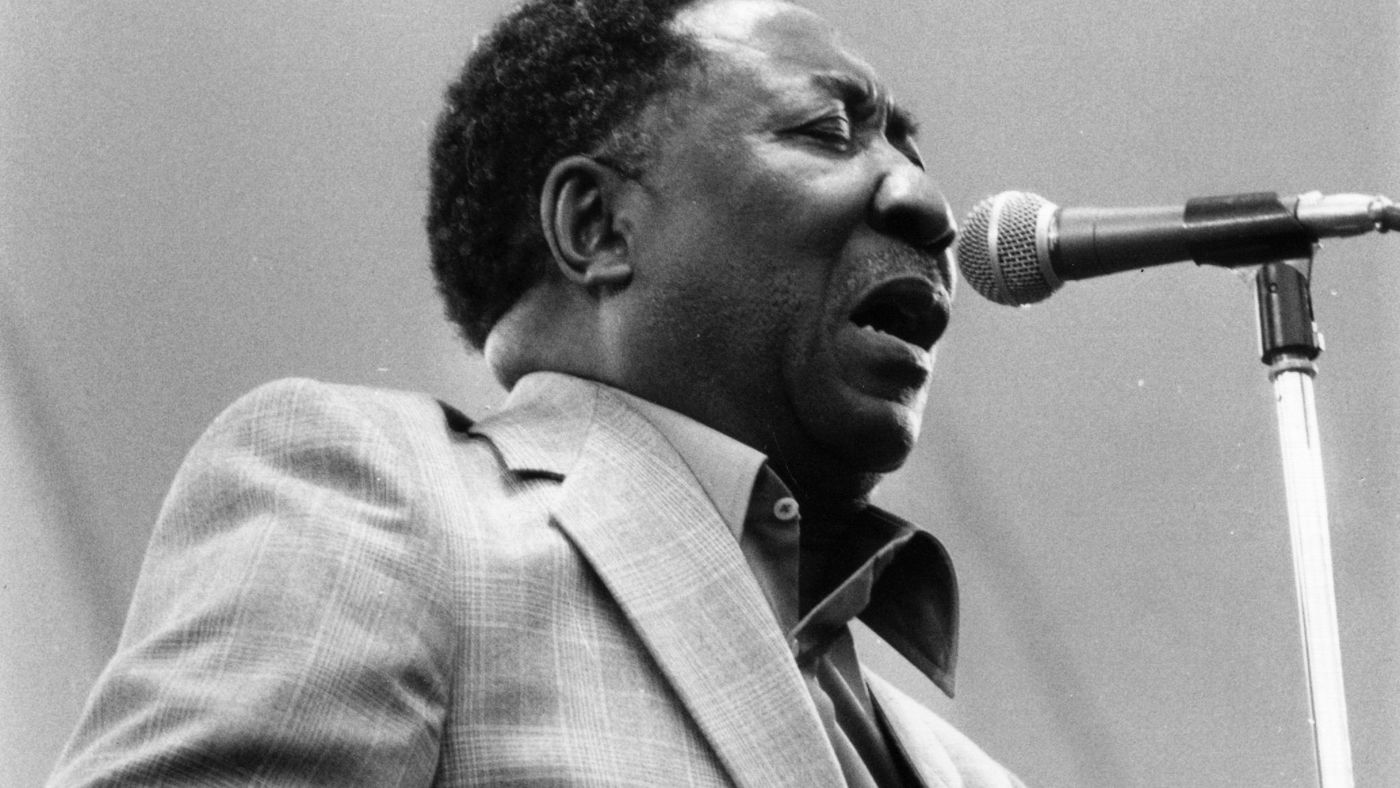 A Chicago blues és a slide blues keresztapájaként a Telecaster gitár úttörőjeként Muddy Waters az egyik legnagyobb blues kincsek egyikének számít mindmáig. Zenéje milliókra volt, és van hatással és olyan kiválóságokat "indított" el a pályán, mint a Cream, a Yardbirds, vagy épp a Rolling Stones. Nem véletlen, hogy Jaggerék pont Muddy dala után keresztelték el zenekarukat.
A hatvanas évek új irányvonalakat nyitottak az akkori ászok előtt. Marshall Chess, a Chess Records elnöke úgy gondolta, Muddy zenéje is megérett a frissítésre, így a fiatal közönség megrohamozásának érdekében egyfajta pszichedelikus köntösbe öltöztette az addig végletekig leegyszerűsített, ám igazi szívből jövő napszámos bluest. Mi más is lehetett volna Chess célja, minthogy ezzel egyszersmind a fent említett fiatal csapatok rajongói körét érje el.
Muddy nem zárkózott el az ötlettől, ám teljesen idegennek érezte ezt a stílust. Le is rakta a Telecastert és az Electric Mud-on csak a vokális dallamokra koncentrált. Chess Chicago legerősebb felállását pakolta a blues ikon mögé. A később Miles Davis zenekarában hírnevet szerző Pete Cosey (szólógitár), Phil Upchurch és Roland Faulkner (ritmusgitár), Louis Satterfield (basszusgitár) Gene Barge (fúvósok), Charles Stepney (billentyűsök) és Morris Jennings (dobok) alkották a zene szekciót. A lemezt szinte teljes egészében élőben rögzítették a Ter Mar-ban.
1968 májusában kezdődtek a felvételek, melyeken a csapat kiválóan frissít fel olyan régi klasszikusokat, mint az I Just Want to Make Love to You, a She's Alright, a Hoochie Coochie Man, a Mannish Boy, vagy a The Same Thing. De nézzünk egy kicsit a már jól megszokott Muddy-s énekdallamok mögé. Ha kizárólag az instrumentális szekcióra koncentrálunk, elég erősen egy Jimi Hendrixes és Cream egyveleget kapunk fuzz pedállal és sok wah effekttel és elég sok inspirációval.
És akkor vannak itt "új" dalok is. Gondolom nem is kell említeni, hogy miből merített ötletet a fent hallható Let's Spend The Night Together. Persze sokan eltekintettek a zenei oldaltól és úgy érezték, Muddy éneke elég különlegességet ad ennek az anyagnak, azonban a lemez jövőjét pontosan ezeknek a kísérteties hasonlóságoknak a ténye buktatta meg. Muddy később elmondta, hogy néhány főiskolai koncert kivételével sehol nem volt hajlandó eljátszani ezeket a dalokat. Később maga Chess is rájött, hogy Muddy nem Jimi, hanem nemes egyszerűséggel Muddy.
De hogy fogadta a lemezt a közönség? A Chess Records legnagyobb sikerét hozta. Másfél hónap alatt 150.000 példány kelt el belőle, és elsőízben a Billboard 200-as listájára is felkerült. A true blues arcok azonban máshogy vélekedtek az Electric Mudról. Szerintük ez a lemez egyenesen sértő és eladhatatlan. Az egész szituáció kísértetiesen hasonlított arra az időszakra, amikor Bob Dylan elektromos-gitárra váltott. Muddyra az utókor is tradicionális blues előadóként tekint, ezért több szakíró is mai szóval skippelte ezt az időszakot írásaiban.
Míg a zenei sajtó egyenesen ódzkodott az Electric Mudtól, több zenész inspirációként tekint a lemezre. John Paul Jones, a Led Zeppelin basszusgitárosa úgy fogalmazott egy interjúban, hogy a Black Dog alapriffjét köszönheti a lemeznek. Marshall Chess később azt is elmesélte, hogy amikor a Rolling Stonesnál járt a '70-es években, a próbateremben egy Electric Mud plakát lógott. És hogy kit is sarkalt még változtatásra ez a lemez? Muddy legnagyobb vetélytársát, Howlin Wolfot, aki egy évvel később szintén egy pszichedelikus anyaggal, az And He Doesn't Like It című albumával jelentkezett.
Muddy Waters – Electric Mud tracklisting:
I Just Want to Make Love to You
I'm Your Hoochie Coochie Man
Let's Spend the Night Together
She's All Right
I'm a Man (Mannish Boy)
Herbert Harper's Free Press News
Tom Cat
Same Thing
Megjelenés: 1968
A felvételek a chicagoi Ter Mar Stúdióban készültek.
Producer: Marshall Chess, Charles Stepney
Teljes játékidő: 36:54
Sebők Tamás