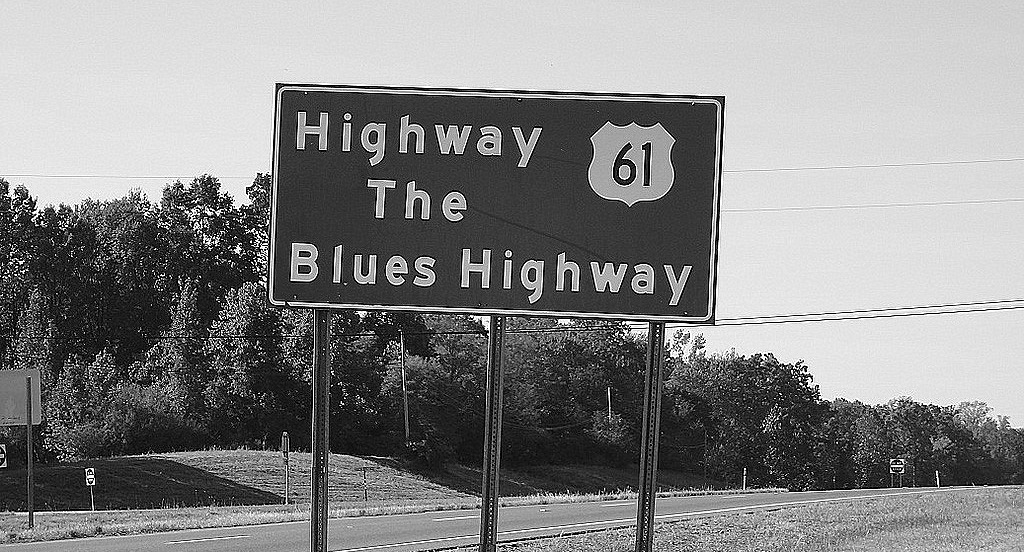 Számos rockzenei tematikájú portál foglalkozik különféle toplisták összeállításával. Szinte azonnal felmerül bennünk a kérdés: Milyen szempontok alapján készült el az adott lista? Miért helyezkedik el előkelőbb helyen az egyik legnépszerűbb zenei magazin Top 100 gitárosa listáján Kurt Cobain, mint például Joe Perry, vagy Alex Lifeson? Nos pont az ilyen "tények" miatt nem is tudom igazán komolyan venni ezeket a listákat. A napokban viszont ügyes-bajos dolgaim közepette nagy blues klasszikusokat hallgattam és arra gondoltam, összeállítok egy listát, a kedvenceimből.
John Lee Hooker – Boom, Boom
Az angol zenei szakújságíró, Charles Shaar Murray egy tömör kritikában azt írta erről a dalról, hogy a valaha készített legjobb pop dal. A Boom, Boom John Lee Hooker egyik leginkább ikonikus és legtartósabb szerzeménye. Annak ellenére, hogy a sajtó kétségét fejezte ki a dal tradicionális-blues mivoltát illetően, a zenésztársak előszeretettel játszották koncerteken, és dolgozták fel lemezekre, mint ahogy azt az Animals is tette ezt 1965-ben.
Sonny Boy Williamson – Bring It On Home
Ha már a mai napon publikáltuk a nagy Led Zeppelin Vlog-ot, rátettem a listára az amúgy egyik kedvenc Zeppelin által is feldolgozott blues dalomat. A dal Willie Dixon szerzeménye, amit először Sonny Boy Williamson rögzített, aki mellesleg Elmore James mellett kezdte pályafutását, őt hallhatjuk például a Dust My Broom című klasszikusában is. Nem mellesleg – ha már szubjektív – az egyik legjobb blues harmonikásnak tartom Little Willie-t.
Charley Patton – Down The Dirt Road Blues
A delta blues apjaként fémjelzett Charley Pattonról az a hír járja, hogy olyan erőteljes hanggal volt megáldva, hogy amikor elordította magát, azt erősítés nélkül is lehetett hallani majd egy kilométernyire. Felmenői cherokee indiánok voltak, dalaiban, többek között a Down The Dirt Road Bluesban is a törzs sanyarú sorsát eleveníti fel. Robert Palmer zenetörténész a 20. század legnagyobb zenei úttörőjének titulálta.
Lead Belly – Where did you sleep last night
Nem, ez nem Nirvana dal. Még csak nem is Lead Belly, ugyanis ez a klasszikus In the Pines címmel amerikai népzeneként terjedt el az 1870-es években az Appalache-hegység déli tartományaiban. Lead Belly leginkább 12 húros gitárokat nyúzott, de olykor zongorán, mandolinon, harmonikán és hegedűn is megmutatta tehetségét, viszont volt ahol minimálra vette a figurát, és csak tapsolt, miközben a lábával hozta a mérőütemet.
Little Walter – My Babe
A Chicago blues egyik nagyágyúja volt a szájharmonikás rosszfiú, Little Walter. A dal írásakor Walter a "This Train (Is Bound For Glory)" című gospel szerzeményt vette alapul ami Sister Rosetta Tharpe előadásában vált híressé. A szövegekért pedig ki más lenne felelős, mint Wille Dixon. Önéletrajzi könyvében azt mondta Little Walter volt az a fickó aki egy olyan csajra vágyott, akivel akár világgá is elmenne. Két évig senkinek nem adta oda a dalt.  
Robert Johnson – Sweet Home Chicago
Robert Johnsonról a mai napig mindössze két fotó maradt fent.  Azt pedig mindmáig nem tudjuk, hogy valójában egy féltékeny férj végzett vele úgy, hogy sztrichnint kevert a whiskeyjébe, vagy a sátán kutyái érték utol, miután a keresztúton eladta lelkét az ördögnek, aki cserébe kitűnő gitárossá tette őt. Mindenesetre a harmincas évek második felében íródott Sweet Home Chicago mindmáig a blues zene alapköve, egy felejthetetlen klasszikus.
Elmore James - Dust My Broom
Egyes források szerint nem igazán lehet meghatározni a dal eredeti előadóját. 1937-ben Robert Johnson "I Believe I'll Dust My Broom" címen íródott szerzeményét jelölik meg eredetiként, amit 1951-ben Elmore James, a slide blues atyja dolgozott át arra a formára, amit máig nagyon sok gitáros követ és előad koncerteken. Az én szívemhez is ez a verzió áll közelebb, még ha az alcím nem igazán helyes.
Muddy Waters – Rollin' and Tumblin'
A dal egy delta blues klasszikus, amit 1929 egy bizonyos Hambone Willie Newbern szerzett. Azóta több rockzenekar és blues-rock zenész is sikerre vitte, a Cream, Jeff Beck, Johnny Winter, vagy a Gov't Mule is elkészítette belőle saját feldolgozását, ahogy 1949-ben Muddy Waters is publikálta a dal talán legismertebb formáját. Mindenesetre nekem ez a verzió áll legközelebb a szívemhez.
Howlin Wolf – Spoonful
Egy újabb Wille Dixon szerzemény, amit Howlin' Wolf hozott köztudatba, 1960-ban, egy évvel később Etta James is elkészítette saját verzióját. Eredetileg a fentebb már említett Charley Patton Spoonful Blues szerzeményének átgyúrása után született meg. A dal mégsem ezektől az előadóktól tett szert világhírnévre, hanem a Cream rockosított verziójától egy évtizeddel később.
Son House – Preachin' Blues
A kedvenc, a #1 blues himnusz mindig is a Preachin' blues volt és lesz számomra. Son House mellesleg a 20. század egyik leglenyűgözőbb előadója. Egyik ismert sztori róla, hogy az amúgy lelkipásztor és prédikátor előadó New Yorkban 8 napig ült börtönben, amiért megölt egy embert. Ezeket a sztorikat pedig – vigyázat szubjektív! – a zenetörténelem legjobb blues himnuszában örökíti meg.
Mint a legtöbb fent hallható dalt, ezt is temérdek korai és kortárs blues előadó dolgozta fel, és ha már itt tartunk megemlítem Derek Trucks és bandája nevét, aki véleményem szerint a legjobb formában vette át Son House klasszikusát.