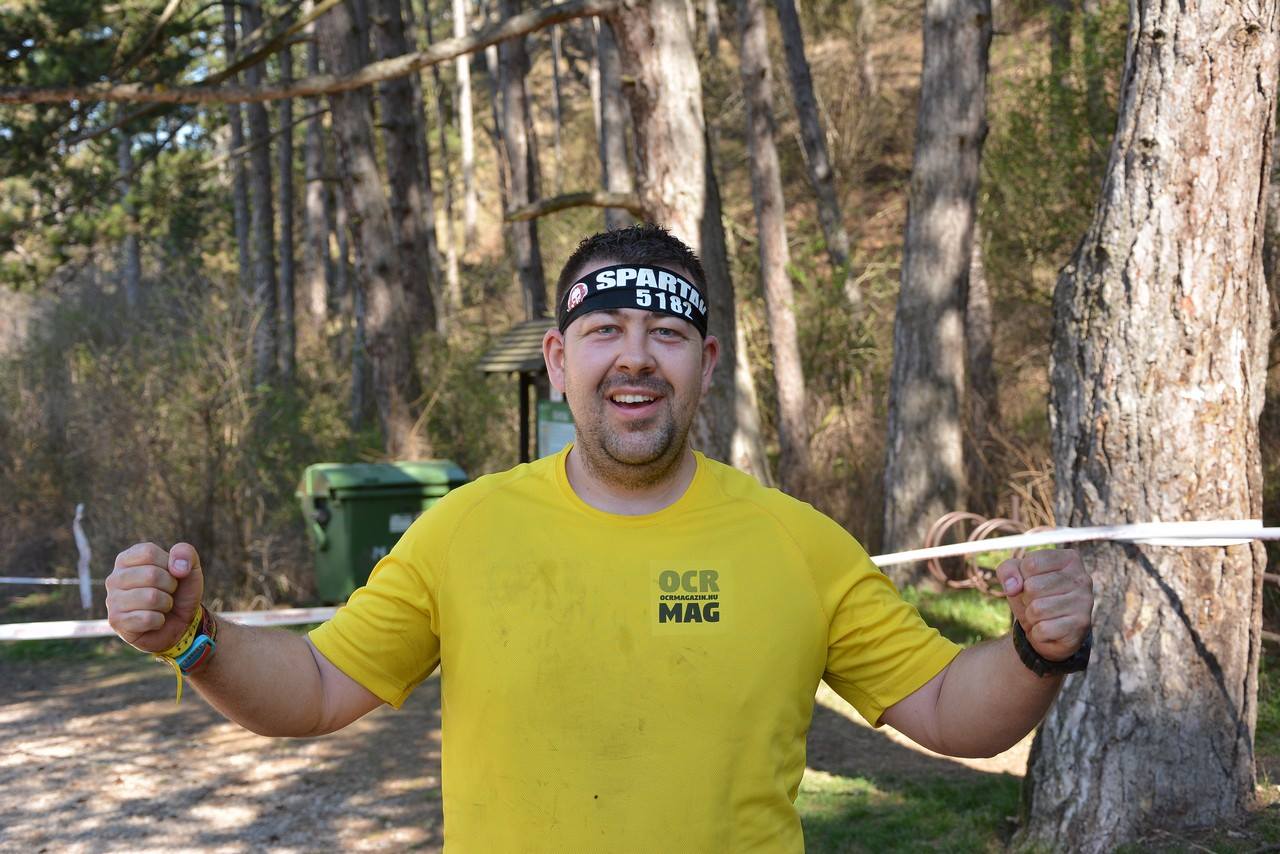 Az ország egyik örökmozgója, a RockStation újságírója , és az OCR Magazin alapítója, Sebők Szabi sorsfordító korongjai: vagyis, milyen metált hallgass terepfutás közben.
Túlságosan sok zenét hallgatok  - és szándékosan sok újdonságot keresek is - ahhoz, hogy a kiválasztott 10 lemezt kedvencnek nevezzem. Vannak örök szerelmek, vannak aktuális kedvencek, vannak korszakos lemezek, így az alábbi lista nálam sem toplista. Időrendben haladva 10 olyan albumot választottam ki, amire pontosan emlékszem, hogy meghatározó volt zenei ízlésem fejlődésében vagy alakulásában. A sor persze szinte bármeddig folytatható lenne, ha egy-egy időszakba jobban belezoomolnánk. Ez a 10 lemez nagyjából 25 évet ölel át - ennyire öreg vagyok már bakker... - igazi időutazás volt összeállítani, köszi a lehetőségért!
Pokolgég - Pokoli Színjáték (1987)
Az én zenei ízlésemet bátyám formálta kezdetben és mivel egy szobában laktunk anno, azt hallgattam, amit ő is. Az első album, amire tisztán emlékszem a Gép Pokoli Színjáték volt, még általános iskolás alsós koromban valamikor. Klasszikus magyar heavy metal a 80-as évekből. Imádtam a szövegeit és úgy hiszem, akkor tanultam meg léggitározni... Néha idéztem az osztálytársaknak belőle, de amikor a "És leült az Ördög az orgonához, a sánta kántor menekült.." részt nyomtam, kissé hülyén néztek rám és be is akartak árulni, mert volt Kántor vezetéknevű magyar tanárunk... 
Iron Maiden - The Fear Of The Dark (1992)
Általában a heavy metal uralta nálunk a lejátszót ez időtájt, nagyon sok Helloween, Accept, Gép, Osssian (a vállalható korszak volt az még), kicsi Anthrax és Sepu mellett. De nagy bumm nálam az Iron Maiden The Fear Of The Dark lemeze volt. Habár nem a legtöbbre tartott Maiden lemez és nekem sem ez a kedvencem tőlük, de ez a lemez elsőre meghallgatva elképesztő erővel söpört rajtam végig. Gyilkos gitárszólók, tempós riffek, Dickinson hagja - totál elkapott. Muszáj volt felfedezni a korábbi lemezeket is. 
Paradise Lost - Draconian Times (1995) ,  Moonspell - Irreligoius (1996)
Tesómnak volt egy másolt 90 perces kazettája mindenféle felirat nélkül. Az egyik felén a Moonspell, a másikon Paradise Lost albuma. Kocsiban vártam rá valahol és kurvára untam magam és elkezdtem a halomban lévő kazetták között turkálni valami zene után.
Egyszer megdörrent a "Opium" kezdő riffje és Fernando Ribeiro hangja és (még most is libabőr) és valami eltört bennem. Innentől módszeresen ezeket a gótikus metal zenéket kezdtem el gyűjteni és imádni. Persze utólag (thx to internet) jöttem rá, hogy a Paradise Lost eme műfaj egyik pionírja ezzel és az ezt megelőző albummal (Host) rakták le a gothic metal alapjait. Nem tudom kiverni a fejemből azt, amennyire elkapott a Draconian Times első dalának, az Enchantment eleje. Innen datálom a melankólikus zenék iráni imádatomat.
Die Krupps - II. - The Final Option (1993)
Ez megint egy olyan album, amit amikor először hallottam, nem hittem el, hogy ilyen létezik. És annyira kiállta az idő próbáját ez a lemez, hogy kb. azóta is a legjobb Die Krupps album, sőt szerintem az egyik legjobb industrial metal lemez evör. Az összes dal mestermű, de ami felülről nagyon kilóg, az a Fatherland...Óriási nóta. Innen nőtt ki a zenei ízlésem második lába az industrial zenei (NDH - Neue Deutsche Härte) természetesen a Rammstein, a KMFDM, a Laibach, a Godflesh, a Ministry bandákkal, amihez később aztán jött a Kovenant, az Anaal Nathrakh és még sokan mások. 
Fear Factory - The Soul Of a New Machine (1992)
1992 miről is szólt? Mi folyt állandóan MTV-ből? Glam korszaknak annyi, a hajmetal bandákat jórészt bedarálta a zeneipar, jött a grunge aranykorszaka. Mostani fejjel akár szerethettem is volna a seattle-i világot, de akkoriban pöcsös gyerekként nem fogott meg. Viszont erre a korszakra adott kőkemény válasz igen. Ugyan ebben az időben rúgta be az ajtót a Pantera is Dimebag groove-jaival (Cowboys From Hell, Vulgar Display of Power), de engem az ennél is brutálisabb zene forgatott meg, amit Fear Factory művel. Az ember és gép közti jövőbeli háborúra (aka. Terminator) felfűzött szövegek és az ehhez dukáló kőkémény, géppuskaszerű dobok és riffek annyira új élmény volt, hogy a kazettát kötelező volt rongyosra hallgatni. És persze, hogy a Demanufacture lemez a Fear Factory szent grálja, de akkor is a debüt album volt a kapu. 
Pink Floyd - The Wall (1979)
A pálfordulás. Abból az időből, amikor a nejemet, csodás kislányaim édesanyját megismertem valamikor az ezredfordulón a főiskolán. Após hatalmas (nem, annál egy kicsit nagyobb...) Pink Floyd rajongó és ha ott aludtam náluk és dolog volt, akkor az öreg minden hajnalban csutkóra tekert hangerővel felcsendülő Pinky-vel ébresztett. Az öreg kedvence a Waters nélküli éra volt (A Momentary Lapse of Reason, The Divison Bell), de a Fal volt az, ami a legnagyobb hatással volt rám. Az, hogy valaki az elbaszott gyerekkorát ennyire tökéletes koncept albumon át tudja adni a világnak, az levett a lábamról. Innen persze nem volt megállás, az internetről szinte minden fellelhető forrásból igyekeztem összeszedni a Pink Floyd sztori minden darabkáját, az összes albumot, videót, koncertet mindent. A szerelem azóta is tart és ugyan már nem megy napi nyolcszor a lejátszóban Pink Floyd, de rengeteg későbbi nagy kedvenc zenekar zenei világ le tudom vezetni a Pink Floyd-ból. (
Uneven Structure - Februus (2011)
Ekkor már irogattam a RockStation-nél és éppen egy év végi összefoglaló cikket írtam, hogy a MetalStorm webzine szerint mik voltak az év albumai kategóriák szerint. Volt egy "math metal" kategória, mi a tököm ez?!? Belehallgattam az kategória győztes lemezbe (ez volt a Februus) és leolvadt az agyam! Ez volt a "djent" korszakom kezdete. A műfaj (igazából nem is műfaj) alapjait a Meshuggah egy speckó riffjére az angol Sikth és Periphery rakta le, de nálam az Uneven Structure volt az első, ők forgatták fel az világomat. Végtelenre bonyolított dalszerkezetek, agyas dobtémák, háttérben úszó éteri gitárszólók és azok a riffek!!! Aztán persze jöttek a zsenik szépen sorban: Tesseract, Animals As Leaders, Textures, Monumenents és a többiek. Így utólag belegondolva azért annyira nem is meglepő ez az irány, hiszen az industrial metal és tech-death zenékből némi progresszív zenei íz hozzáadásával gyönyörűen levezthető ez a djent színtér. 
Mastodon - Crack The Skye (2009)
Pink Floyd után elkezdtem szándékosan progresszív zenéket keresni, mert akit egyszer elkap a prog-rock/metal, annak után minden más korábbi zenei irány unalmas lesz és hiányos (legalábbis nálem ez van/volt). Dream Theater, Rush, Fates Warning, Queensryche alap, de végső ütést a Mastodon vitte be. A Remission és a Leviathan világa nekem még túlságosan koszos és zajos volt, de a Crack The Skye megvett kilóra. Persze ez is egy olyan konceptlemez, aminek az alapja egy gyermekkori truama (Brann Dailor húga öngyilkos lett), talán ezért annyira szívbemarkoló és húsbavágó minden dal a lemezen. Minden becsomagolva a Mastodonra annyira jellemző zseniális zenei világba. Újabb örök kedvencem vettem fel a listára és azóta sem tudnak hibázni, minden egyes újabb kiadványukat csorgó nyállal várom. 
ISIS - Panopticon (2004)
Anno a RockStation-ön csináltunk mindenféle TOP10-es listákat és volt egy olyan, hogy TOP 10 monumentális dal. Akkor Rácz Gyula kollégánk dobta be a ISIS - So Did We dalát. Az a 7 és fél perces dal akkora poszt-rock alapvetés, hogy arra nem nagyon vannak szavak, Gyula így anno erről: "Ha egy zeneírás-építészet analógiában gondolkodnánk, az Isis kegyetlenül nagy és díszes, de mégis letisztult és rideg dómokat építene. Széles terekkel, hatalmas boltívekkel, és váratlan megoldásokkal. De mindvégig azt éreztetve, hogy itt minden egyes darab oda van rakva ahol annak lennie kell, minden hangjegy egy nagy egésznek az alkotó része. Rideg, frusztrált, de mégis magasztos, és sodró erejű.". Azon nyomban elkezdtem körbejárni a poszt-rock témakört, kezdve az összes ISIS lemezzel, persze a műfaj alapvetését, a Neurosis-t nem lehetett megkerülni és még egy valag jó bandát ismertem meg.
Legend - Fearless (2012)
Régóta foglalkoztat, hogy az északi népek miért tudnak az ország lakosságához képest sokkal több minőségi metal bandát kitermelni, mint a több többi ország. Hihetetlen, hogy megannyi stílusteremtő és/vagy -megváltoztató zenekart adtak már a skandináv országok. Talán az lehet az oka, hogy vannak helyek, ahol fél évig fel se jön a Nap, vagy az oktatásban kell keresni a megoldást, de a lényeg, hogy kurva menő dolgok jönnek északről, nem csak a Tél. Nem véletlen, hogy időben a legutolsó lökést zenei számomra egy északi, pontosabban egy izlandi banda, a Legend adta. Ez tulajdonképpen egy rockzenét elektronikus megoldásokkal keverő duó, de valami elképesztő hangulata van a zenéjüknek. Ránézésre semmi extra nincs, csak szögegyszerű eszközökkel zeneépítés, de ha a flow elkap, akkor véged és elvisz a zenéjük újra és újra. Az alábbi videóban amit a szintén izlandi (post-rock) Sólstafir-ral művelnek, az messze átlagon felüli.