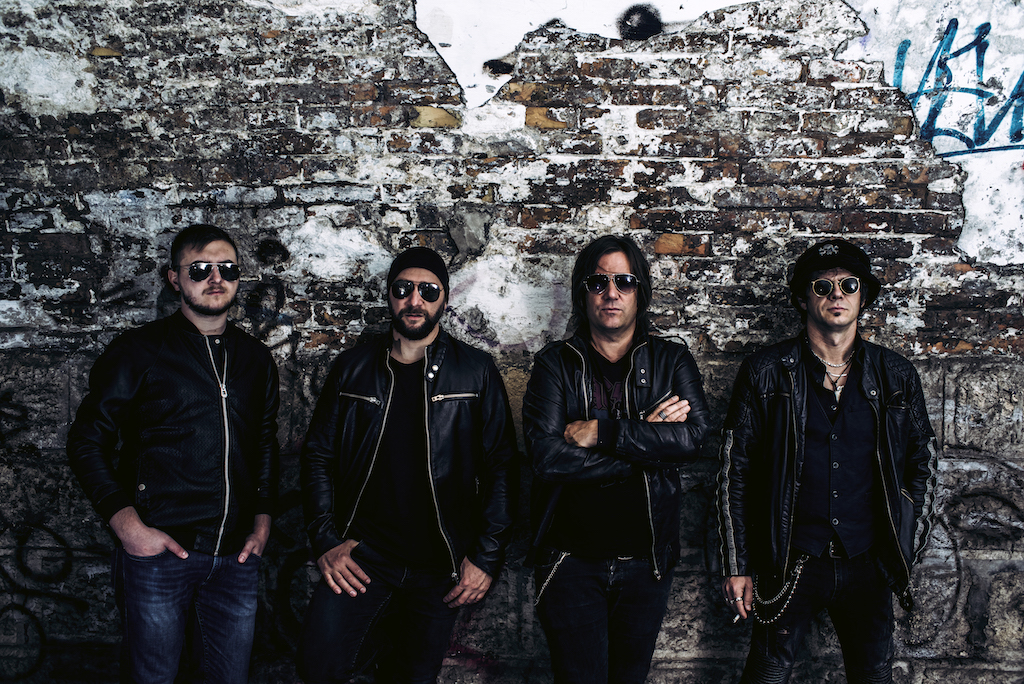 Invisible Darkness címmel adta ki ötödik nagylemezét nemrégiben a fővárosi garázs-rock csapat, a The Trousers. Kőváry Zoliék nem változtattak a jól bevált recepten, számos klasszikus zenekar hatását gyúrták össze saját elképzeléseikkel és egyedi hangzásvilágukkal. Az eredmény 40 perc hamisítatlan 21. századi vintage-rockzene.
A zenekarok egyik legnagyobb mumusa, hogy egy sikeres album után, hogyan is mutasson valamiféle pluszt egy újonnan készülő lemez kapcsán. Nos, a Trousersnek ez már évek óta sikerül és még mindig felfelé ível a srácok pályája. Az Invisible Darknessről így elöljáróban annyit lehet megemlíteni, hogy a hangzásvilága még tökösebb, a dalok, pedig méginkább széles zenei skálán futnak.
A lemez címe William Styron, amerikai esszéista memoárján, a Darkness is Visible című alkotáson alapszik. Összességében a jól megszokott Trousers feeling járja át az új albumot. A csapat védjegyévé vált egyedi hangzásvilág talán egy hajszálnyival nyersebb lett, ami részemről a pozitívumok oldala felé billenti a mérleg nyelvét. A lemezt nyitó Spinning the Wheel egy igazi velejéig tökös garázs rock himnusz. A refrén dupla vokálja (Csányi Ritával kiegészülve) óriási pluszt ad az egész dalnak, melynek egyszerűségét ellensúlyozza akár a gitárszóló előtti hangnemváltás és a billentyűk frontba kerülése is.
A You Got Me Rollin-t már igen korán bemutatta az együttes, és emlékszem, hatalmas kedvencem lett a dal szinte azonnal. Azért azóta letaszították más nóták a trónról. No, de mit is gondolunk erről a darabról! Magában hordoz mindent, ami miatt a Trousers-t hazánk egyik legegyedibb hangzásvilágával megáldott rockzenekarának tartok. A '70-es évek soul-funk stílusjegyeinek keveredése a klasszikus és azok vonalán nevelkedett kortárs zenekarok hangzásvilágával. Sajátos és egyedi. Ez az, amit mára rengetegen elfelejtenek.
Napjaink egyik nem túlságosan pozitív jelleggel bíró aktualitására hívja fel a figyelmet a Drowning By Numbers. A középtempós, bólogatós dal inkább szövegcentrikus, melyben arról kapunk képet, mennyire meghatározzák életünket a számszerűsített tények és a versenyfutás. A The Swampegy igazi mocsaras southern rock slide gitáros bejátszásokkal és sziporkázó billentyűvel.
Az első hivatalos videóklip a Dancer From The Dance-hez készült, ami ismét hozza a soul-funk jegyeit. Nem csak hangzásában, de vizuális élményben is, hiszen a Szili László rendezésében készült kisfilm, a "Wattstax" című, a Stax Records legendás amerikai soulkiadó által szervezett, 'a feketék Woodstockja' néven elhíresült koncertet prezentálja a feketék akkori életének és polgárjogi mozgalmainak bemutatásával. A dal egyébként részben már idősebb a Trousersnél is, hiszen a Kőváry tesók, első zenekara, a Rag Doll idejében született. Ezt tunningolta most fel a fiatalabb tesó és csapata. A Bad Luck & Troublea csapat sötétebb oldalát fedi fel. igazi ős-hard rock ez a darab. Sabbath fanoknak kötelező.
Számomra a Going Inside My Minda tetőpontja ennek a lemeznek. Szinte minden lemezkritikámban megragadok egy kedvencet, most pedig körülbelül a harmincadik hallgatás után sem tudom elengedni ezt a nótát. Hangzásvilágában leginkább a beatkorszakot idézi – egy ideig :D – A szó legpozitívabb értelmében rádióbarát slágeres nóta. Egy idő után pedig az egész átvált egy tökös oktáveffektes őrületbe.
A Worst Is Yet To Comea hatalmas császárok olvasztótégelye. A riff 100 százalékig Stones, a refrén szerintem az összes refrén közül a legtökösebb a lemezen, a gitárszóló hangulata pedig rendesen visszarepít minket az olyan hősök korszakába, mint Paul Kossoff, Alvin Lee, vagy Johnny Winter. Az őrületes pörkölés az Invisible Darknessről sem maradt le. A Done for Good minden további nélkül odatehető olyan korábbi dögösségek mellé, mint az I Get Around, vagy a Gunslinger.
A Five Miles Highegy új fűszere ennek a lemeznek, engem leginkább egy Blackberry Smoke-os világra emlékeztet kicsit country, de inkább rock és ismét egy magával ragadó refrén tetőzi meg az egészet. A lemezt záró Here Comes The Light valami olyasmi, mint a gimis matekfüzetem volt: Ebben aztán minden van. El is kezdem sorolni! A Bad Luck & Trouble-höz hasonlóan egy tempójában visszafogottabb, de erőteljes hard rock nóta. Tetszenek a slide-os interlude-ok. Aztán jön egy Led Zeppelin Kashmir-t idéző kiállás, amiből elindul a totális káosz. Óriási lezárása a lemeznek. Jah! Akarok még több 'énekallattigitászólós' részt!
Nos, akkor lássuk zanzásítva! Sosem volt kétség számomra, hogy Kőváry Zoli nagyon jó dalszerző. Ehhez társul az az egyedi, már igazi Trousers védjeggyé vált hangzásvilág, ami szerintem elengedhetetlen manapság, és már-már fél siker, ha a szand egyedi. Ami számomra abszolút pozitívum a lemez kapcsán, hogy igazi refrének vannak a dalokban. Olyan kis szemtelen fülbemászó valamik, amik három napon keresztül rendszertelenül váltogatják magukat az ember fejében. Nincs töltelék, nincs semmi sallang, semmi felesleges próbálkozás, csak csontig hatoló 21. századi rock 'n' roll.
A lemez értékelése: 10/10
Fotó: Pandur-Balogh Norbert