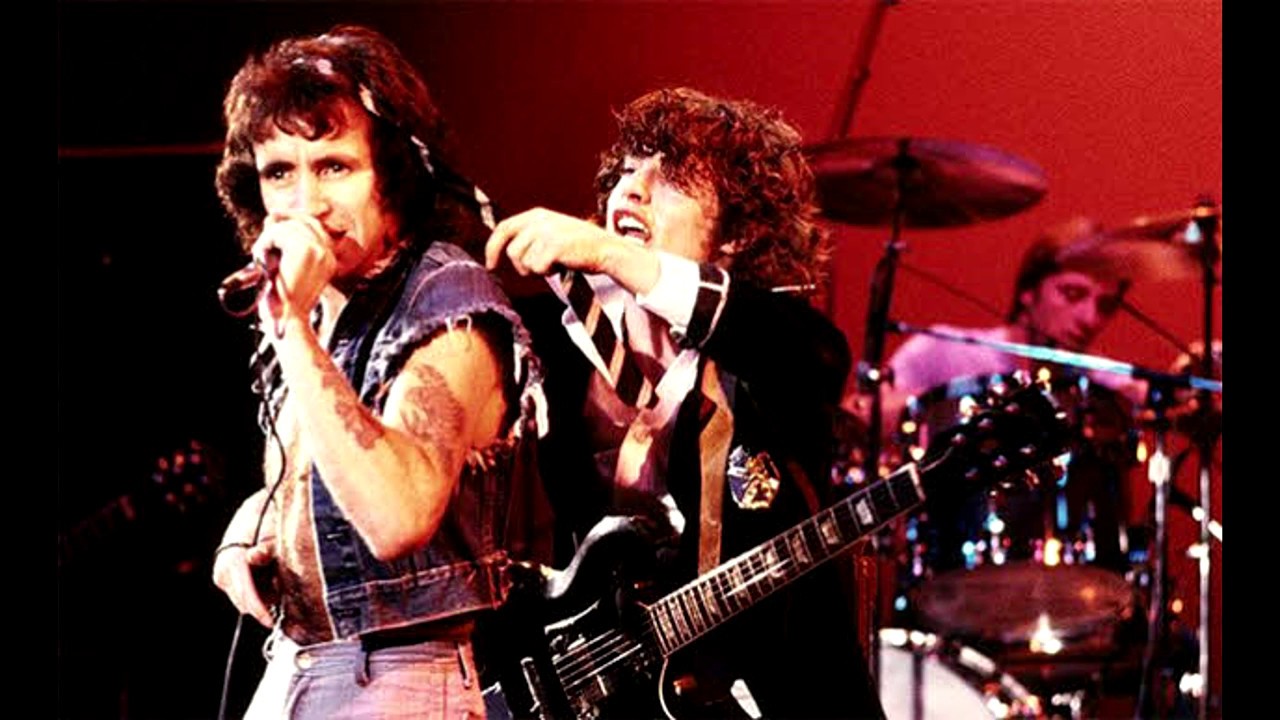 1978 májusát írjuk. Az AC/DC nevű ausztrál rockzenekar a világhírnév küszöbén áll.  Egy évvel korábban megjelent Let There Be Rock egyenesen az Egyesült Államok zenei piacára repítette a csapatot, a soron következő Powerage-dzsel Bon Scotték készen álltak a világ meghódítására is. Bár az album nem hozta a hozzáfűzött elvárásokat, számos rajongó – köztük én is – az egyik legjobb AC/DC albumként tekintenek rá.
A lemez készítését megelőzően a zenekar felállásában változások történtek, mégpedig Mark Evans-ot Cliff Williams váltotta basszusgitáros fronton, ennek ellenére Evans későbbi interjúiban rámutatott, néhány dalban még az ő játékát hallhatjuk. A Powerage az utolsó klasszikus felállással született album, mely még Harry Vanda és a Young fivérek legidősebb tagja, George Young kettősének produceri munkájával készült.
Ma egy kicsit nehéz elképzelni, hogy milyen egy lemezbemutató turné közben elkészíteni az adott lemezt. Pedig akik tisztában vannak a zenekar történetével, azok tudják, hogy 40 éve két kiadvánnyal is jelentkeztek az ausztrál fenegyerekek, méghozzá az áprilisban rögzített, majd év végén megjelent If You Want Blood You've Got It című Skóciában rögzített koncertalbummal, majd a híres Glasgow-i koncert felvétele után a Powerage sorlemezzel.
A Powerage sajátossága egyben "veszte" is lett. A lemez a megjelenését követően két táborra szakította a zenekar rajongóit, de még a kritikusokat is. A jellegzetes gyökerekhez visszatérő blues-os ízt nem csak a rajongók egy része nem tudta hová tenni, de a zenekar dobosa, Phil Rudd sem, aki rendesen megküzdött az új feladattal. Tette ezt kisebb-nagyobb sikerrel, hiszen, ha alaposabban "fülügyre vesszük" a lemezt a sok egyforma tempó finoman szólva is egysíkú hangulatot eredményez.
Persze térjünk rá a másik oldalra is, hiszen nem szűkölködik klasszikusokban a Powerage, gondoljunk csak a lemezt nyitó őserőre, a Rock 'N' Roll Damnation-re, a hasonlóan erőteljes Up to My Neck in You-ra, vagy a lemez sajátosságait magukban hordozó Sin City-re, esetleg a merőben új világot nyújtó, de egyben lezser és feelinges Gone Shootin'-ra, ami személyes kedvencem.
A korábban említett Sin City mellesleg olyan hatalmas RNR császárok kedvencévé avanzsált, mint Joe Perry, Bruce Dickinson, Eddie Van Halen vagy Keith Richards. Nem is csoda, a dal véleményem szerint Malcolm Young egyik legzseniálisabb alakítása. Egyszerűségével, és azzal a mérhetetlen energiájával felnő bármely agyonjátszott ACDC sláger mellé, Angus gitárszólóját már nem is említem.
Mint ahogy arra már korábban is volt példa, a lemez világ egyes területein más-más dalösszeállítással jelent meg, illetve az európai verzió a Cold Hearted Man című darabot is tartalmazza. A Powerage azonban sajnos csak egy a Let There Be Rock és a Highway To Hell közötti átmeneti időszakként maradt meg a rocktörténelemben.