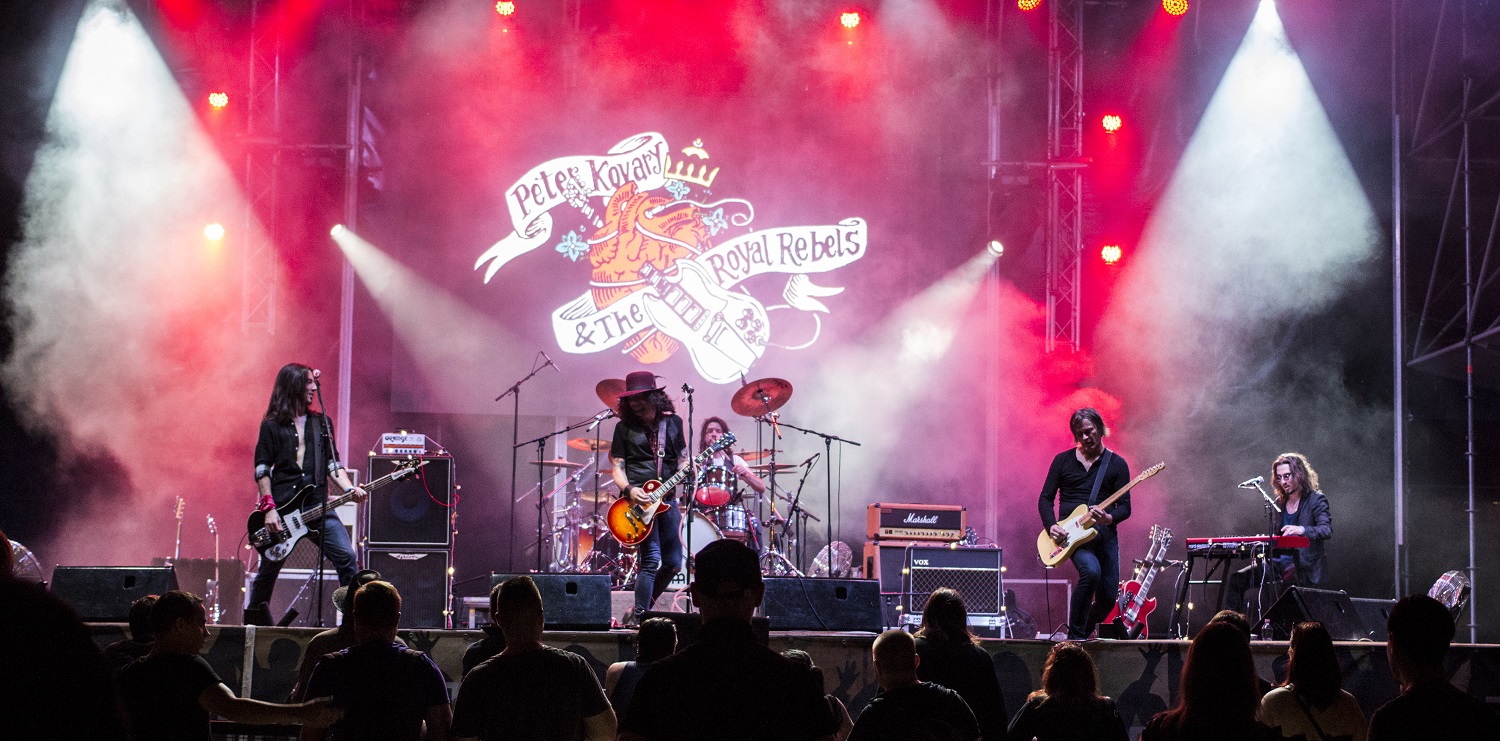 A tavalyi évben 'Az év klasszikus pop/rock albuma vagy felvétele' kategóriában Fonogram-díjat kapott "Halfway Till Morning" album sikeres országos és közép-európai turnéja után a Peter Kovary & The Royal Rebels néhány tagcserét követően a napokban új kiadvánnyal jelentkezett.
A The Trousers-szel közös 'Brotherly Love Tour' koncertkörút és teljesség igénye nélkül a 30Y-nal, a Hooligans-szel, vagy a Junkies-zal közös koncertet követően szeptemberben új kiadványon kezdett dolgozni a Kőváry Péter vezette Peter Kovary & the Royal Rebels. Hazánk kedvelt klasszikus rock formációja a nyáron az Old Time RNR Magazine hasábjain mutatta be a Deep Purple 'Hush' című klasszikusának élő feldolgozását, melyet az új kiadványon is hallhatunk.
Az 'Until The World Ends' címet viselő 4 dalt tartalmazó EP amolyan előfutára a később megjelenő második nagylemeznek. Kőváry Péter zenekarvezető rámutatott, a nagylemez megjelenéséig is szeretnék kiszolgálni a közönségüket ezzel a digitális kislemezzel, mely a zenekar hivatalos YouTube csatornáján hallható. Az I Got a Feeling című dalhoz az NKA támogatásából nemrégiben egy klipet is készített a fővárosi ötös. A videó a 60-as évek amerikai televíziós showműsorainak jellegzetes élő fellépéseit idézi.
 – A felvételek a próbatermünkben, illetve az én házi stúdiómban készültek, és elmondhatjuk, hogy – bár a dalszerzés nagyjából még mindig az én feladatom – ez az EP már sokkal inkább csapatmunka, mint a debütáló album. A többiek egyre több feladatot vállalnak a hangszerelés terén, Neményi Csabi gitáros pedig a dalszerzésbe is besegít – árulta el Peti.
A kislemez dalaival kapcsolatban elmondhatjuk, hogy a srácok maradnak a jól bevált tervnél és a 70-es évek nagy ikonjainak nyomdokain, néhol erőtől duzzadó hard rock témákkal, olykor pedig slágeres rádióbarát köntösben született dalokkal ajándékozták meg a nagyérdeműt.
A zenekar felállása:
Kőváry Péter – ének/gitár

Neményi Csaba – gitár

Tóth Zsombor – basszusgitár

Benedek Tamás – dob

Csikós Nándor - billentyű
Az 'Until The World Ends'EP dalait az alábbi linken éritek el:
További információ: