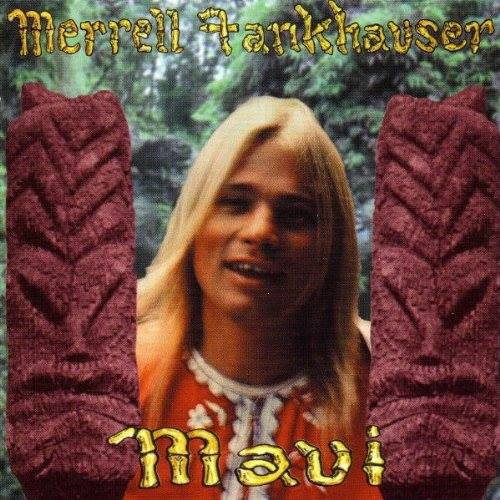 Teakbois írása
A hetvenes évek közepére a hippi álomból nem sok maradt: a virággyerekek rosszul szervezett mozgalma a woodstocki fesztivál után nem sokkal esztelen drogmámorban felőrölte önmagát, a pszichedelikus rockzene furcsa esztétikáját felváltotta az ismét népszerűvé váló blues nyersesége, majd a vegytiszta hard rock keménysége. Egy ekkoriban már régóta a pályán lévő, világsztárnak épp nem nevezhető, viszont a neves szakmabeliek és egyéb vájtfülűek körében meghatározó alaknak számító gitáros-énekes pedig fogta magát, a hangszerét, az aktuális barátnőjét, és szépen elvonult Maui szigetén az őserdőbe, hogy megvalósítsa a maga sajátos hippi álmát. Az eredmény az évtized egyik legkülönlegesebb és egyben legszebb zenei produkciója lett.
A Kentucky állambéli Louisville-ben született Merrell Fankhauser karrierje az 1960-as évek legelején indult Kaliforniában, ahol megalapította a surf rock él(hullám)lovasának számító The Impacts nevű formációt, melynek első nagylemeze, az 1963-as Wipe Out! a deszkáikkal jó időben rögtön a tengerpartra igyekvők, a házibuli-mániások és a táncparkett ördögeinek kedvencévé vált szerte Amerikában. Ezt követően a szerény, ám roppant céltudatos muzsikus The Exiles és Fapardokly nevű csapataival a beat műfajjal kísérletezett, majd H.M.S. Bounty és MU néven alapított az azóta eltelt évtizedek során legendássá váló pszichedelikus rockzenekarokat (a MU tagja volt Jeff Cotton is, Captain Beefheart rendkívül tehetséges gitárosa).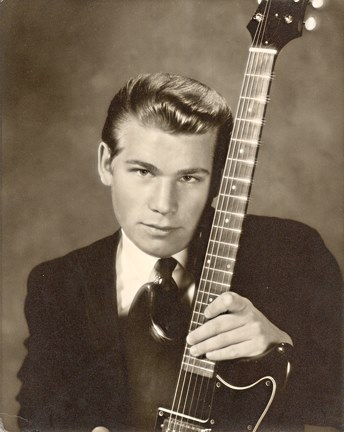 Merrell végül a zeneipar packázásait, az elmaradó jogdíjakat, MU-béli kollegáinak szektás kereszténnyé válását és az általános, elfelszínesedő közhangulatot megelégelve 1974-ben úgy döntött, hogy kivonul a modern civilizációból, és Maui festői szigetének dzsungelében üti fel tanyáját afféle húrnyűvő Robinson Crusoe módjára. A radikális életmódváltásban és vegetarianizmusban szerelmét, Mary Lee hegedűsnőt is érdekeltté tette, és együtt vágtak bele a nagy kalandba. Merrell számára az sem volt utolsó szempont, hogy állítólag Maui őserdejének mélyén rejlenek az egykori zenekarával azonos nevű őskontinens, MU építményeinek romjai, és lelkes amatőr archeológusként ezekre is szívesen rábukkant volna.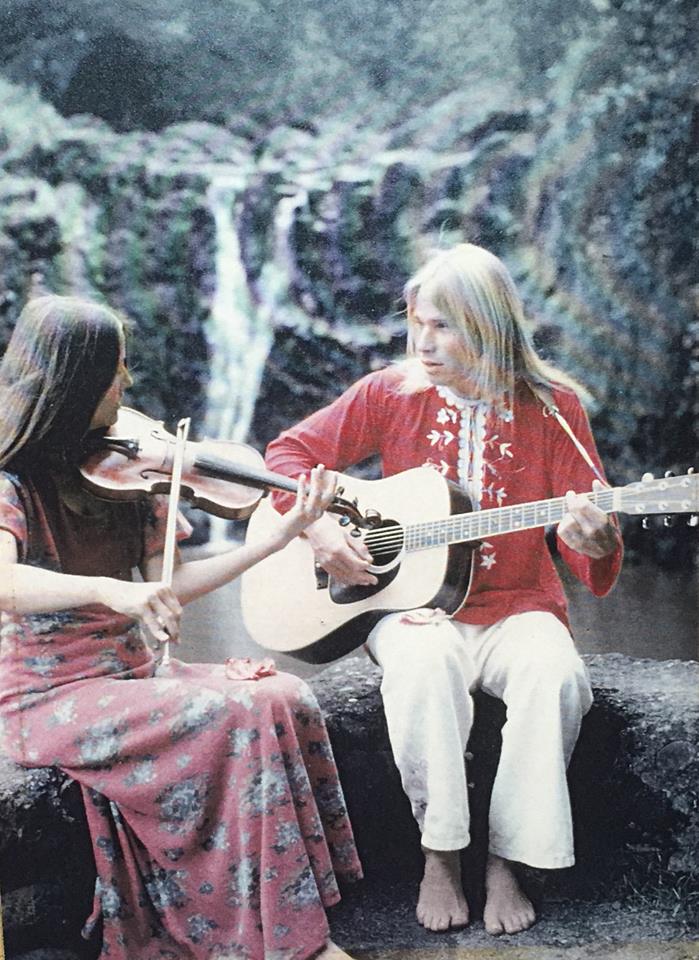 Merrellünk egy kétszintes faházat emelt az erdőben, amelyet csak Tarzan-lakként emleget a mai napig. A ház egy takaros kis tó és a hozzá tartozó vízesés mellett állt (az utóbbi ihlette a Maui album Waterfall című dalát). Hamarosan rá kellett döbbenniük, hogy a civilizációtól való elszakadás pénztelenséget eredményez, ami bizony nem túl előnyös állapot. Merrell és Mary ezért rendszeresen bejártak a dzsungelből a városba duóként vagy zenészbarátaikkal koncertezni, a fellépések után pedig hajnali 2 vagy 3 körül estek haza az őserdőbe, miután átkeltek a faházuk felé vezető ingatag és viharvert hídon. Szegény híd egy különösen szeles éjszaka annyira imbolygott alattuk, hogy a hangszerestül belepottyantak a folyóba. "A fuldokló zenészt arról lehet felismerni, hogy képtelen veszni hagyni a hangszerét, a feje fölé tartva próbál kievickélni a vízből. Szerencsére sem a Martin gitárom, sem Mary drága hegedűje nem sínylette meg túlzottan a vízi kitérőnket. A partra vergődve hisztérikus nevetésben törtünk ki, így oldódott a stressz" – mesélte Merrell.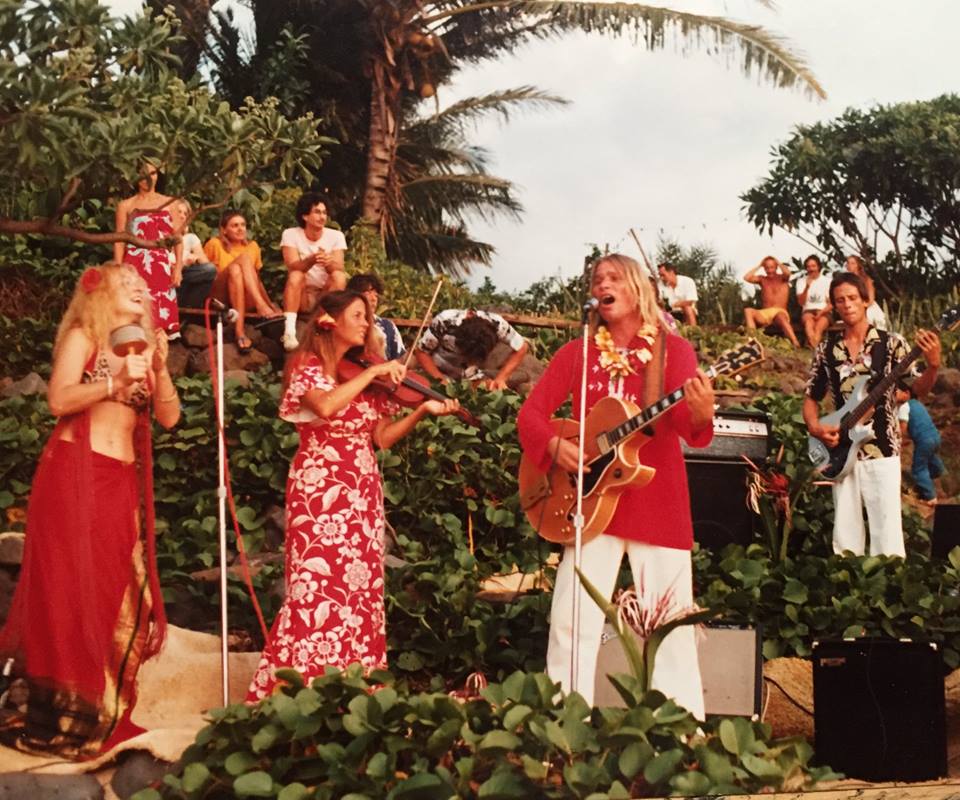 Amikor nem az elemek tombolásával vagy a dzsungellét egyéb nehézségeivel küzdöttek, a pár hihetetlenül kreatív zenei munkát végzett, és sorra születtek a Merrell agyából kipattanó, majd Mary kíséretével kiegészülő zseniális szerzemények. Az izoláció és a szó szerinti egy húron pendülésük hatására hippibb dalokat hoztak össze a hippikorszak fő slágereinél, melyekbe nem kevés egzotikus, a helyszín hangulatát kifejező zenei megoldás vegyült. 1975 végén Los Angelesbe utaztak rögzíteni az albumot. A felvételek a hollywoodi MCA stúdióban készültek, a produceri feladatokat pedig Dino Airelli látta el, aki a George Harrison által létrehozott Dark Horse Records megbízott vezetője volt. Harrisont érdekelni kezdte Merrellék anyaga − különösen a himnikus refrénnel rendelkező, misztikus On Our Way To Hana nyűgözte le, és kijelentette, hogy slide gitározni akar benne, de erre végül egyéb elfoglaltságai miatt nem került sor.
Az anyagot végül San Franciscóban fejezték be, és ugyanarra a sorsra jutott, mint Merrell sok más produkciója: szépen fogyott a maga idejében, de főleg zenészkörökben (info a Grungery olvasóinak: Van Conner, a Screaming Trees basszusgitárosa nagy rajongója az albumnak és Merrell munkásságának) és Japánban (ahol valamiért szinte minden amerikai és európai zenei kuriózumot elképesztő lelkesedéssel fogadnak a hallgatók), majd idővel kultikussá nemesedett. 1997-ben jelent meg CD-n a svéd Subliminal Sounds Records gondozásában 8 bónuszdallal.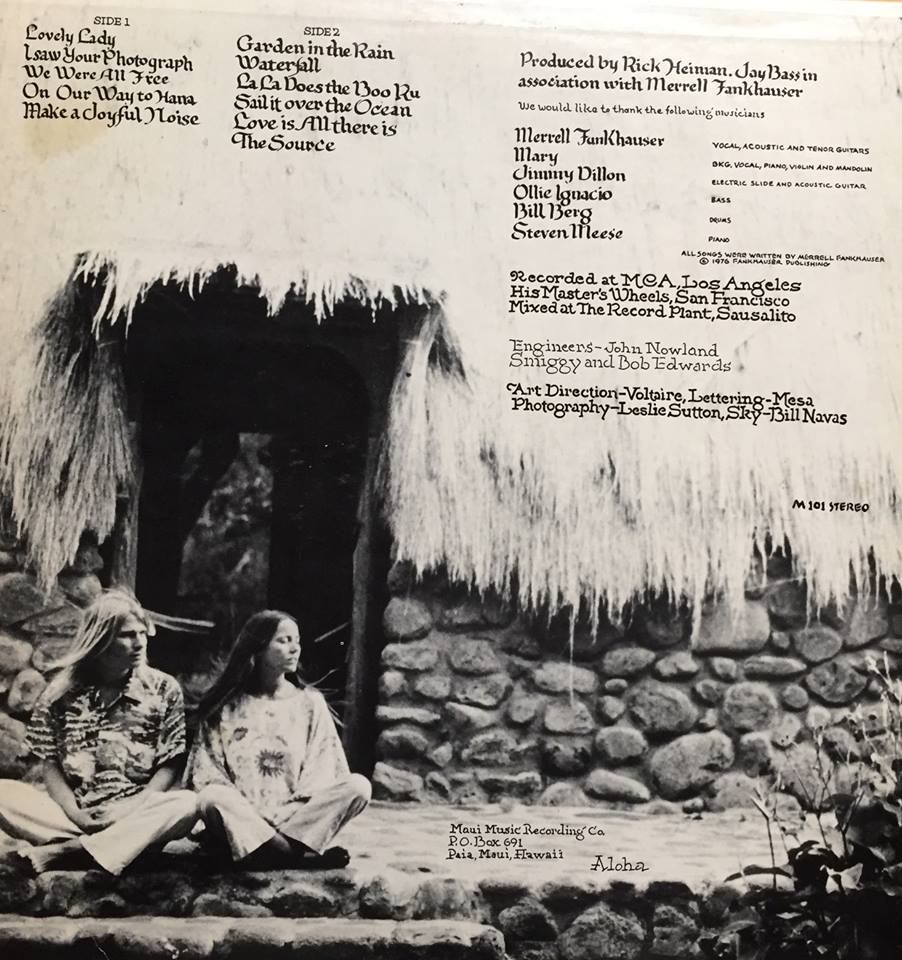 "A zene legyen szép. Ha nem az, akkor számomra érdektelen" – nyilatkozta egyszer Steve Howe, a Merrellével hangulati szempontból rokon muzsikát játszó Yes és a világ egyik legjobb gitárosa. Leginkább úgy tudnám jellemezni a Maui albumot, hogy teljes mértékben megfelel Steve elvárásainak és megérdemli a figyelmét. Merrell mestere annak, hogyan kell érzelmes, ám mégsem émelyítően szentimentális, fogós dalokat írni, amikből árad a humánum (fellengzősen hangzik talán, de így van). Az olyan számok, mint a The Source vagy a We Were All Free lágy akusztikus melódiáikkal egy ideális képzeletbeli világba repítenek el, mások – mint például a Garden In The Rain vagy a Sail It All Over The Ocean – a szigetvilági lét örömeit idézik fel, de akadnak a lemezen hagyományos, ám távolról sem sematikus romantikus szerzemények is (Lovely Lady, I Saw Your Photograph). A pár évvel a Maui album 1976-os megjelenése után készült bónuszdalok olyannyira illenek a CD-re, hogy számomra csak velük együtt kerek egész a lemez. Ezek a hippi álom átmentéséről (Peace In The World, Matthew's Dream) és Merrell buddhizmus iránti rokonszenvéről (Dharmic Connection, Oceans Of Intelligence) szólnak, de akad köztük egy igazi space rock sláger is (a Calling From A Star az énekes-gitáros egyik legismertebb dala, önéletrajzi kötetének is ezt a címet adta). Végezetül már csak annyit mondanék, hogy mindenkinek merem ajánlani ezt a különleges albumot, aki szeretne egy kicsit kiszakadni a hétköznapi valóságból, és úgy relaxálni, hogy közben nem kínos New Age szintetizátorzene szól, hanem egyedi, minőségi akusztikus pszichedelikus muzsika az underground retro rock egyik jeles képviselőjétől. Merrell és Mary végül hét évet töltöttek az őserdőben: a kapcsolatuk nem állta ki az idő próbáját, közös lemezük viszont időtálló klasszikusnak nevezhető.
A teljes, bónuszdalokkal ellátott Maui album meghallgatható itt egy nemrég feltöltött online rádióműsornak köszönhetően:
A cikket illusztráló képek Merrell saját fotógyűjteményéből valók. A közvetlen és remek anekdotázónak bizonyult, ma is aktív zenésszel ide kattintva olvashatjátok terjedelmes angol nyelvű interjúnkat.
További info:  
http://www.merrellfankhauser.com/
https://www.facebook.com/merrell.fankhauser