Jó pár éve, hogy Horváth Bandi barátom felhívta a figyelmemet a BarBears-re. 
"Öcsém, itt térdig ér a beton, és úgy szól, mint az atom...a hangmérnökük meg a szarból is ki tudná keverni a tejszínhabot. "
És tényleg: innen datálható a BarBears rajongásom, és az internetes ismerettségem Lukács László gitáros-bartenderrel.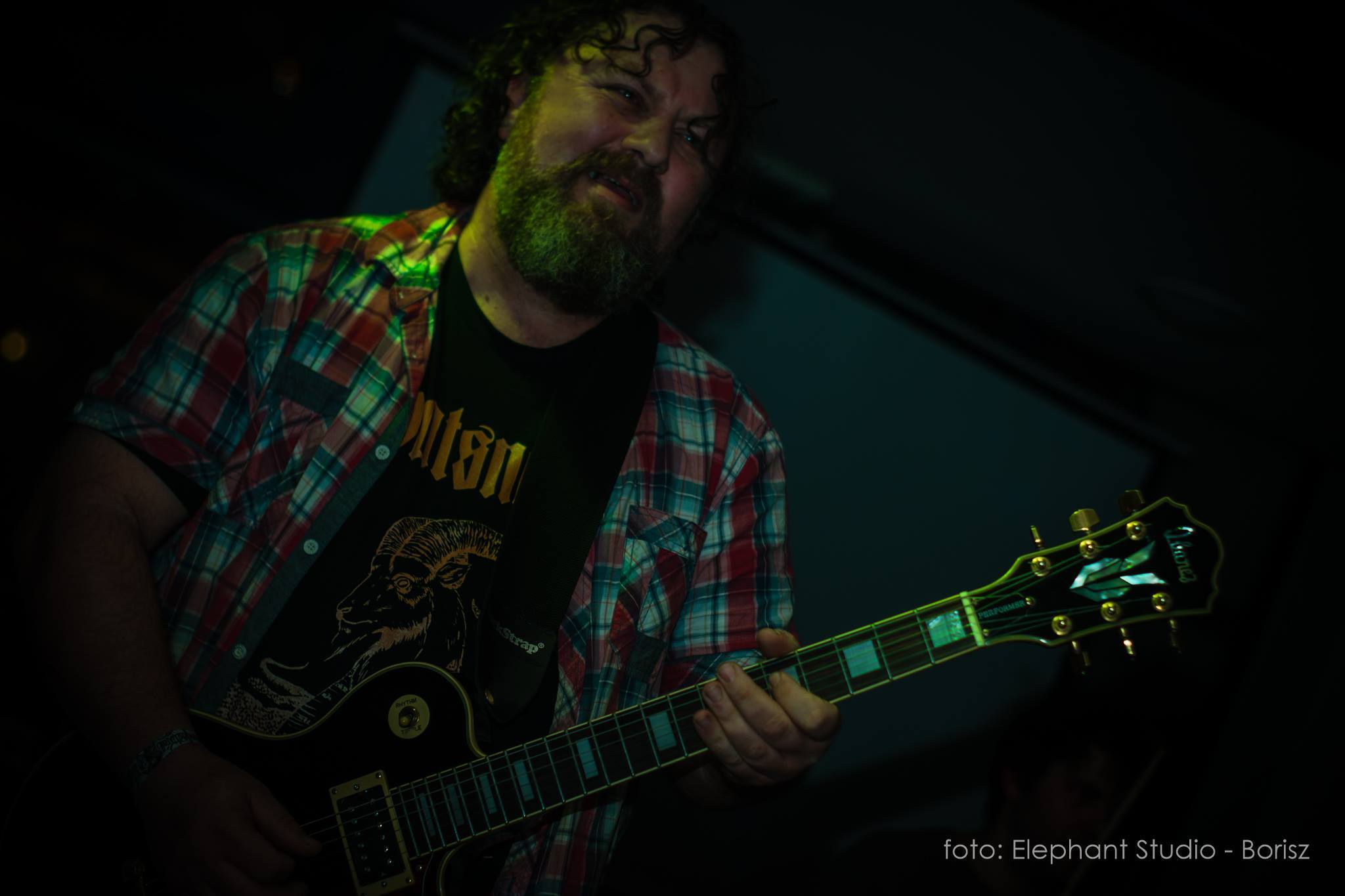 Nagy megtiszteltetés, hogy felkérésünkre igent mondott,  2018-ban ő lesz az utolsó aki megosztja az OTRNR közösséggel a sorsfordító korongjait-és, mint minden, a rovatban szereplő embernek, neki is egy nehéz szelekció volt kiválasztani a nagy nagy Tízest. 
1. Saxon – Power & The Glory 1983
Szerencsés véletlen, hogy 84 nyarán az első műsoros kazettám ez a lemez lett. 12 évesen minden hangját magamba szívtam, a mai napig kedvelem a bandát.
2. Metallica – Ride The Lightning 1984
A zordabb metal műfajok felé egyértelműen ez a lemez mozdított el. A Fight Fire With Fire kezdő riffjére a könnyem kicsordult. Mondjuk a korabeli Slayer anyagok közül is lehetne itt egy, ráadásul hosszabb távon fontosabb zenekarrá is vált számomra a Slayer, de konkrétan ez a Metallica album annyira nagy hatással volt rám anno, hogy ezt kellett választanom.
3. Voivod – Dimension Hatröss 1988
Ismertem a banda korábbi anyagait, de itt nagyon komolyan átrajzolták a metál határait, meg az én határaimat is. Pl. miattuk kezdtem King Crimsont hallgatni. Volt még egy hasonló korabeli lemez ami nagyon komolyan megszólított, a Mekong Delta The Music Of Eric Zannja, de a Voivod  hosszútávon sokkal többet adott nekem.
4.Alice In Chains – Dirt 1992
 20 éves voltam nyitott az újra és volt már MTV-m, viszont nem volt grunge korszakom én ezt metalként éltem meg. Ezt a depresszív, emócionális töltetet boldogan helyeztem a műfaj határain belülre.
5. Psyhotic Waltz – Mosquito 1994
 Az egyik legnagyobb szerelmem ez a banda. Szerintem az ő pályafutásuk befejezetlen ügy és nagyon reménykedem egy majdani méltó lezárásban.
 6. King'x - Dogman   1994
 Erről a lemezről csak annyit, hogy ha egyet kellene választanom, akkor ez lenne az. Nagyon örülök, hogy Dug a mai napig nagyon aktív és rajongva hallgatom minden megmozdulását.
 7. C.O.C. – Deliverance 1994
Milyen szép ív az, ahogy ez a csapat, a korai egyperces cséphadarásokon, a hc-én, a thrashen és a Blindon keresztül eljutott a blues metálig. Itt kicsit magamra ismertem, kicsit hazaértem.
8. Crowbar – Odd Fellows Red 1998
 A Főnök egyik lemeze, de lehetne itt akármelyik. Amúgy Ő az amerikai Janó Misi.
9. Clutch – Blast Tyrant 2004
Ez a lemez úgy pofán vágott annak idején, ahogy illik. Azóta se tértem magamhoz. Rocktörténeti csúcspont.
10. Mastodon – Leviathan 2004
Tőlük is választhattam volna bármelyik lemezt, de itt is pityeregtem a kezdő riff hallatán J Szerintem a 21. század egyik legjobb metal bandája, az újabb anyagaikat is imádom.