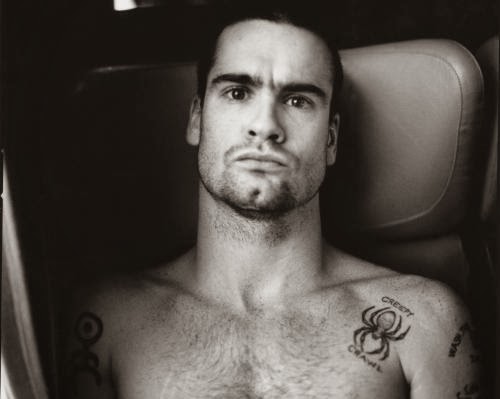 A világhírű zenészek, zenekarok életrajzi írásait olvasni azért érdekes számomra, mert engem sosem a siker érdekelt, hanem az oda vezető út: minden esetben ámulattal olvastam az általam kedvelt, engem inspiráló hírességek visszaemlékezéseiben a kezdeti időszak nehézségeit, a lemondásokat követelő életmód sajátosságait, a karrierekben bekövetkező sokszor kilátástalannak tűnő hullámvölgyeket és az onnan kivezető utat…
Keith Richards, Nikki Sixx vagy épp Slash esetében ezek a történetek motiválóak, "szépek",  és tanulságosak.
De mi van abban az esetben, ha egy olyan figurát veszünk górcső alá, aki munkássága során elérte a megbecsülést és a kult státuszt, de a klasszikus értelemben véve sohasem futott be?
Henry Rollins a maga nemében egy egyedülálló jelenség, ha úgy tetszik az utóbbi negyven évben a punk- hardcore mozgalom egyszemélyes intézményévé vált. Nála a karrier nem jelent és soha nem is jelentett egyet a világkörüli stadionturnékkal, arany-és platinalemezekkel, vagy csillagászati összegű royaliti jogdíjakkal. Viszont 1981 óta a földalatti mozgalom leghitelesebb arca, aki nem csak zenészként, hanem kiadóvezetőként, íróként, rádiós és televíziós műsorvezetőként, filmszínészként, spoken word előadóként ma is azt képviseli, amit alig húsz évesen ,1981-ben a Black Flag nevű csapathoz csatlakozva elkezdett.

Azt hiszem, egész nyugodtan kijelenthetjük, hogy ilyen szintű karakán kitartás, és hitelesség egyetlen ma ismert zenész esetében sem ismert.
De honnan a motiváció,a kitartás, a fanatizmus? Ezt Henry Rollins maga írja le a Punk a Platón című könyvében. A kötet eredeti célja egyébként nem ez volt, csupán annyi, hogy a Black Flag azon korszakát, amikor Rollins ott énekelt-1981-től az 1986-os feloszlásig- dokumentálja, de a történetet végigkísérve értékes információkat kapunk a zenekarról, a korszak undergroundjáról és az azon belüli viszonyokról, és arról is hogy mennyi munkába kerül működtetni egy olyan zenekart, ami mögött sem kiadó, sem menedzsment, sem nagyobb számú rajongótábor nem áll. Az ilyen zenekart csakis a tagok motivációja és magukba vetett hite működtetheti.
A kötet eredeti nyelven már 1989-ben napvilágot látott, a bővített kiadásra pedig 2004-ig várni kellett. Hazánkban 2008-ban jelent meg a mű, a Carthapilus kiadó gondozásában, és az első nagyon is szembeötlő jelenség vele kapcsolatban, hogy a megszokottnál sokkal vaskosabb, és hatalmas mennyiségű fotóval van illusztrálva. Igazán élvezetes és sokrétű olvasmány: mint minden sztori, ez is az elején indul: az ifjú Rollins egy Washington DC beli munkáscsalád gyermeke, és az élete elég szokványosan indul: a középsuli elvégzése után egy Haagen-Dazs fagyizóban kap munkát, és elkezd gürizni a minimálbérért. Mindeközben rajong az underground punk muzsikáért, kedvenc zenekara pedig épp a Black Flag. Az ifjú titán a kedvenc zenekarának Nervous Breakdown című kazettájának borítóján szereplő ökölbe szorított kezű, kitörni készülő figurát nézve úgy gondolja, ezt pont róla mintázták. Bár nincs baj a munkájával, ő érzi, hogy belül valami nem stimmel, és neki másfelé visz az útja. Nem sokkal később a szokványosan induló sztori meseszerű fordulatot vesz: az imádott Black Flag épp a városban koncertezik, és az első sorban tomboló ifjú Rollins-t a zenekar a színpadra invitálja egy szám erejéig. Főhősünk két percig ízlelgeti a színpadi lét örömeit, miközben kedvenc számát énekli saját hősei által kísérve. Ezen az estén bekattan az isteni szikra, hogy merre is kell vezetnie annak a bizonyos útnak. Ráadásul pár nappal később maga Dez, a rajongott Black Flag gitáros énekese hívta fel Henry Rollinst telefonon, hogy mostantól csak a gitárra akar koncentrálni, és énekest keresnek, a kis klubban prezentált vendégszereplés pedig elég meggyőző volt, mi lenne ha.
A mára ikonná vált énekes nem teketóriázott sokáig, felmondott munkahelyén, eladta limitált mennyiségű  ingóságait, és rajongóból a kedvenc zenekara énekesévé vált. Környezete természetesen nem vette jó néven azt hogy hirtelen irányváltással elindult az úton, ami a semmibe vezet…és tényleg, elsőre végigolvasva a Fekete Zászló sztoriját tényleg olyan mintha egy véget nem érő road movie elevenedne meg a szemünk előtt. A Flag tagjai sohasem tudták, hogy hol fognak aludni este, hogy lesz e kajájuk, és ki szereli meg az erősítőt, ha betojik a cucc. Cserébe viszont minden koncertjükön volt verekedés, mindig megjelentek a rendőrök, és sokszor a rajongók dobták össze a lóvét benzinre azért, hogy tovább tudjanak menni a kővetkező bulira. Játszottak lepusztult foglalt házakban, égett le pinceklub a koncertjük alatt, saját maguk szórólapoztak városszerte.  A '80as évek a glam rocké volt,nem a punk mozgalomé, van is egy ironikus szállóige a könyv elején, ami a zenekar egyik roadjának szava járása volt arra az esetre, ha valaki rinyált: Öcsém, ez itt nem a Van Halen, szedd össze magad…
Ráadásul maga a cél közönség sem volt egyértelműen kedves: az indulás időszakában például az éra legismertebb zenekara, a főszereplő Black Flag megkapja a cimkét, hogy eladta magát, pusztán azért mert lemezre merészelték rögzíteni muzsikákat..akkoriban ez nem volt kifejezetten menő…
A kötet olvasása és az illusztrációra használt fotók nézegetése közben felelevenedik az az időszak amikor egy alapvetően jó kiállású fiúból tetovált, fanatikus színpadi állat válik…és persze izgalmas és tanulságos az ahogyan a semmiből induló zenekar úttalan utakon menetel a semmibe. Klubok, lehúzásra szakosodott promóterek, részeg és tolakodó rajongók, rivális zenekarok szegélyezik az utat. Jobban belegondolva, sokan mondják, hogy a rockandroll az kemény, meg hogy túlélés-de ezek a közhelyek akkor nyernek értelmet igazából, ha ezt a kötetet olvassuk végig-a naturalisztikusan tálalt sztorihoz képest a világ legveszélyesebb zenekarának titulált Guns N Roses, vagy a világ legnagyobb parti állataiként ismert Mötley Crüe tagok visszaemlékezései sétagaloppnak tűnnek. A Black Flag 1981 és 1984 közt gyakorlatilag meg sem állt, hol az Államokban, hol az európai kontinensen, hol az Egyesült Királyság szigetén turnéznak, a már fentebb taglalt nehéz körülmények közt. 1985-re számos tagcsere megy végbe a csapatban, és egyre kevesebb a buli. Henry Rollins viszont ekkor már egyre gyakrabban kap más típusú meghívásokat- Tv interjúk, előadások, felolvasóestek-és ő meg a zenekar kezd eltávolodni egymást. Néhány turné után 1986-ban végleg elfárad az alkotói közösség, és a Black Flag, mint a világ egyik-életmódját tekintve-legkeményebb csapata feloszlik, az utolsó évek dokumentációit olvasva viszont felsejlik az a Rollins is, akit ma ismerünk. A rockandroll történetének egyik elfeledett zenekarának megrendítően őszinte krónikája és a punk mozgalom talán leghitelesebb arcának genezise egyben.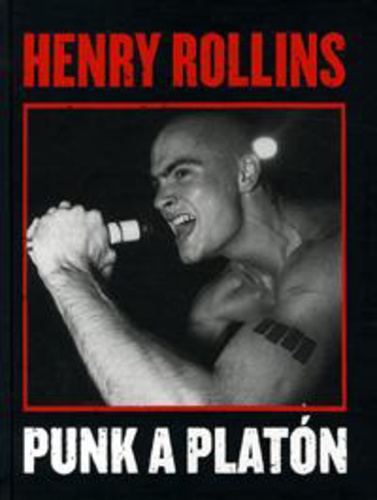 Ajánlom punk és rockrajongóknak, Henry Rollins tisztelőinek, és olyan nyakkendős menedzsereknek is, akik tanácstalanok csapatépítés és motiválás terén. Érdekes, de mindenképp hatékony módszereket tanulhatnának egy másik műfaj képviselőjétől:D
My war, you're one of them.
A Punk a Platón eredeti címe Get in the Van – On the Road with Black Flag, mint fentebb írtuk, magyra nyelven a Cartaphilus gondozásában jelent meg 2008-ban.