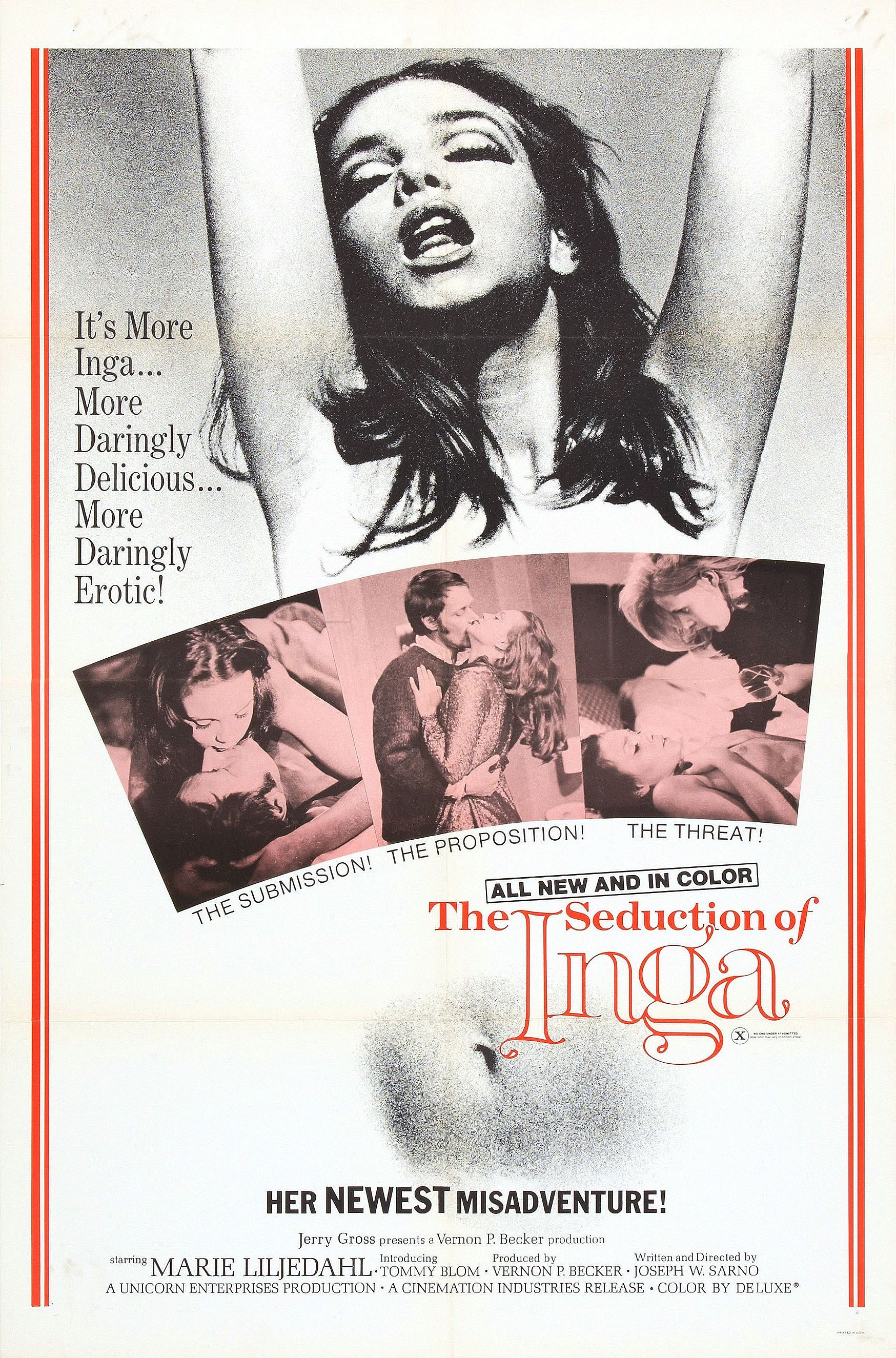 Noha Ritchie Blackmore egyik kedvenc zenekaráról van szó, ez még nem volt elegendő ok arra, hogy valaha is szerepeltessük a legfőbb skandináv zenei exportcikket az Old Time Rock and Roll blogon. Mivel azonban kiderült, hogy a formáció két tagja felelős egy 1969-es erotikus film pszichedelikus főcímdaláért, úgy véltük, az ABBA ezzel jogot nyert a nálunk való felbukkanáshoz is. Először viszont ismerkedjünk meg egy régi vágású New York-i keményfiúval...
"Született lázadó vagyok. Mindig arra törekedtem, hogy a hagyományos kereteken kívül helyezzem magam, ott alkothatok ugyanis szabadon. Minden valamirevaló filmesnek ez lenne a feladata… A valósághű ábrázolás igen fontos számomra, és ami leginkább érdekel, az a karaktereim pszichéje." Az idézet Joseph W. Sarnótól (1921−2010) származik, akinek már azelőtt kalandokban bővelkedő élet jutott, mielőtt "a szexfilmes szakma Ingmar Bergmanjává" vált volna. A szeszcsempész apa és szakszervezeti mozgalmár anya gyermekeként Brooklynban született Sarno a haditengerészet kötelékében szolgált a II. világháborúban, aztán félprofi bokszolóként osztotta a pofonokat, majd egy ideig álnév alatt ponyvanovellákat írt különféle magazinoknak. A seregben tett szert első filmes tapasztalataira: tévedések sorozatának köszönhetően azt pletykálták róla a bajtársai, hogy ért a kamerához, ezért a parancsnoka felkereste, és rábízta pár katonai oktatófilm leforgatását. A kiemelkedés lehetőségét azonnal felismerő Sarno ekkor szemrebbenés nélkül azt hazudta, hogy valóban nincs nála profibb operatőr e bolygón, majd az első adandó alkalommal kisurrant az állomáshelye közkönyvtárába filmezéssel kapcsolatos szakirodalomért. Néhány napos autodidakta gyorstalpaló után már készítette is az első mozgóképes anyagát…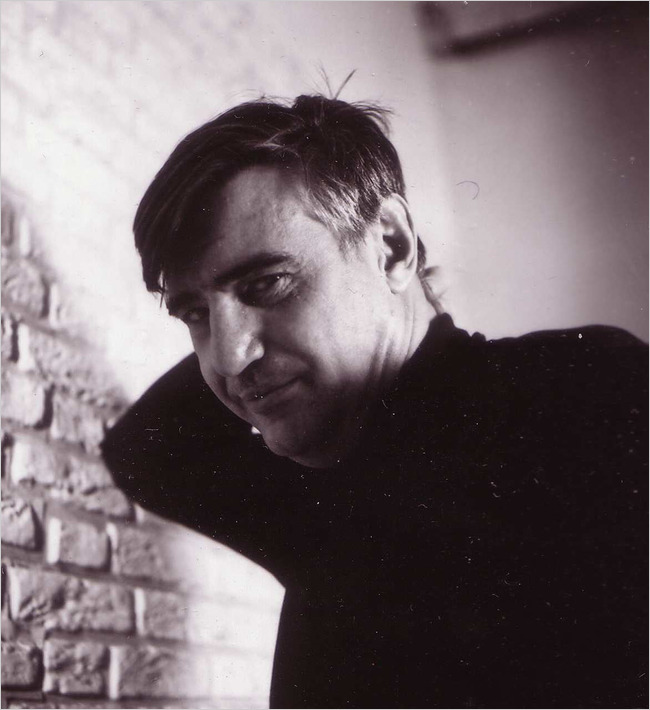 A 60-as évek elejére a filmkészítés az immár rendezőként tevékenykedő Sarno szenvedélyévé lépett elő, és a New York-i Times Square kétes hírű mozijai hamarosan egymás után vetítették rekord gyorsasággal forgatott, a művészi melodrámát pikáns történésekkel keverő olcsó szoft szexfilmjeit. Sarno rendezői védjegyévé a bergmani beállításokban fényképezett arcok váltak: a direktort sokkal jobban érdekelte, milyen lelki folyamatok tükröződnek szereplői arcán együttléteik során, mint az, hogy minél több fedetlen testrészt mutasson kéjsóvár közönségnek. Mivel ekkoriban Svédországban lehetett a cenzori olló réme által legkevésbé fenyegetve filmezni, 1968-ban befektetői tető alá hoztak Sarnónak egy itteni munkát, az Inga című koprodukciós erotikus drámát. A film egy fiatal középosztálybeli svéd nő szexuális eszmélését és kísérletezéseit követi nyomon, Sarno pedig pályája legnagyobb sikerét aratta vele, Amerikában és szerte Európában egyaránt forgalmazták. Természetesen azonnal felmerült a folytatás ötlete, amely egy évvel később The Seduction Of Inga címmel készült el, de a rendezőt nem hozta lázba a téma felmelegítése, ami érződött is a végeredményen, így elődjénél jóval szerényebb bevételt produkált. Másfél évtizeddel később azonban a főcím- és egy betétdala okán rengetegen kölcsönözték ki a videotékákból, ugyanis nem mások adták elő őket, mint Benny és Björn az ABBA-ból.
Hogy kellően trendi legyen a film muzsikája, Vernon P. Becker producer felvette a kapcsolatot a legfontosabb svéd zenei promóterrel, Stig Anderssonnal, és arra kérte, kerítsen neki egy megfizethető csapatot. Andersson friss protezsáltjait, a tehetségesnek tartott, ám egyelőre zöldfülűnek és ismeretlennek számító Björn Ulvaeust és Benny Anderssont (aki csak névrokona Stignek) ajánlotta. A szerző- és előadópáros két számot írt a filmhez: a pszichedelikus, fuzz gitárral megbolondított főcímzenét és egy She's My Kind Of Girl című beat nótát – ezeket pár évvel később kislemezen is megjelentették, és a She's My Kind Of Girl lett Björnék első nagy sikere: 1972-ben 4 hetet töltött a japán slágerlista első helyén. A dal kedvező fogadtatása miatt döntött úgy a két zenész, hogy van értelme a további közös munkának, és nemsokára Agnetha Fältskoggal és Anni-Frid Lyngstaddal kiegészülve létrehozták minden idők egyik legnépszerűbb popcsapatát, az ABBA-t.
Miközben az ABBA meghódította az egész világot, a Sarno által képviselt filmes felfogás egyre inkább háttérbe szorult: a szoft erotika vezető helyét a hard vette át, és a megélhetését féltő direktor vonakodva, álnevek mögé bújva beállt a pornográfusok sorába. Korábbi sikereit nem tudta megismételni, viszont apósától kapott kölcsönökből forgatott még néhány érzékien érzelmes szoft filmet a saját (és a résztvevők) örömére, amelyek mára kultikussá váltak, méghozzá megérdemelten: némelyikük Woody Allen párkapcsolati tragikomédiáinak hangulatát idézi, és persze a Sarnónak oly kedves bergmaniság sem hiányzik belőlük. A rendező 2010-ben hunyt el, de még megérhette munkáinak újrafelfedezését, és meghívások sokaságának tett eleget (tartott előadást a világ 100 legjobb felsőoktatási intézménye között emlegetett Lundi Egyetemen is). 2013-ban mutatták be az ő és hű felesége/rendezőasszisztense, Peggy Steffans életéről szóló The Sarnos: A Life In Dirty Movies dokumentumfilmet, amely hatásvadász címe ellenére egy megható történetet mesél el két emberről, akik több évtizeden át szenvedélyesen szerették egymást és nem éppen hétköznapi művészetüket.