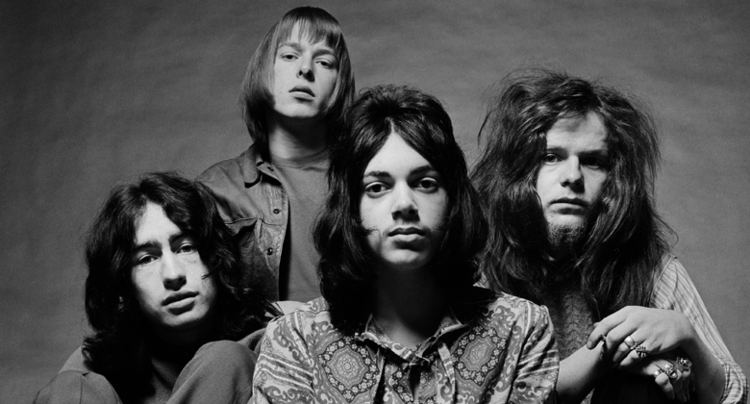 Bár a Free sosem ért olyan magasságokba, mint a Led Zeppelin, amikor 1968-ban – közel fél évvel Jimmy Page és legendás kompániája előtt – megmutatkoztak határozottan feje tetejére állították a brit blues-rock világát. Nem sokkal később, 1969. március 14-én Tons of Sobs címmel megjelent debütáló albumuk.
A lemezt sokan említik a Free legbluesosabb albumaként is, ami azért sem meglepő, hiszen a két blueser, Paul Rodgers és Paul Kossoff mellett az akkor csupán 16 éves, ám John Mayall zenekarát, a Bluesbreakers-t már megjárt Andy Fraser is erősítette a Free-t, Simon Kirke-el kiegészülve. Az album egyik leginkább lenyűgöző egyedisége Paul Kossoff gitárjátéka. Bár hét évvel az album megjelenése után kegyetlenül fiatalon hunyt el, sajátos zenei világa ezen a korongon teljesedik ki. (Ugyanis a Tons of Sobsot követően a dalszerzői struktúra sokat változott a zenekarban, ami Kossoff szabadságának gátat szabot – a szerk.).
A Free megalakulása után nem tétlenkedett, a Nag's Head közösségi ház egyik szobájában kezdtek dalokat készíteni. Az Over The Green Hills lett az első szerzemény, melyet eredetileg egyben énekelt fel Rodgers, az albumot azonban már amolyan keretbe foglalja miután két részben került fel rá. A Walk In My Shadows és a Worry a Tons of Sobs két karakteres, rockosabb szerzemény, melyek szövege és koncepciója már hamarabb elkészült Rodgers által, amit ezek után lelkesen el is készített a zenekar.
Nem kellett sok időnek eltelni ahhoz sem, hogy elkészüljön az első közös szerzemény. Ez lett a kísérteties, sötét, sírontúli Moonshine, Kossoff és Rodgers koprodukciójában. A dal, ahol Rodgers a saját sírkövén támaszkodva várja a hajnalt és mely az énekes talán  a valaha írt leginkább baljós és lírai alkotása. Andy Faser is kivette a részét a kreatív folyamatokból, az I'm a Mover egy szabályos bluesos alapra épülő dal, melyet Kossoff zokogást sejtető vibrátói tesznek igazán különlegessé.
Albert King legendás dala, a Hunter egyik kiváló feldolgozása is rá került a lemezre, csakúgy, mint a St. Louis Jimmy Oden szerzeménye, a Going Down Slow. A Sweet Tooth az egyik leginkább rádióbarát dal a lemezen, amit Steve Miller zongorajátéka is színesít. A Wild Indian Women-t a szakma a leggyengébb dalként említi, nekem az egyik kedvencem. A tone itt is emberfeletti, amihez egy dallamos ének is társul egy olan tipikusan az agyadba ragadó refrénnel. Ma már csak ez fog menni a fejemben. Iderakom nektek is! Mellesleg egy évvel később Alexis Korner Both Sides című live albumán feldolgozta a dalt Wild Injun Women címen.
Itt van egy lemez, amiről sokszor képesek vagyunk elfelejteni hogy egy csapatni kamasz csinálta, mégis olyan mértékű tehetség, tapasztalat és érzelem sugárzik a belőle, ami mégis hihetetlenné teszi számunkra mindezt. Egy debütáló anyag, ami 50 év után is friss, fogyasztható és izgalmas és bátran oda tehetjük egy Zeppelin, Deep Purple Cream, vagy a Sabbath mellé. Sőt én megkockáztatom, hogy közülük a Free csinálta meg a legjobb debütáló anyagot, ami ma ünnepli 50. évfordulóját.