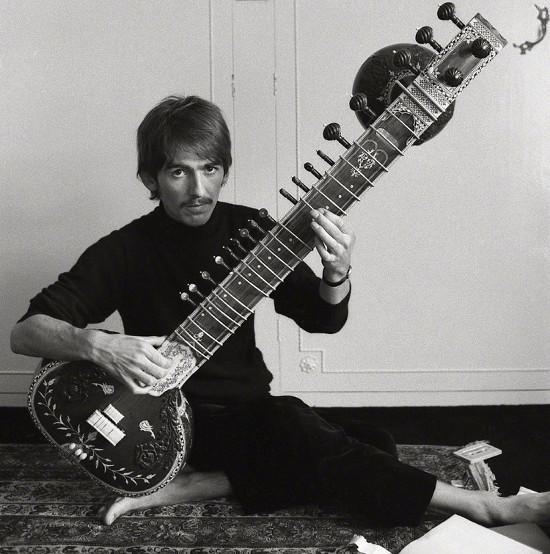 A Beatles kétségtelenül minden idők egyik legnagyobb hatású rockzenekara, több szempontból is övék az elsőség. A 60-as évek második felének európai és amerikai pszichedelikus zenei mozgalma például részben a liverpooli fenegyerekek 1966-os, Revolver című albumának köszönhető, az ezen szereplő Love You To (George Harrison remeklése) hallatán ugyanis minden valamirevaló ekkori együttes gitárosa rohant a hangszerboltba (vagy kölcsönzőbe) szitárért.
Noha játéktechnikailag egyik beatzenész sem vált második Ravi Shankarrá, a kreatív kísérletezés időszaka számos kitűnő és formabontó dalt eredményezett, és a követők/megihletődők munkái olykor felülmúlták a Legendás Négyes hasonló jellegű próbálkozásait. Hallgassunk meg néhányat a legfontosabbak közül!
State Of Micky & Tommy – I Know What I Would Do (1967)
Mick Jones, a Foreigner gitárosa, akit 1984-ben dollár-multimilliomossá tett I Want To Know What Love Is című szerzeménye, a 60-as években főleg Franciaországban időzött (Johnny Hallyday-jel közös munkájáról itt olvashattok), ahol többféle formációt is létrehozott Tommy Brown nevű multiinstrumentalista barátjával (az egyik az ízig-vérig ókori Nero & The Gladiators nevet viselte). Kettejük mesterműve ez a kellemesen lendületes dal, amely igencsak Beatles-hatású, akár John és Paul is énekelhették volna.
The Cyrkle – Don't Cry, No Fears, No Tears Comin' Your Way (1967)
A pennsylvaniai Eastonból származó rövid életű alakulat egyszerű rock and roll zenekarként kezdte The Rhondells néven. Egy New York-i rajongójuk révén (aki történetesen Brian Epstein üzletfele volt) eljutott a hírük a Beatles menedzseréhez, aki végül őket is szárnyai alá vette. Epstein azonnal átnevezte a csapatot Circle-re, majd Cirkle-re, aztán John Lennon javaslatára az "i"-t "y"-ra cserélték. 1966-ban felléphettek a Beatles előtt bálványaik amerikai turnéján, produkáltak egy hit single-t (az amerikai slágerlistán a második helyig jutó Red Rubber Ball-t), végül sikereik ellenére 1968-ban feloszlottak. Fülbemászóan dallamos szitáros számuk a második albumukon található.
Manfred Hübler & Siegfried Schwab (alias Vampire's Sound Incorporation)  – Dedicated To Love (1969)
A német jazz rock színtér kultikus figuráit az tette nemzetközi szinten híressé, hogy az ő szerzeményeikből válogatta össze Jesús Franco (a Vatikán egykori hivatalos álláspontja szerint a jámbor lelket leginkább megrontani képes filmrendező Luis Buñuel mellett) három 1970-ben készült erotikus thrillerjének zenéit, melyeket később a nem épp bizalomgerjesztő nevű Crippled Dick Hot Wax! kiadó jelentetett meg CD-n 1995-ben, Vampyros Lesbos – Sexadelic Dance Party címmel. A pikáns zenei kuriózumra olyan vásárlók csaptak le, mint Quentin Tarantino, aki egy felettébb elborult tételt (The Lions And The Cucumber) kölcsön is vett róla a Jackie Brown soundtrack-jéhez. A Dedicated To Love igazi bódító csemege, fogyasztása csak nyugodt körülmények között ajánlott.
The Animals – Monterey (1967)
Noha a nagyközönség világszerte az 1969-es woodstockit tartja a nagybetűs ROCKFESZTIVÁLnak, a korszak amerikai zenészeinek többsége az 1967-es monterey-iről őriz kellemesebb emlékeket. Eric Burdon olyannyira az élmény hatása alá került, hogy zenekara egyik legjobb számát írta meg róla, melyben kivételesen nem szitár, hanem szitárhangzásúvá ügyeskedett gitár szól.
Blue Cheer – I'm The Light (1971)
A heavy metal műfaj egyik megteremtőjének is tartott, a stoner rock művelőinek körében félistenek gyülekezetének számító csapat 1967-ben kőkemény blues rockot szabadított a hallójáratokra, 1971-re viszont igencsak megszelídült. A produkciójuk értéke azonban szemernyit sem csökkent, amit ékesen bizonyít ekkoriban írt egyik legerősebb daluk, a Jaggeres énekkel ellátott szitáros I'm The Light, amelytől – ezoterikusan szólva − bárki garantáltan megláthatja a fényt.
Johnny Pearson – Delhi Discotheque (1968)
Egy öreg róka a fiatalok terepén… Johnny Pearson (1925-2011) az egyik legtermékenyebb brit komponista (valamint zongorista és hangszerelő) volt, aki elsősorban a televízió számára szerzett zenéket. Nagy szerepet játszott a sikeres popénekesnő, Ceila Black befuttatásában (utóbbi a Beatles bizalmát és támogatását is élvezte), Dusty Springfield és a Carpenters fellépésein vezényelte a szimfonikusokat, és még ezer egyéb dolgot csinált.  Delhi Discotheque című szerzeménye olyan benyomást kelt, mintha egy indiai meditációs körútról hazatért hippi zenészbrigád összeállt volna jammelni pár laza texasi country muzsikussal.
Merrell Fankhauser – Under A Maui Moon (2000)
Merrell Fankhauser (akinek kultikus 1976-os albumáról itt olvashattok bővebben) az amerikai pszichedelikus színtér pionírja. A 60-as évek elején surf rockkal kezdte, majd a beat és számos egyéb műfaj következett, blues-tól a hawaii népzenéig. A George Harrison és a grunge színtér jeles képviselői (pl. Screaming Trees) által egyaránt nagyra tartott gitáros-énekes 2000-ben jelentette meg Return To Mu című albumát, amelyet az Allman Brothers Banddel is dolgozó producerrel, William E. McEuennel készített. A lemez szövegei révén Mu elveszettnek vélt ősi kontinensére tehetünk időutazást, a zene viszont színtiszta 60-as évek: a gyönyörű Under A Maui Moon (Donny Divino Smith kitűnő szitározásával) akár a hippi korszak csúcspontján is készülhetett volna, ezért került fel e retro listára.
The Poppy Family – Free From The City (1969)
A kanadai Poppy Family 1969 és 1971 között uralta a helyi slágerlistát leginkább táncdalfesztiválosnak mondható dalaival. Óriási kakukktojás életművükben a Free From The City című zseniális pszichedelikus szerzemény, amely a korszakra jellemző pazar hangszerelés iskolapéldája, angyali vokállal megfejelve. Egyértelműen a 60-as évek egyik kiemelkedő zenei teljesítménye, amely elsőrangúan közvetíti azt a bizonyos akkori "életérzést"…
Sally Eaton – Flowers In The Air (1970)
Sally Eaton a Hair eredeti színpadi változatában szerepelt, majd 1970-ben kiadta egyetlen szólóalbumát, amely csak saját szerzeményeket tartalmazott, a dalszövegek pedig szokatlan témákat boncolgattak (akad rajta szám Sally kedvenc gyöngysoráról épp úgy, mint egyik barátnője abortuszáról). Később feleségül ment Isaac Bonewitshez, aki az amerikai New Age és neopogány mozgalom egyik legbefolyásosabb alakja volt, és férjének köszönhetően teljesen elmerült az okkultizmusban (jelenleg is Wicca papnőként üzemel). Flowers In The Air című dala igazi virággyerek himnusz, méghozzá az érzelmekre és az érzékekre egyformán ható fajtából.
Carlos Fendeira – Gimmi Moro (1969)
Fendeira úrról nem rendelkezünk túl sok információval, legyen elég annyi, hogy spanyol neve ellenére a német filmzenei színtér egyik tevékeny alkotója volt. A Gimmi Moro egy igazi groove-orgia, amely a Hammond-orgona szerelmeseinek is örömteli perceket szerezhet. Remek aláfestő tengerparti útszakaszon régi típusú Aston Martinnal való száguldozáshoz, vagy legalább az erről történő álmodozáshoz. A szitárt egyébként ugyanaz a Siegfried Schwab pengeti benne, akiről pár bekezdéssel korábban már szó esett.
A dalok összeválogatásában közreműködött: Szűcs "Mellotron Man" Róbert